School Uniform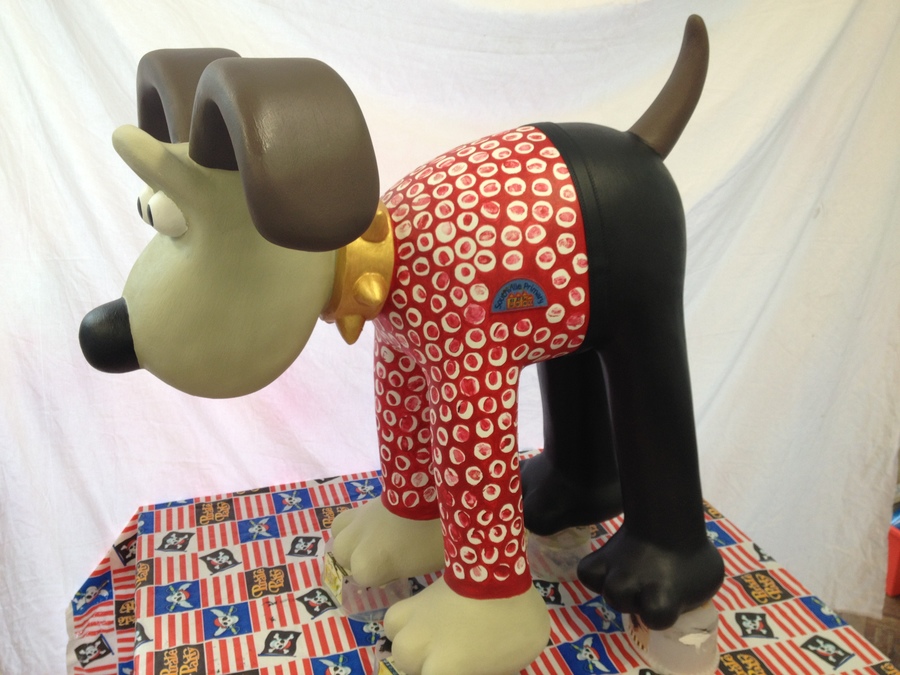 Join Gromit in wearing school uniform.
Our PTA have linked with
FAMOUS SCHOOL BRANCHES, 130 EAST STREET, BEDMINSTER, BS3 4EW
You can now go directly into the shop saving you on postage & packaging costs.
£1 from each item sold will be given directly to the

PTA

.
The shop stocks uniform and book bags.
SHOP HOURS – MONDAY TO SATURDAY 9AM – 5PM (CLOSED EVERY WEDNESDAY)
Classroom wear
Red school sweatshirts or cardigans
School badges to be sewn onto cardigans or jumpers can be purchased from the school office for £1.50
White or red polo shirts
Dark grey or black trousers, skirts or pinafore dresses
Dark grey or black shorts
Plain grey, black, or red tights
Plain white, grey or black socks
Black flat shoes
Red gingham dresses
Where hairbands are worn they should be plain red, white or black and no wider than 5cms.
Flowers, bows or other accessories are not permitted. Hairclips should be plain.
Scarves or other head coverings are not allowed unless for religious/cultural reasons.
PE kit
Daps, plimsolls or trainers (age appropriate fastening assists staff)
Black shorts and white T shirt. Children should also have a T shirt in their house colour for sports day and house events.
Black track pants and a warm red or house colour top for outdoor PE in the Winter.
Swimming kit for KS2
Swimming costume for girls and trunks for boys
Baggy long swim shorts for boys are a safety risk. Close fitting and ending above the knee is appropriate.
Goggles as approved by the pool staff
(Towel to be sent from home)
Children with long hair should have it tied or gripped back, particularly for swimming
Essential information for health and safety reasons
Shoes or clothes that restrict movement e.g. flip flops, shoes with high heels or very strappy sandals, are not permitted. If a child does not have alternative footwear eg PE shoes parents will be contacted and asked to bring in something appropriate.
Watches can be worn, but jewellery is not allowed. Plain stud earrings may be worn but in the interests of Health and Safety they must be removed for swimming and PE, although it is acceptable to tape them over for PE if they cannot be removed.
If jewellery cannot be removed parents are required to complete a form taking full responsibility.
In the summer hats should be worn outside. Hats are not worn during lessons inside the building.
Fashion hats, scarves, accessories, make up etc. are not to be worn unless permission has been given eg for a dressing up day or school performance.
Health and Safety must always be a priority when special permission is given for children to wear other clothes and parents must make sure that children's footwear is flat and suitable for running/climbing on apparatus in the playgrounds.