Admission to School
The following page will provide you with information about Southville Primary School's Admissions. A copy of the policy is available within this section as well as relevant links and information that the school require to be able to assist in your child's smooth transition in to our setting.
Reception - for September 2020 entry
Reception Tours 2019 - 2020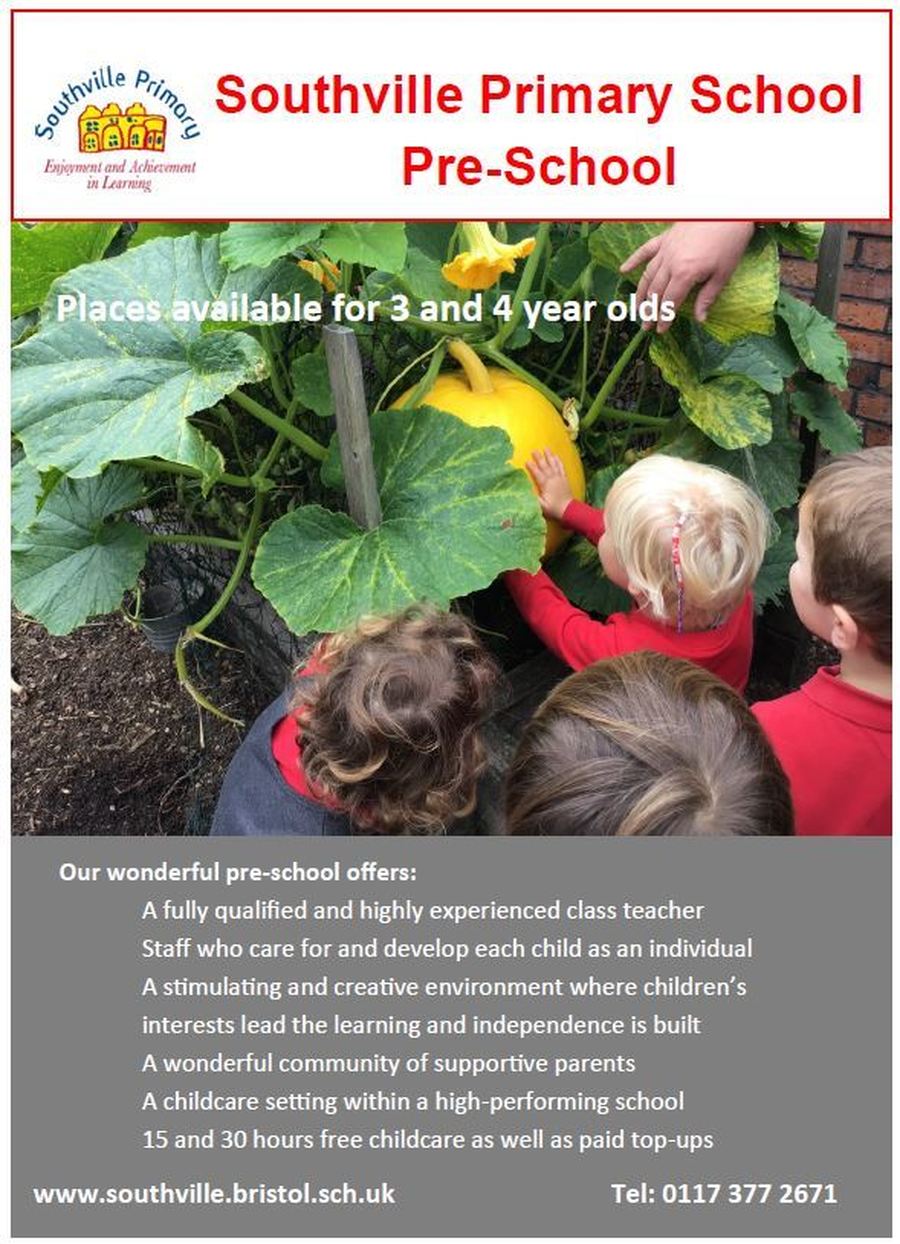 Pre-School Nursery
Encouraging Curiosity at Local Pre-School
A belief that adventure is never far away underpins the ethos at Southville Primary School's Pre-school. From feeding the chickens to digging out the vegetable patch, the children are encouraged to explore the outdoors and link their learning to real life. The school believes in a hands-on approach that develops and encourages curiosity, creativity and independence. Many of the children continue their learning journey into Reception at the school, building on their learning and maintaining lasting friendships. If you would like to meet the staff and look around, please contact the school office.
Pre-school admissions are through the school office - To arrange a visit and reserve a place please call 0117 3772671
Pre-School Open Evening
More dates to follow
Your child is entitled to 15 or (30 hours if you qualify) of free child care from the term after their 3rd Birthday.
Allocation of places to parallel classes (Summary)
New Parents
Bristol City Council Admissions for September 2019 has now closed. We look forward to welcoming our new children to Southville Primary School this September.
All admissions and allocation of places at Southville Primary School are dealt with by Bristol City Council's Children and Young People's Services Admissions Department. For further information please see the Council website or contact the Department by calling 0117 903 7692 or by email at school.admissions@bristol.gov.uk