Modern Foreign Language
Jacques Le Gourmand
Watch Year 5 telling the story of a boy called Jacques who ate more and more every day. How did he feel in the end? As well as phrases to tell the story they learnt other food vocabulary and made up their own versions of the story.
Here are the Lemurs.
On May 24th we celebrated French Day. Henri and Elaine from Voulez-Vous Big Wheel Theatre Company came to do four shows in French for each year group. They put on silly costumes and we laughed a lot.
Lucia said, "I enjoyed the show because you could join in."
Vibhuti said, "I liked it when the chicken said, coco roco !"
Max said, "I enjoyed it when we were doing North,South, East and West. I was skiing and then I fell off a cliff."
Lucas said, "I enjoyed the family contest because it was so funny."
Ed said, "I liked dressing up!"
Phoenix said, "It was fun when the actors put on lipstick."
"I heard lots of interesting French words,"commented Ruby.
'"I practised the time, counting in French plus the word 'action'," said Cooper.
Many parents also came at the beginning of the morning to see a little of the show that their children would be experiencing during the day.
A highlight of the day for many children was the Crêperie run by the Year 5 Lions.
"We practised talking as a French waiter," Kaia explained.
"I enjoyed being Head Chef," Nico related.
"I liked eating the crêpes because they were really delicious," said Freya.
We did a quiz to find out more about France.
"I learnt about the French National Anthem, the Football World Cup in 1998 and 2018 and much more," explained Joe.
We listened to the singer Edith Piaf, La Marseillaise - the French National Anthem, and watched video clips about the French Revolution.
A big thank you to the wonderful PTA for funding the shows and to parents who sent contributions on the day to make it all possible.
Boucles d'or et les Trois Ours
Watch Year 4 acting the story of Goldilocks in French. They learnt connectives and story language -'once upon a time','so' -adjectives and rooms and furniture in the house, as well as having a lot of fun!
Watch Year 5 telling the story of Jacques, the greedy boy who kept eating. Here they are introducing the story.
The children made up their own versions of the story. These are just a taster of the full stories.
French Day
On June 8th we celebrated French Day. The children created French inspired art work.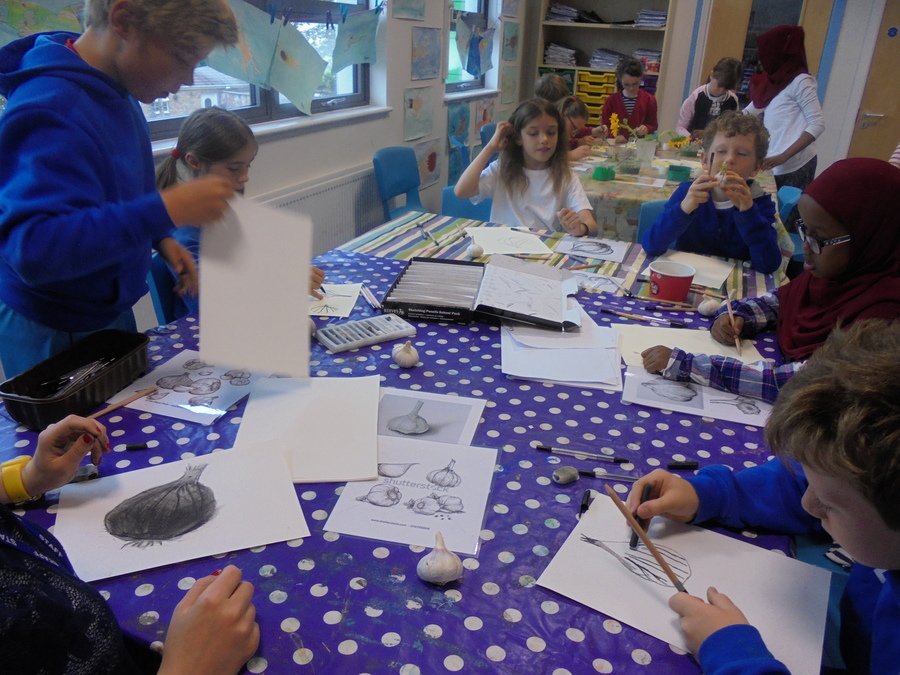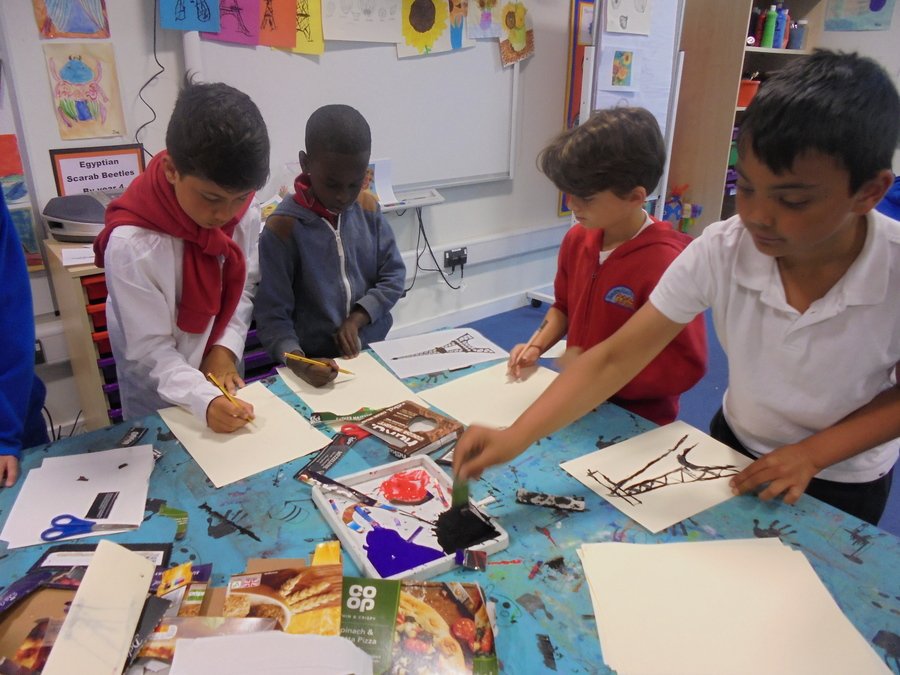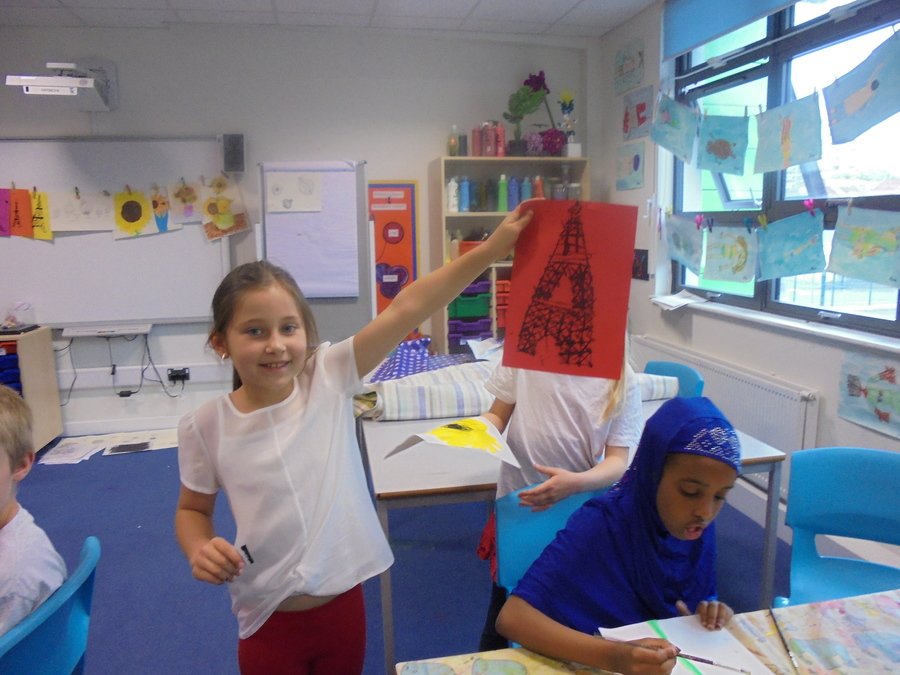 Les Tournesols -inspired by Van Gogh's paintings in Arles.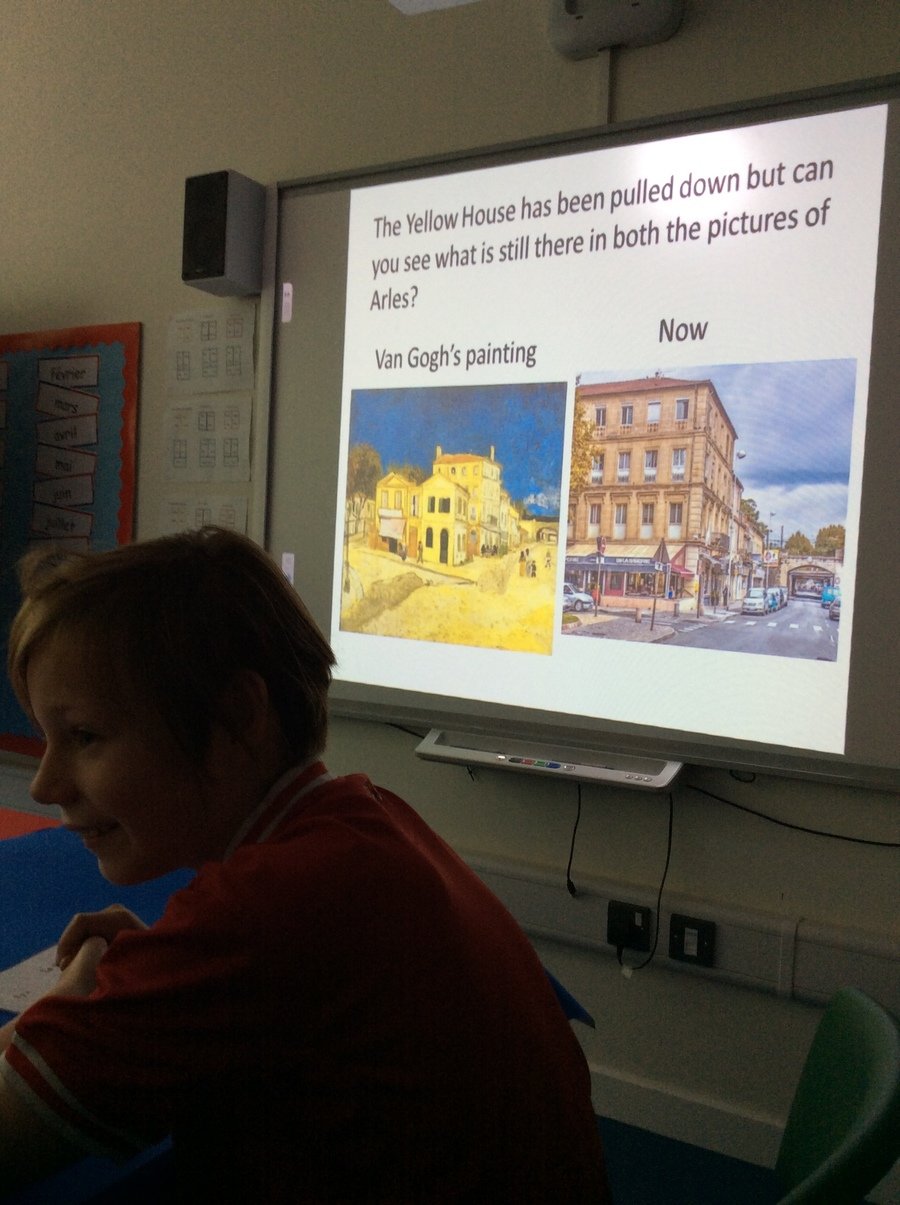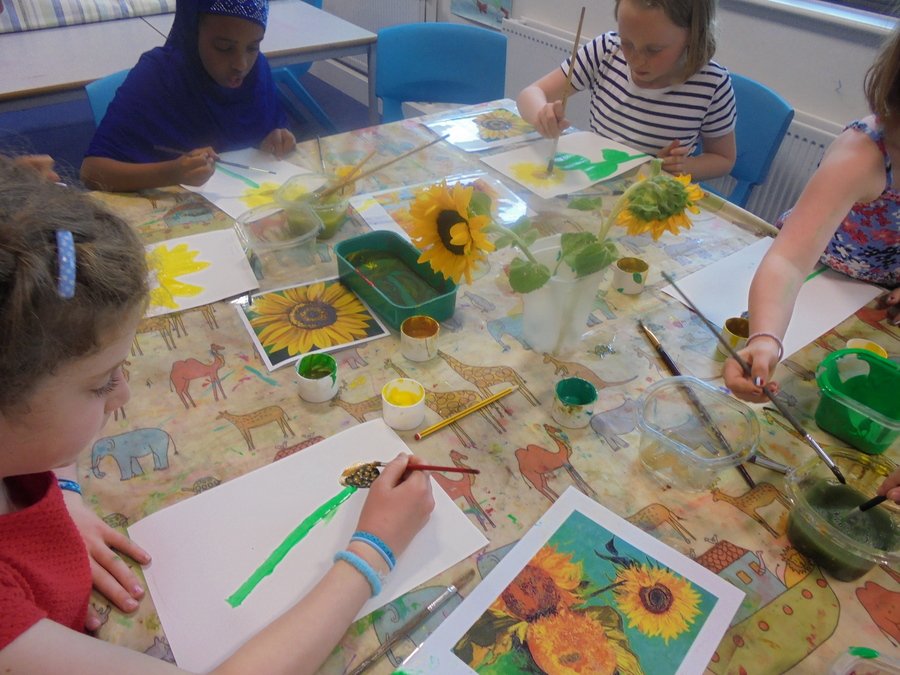 We all visited Year 5's Crêperie.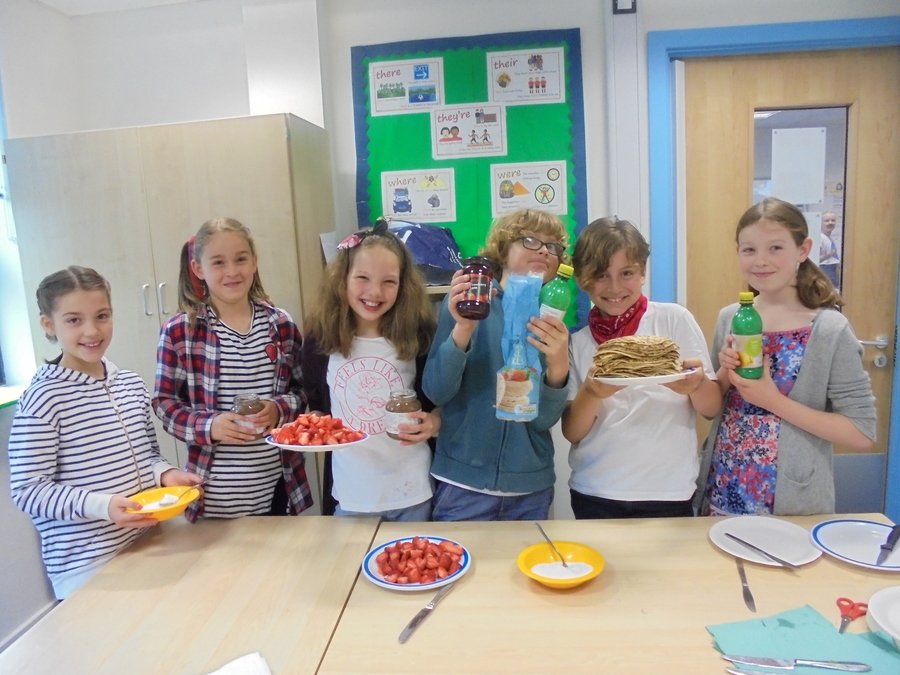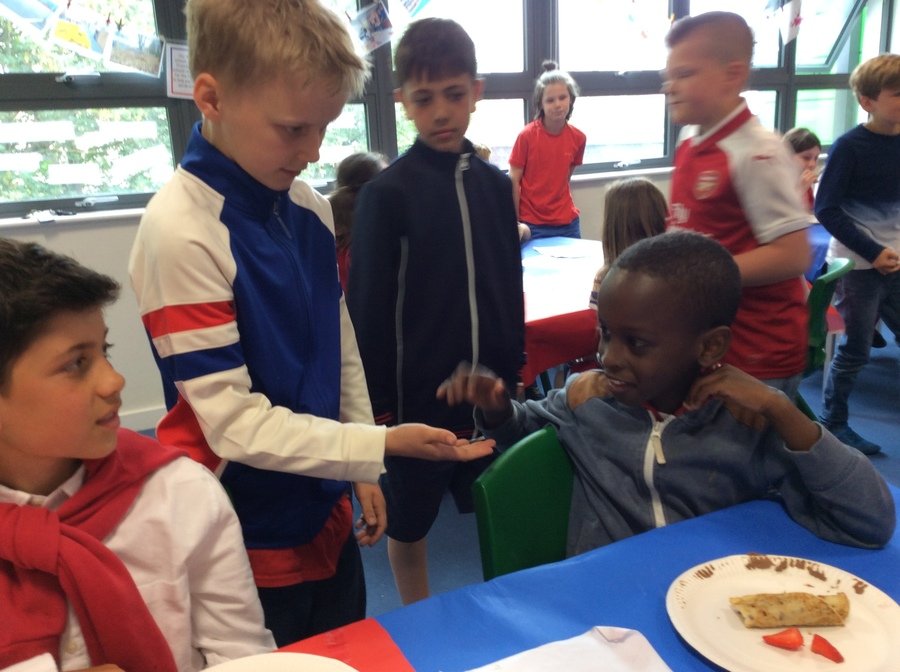 Crêpe à la fraise.. Miam, miam!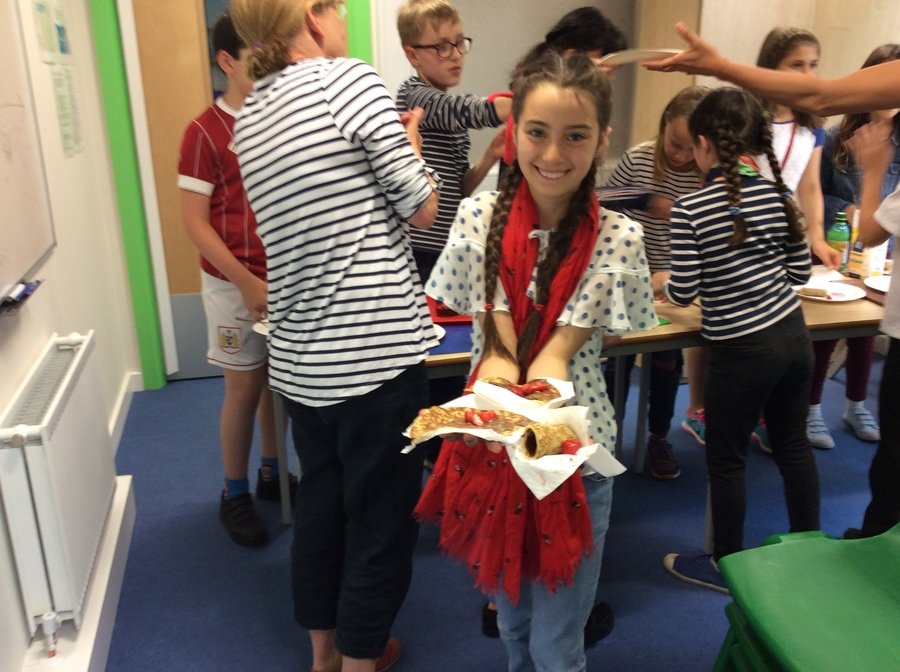 Crêpe au chocolat. Délicieux!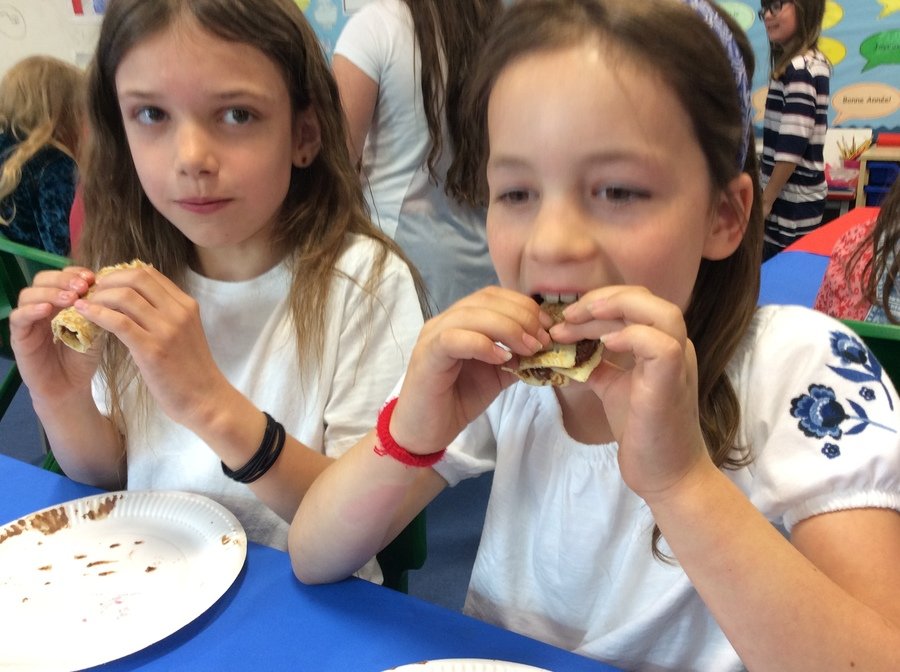 Audrey, from Petits Zouzous and the Alliance Française, ran French drama workshops for each class and also visited Y2 at Merrywood.
The Koalas enjoyed playing buses.
'On démarre!' -We're going!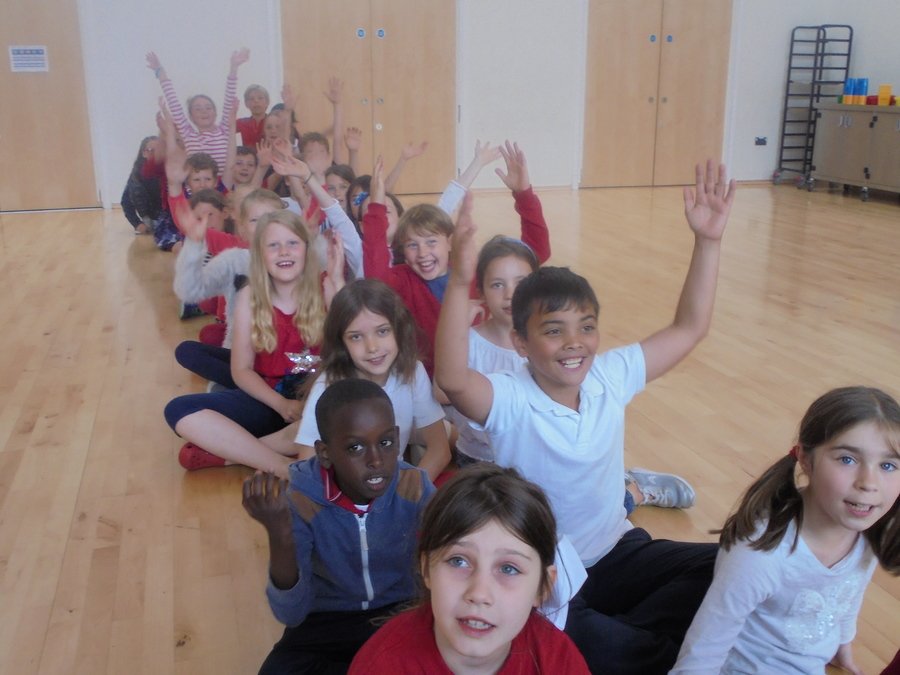 'A la droite,' say the Honeybees.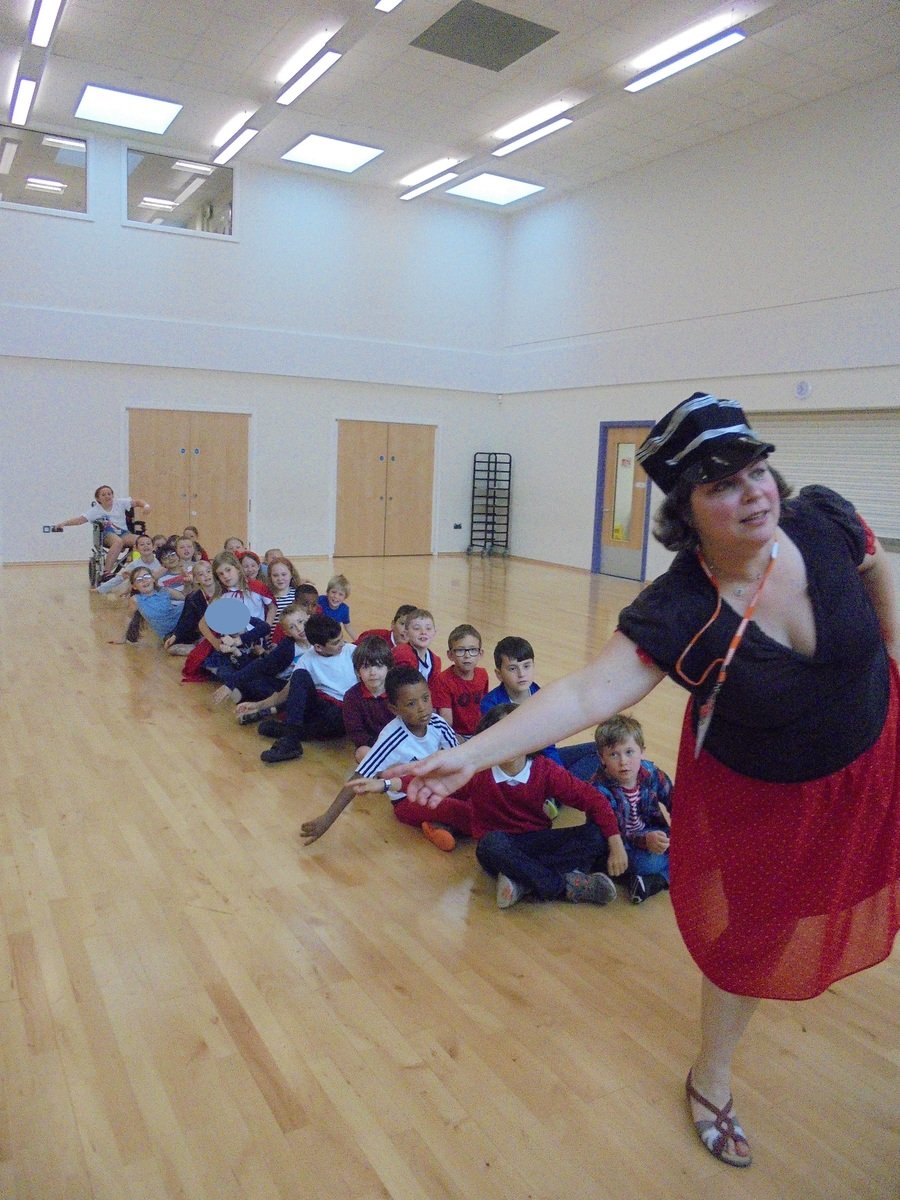 Year 2 enjoyed singing songs with actions.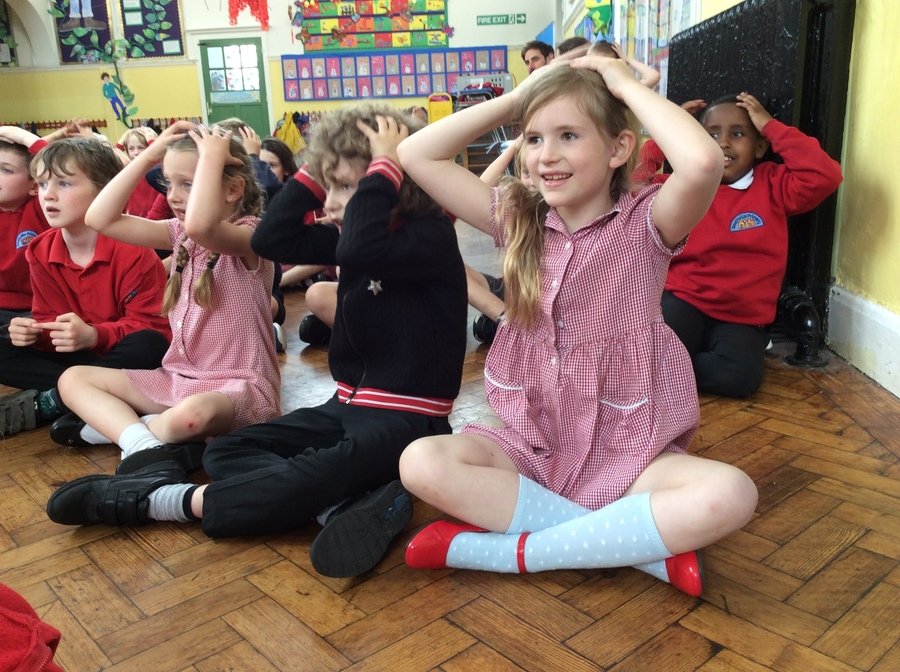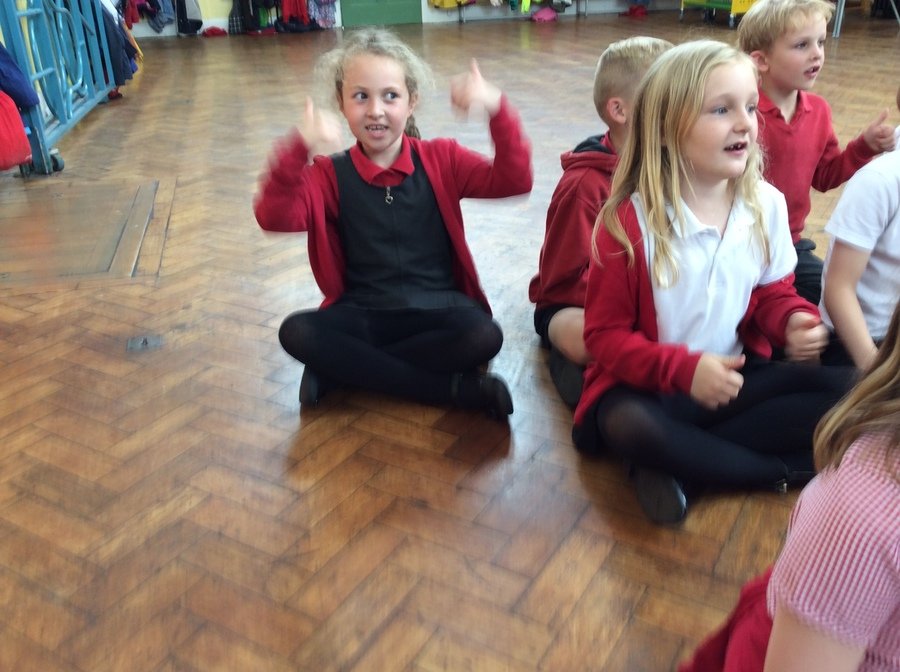 And dressing up and doing silly things!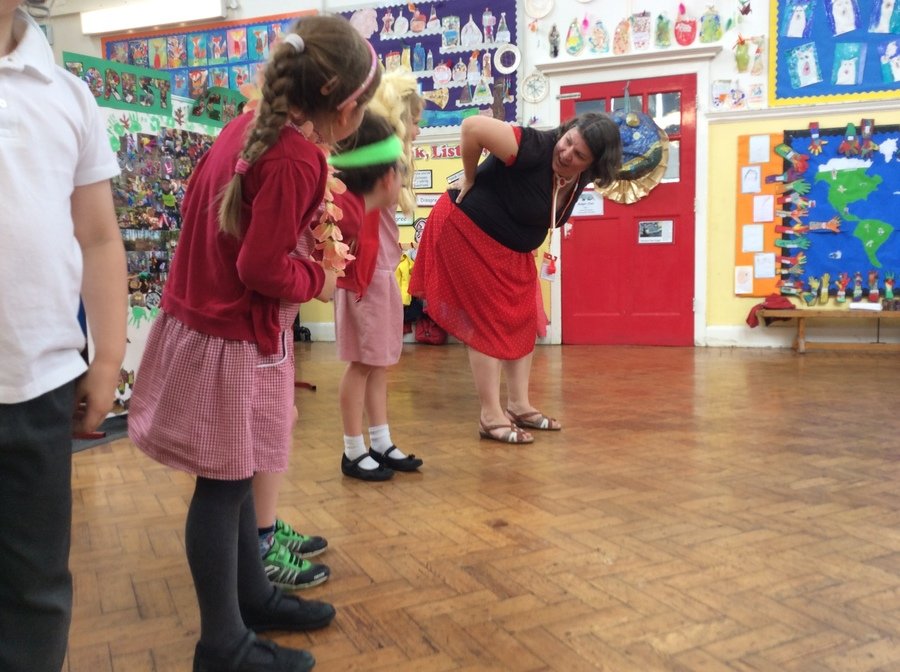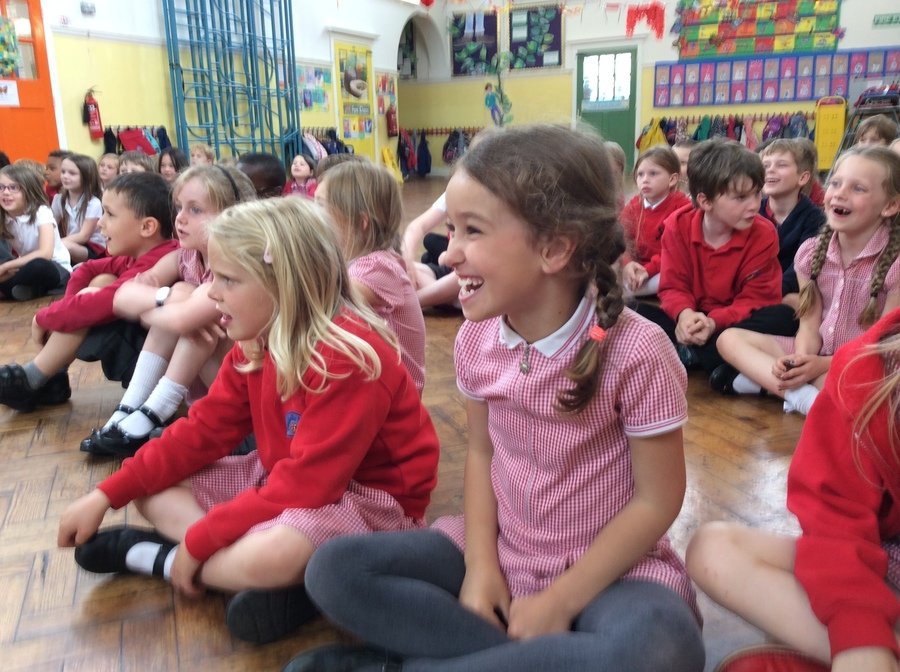 In KS2 we also did some acting in French and dressing up.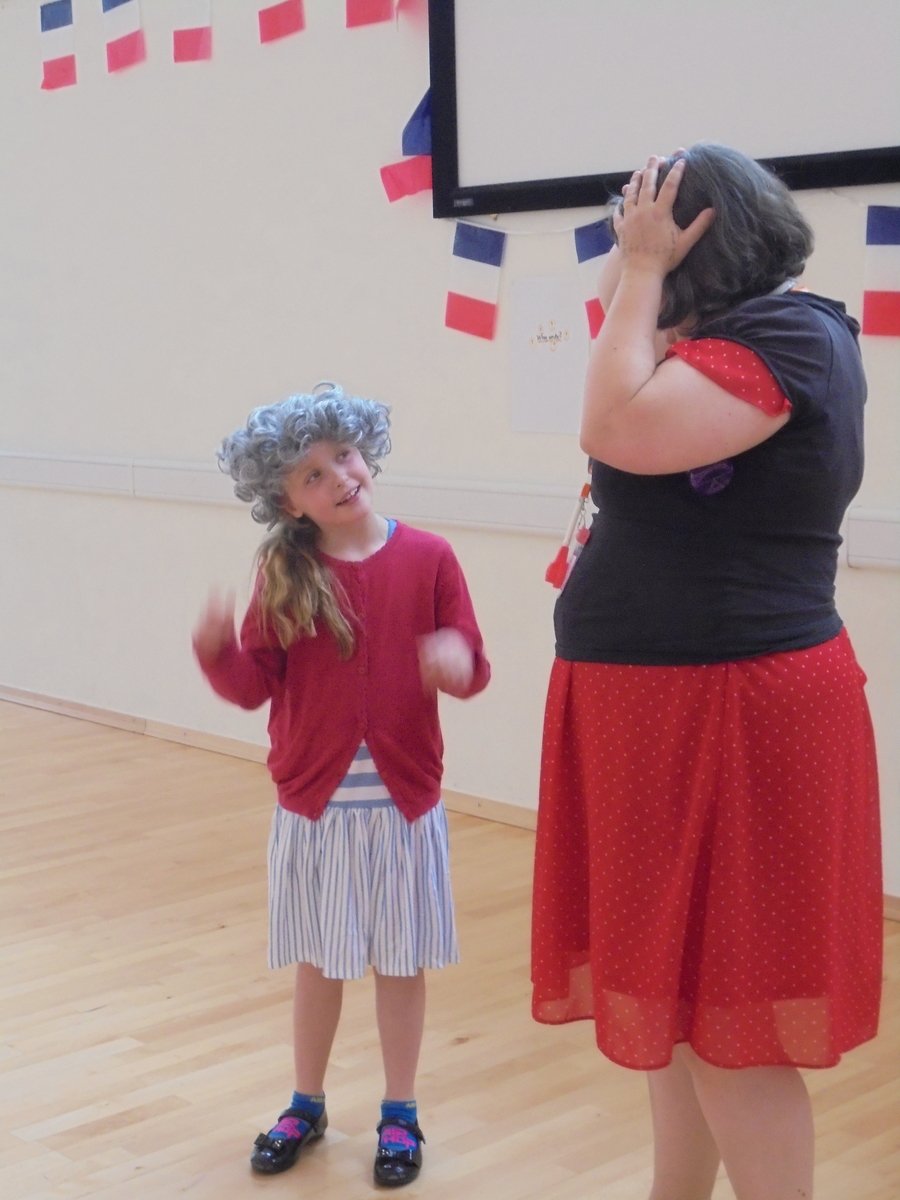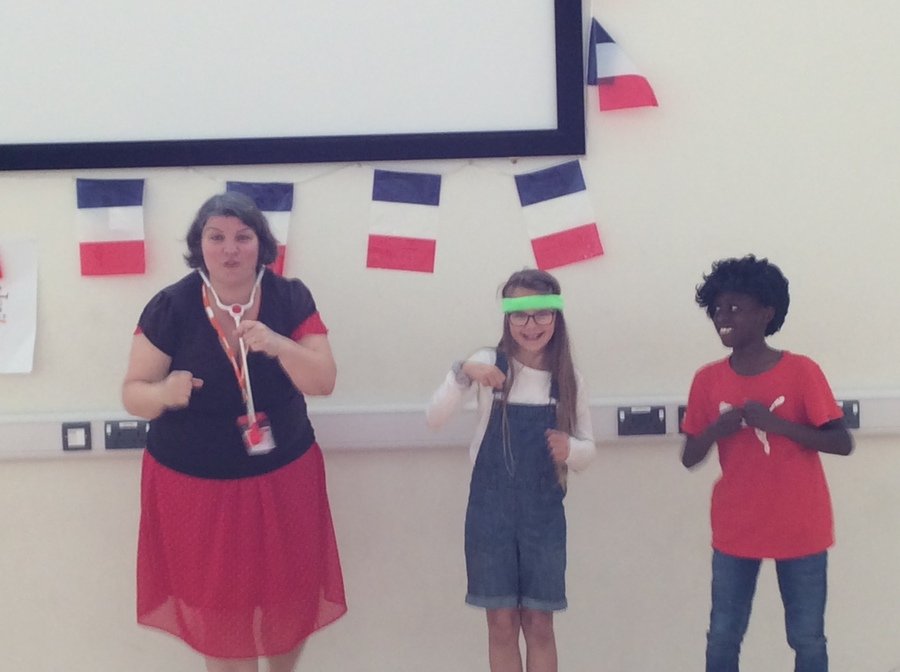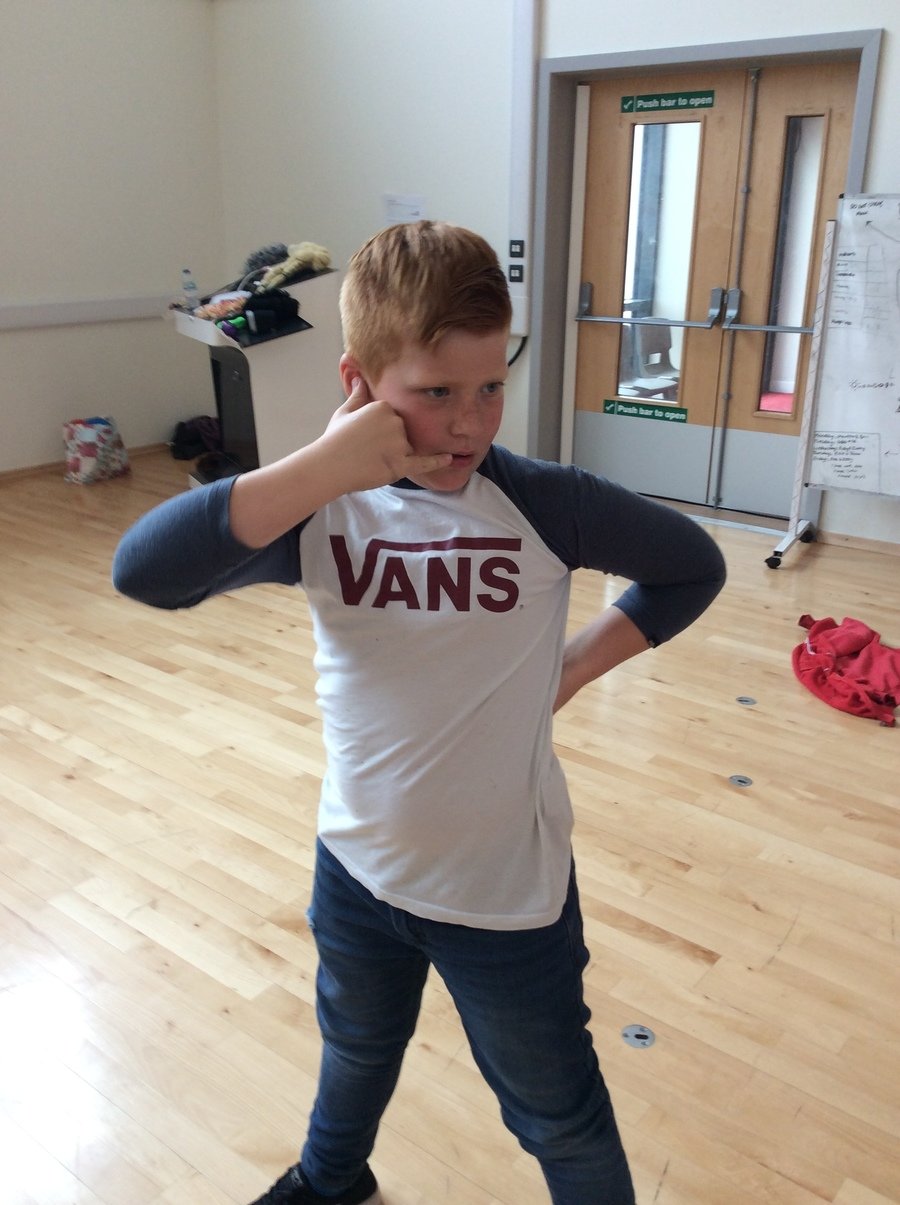 We played games with body parts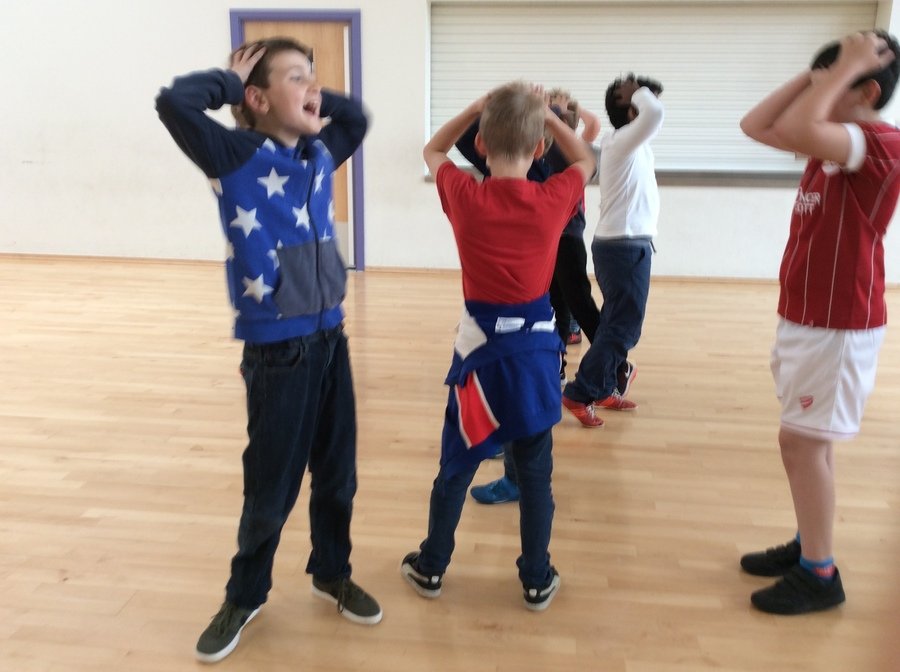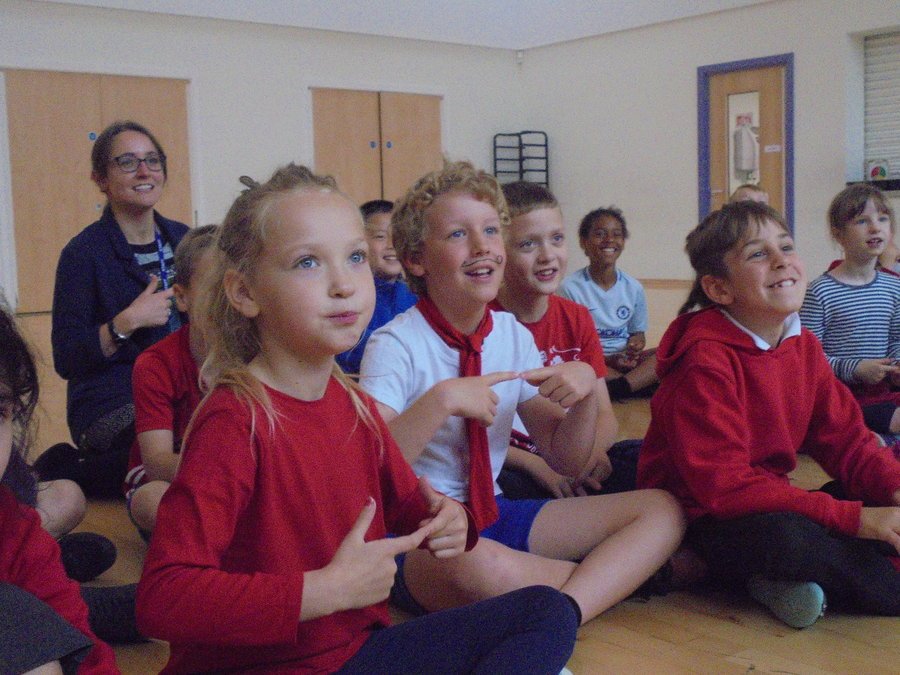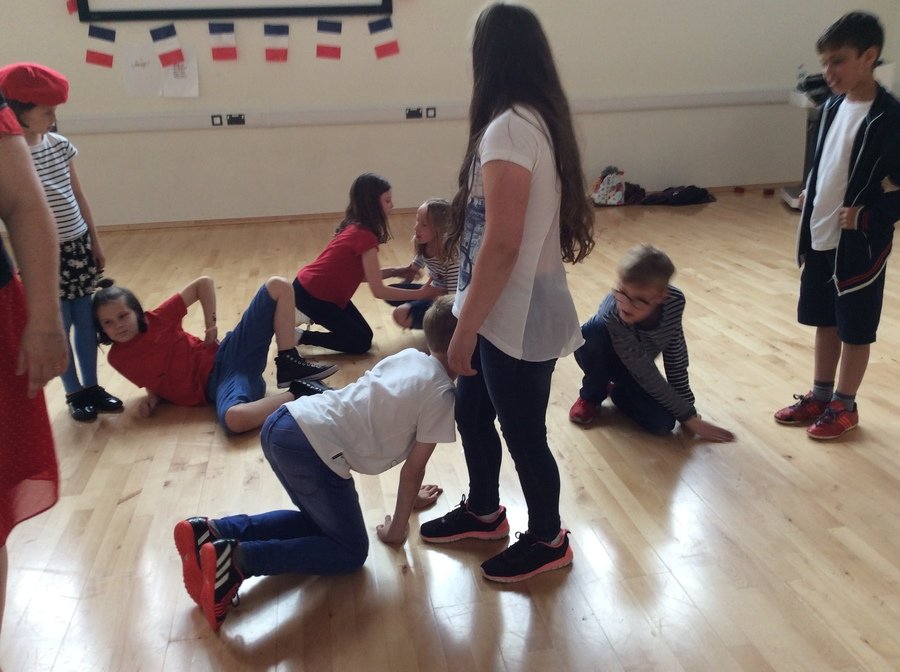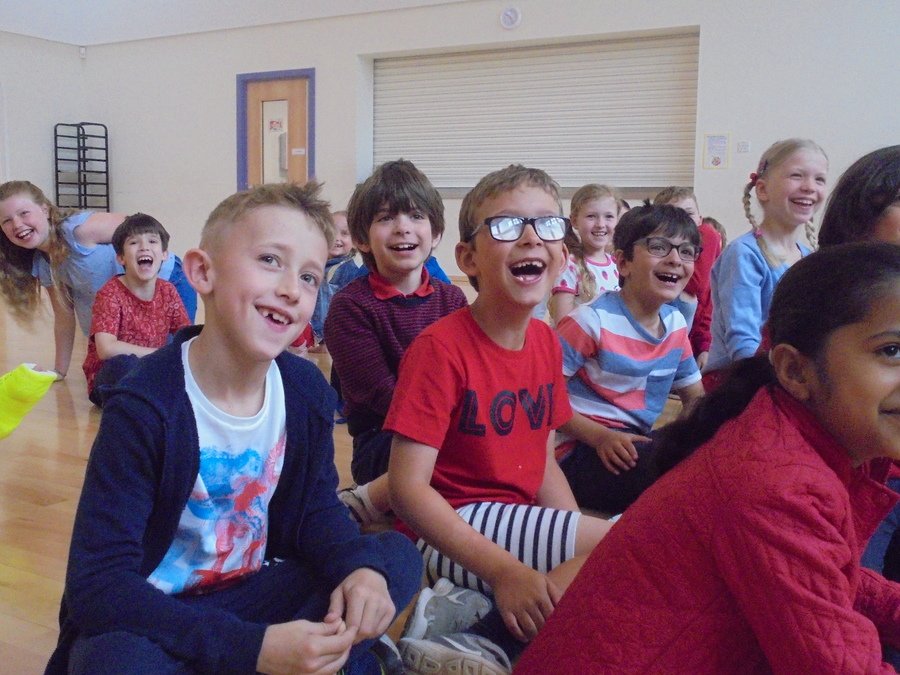 In the assembly at the end of the day everyone played the bus game, even the parents.
'A la gauche!'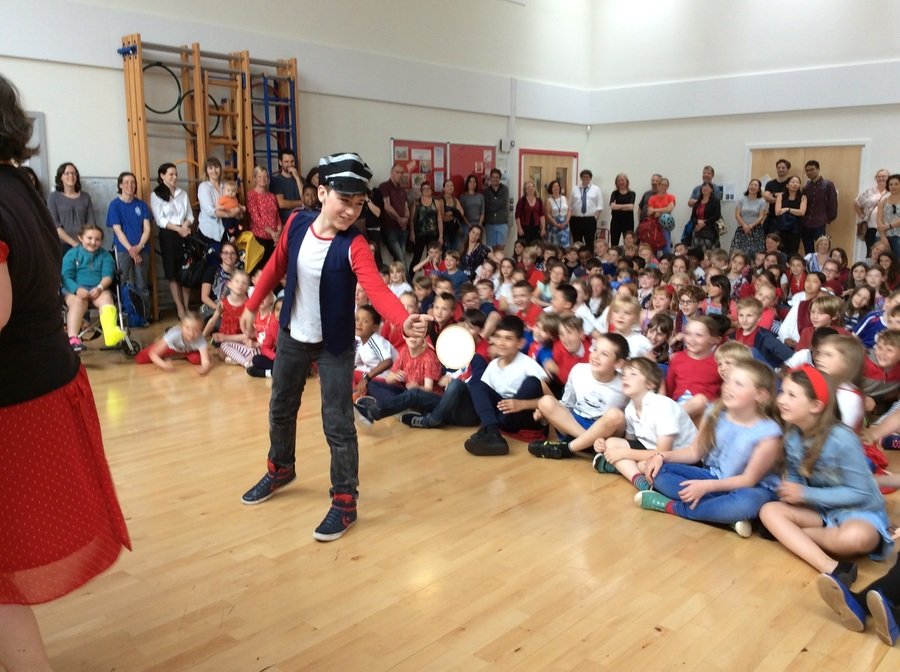 Listen to Year 6 send a video greeting to their French penpals. The teacher from Clermont-Ferrand, Madame Soler, is recording it.
These are the cards of Bristol, Year 6 made for Mme Soler to take back for their Year 6 pen pals.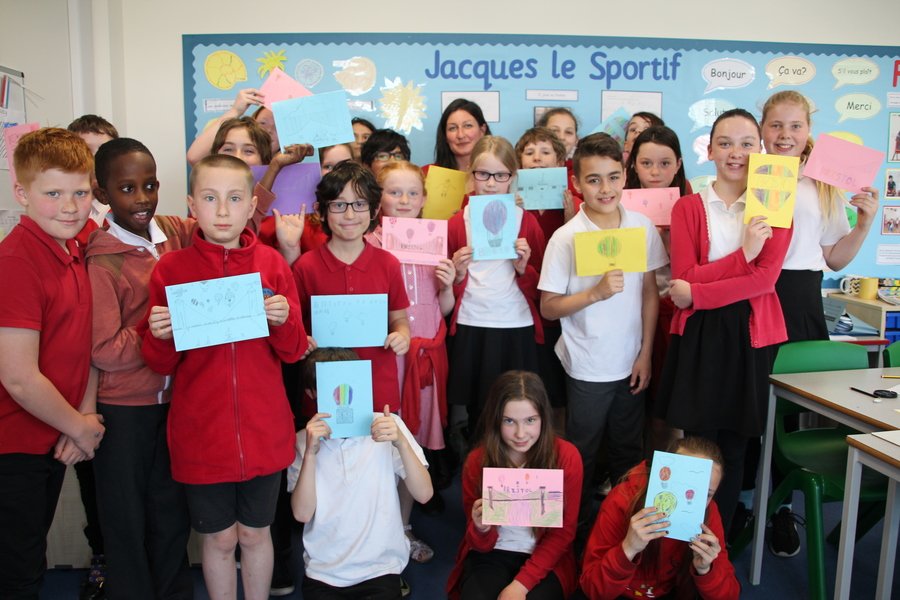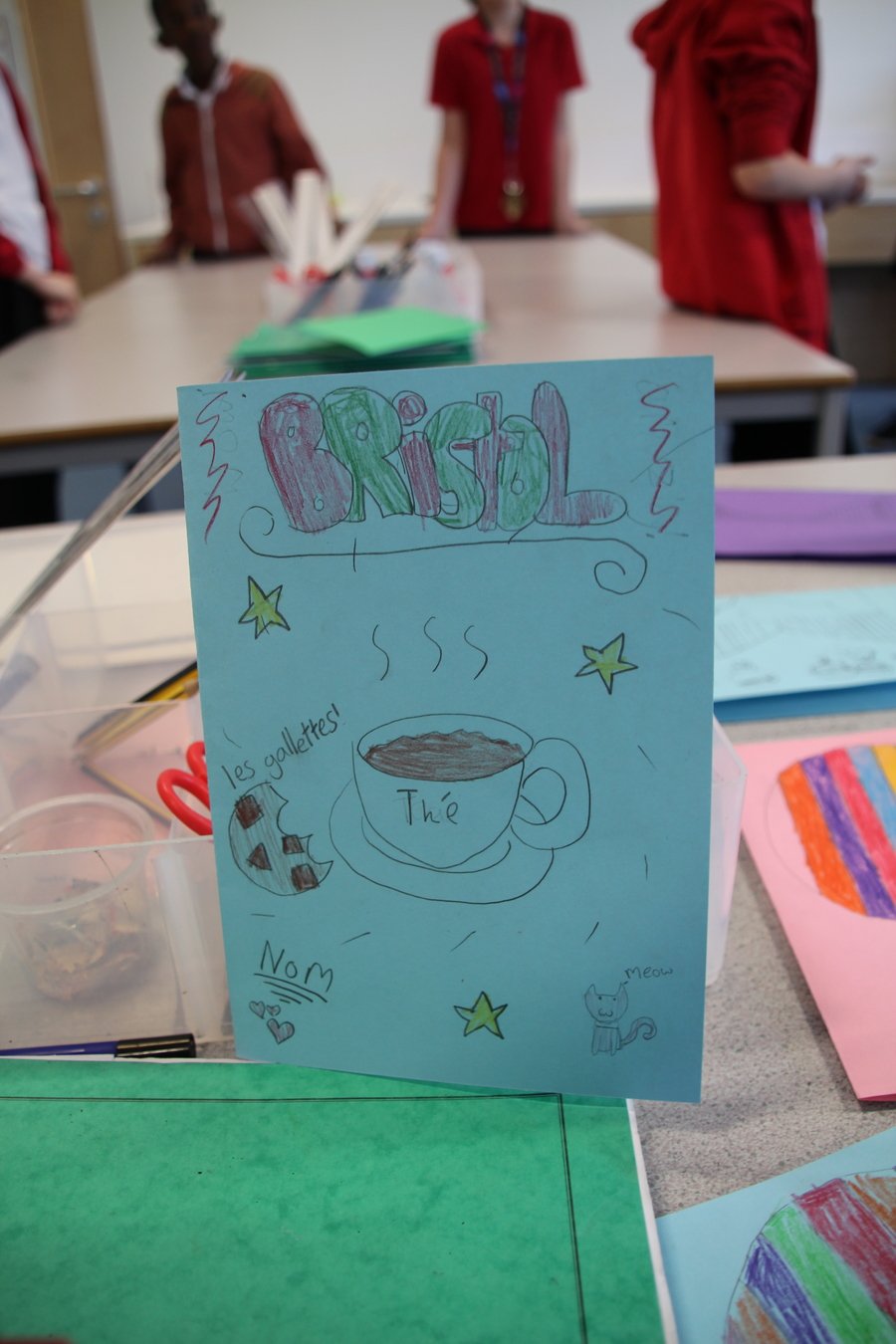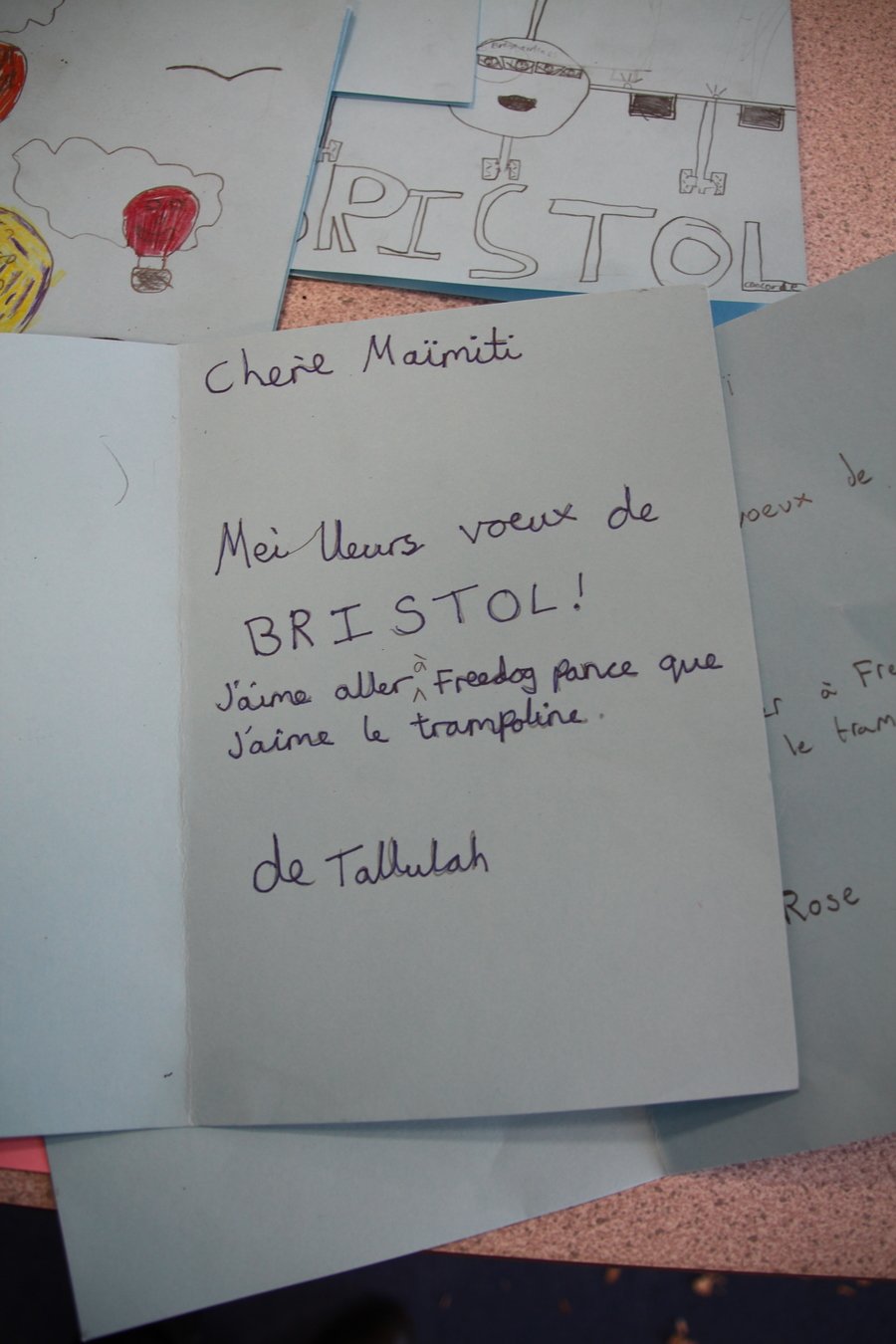 Mme Soler visited all the year groups in the school during her week at Southville finding out about schools in England. It was a positive learning experience for everyone.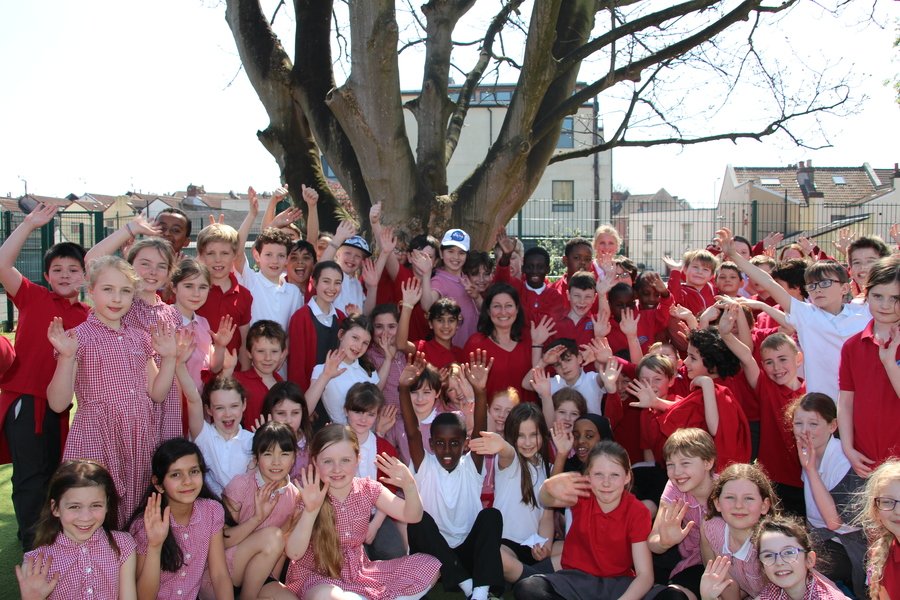 Each pen-pal from Clermont Ferrand sent Year 6 a book mark. Here is one of them.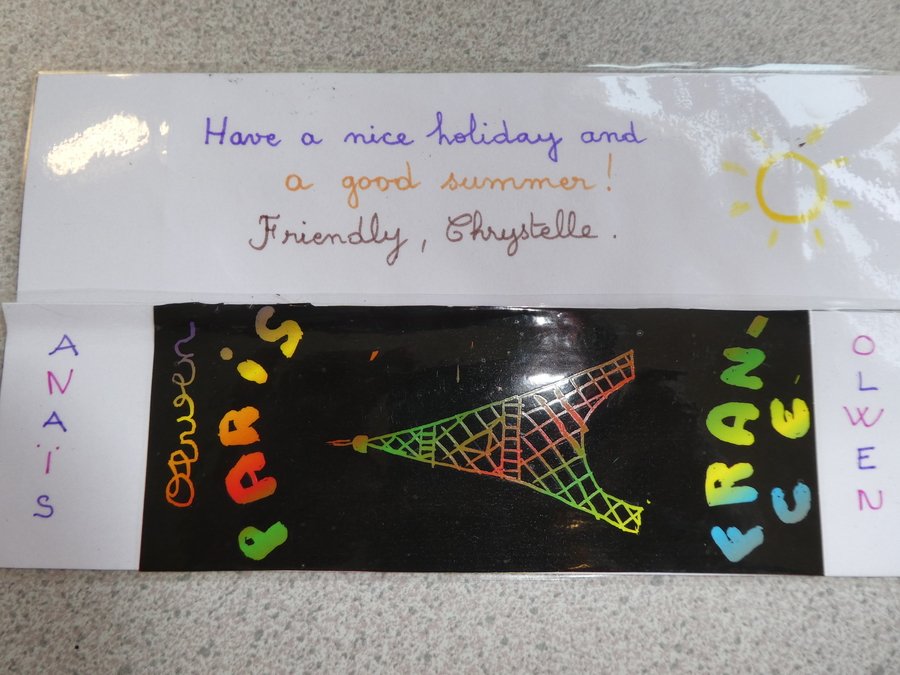 Our Partner School in France- Clermont Ferrand
Francophone Day
Have a look at the photos and videos to see what fun we had learning about the countries around the world that speak French on Francophone Day on 30th June.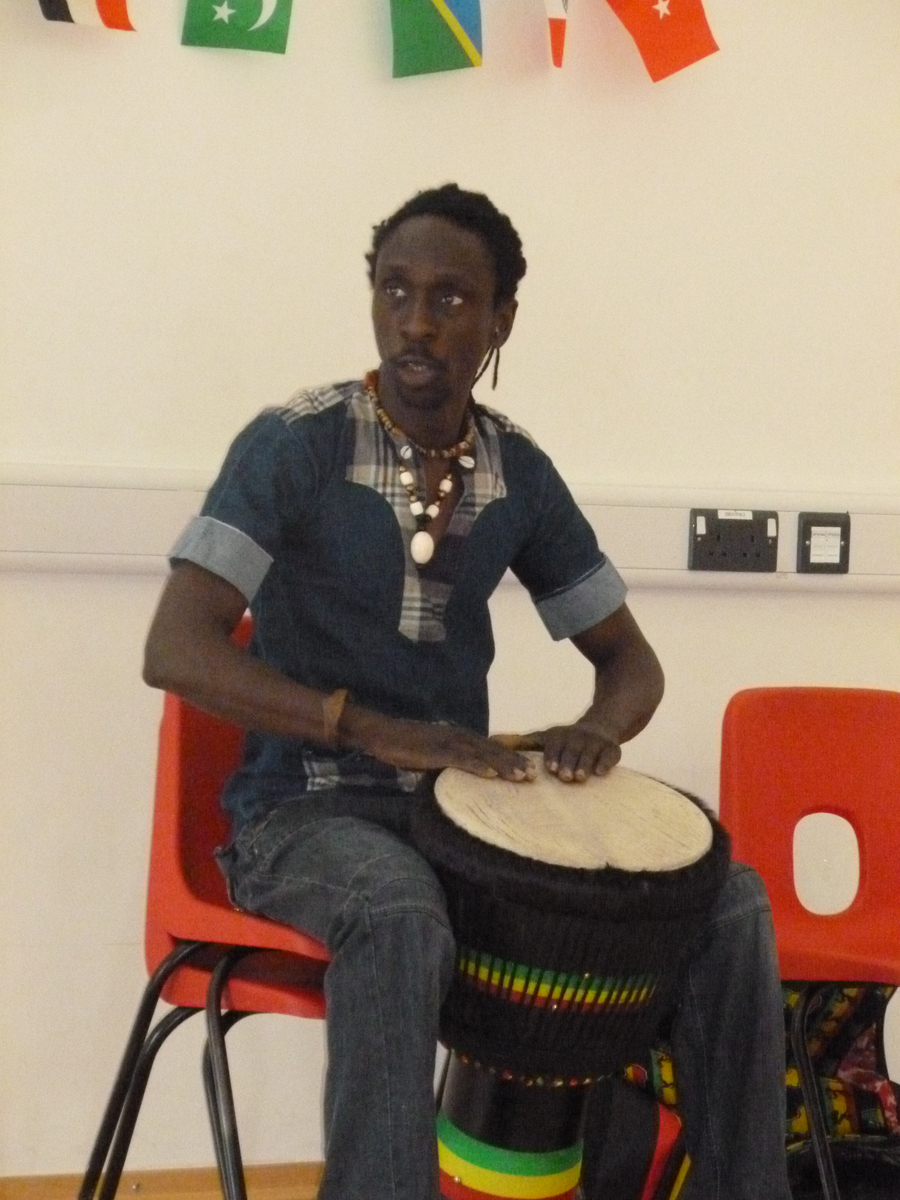 This is Omar who comes from Senegal and speaks French, Wolof and English. He taught us drumming in French on the djembe drum.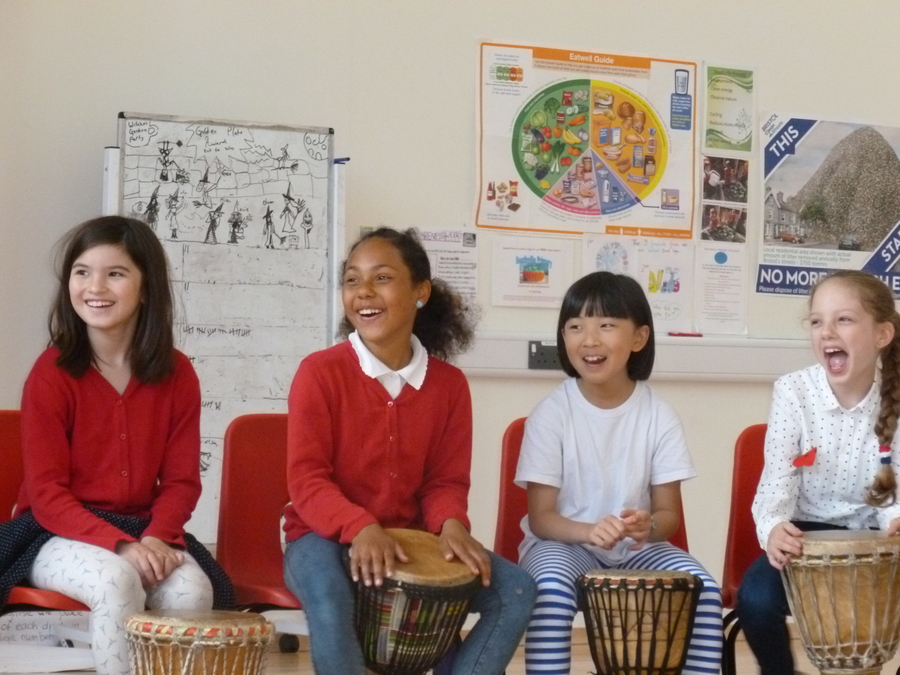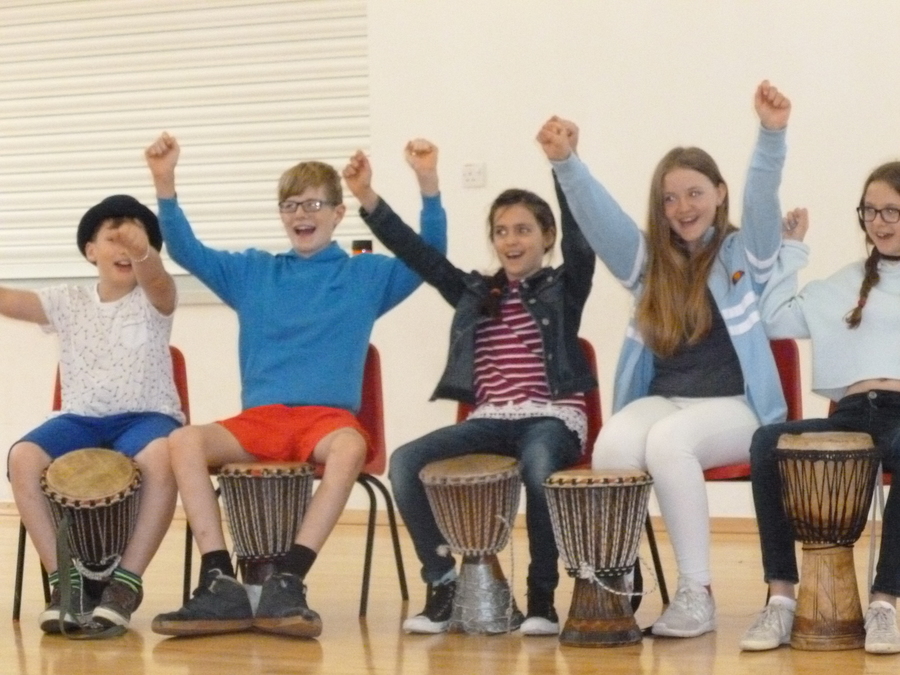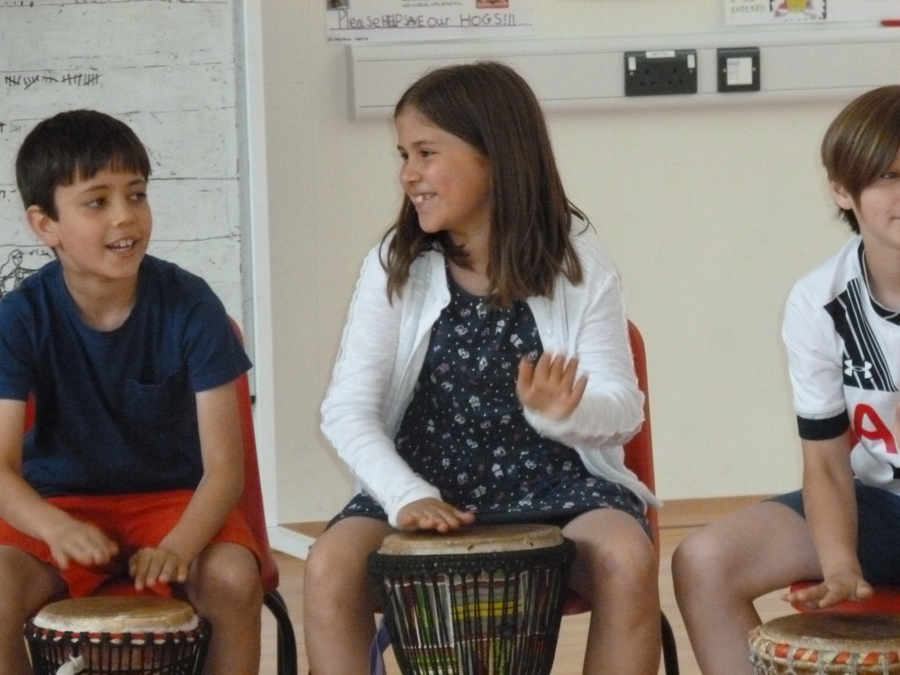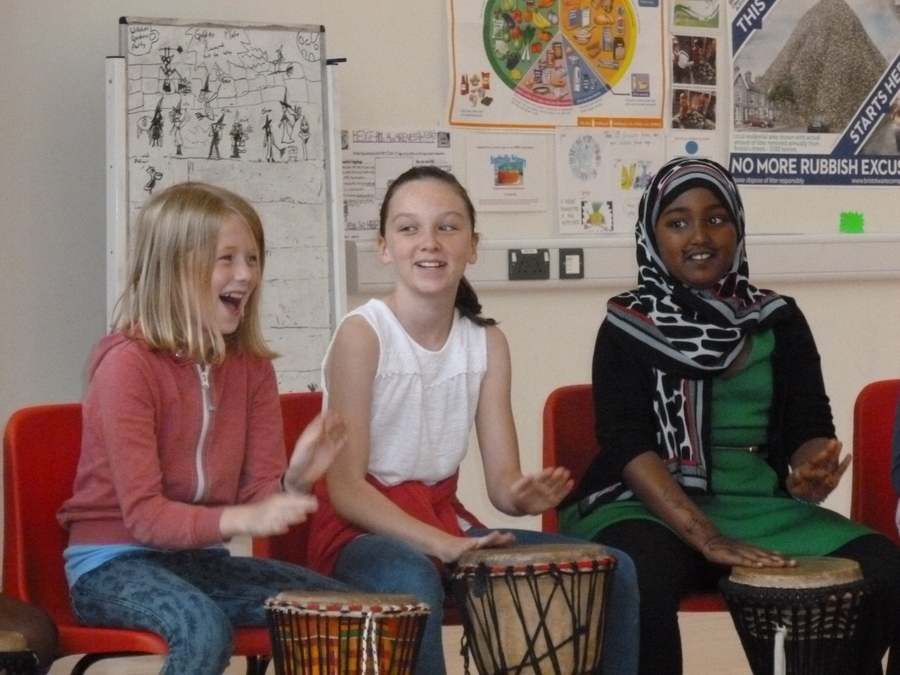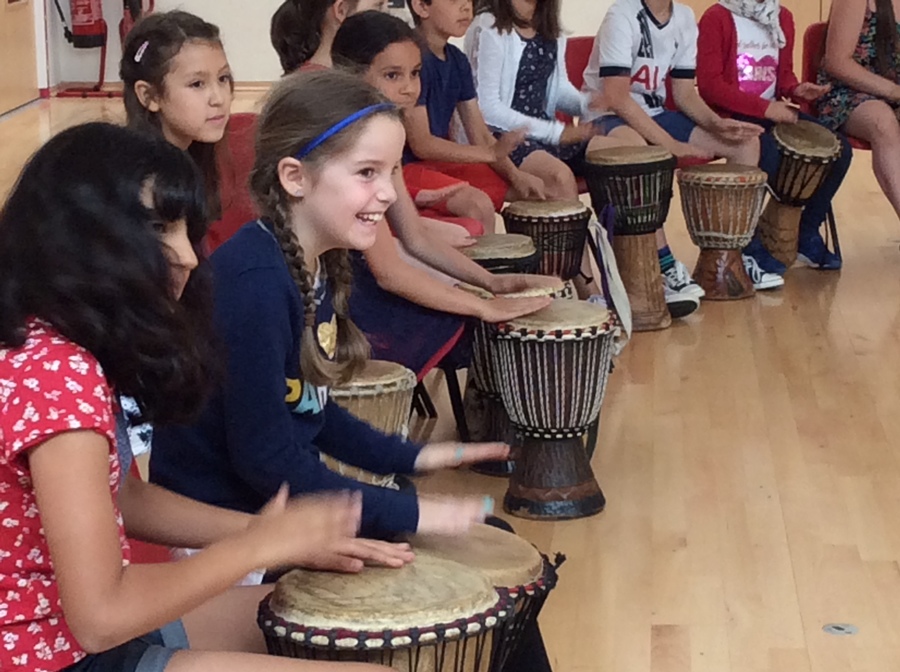 And we couldn't help dancing....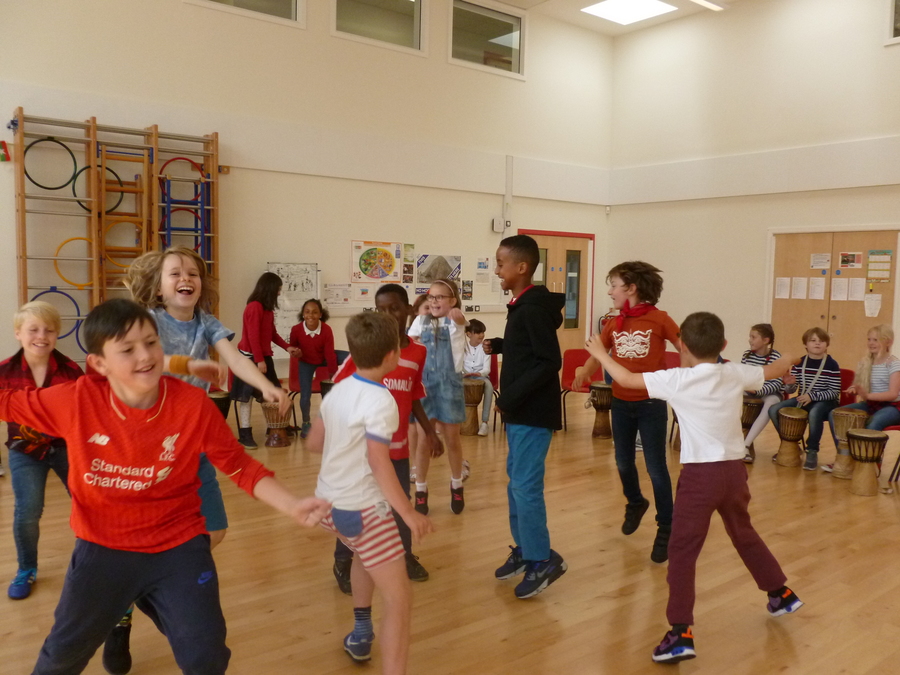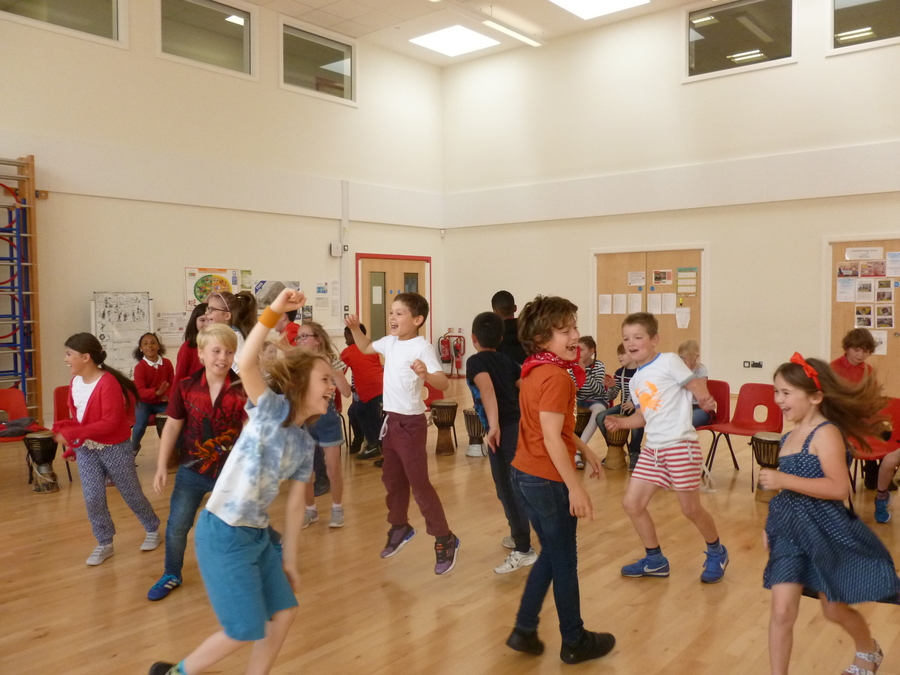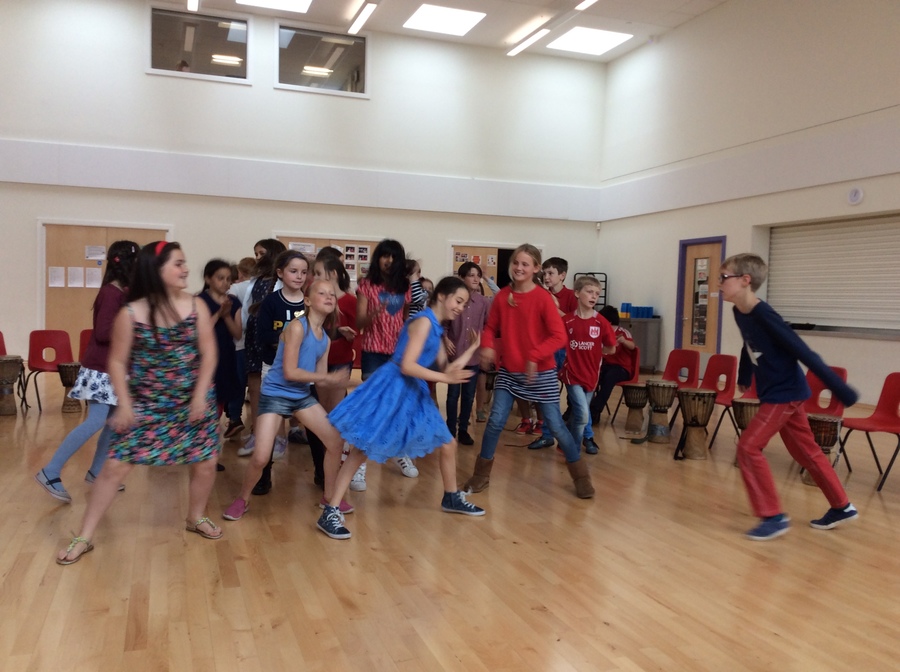 There was also a Belgium 'Gaufrerie' with Year 5 chefs and waiters. 'Délicieux!'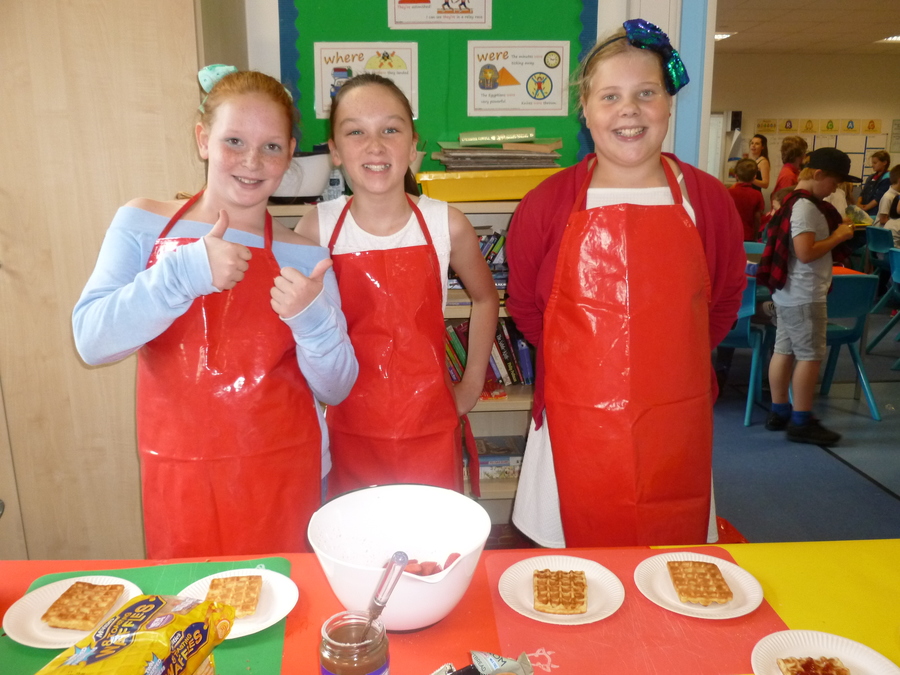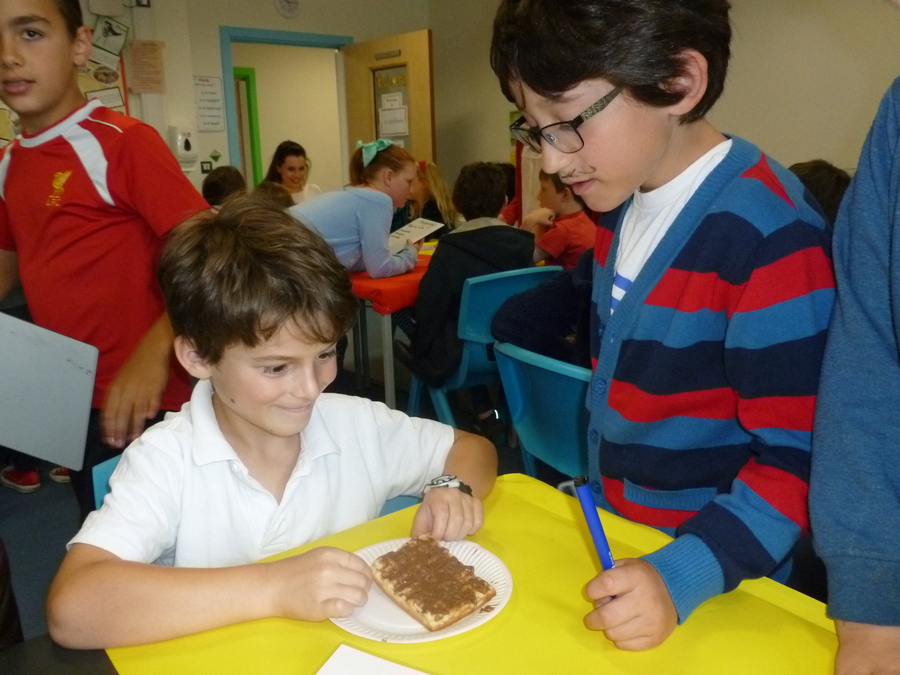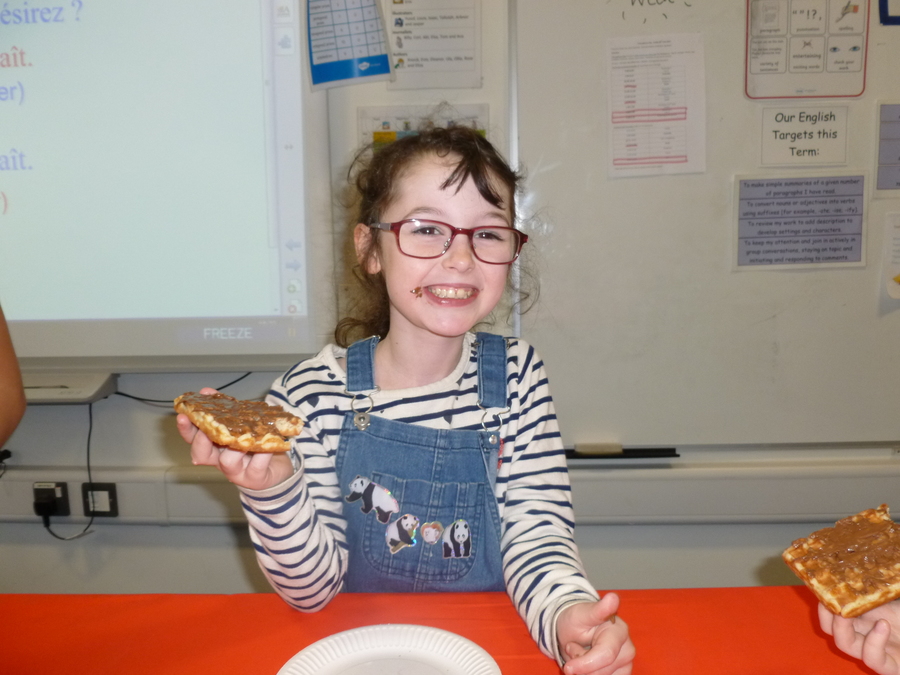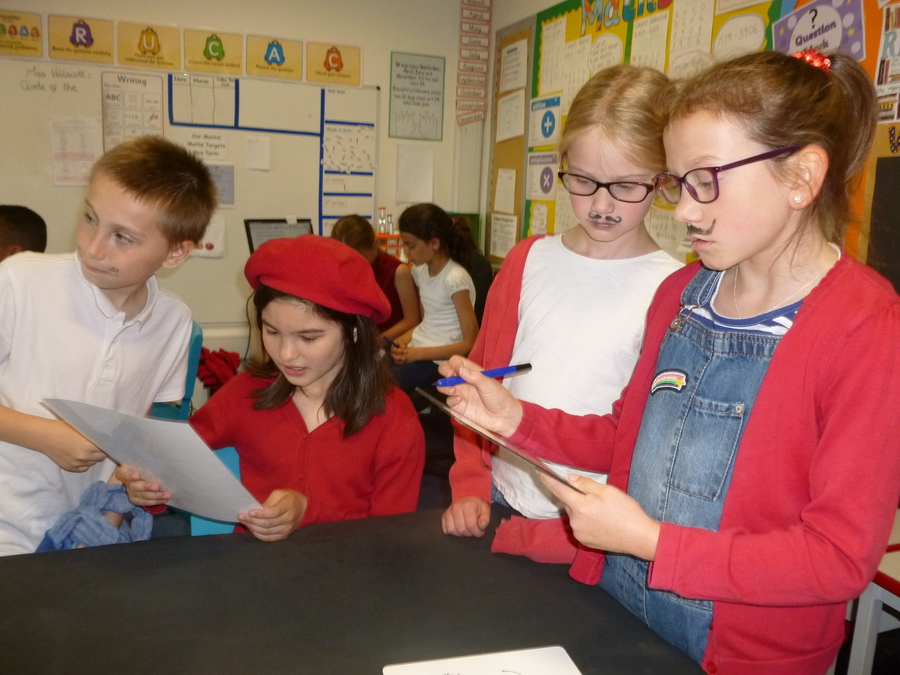 Although taking orders in French is a serious business....
We watched videos clips from different countries and did a quiz.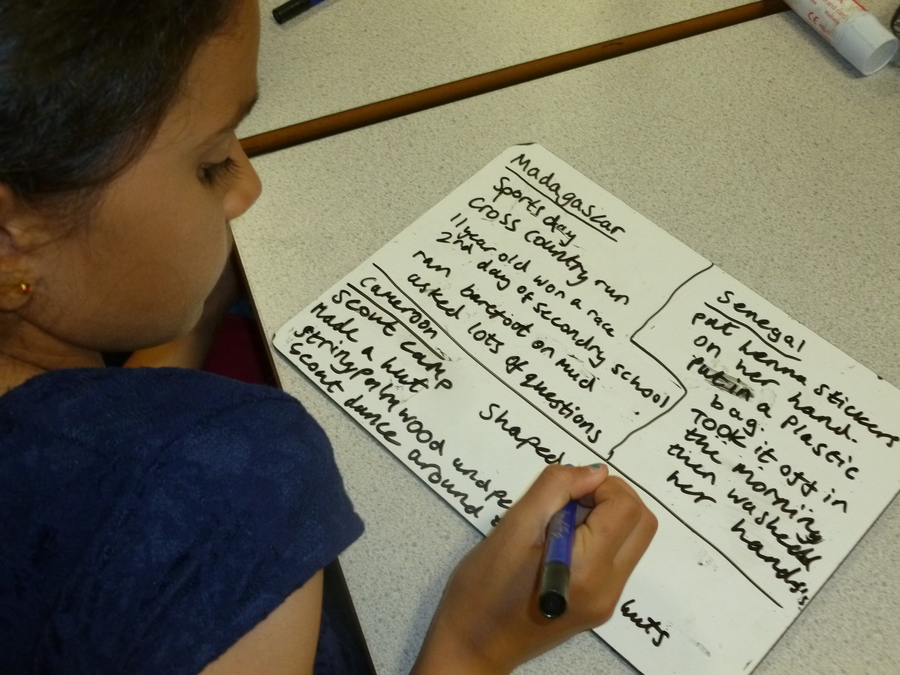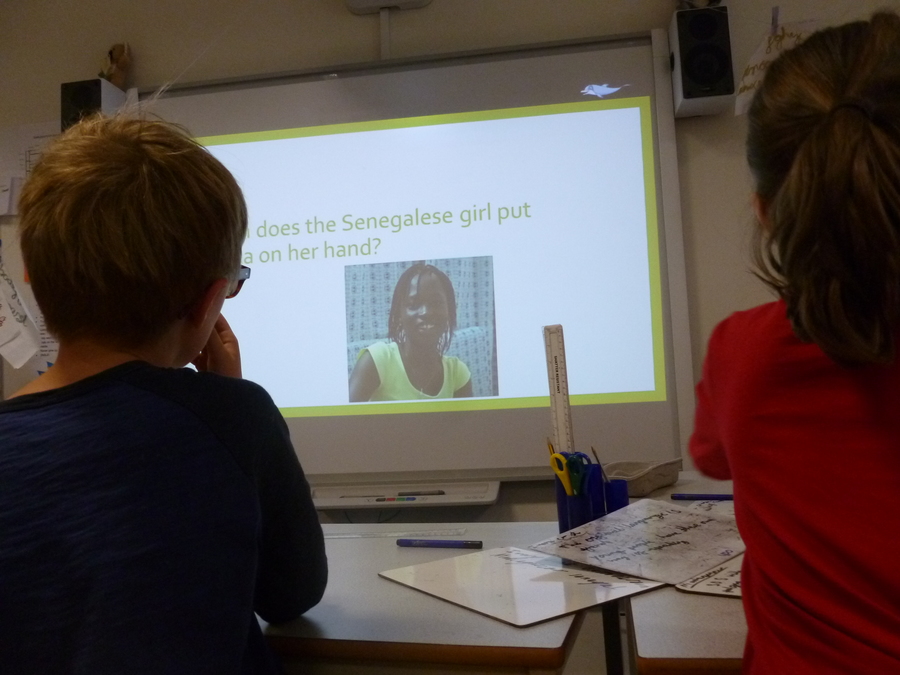 Omar drummed for the Year 2's to hear in assembly and at the end of the day we had a brilliant, crazy(!) performance when Omar, Year 5, parents and other children drummed and everyone danced and Omar sang in French.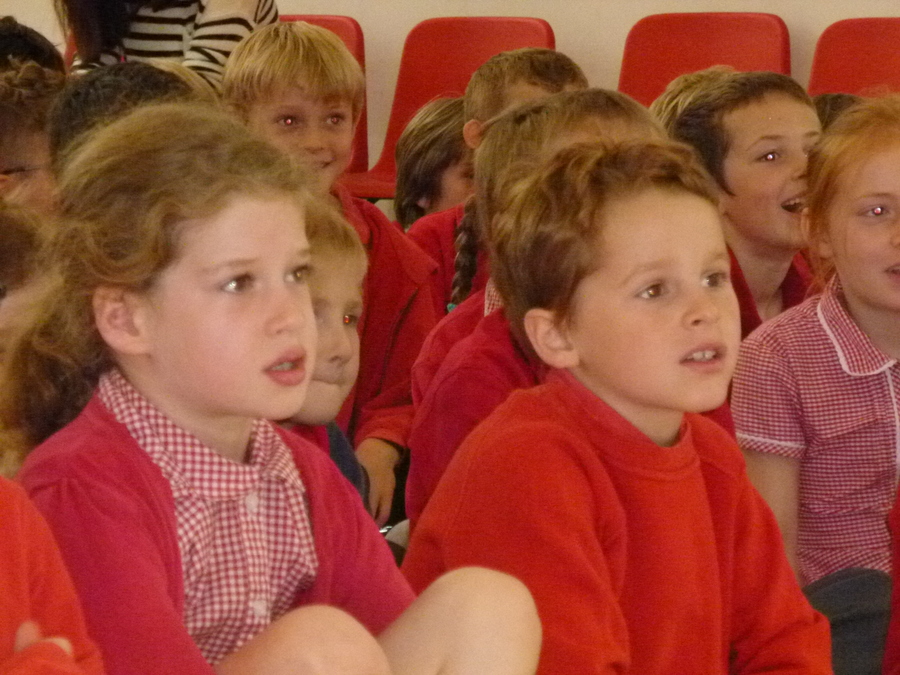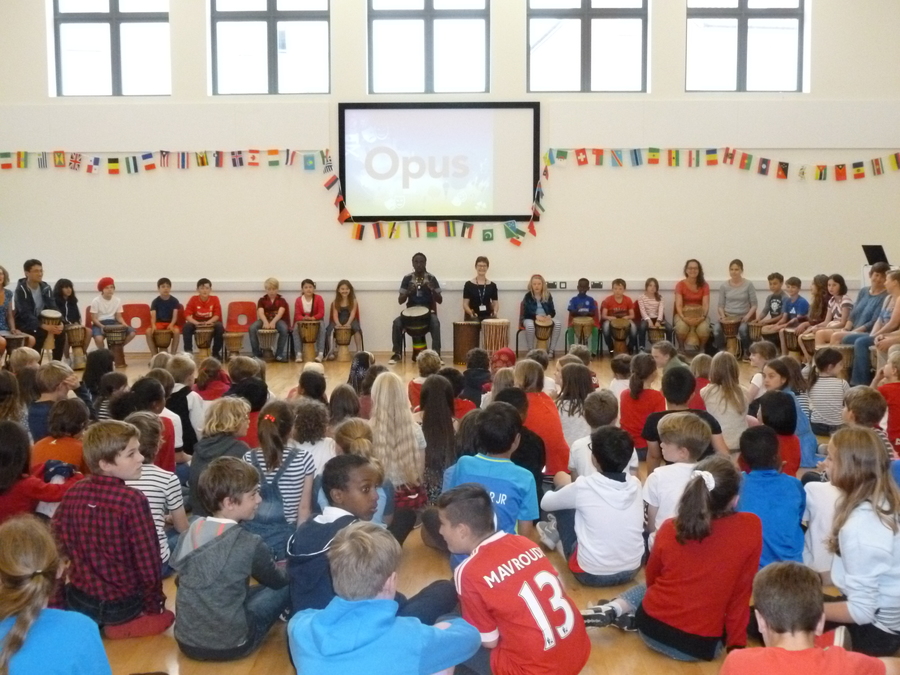 Jouéclub!
In term three Year 4 have been looking at toys on French websites and learning how to talk about likes and dislikes. Watch our pretend advertisments for a toy website.
Bastille Day at Southville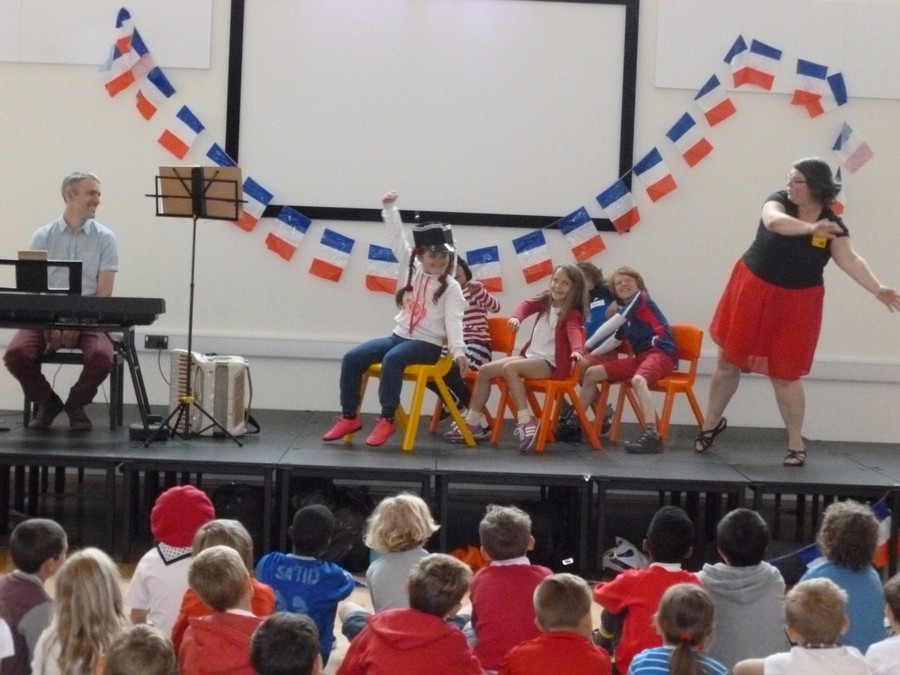 On July 15th - just a day late - we celebrated Bastille Day! There were French drama workshops with Audrey, from 'Petits Zouzous' and the Alliance Francaise, and a lively, interactive assembly with musician and parent Murray Benjamin.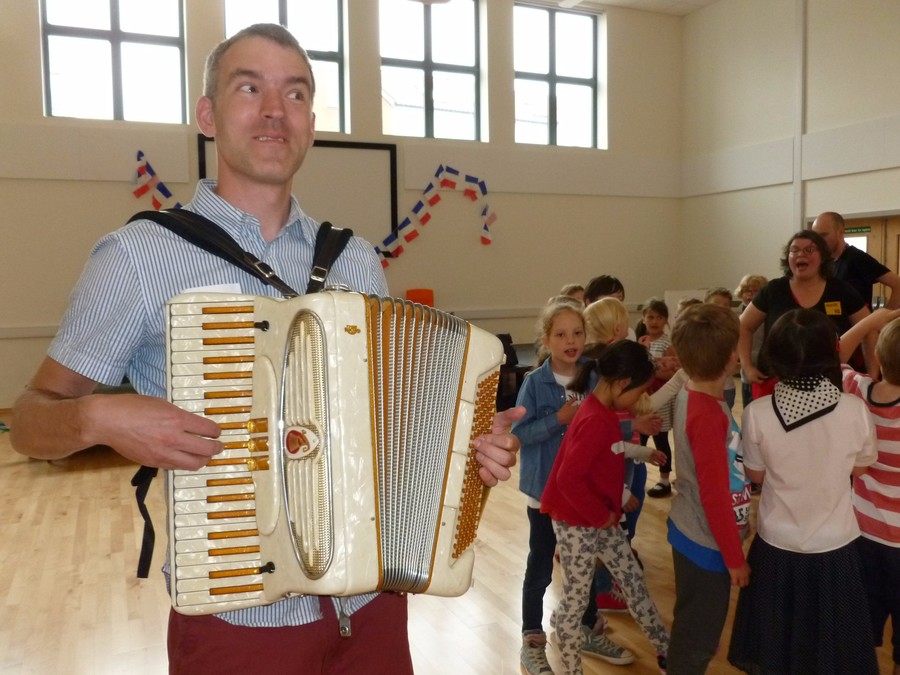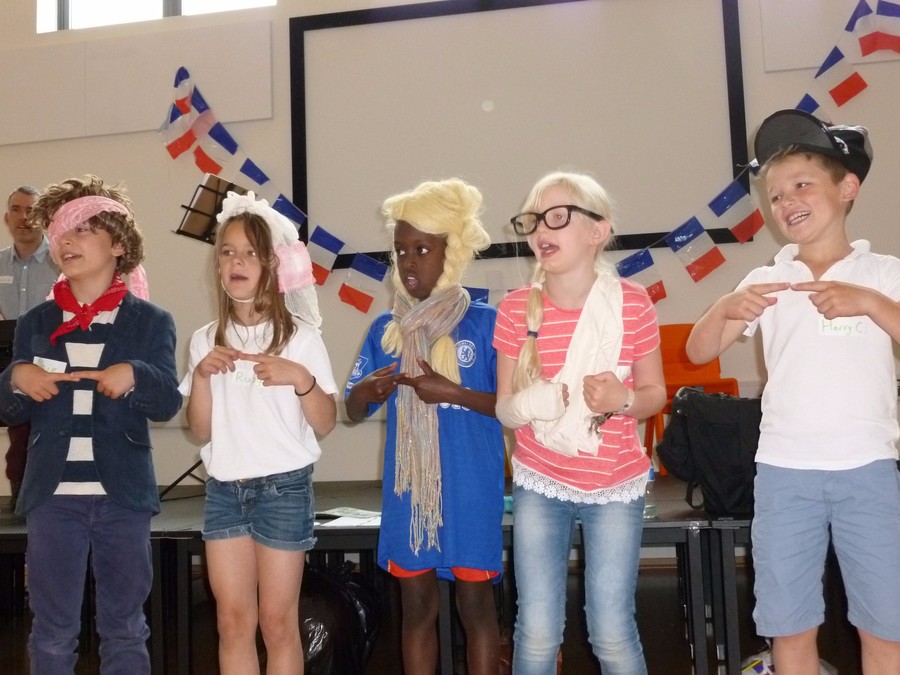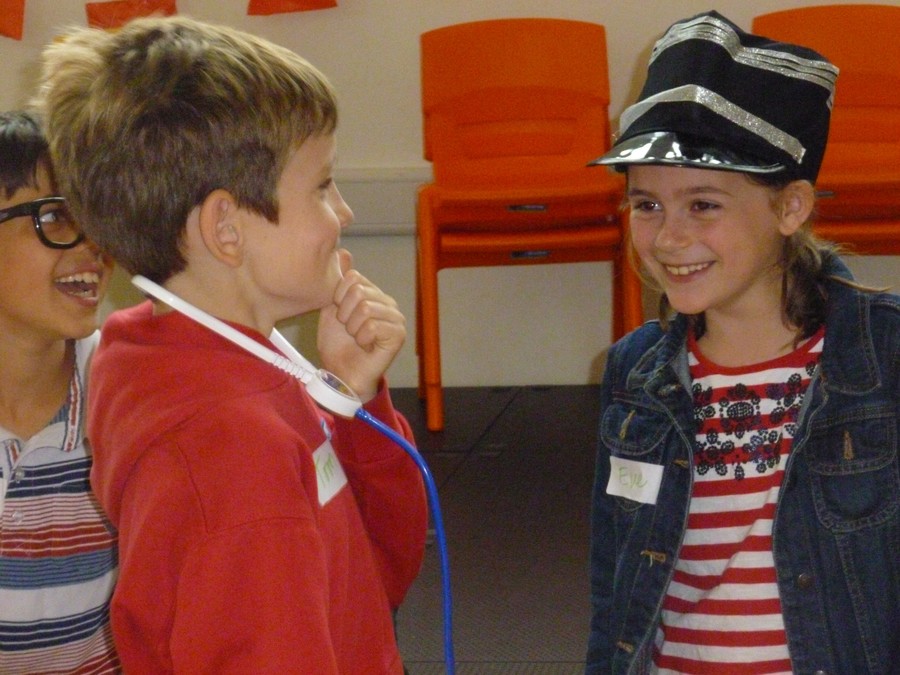 And practised body part vocabulary together.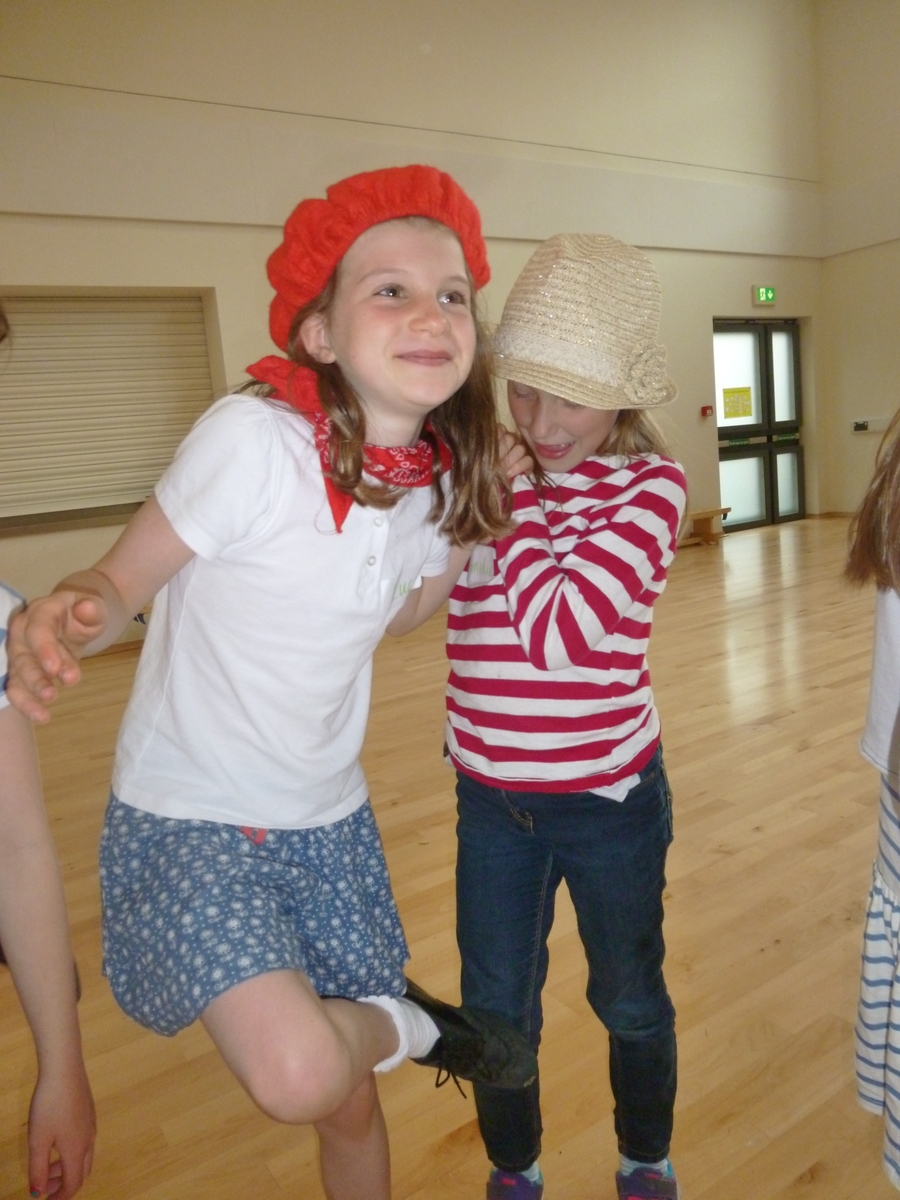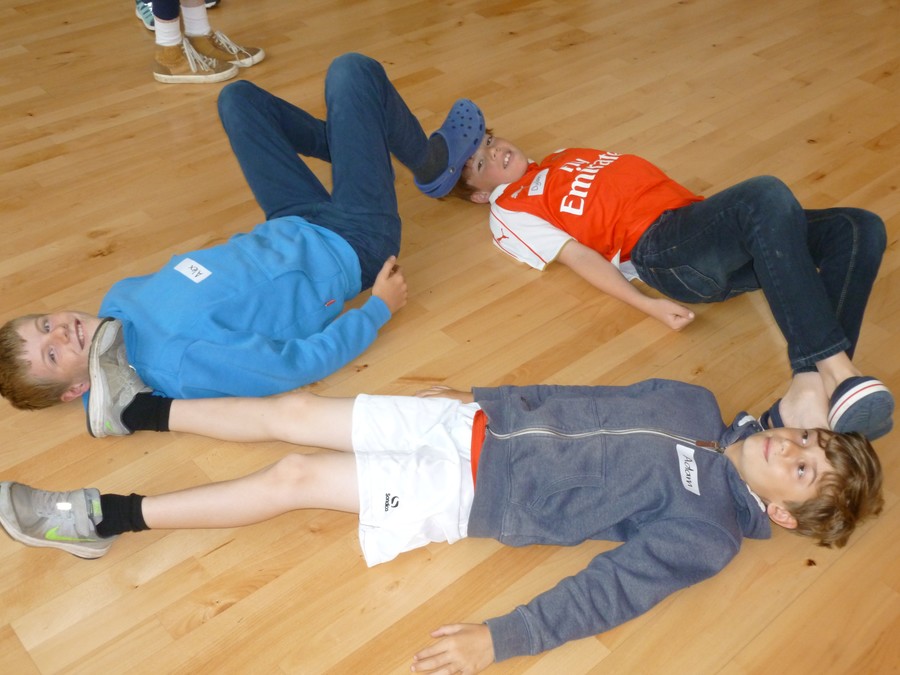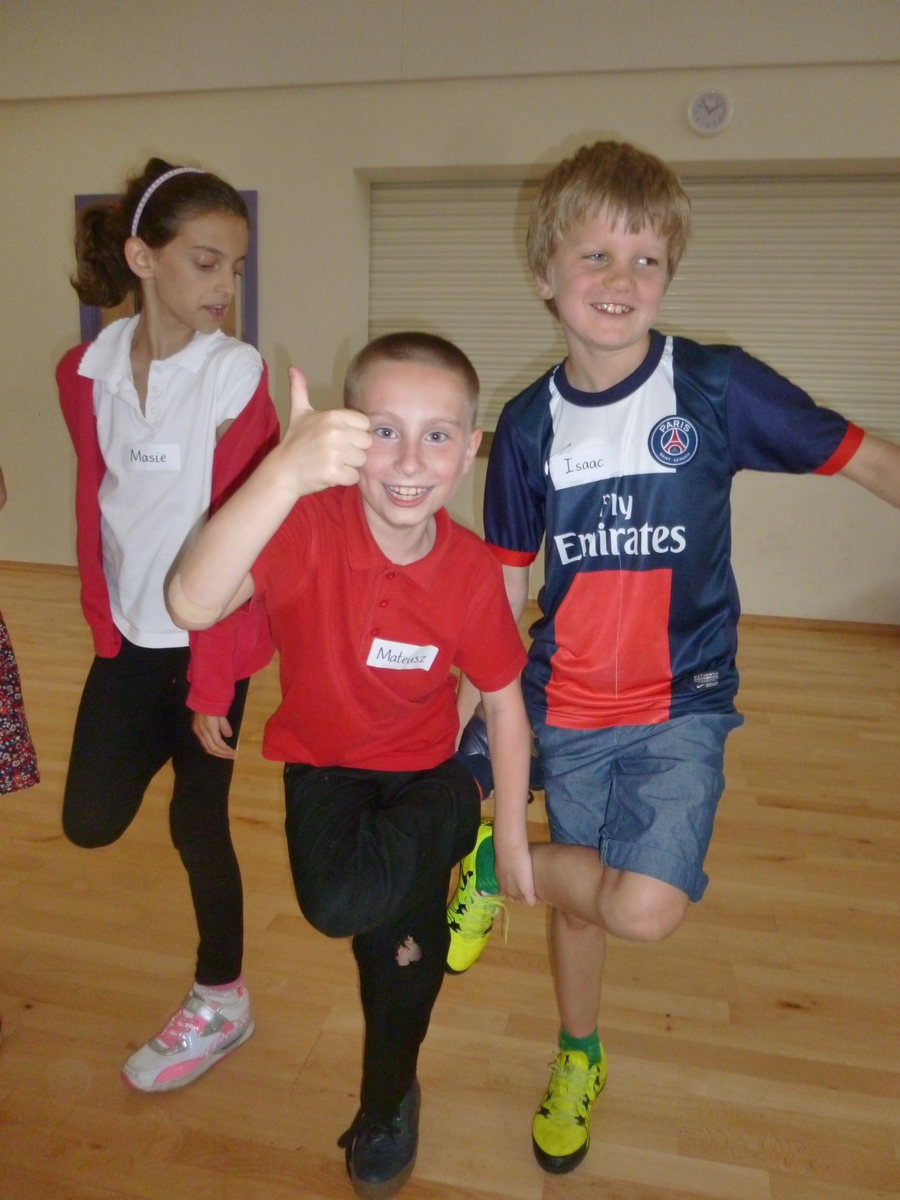 We did actions and sang in French...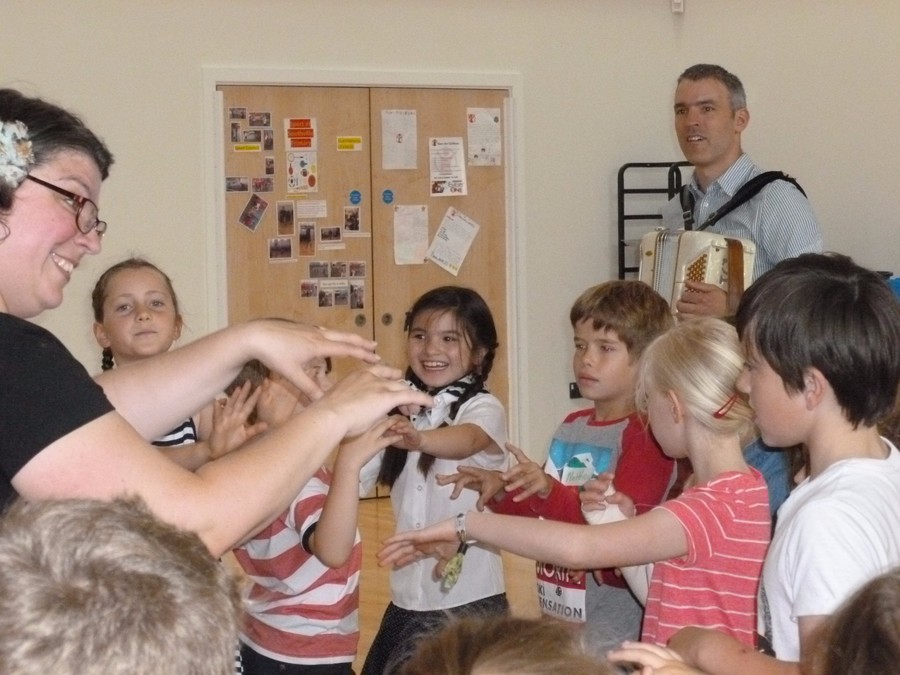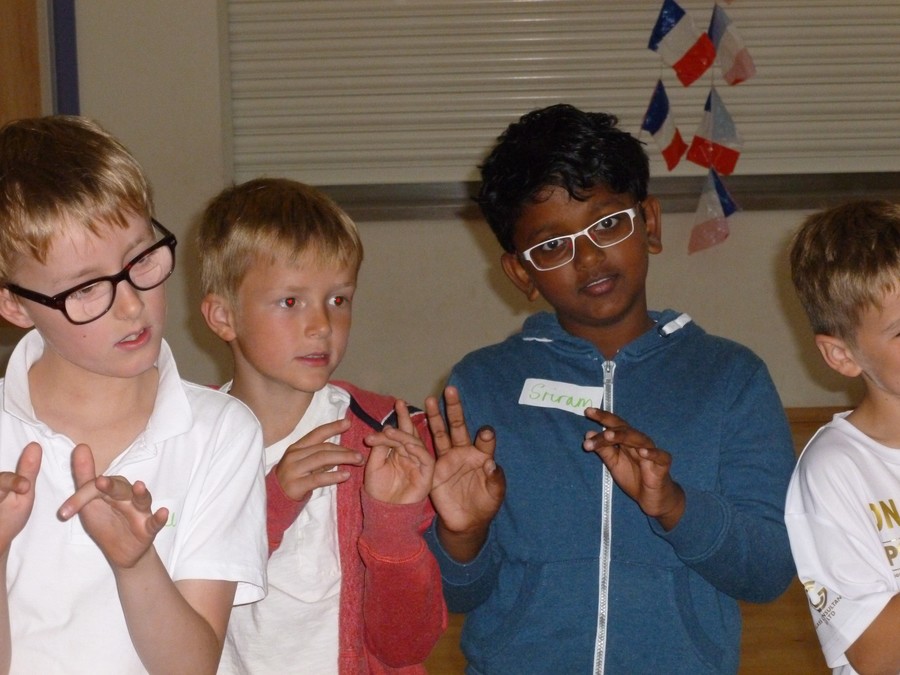 played games with colours....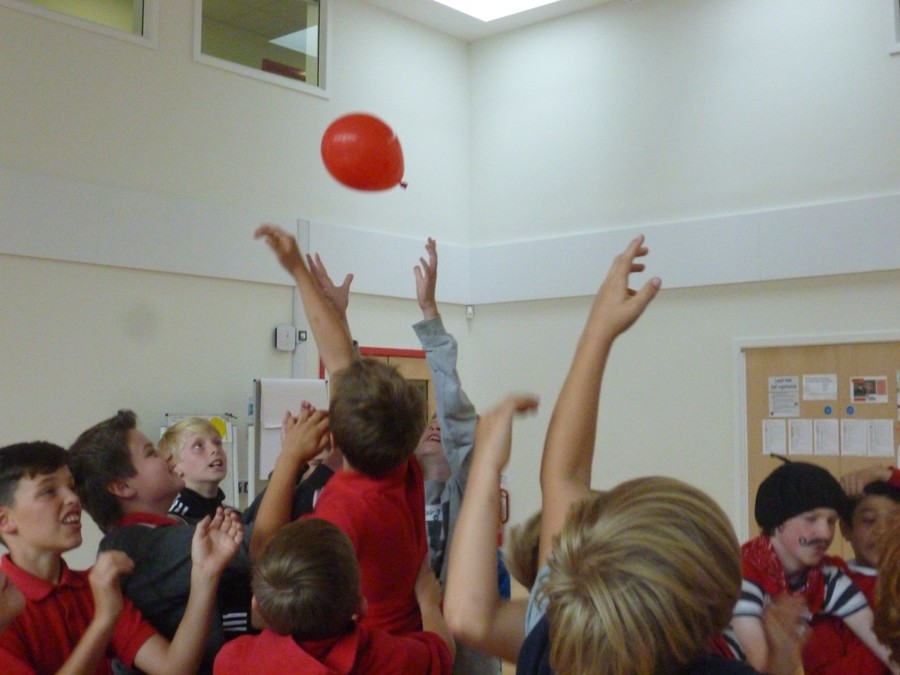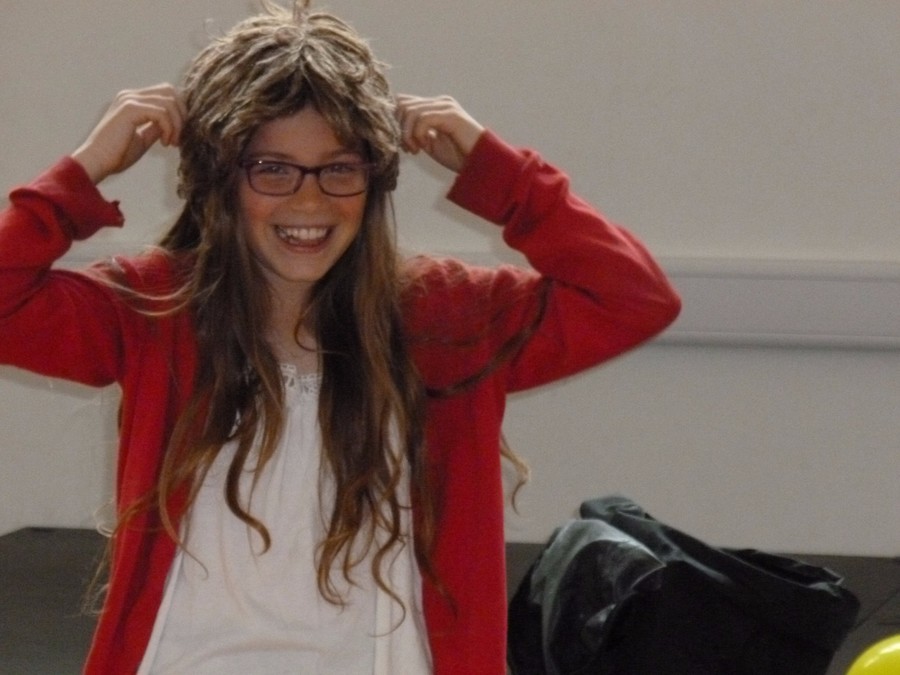 Year 5 also ran a French Creperie. Every class visited and ordered a crepe of their choice in French.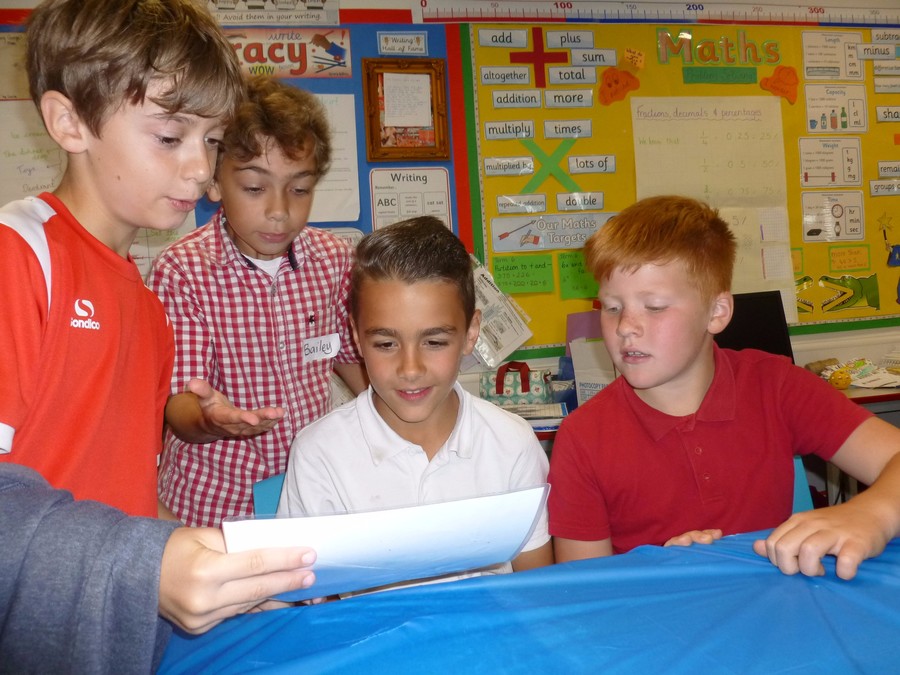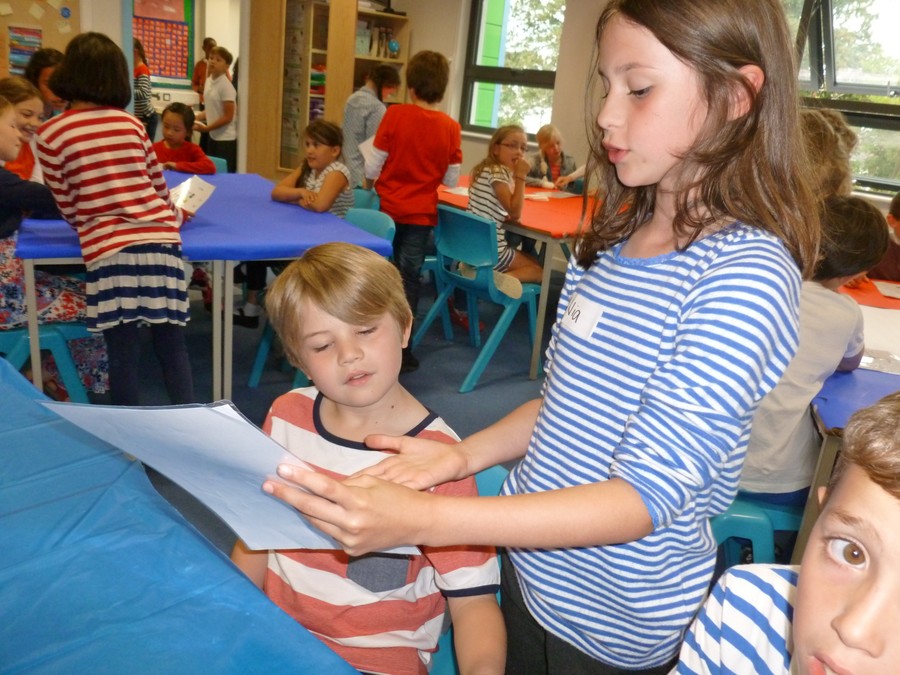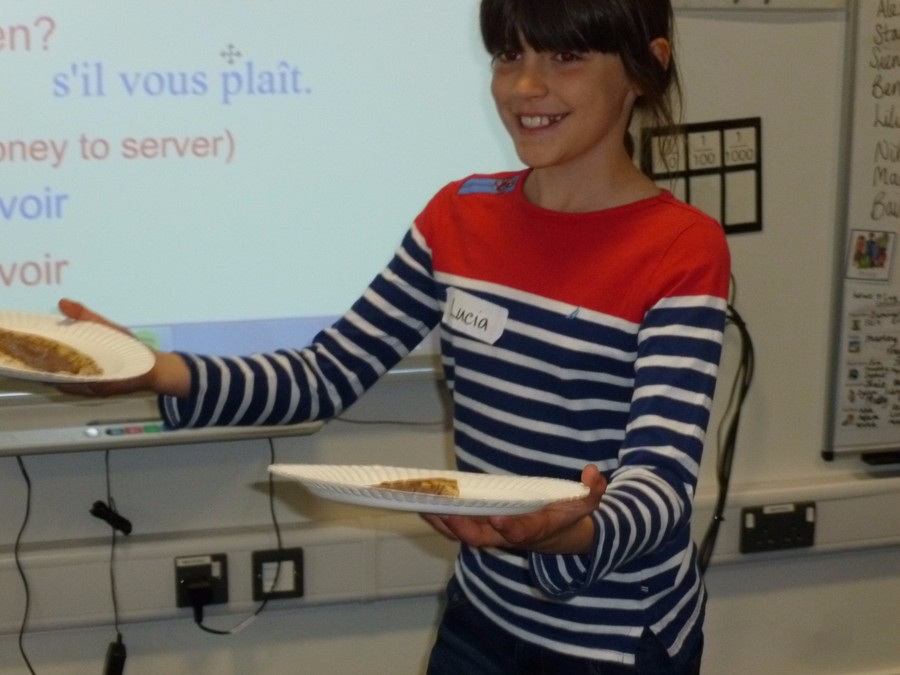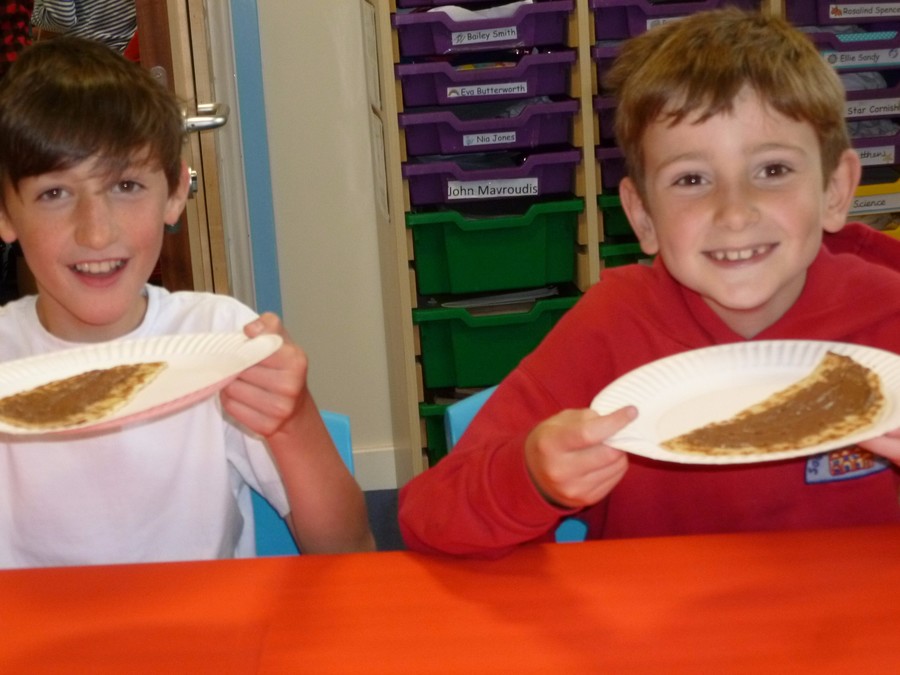 A la confiture ou à la fraise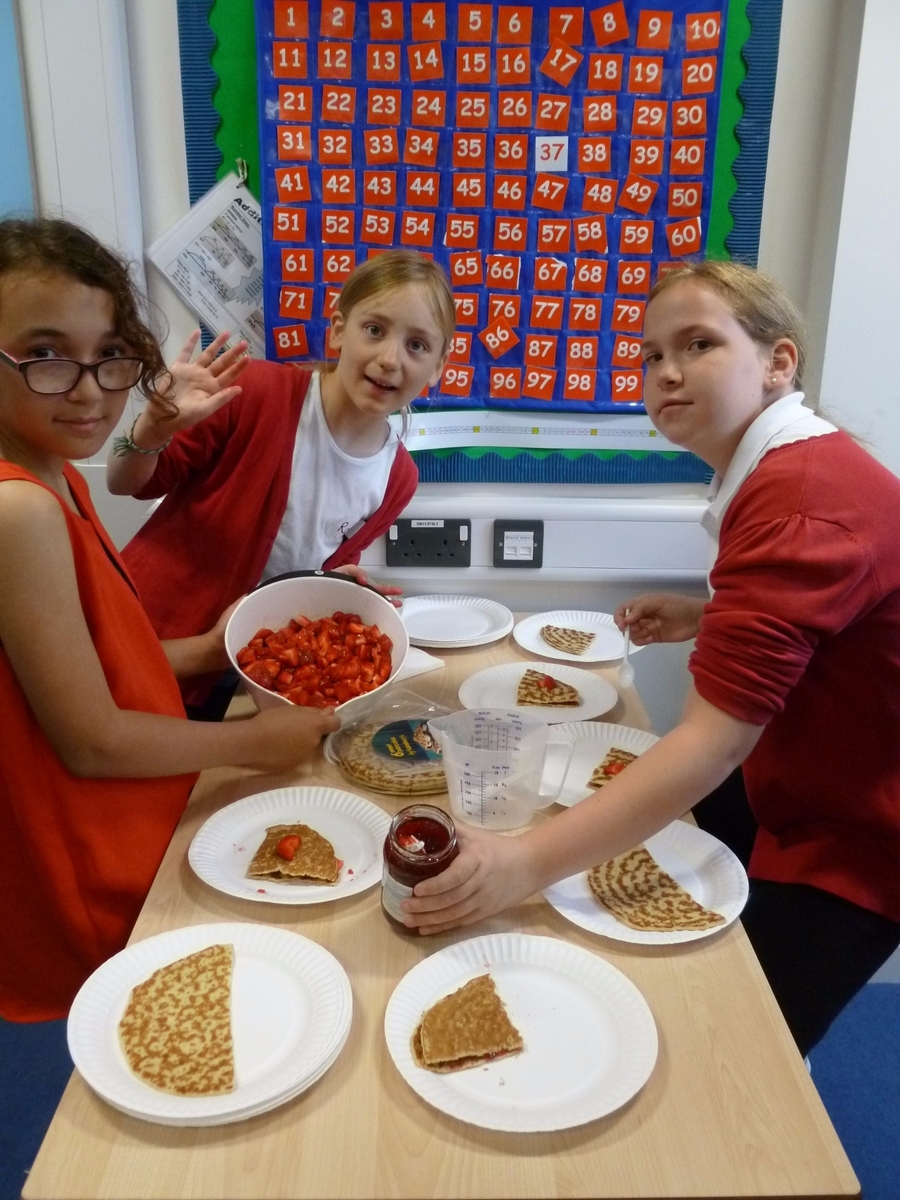 Of course they paid for it in euros - or pretended to!