| | |
| --- | --- |
| HELLO! | Welcome to our website. It's full of useful information about the life and activities of Southville Primary School. |
Please note that from September 2014 we became a three form entry school and we will continue to take 90 children into our reception classes. Key Stage 2 will move into our new building (Myrtle) in September 2015, which will allow space for Reception and Key Stage 1 to expand on the current site (Merrywood) in the future.
Headteacher's Blog - What is happening in school?
Our Key Stage 1 children gave us an excellent Christmas performance of 'Prickly Hay'. Well done everyone - remember the little things you all do are important!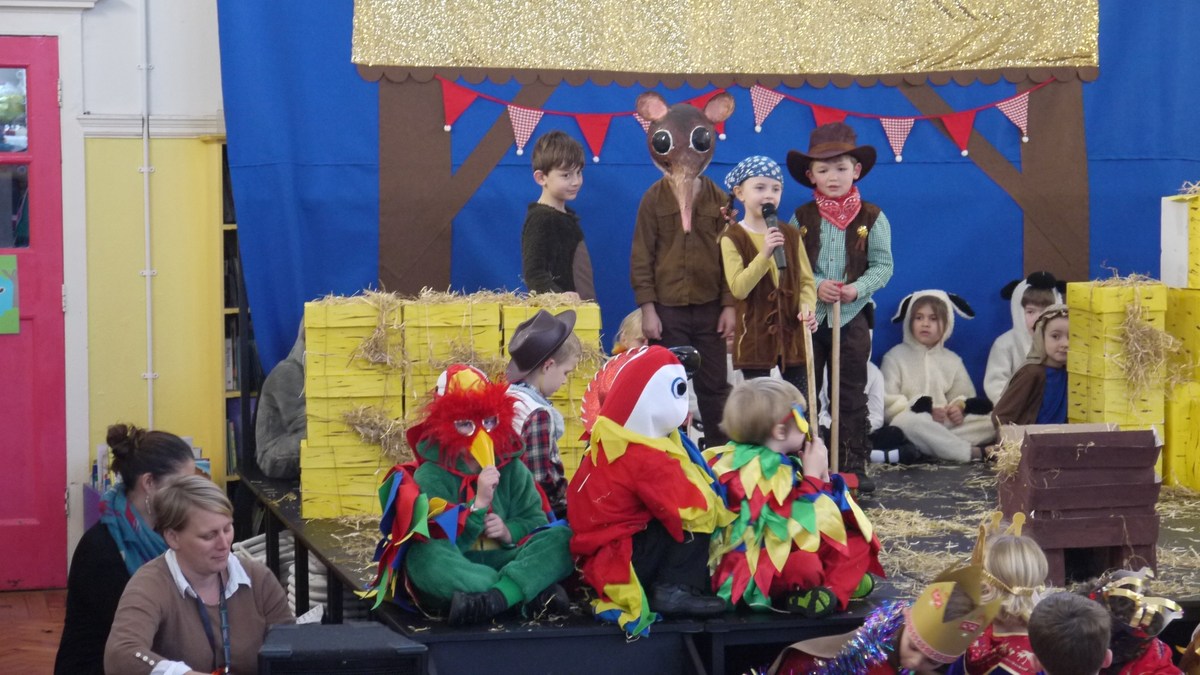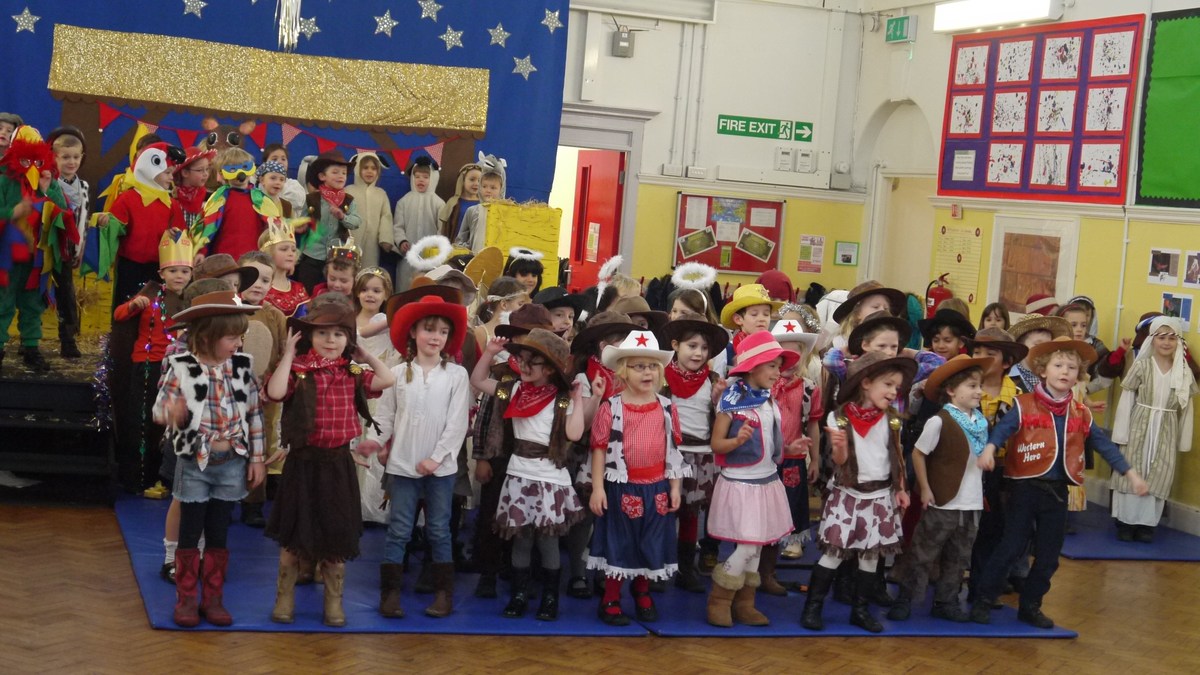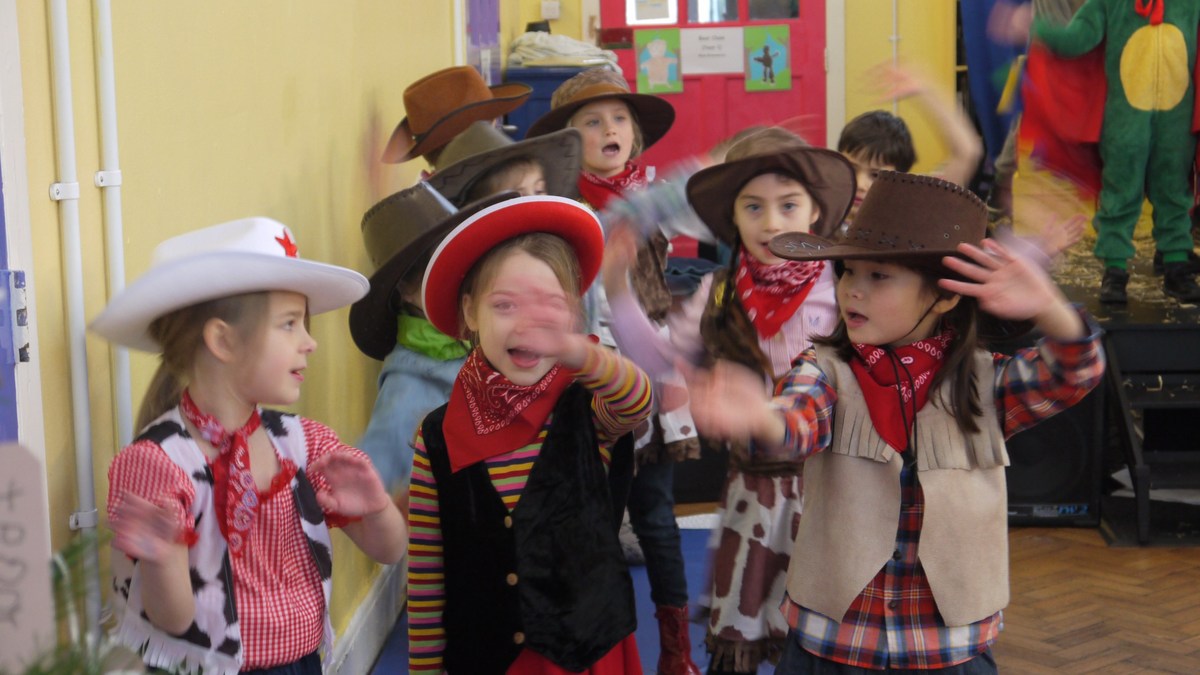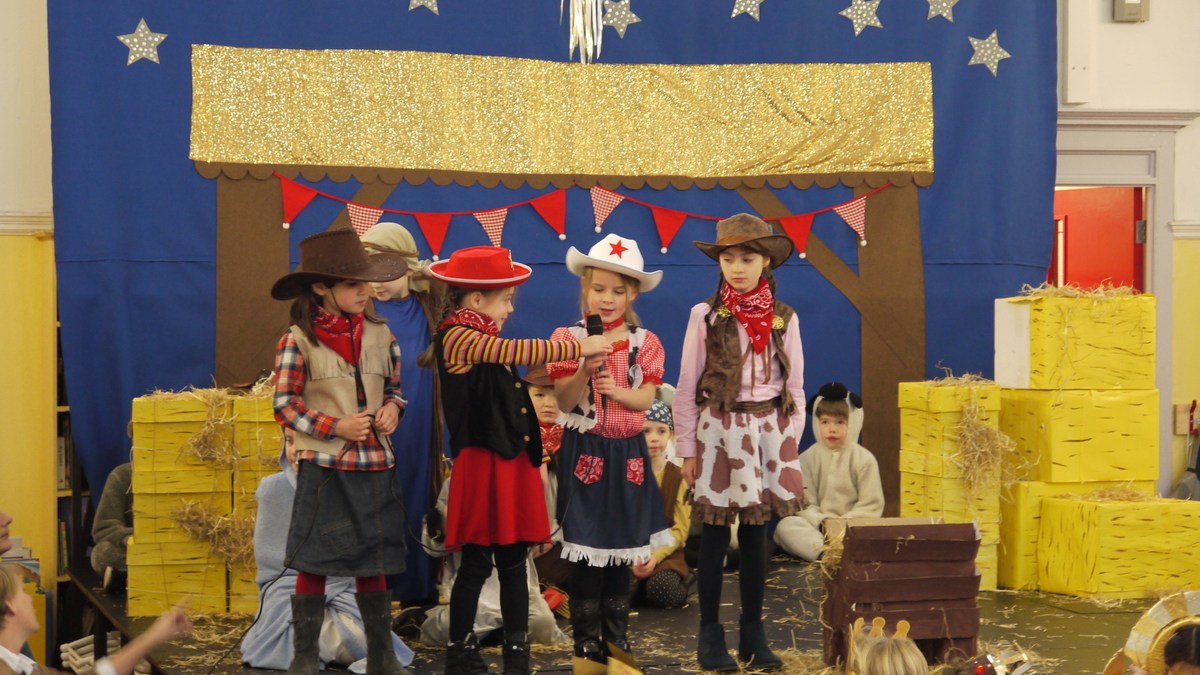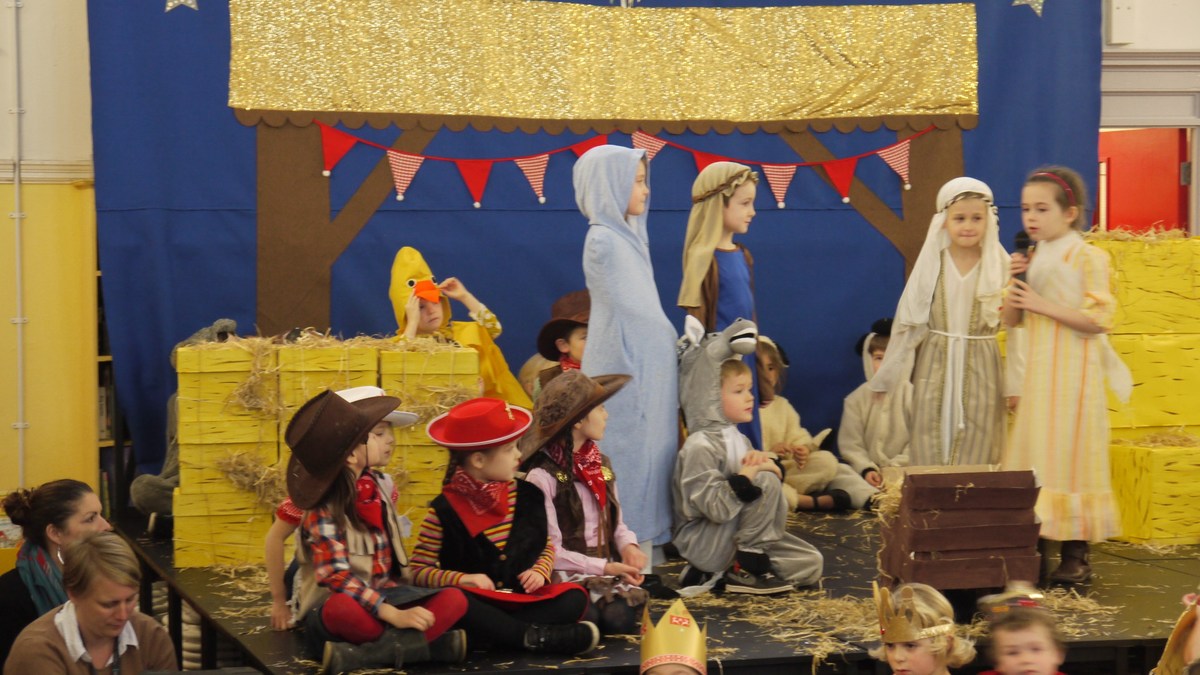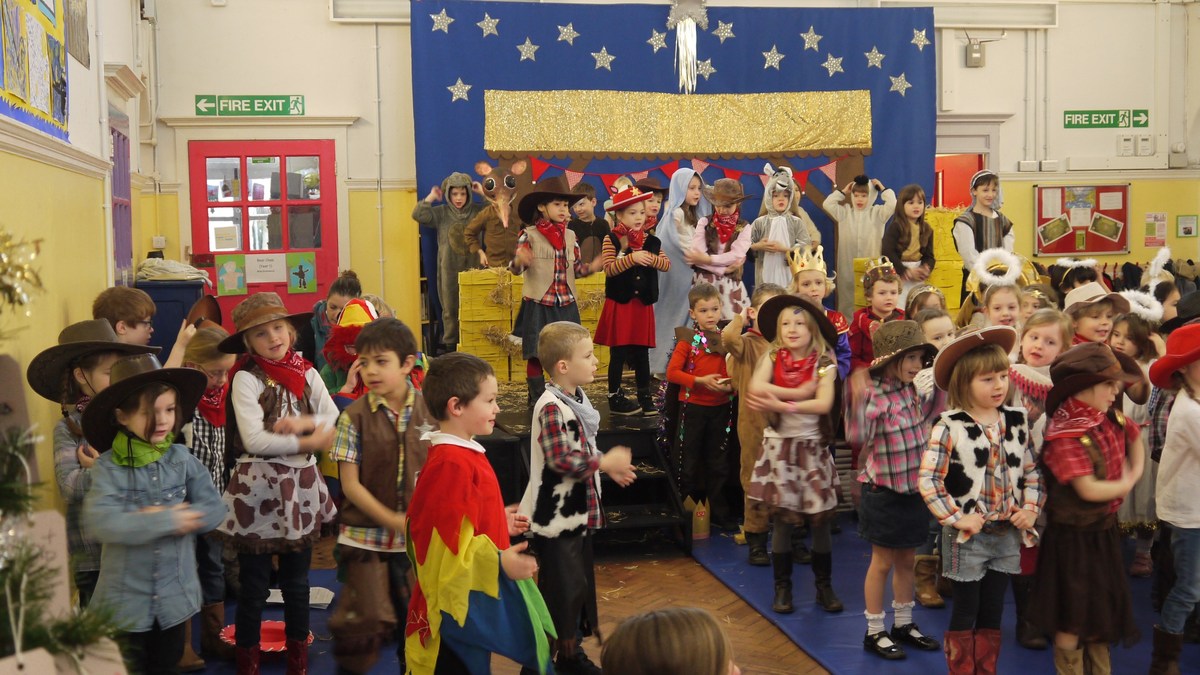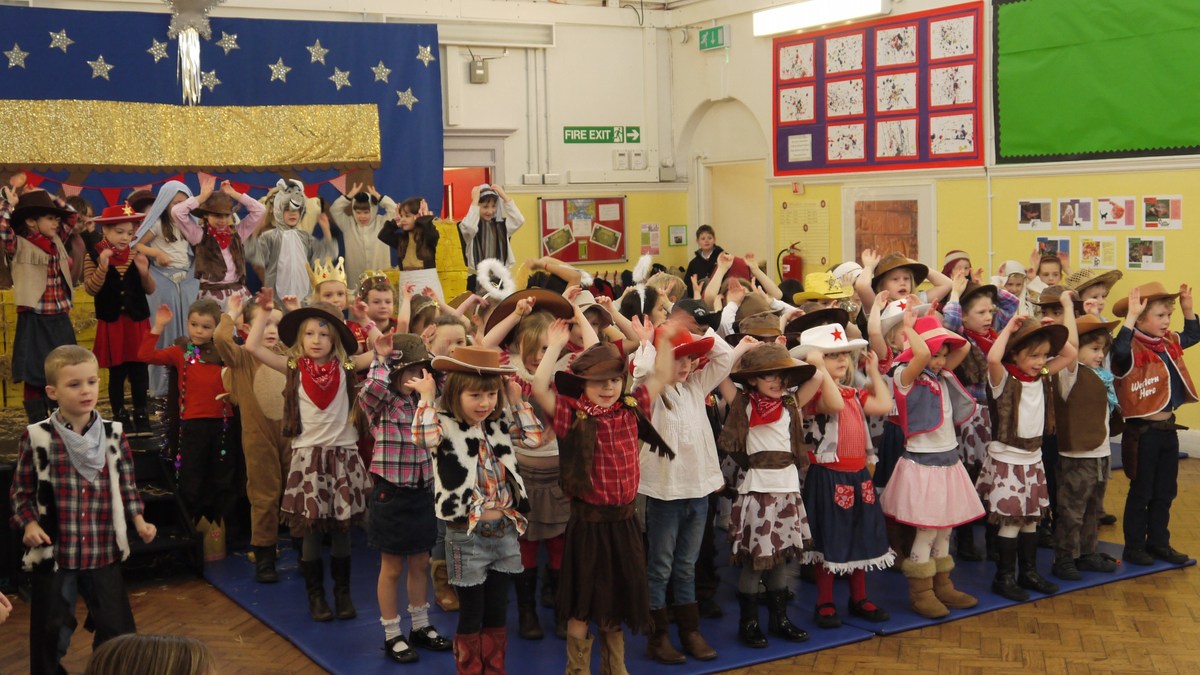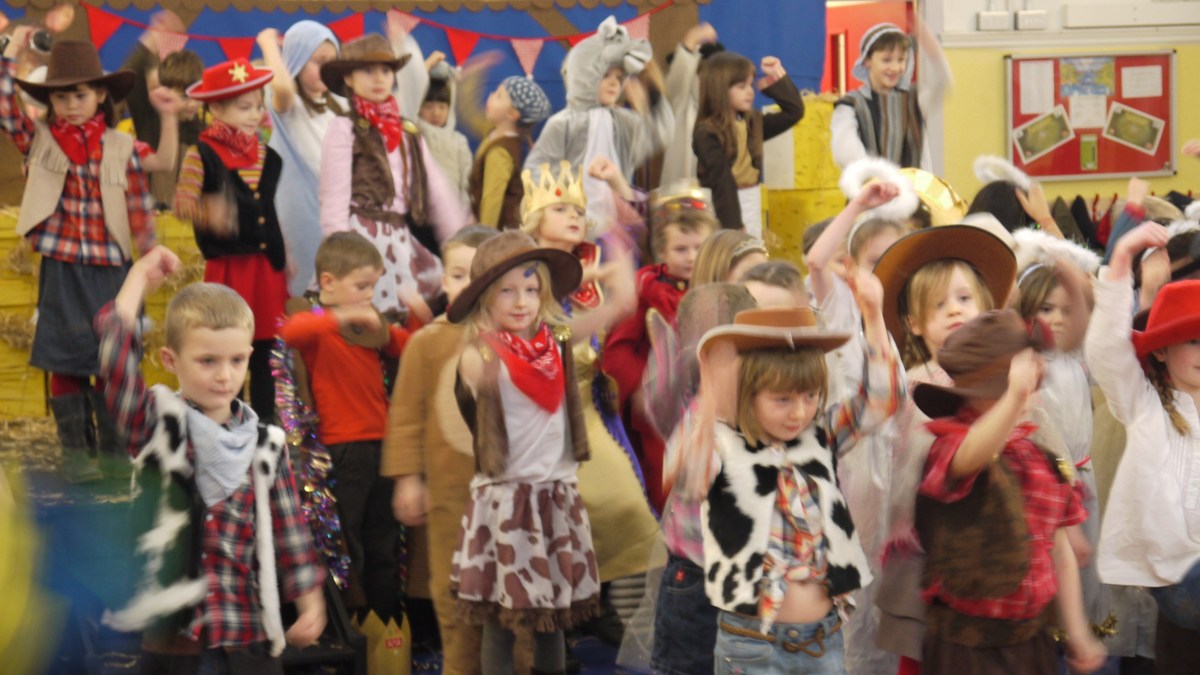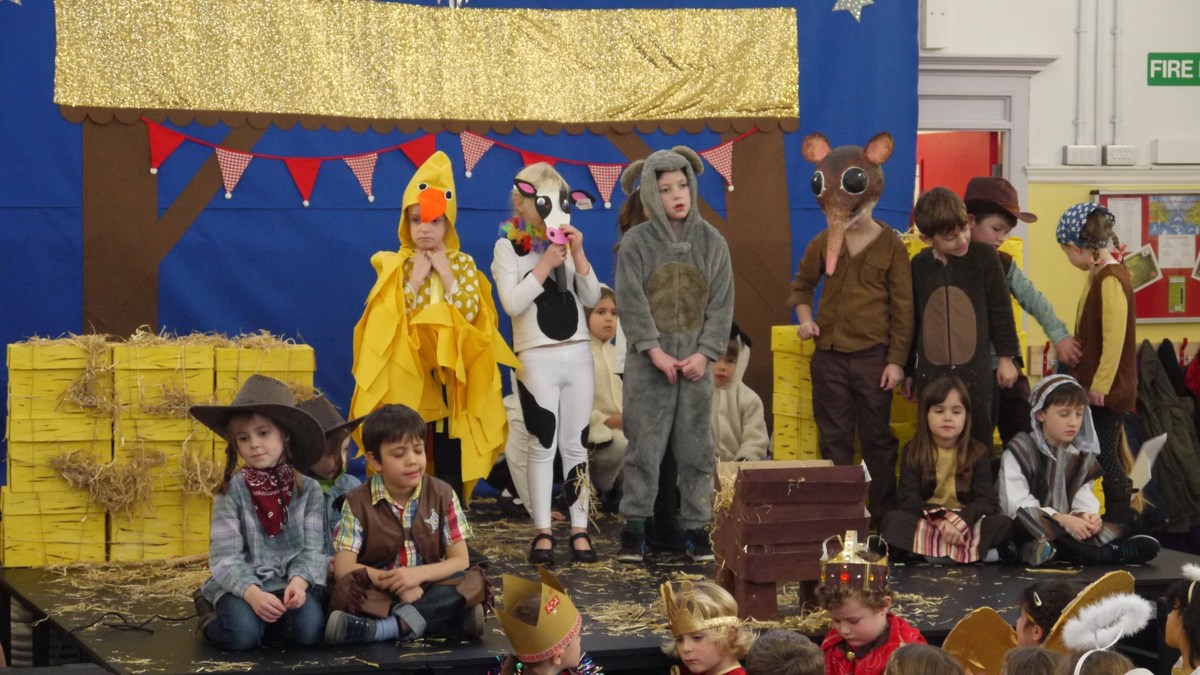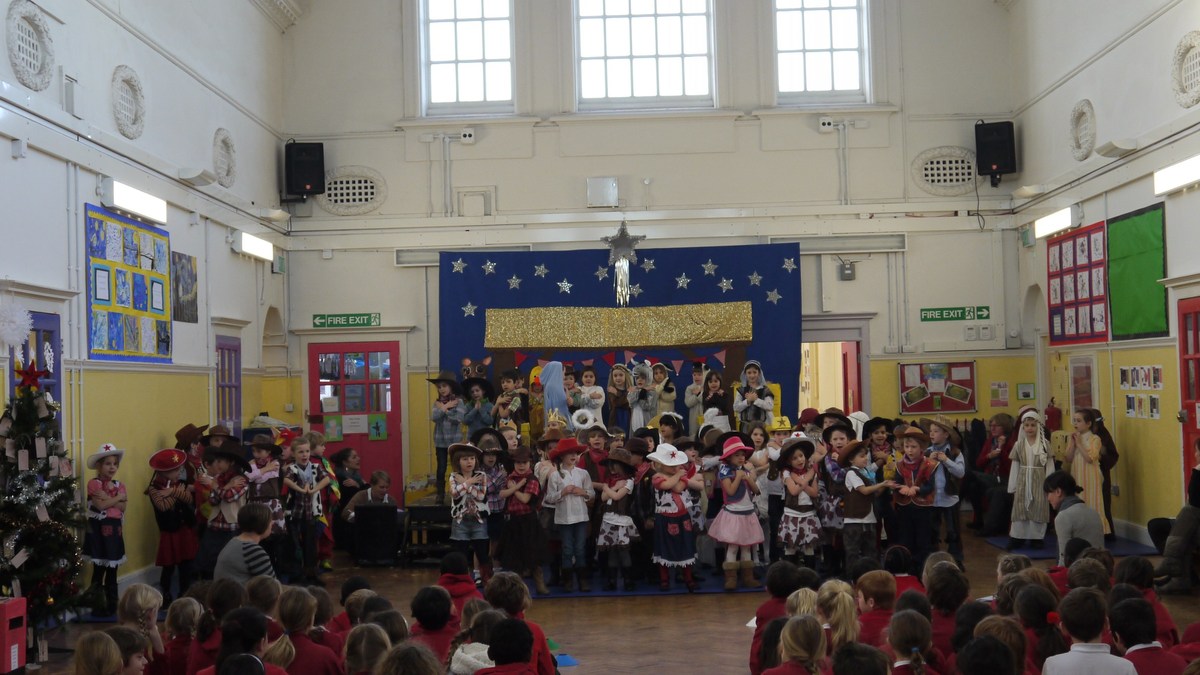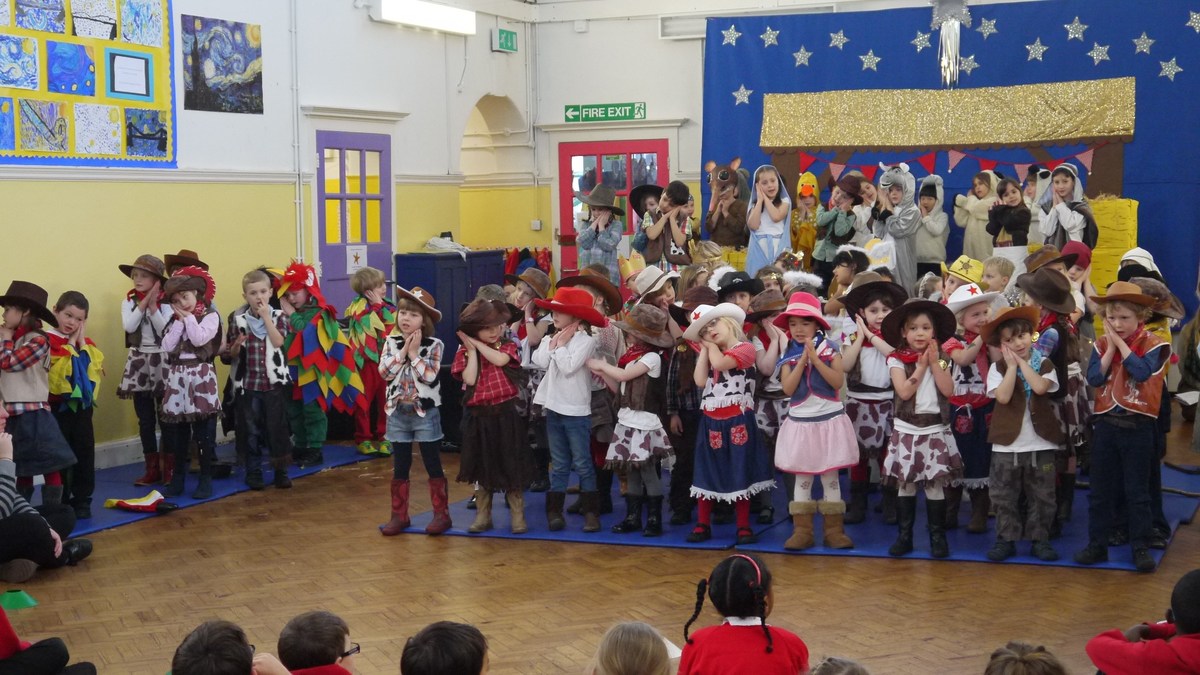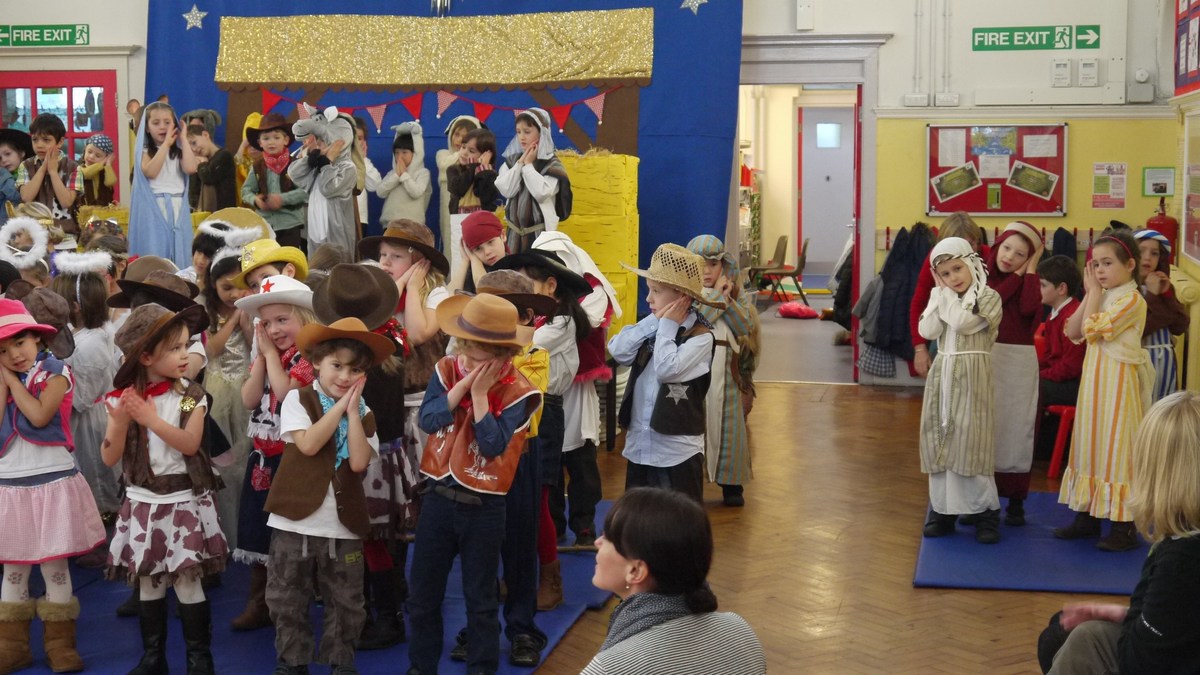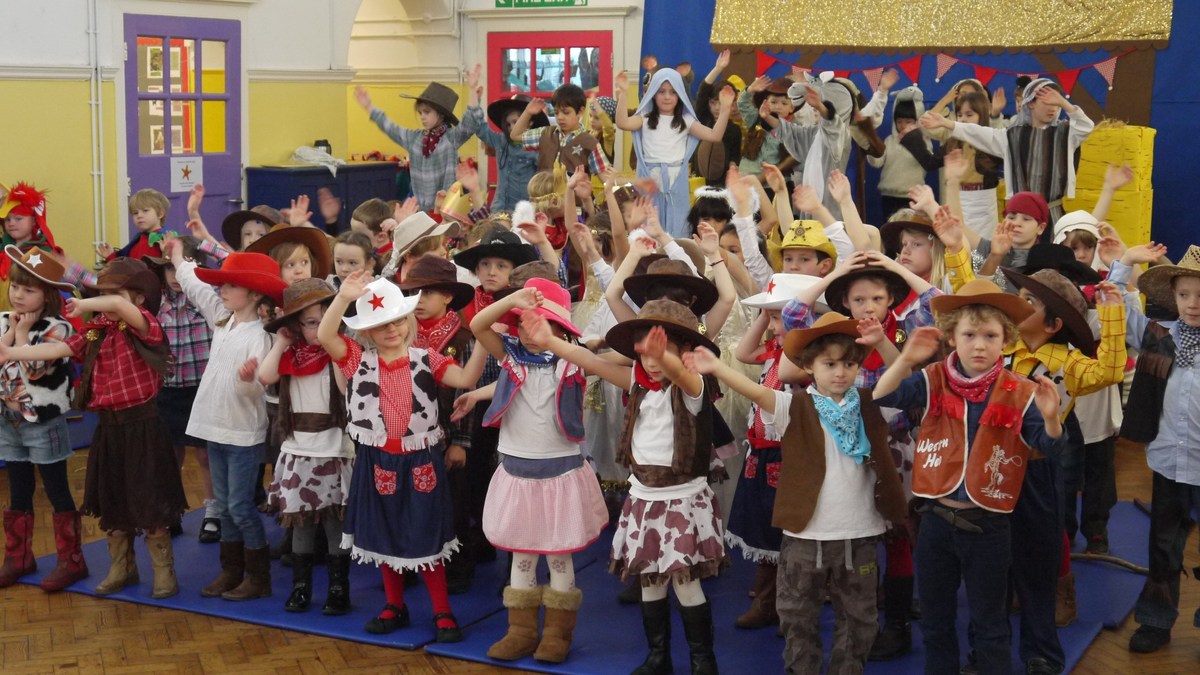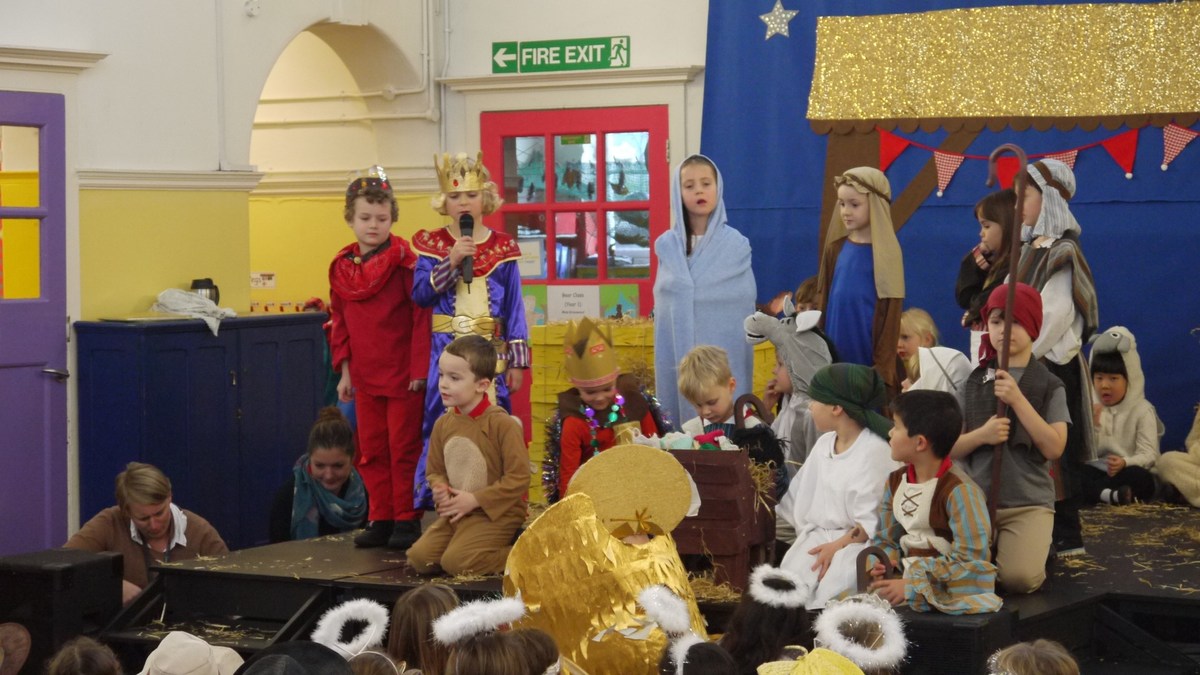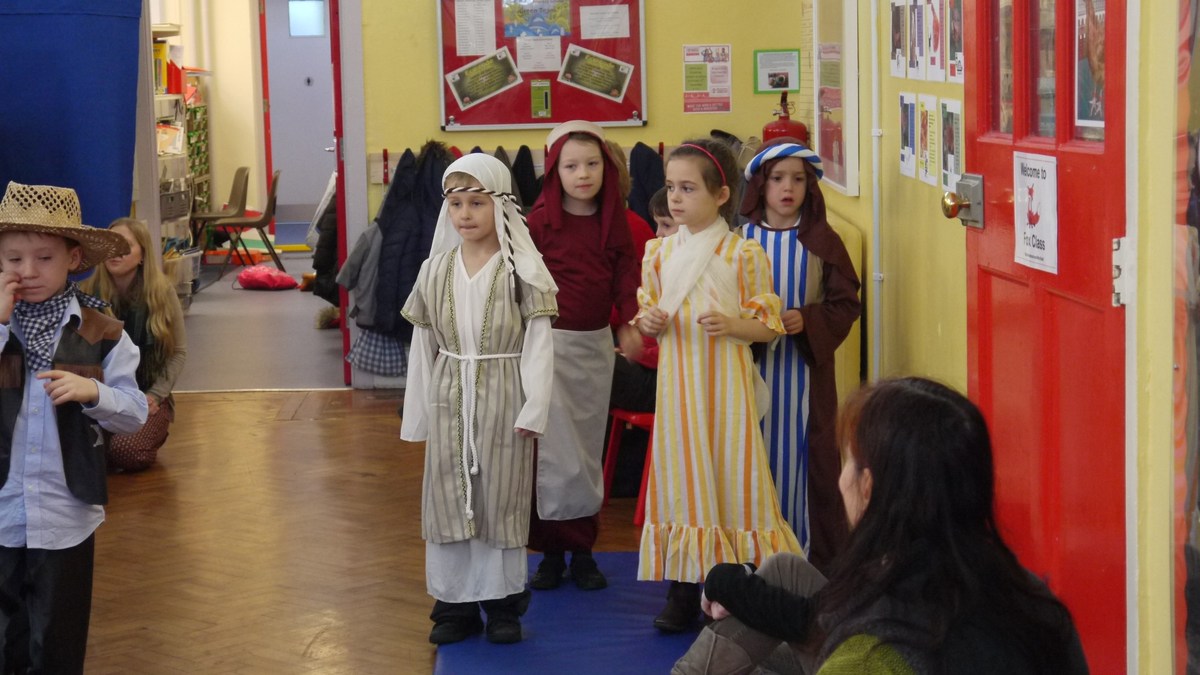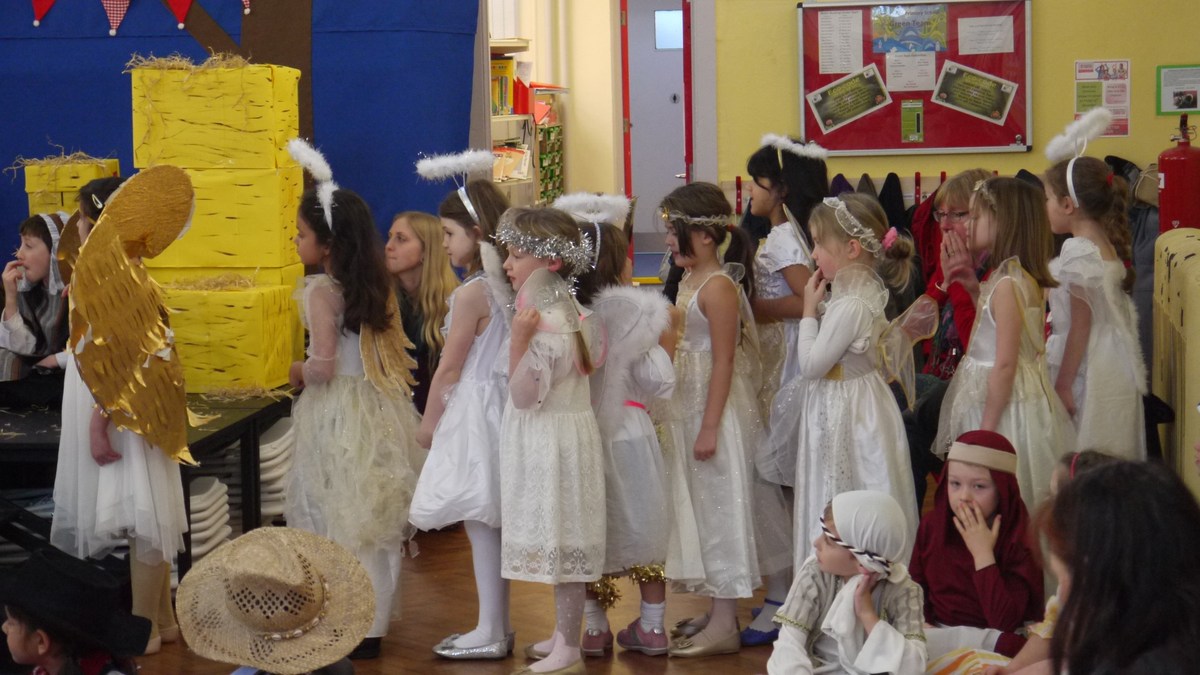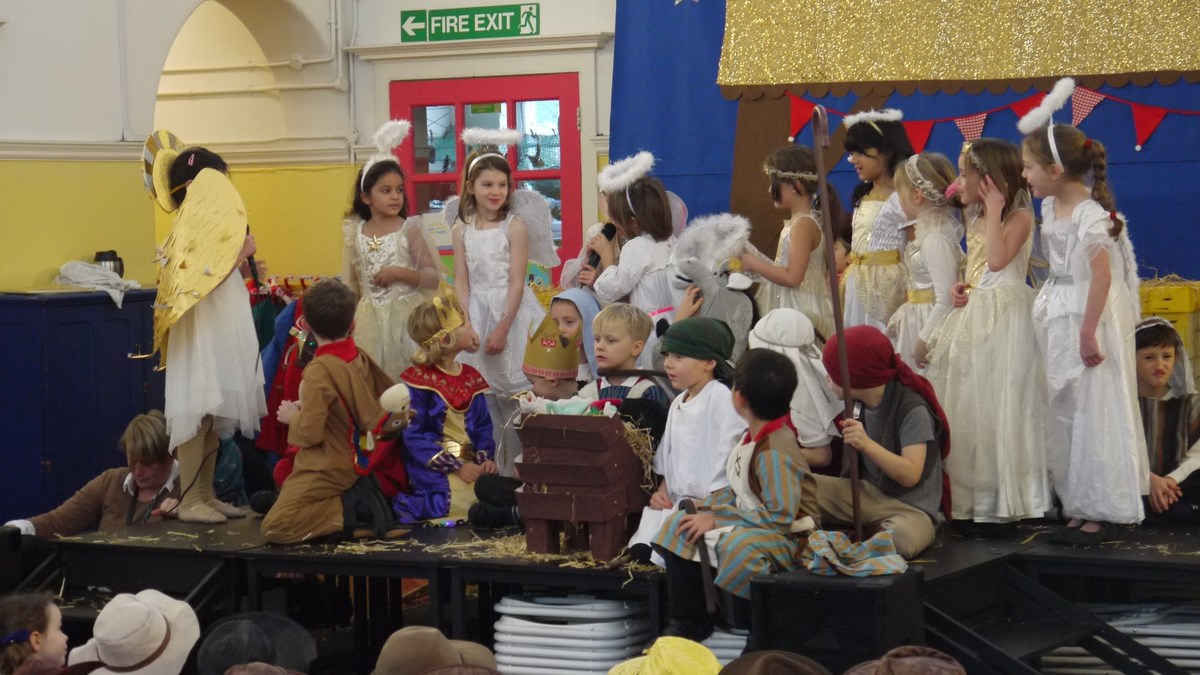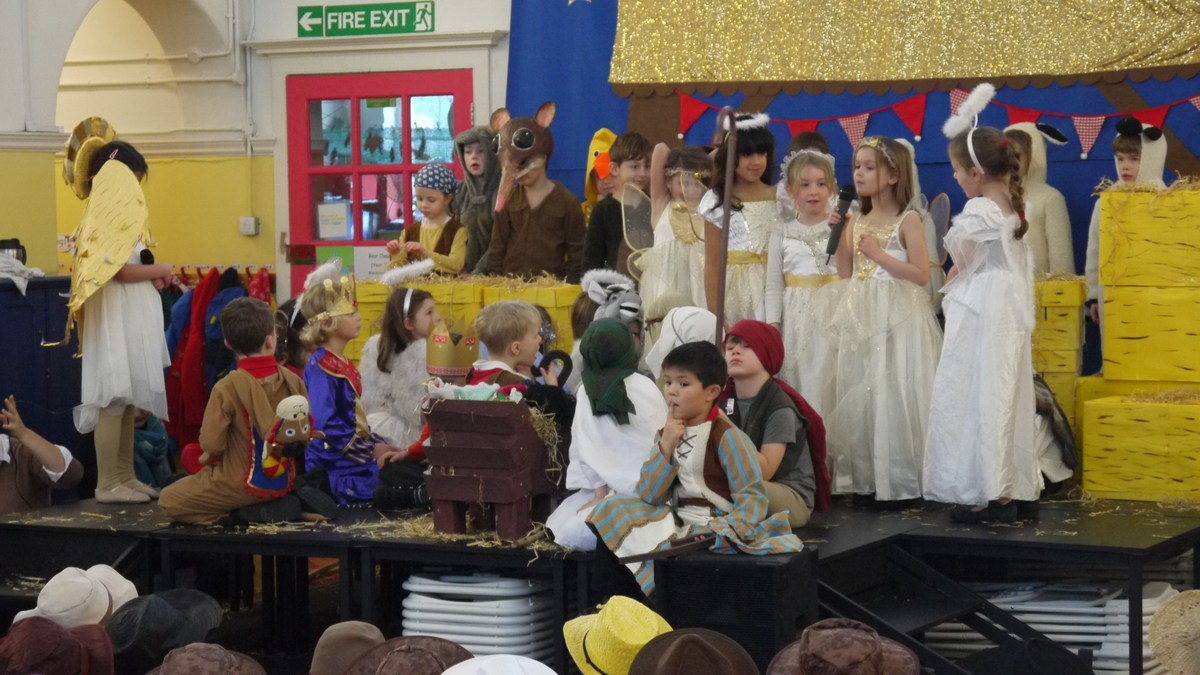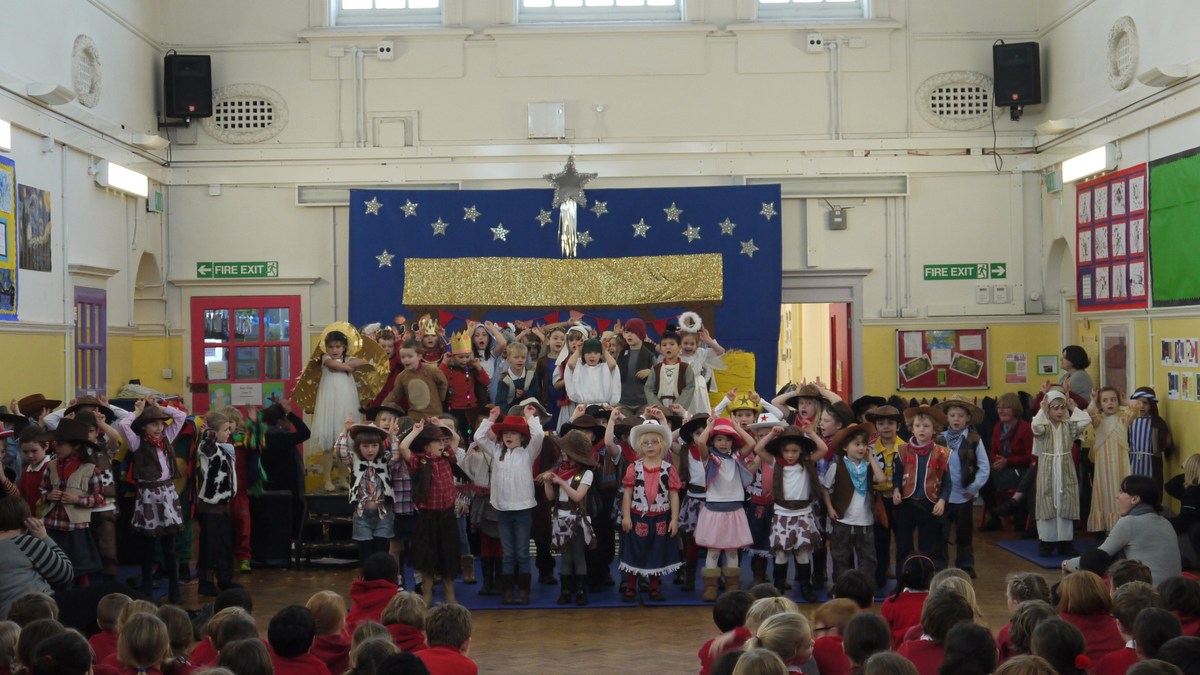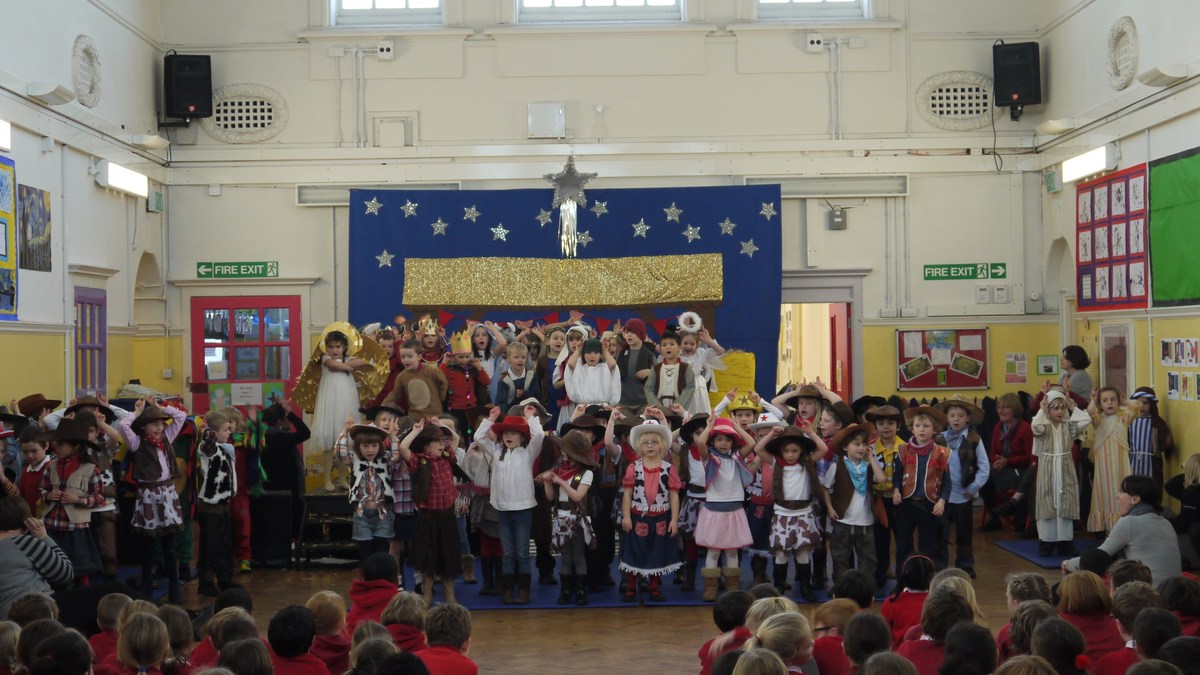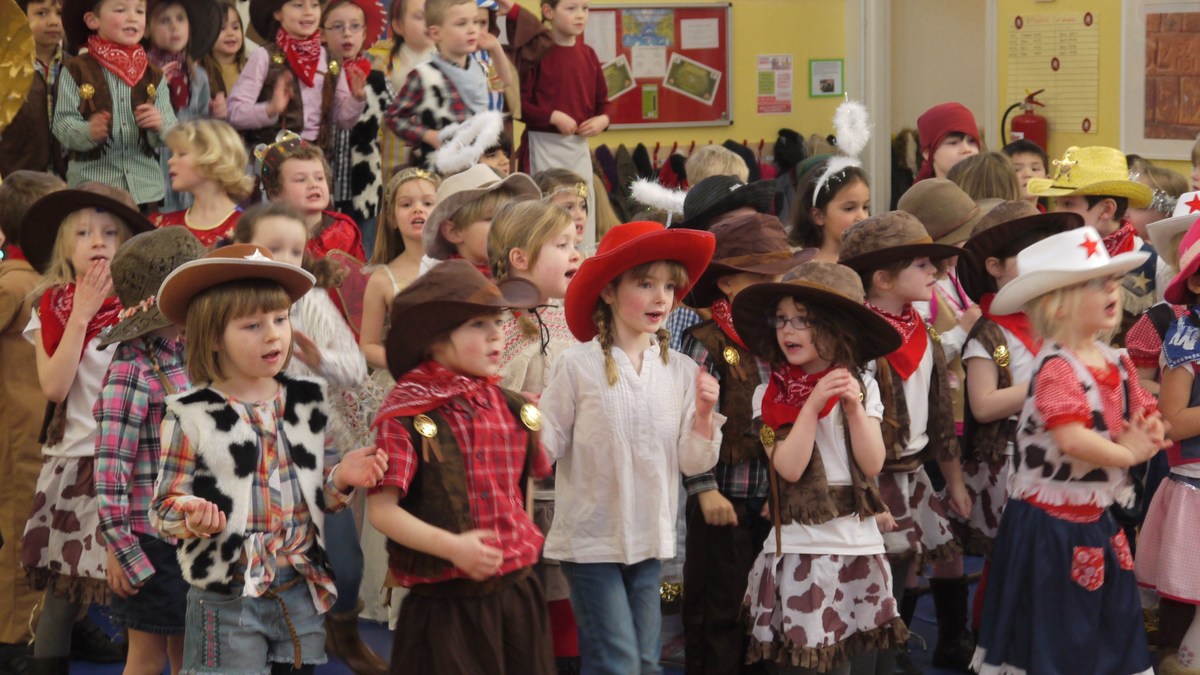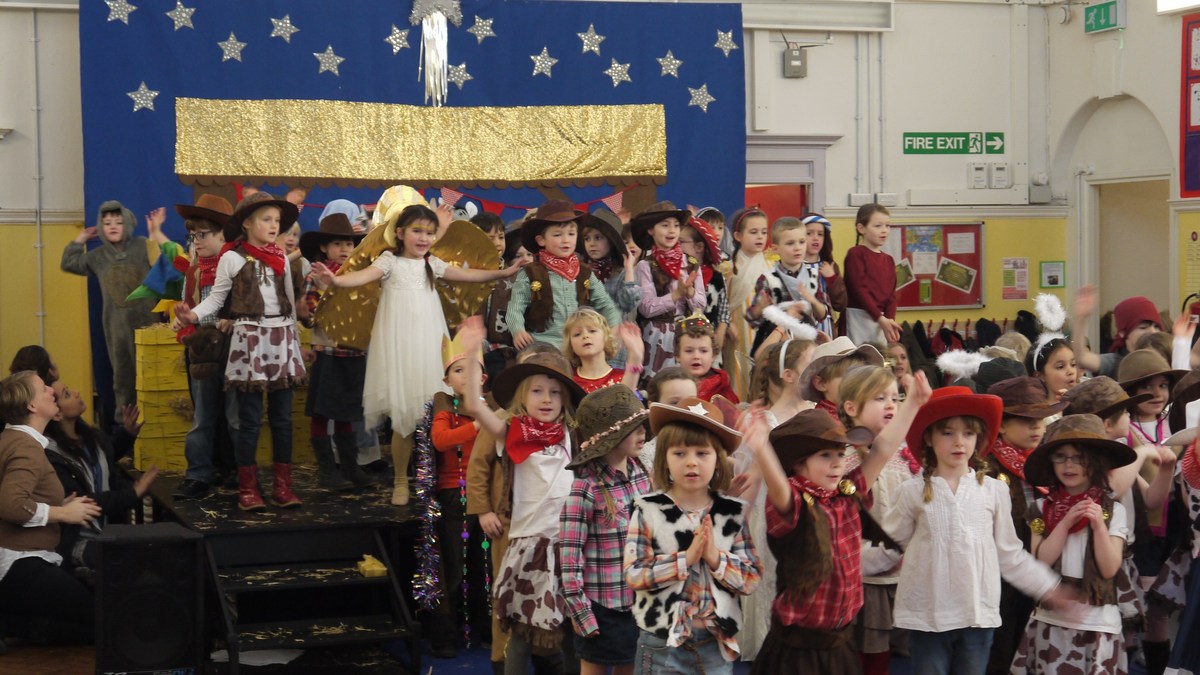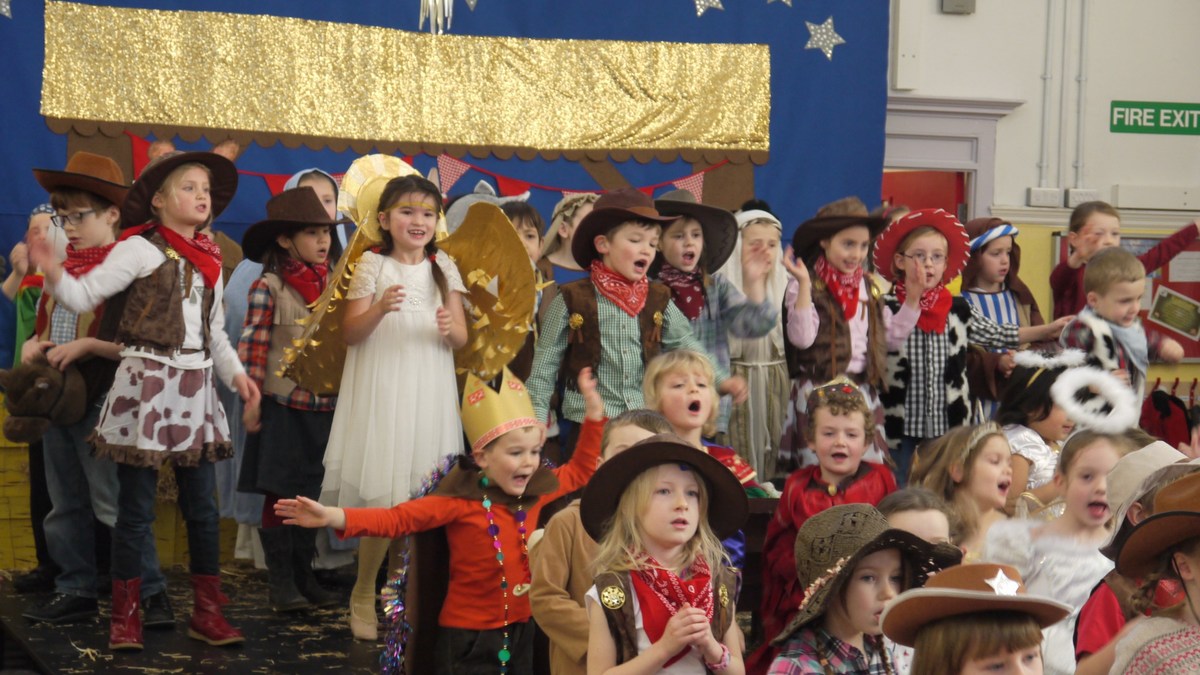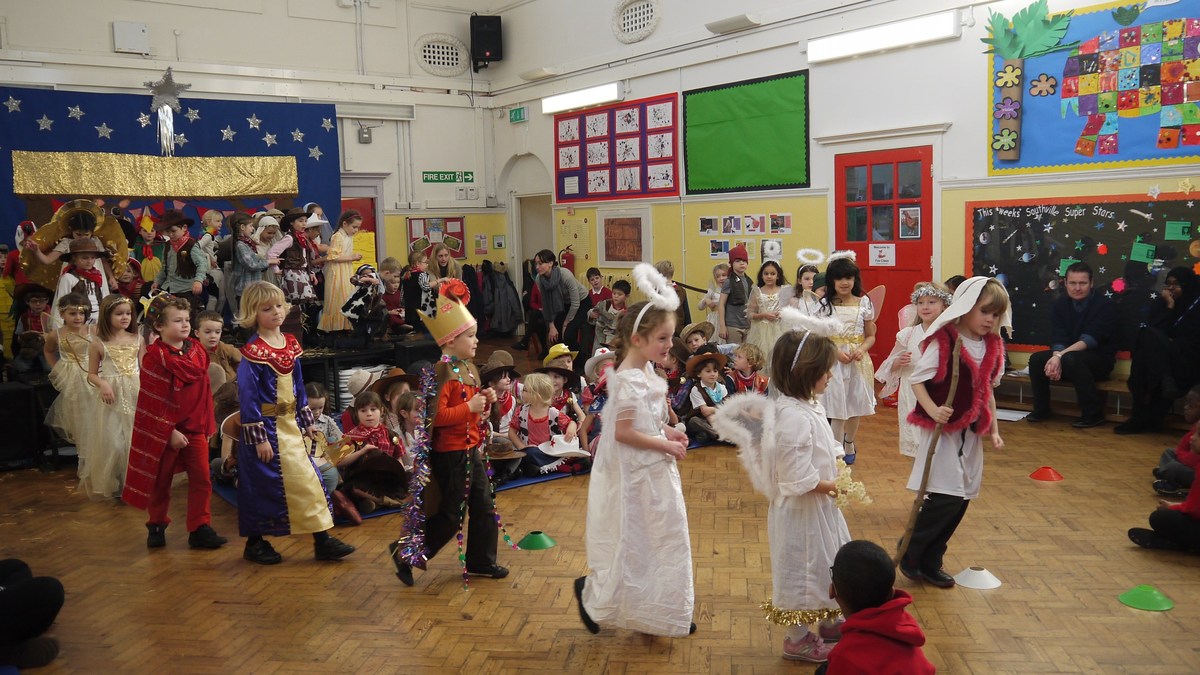 Our reception classes performed The Wriggly Nativity. Well done children!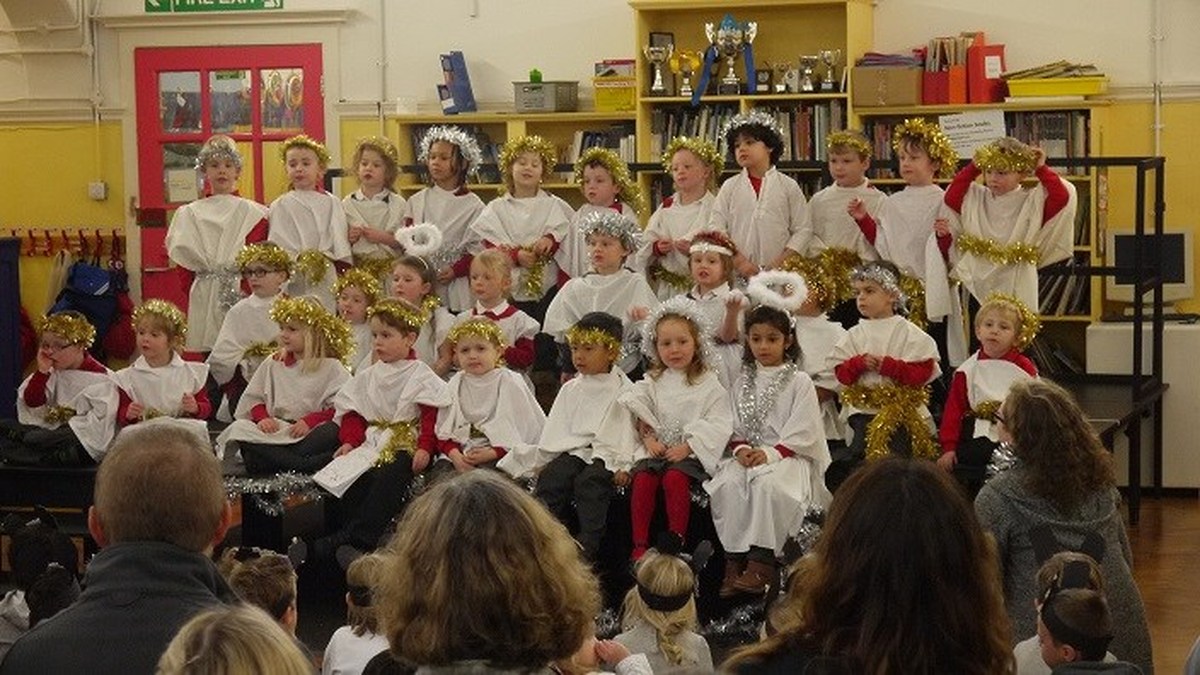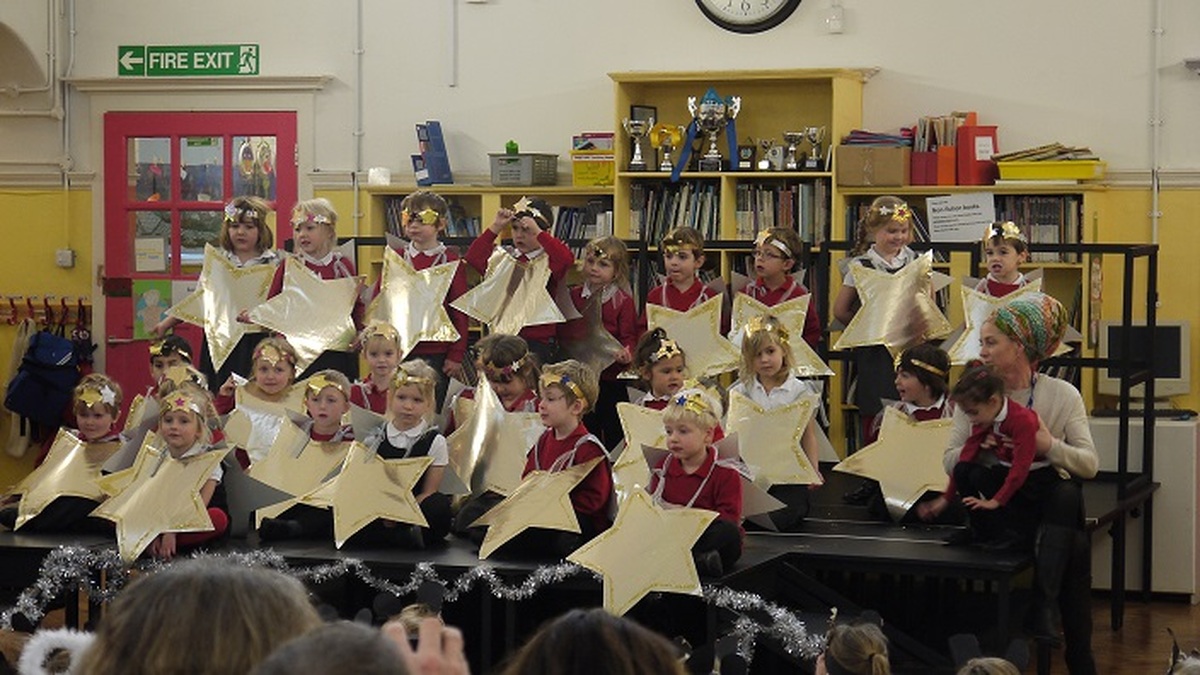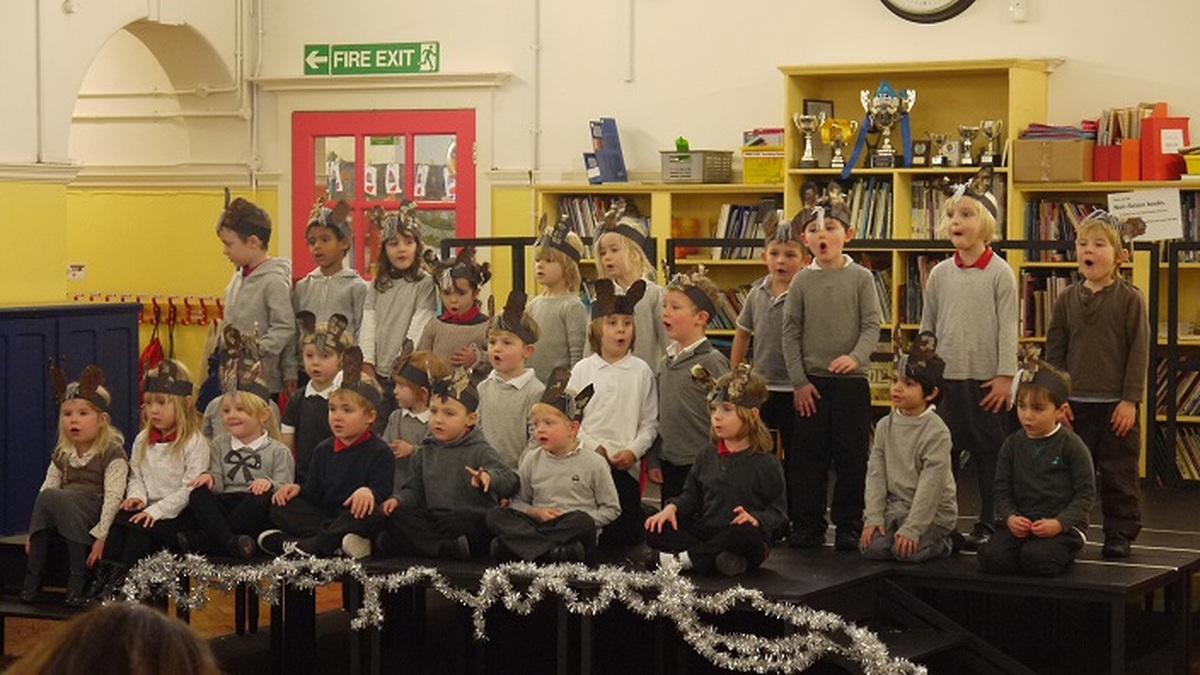 Key Stage 2 Carol Service at St Paul's Church. A super evening - thank you!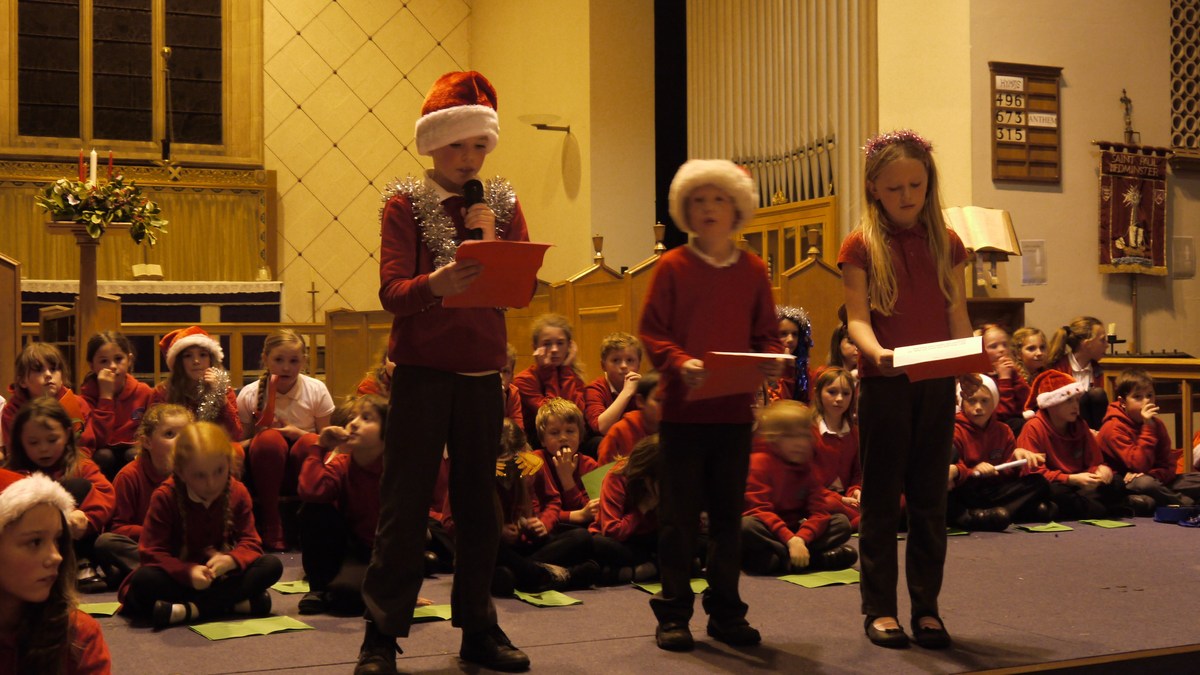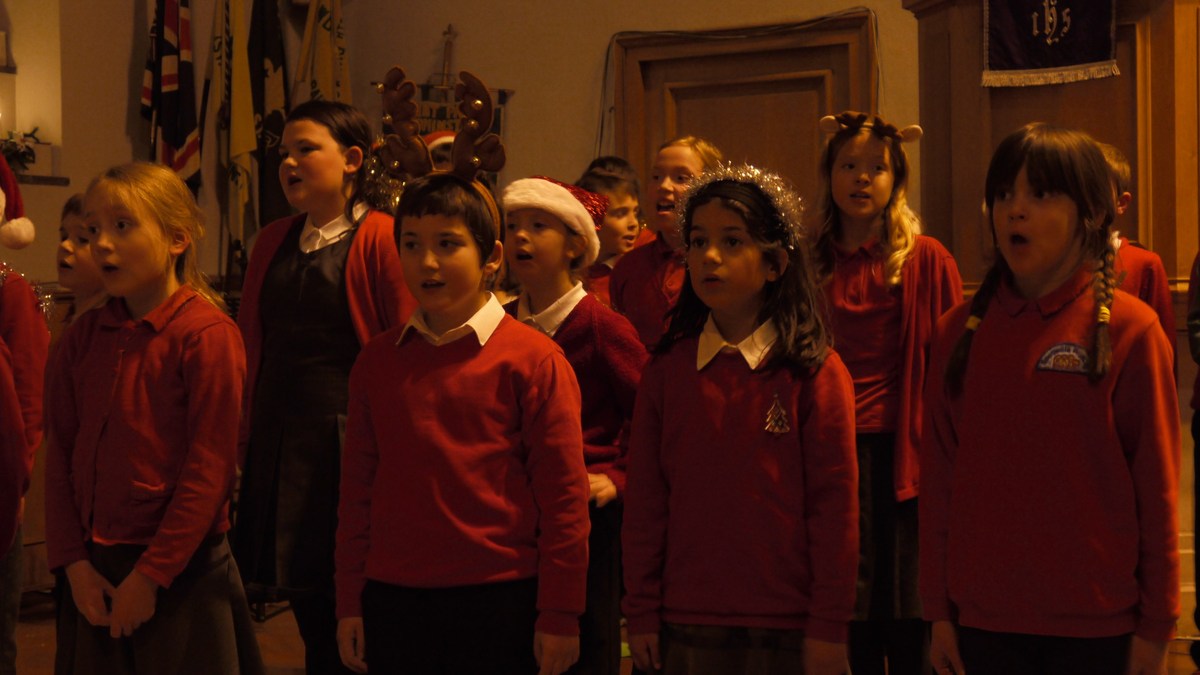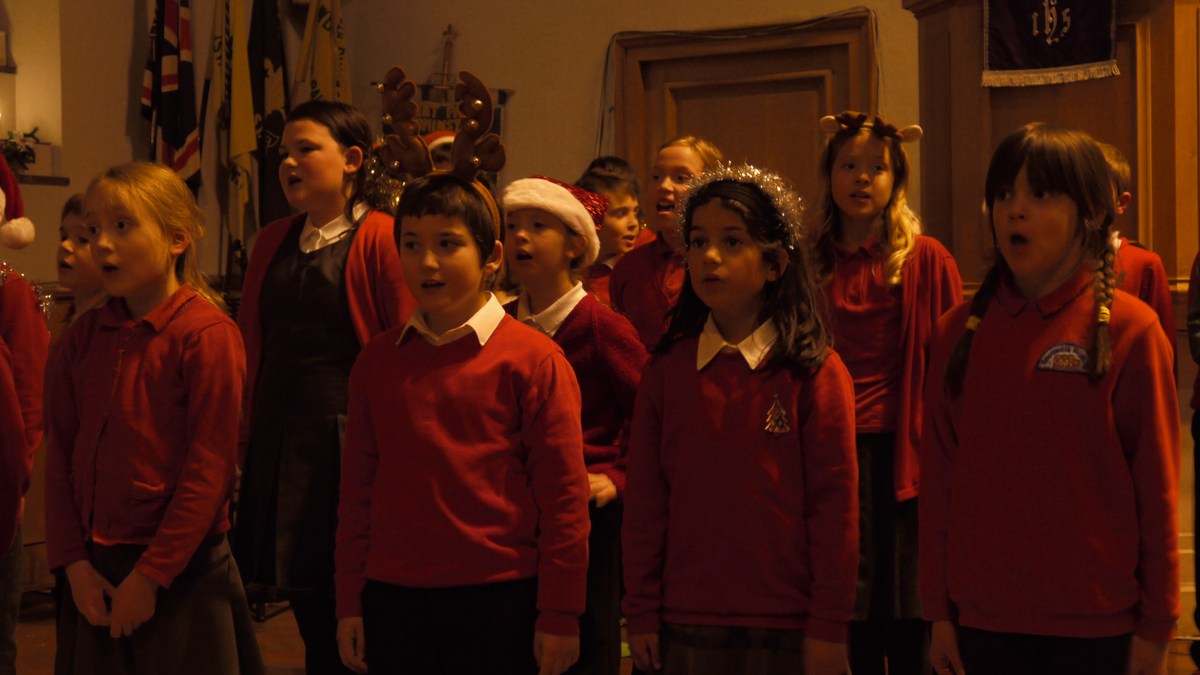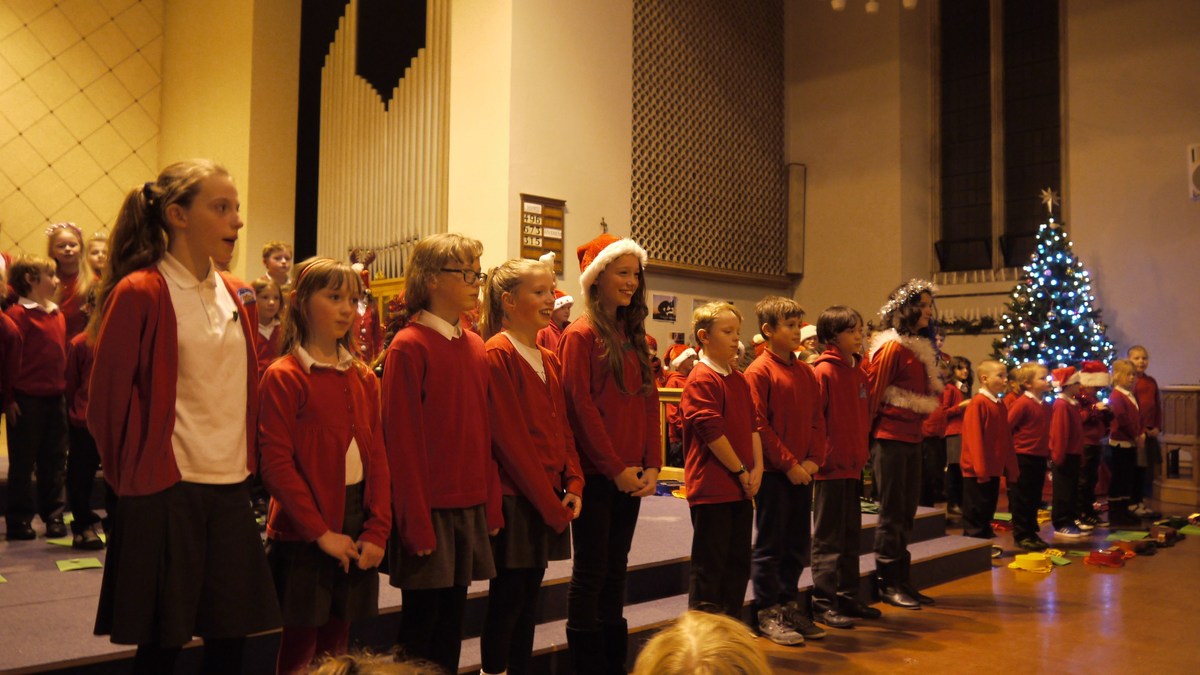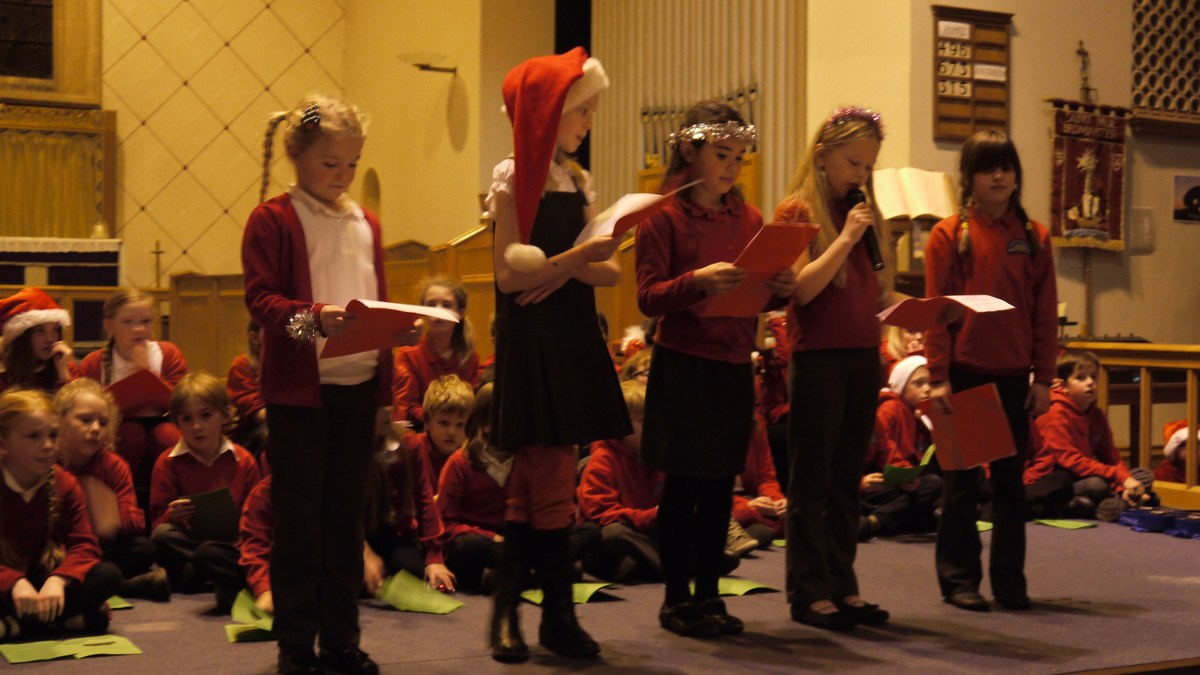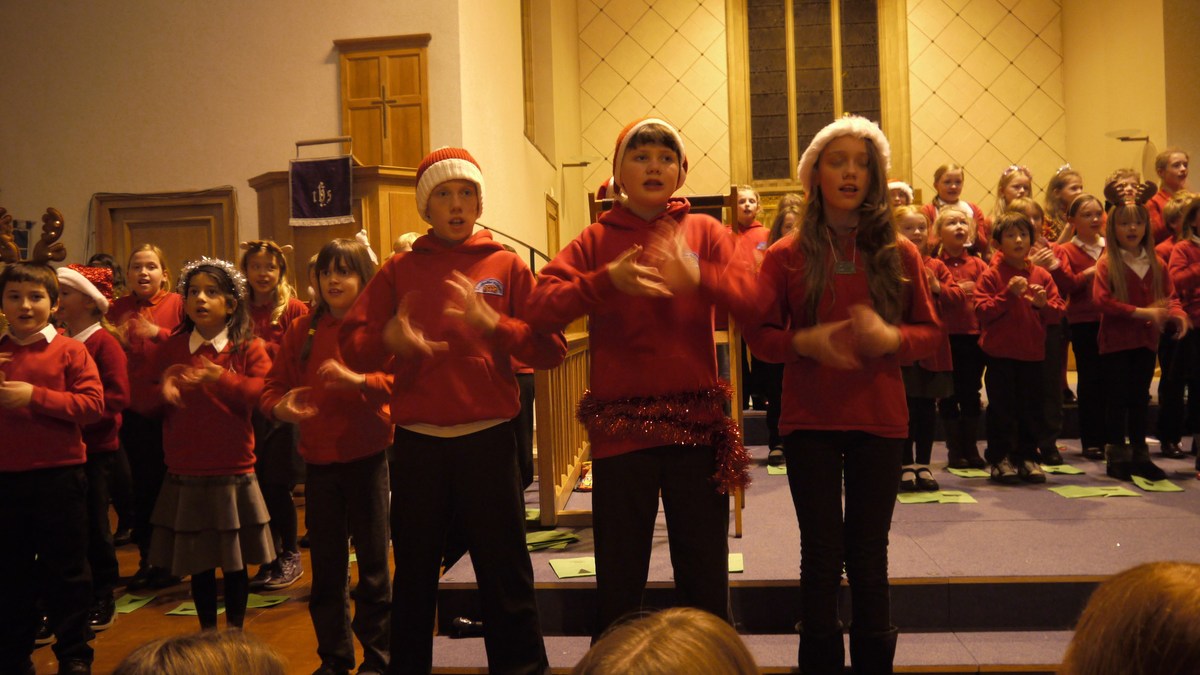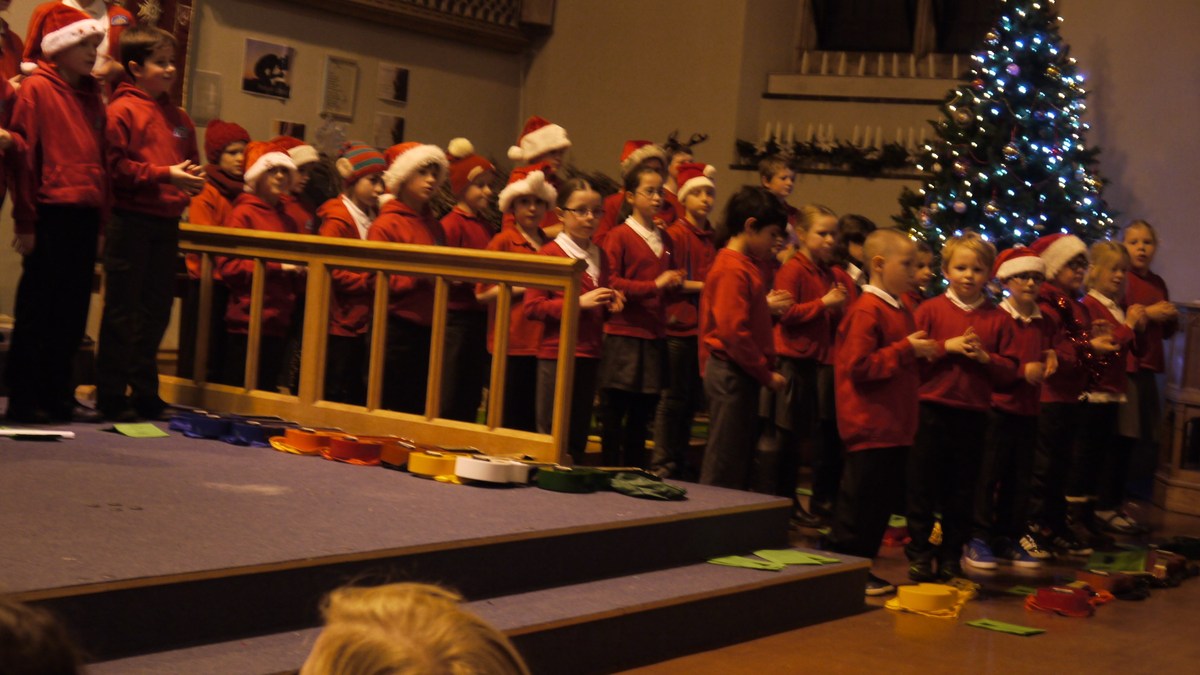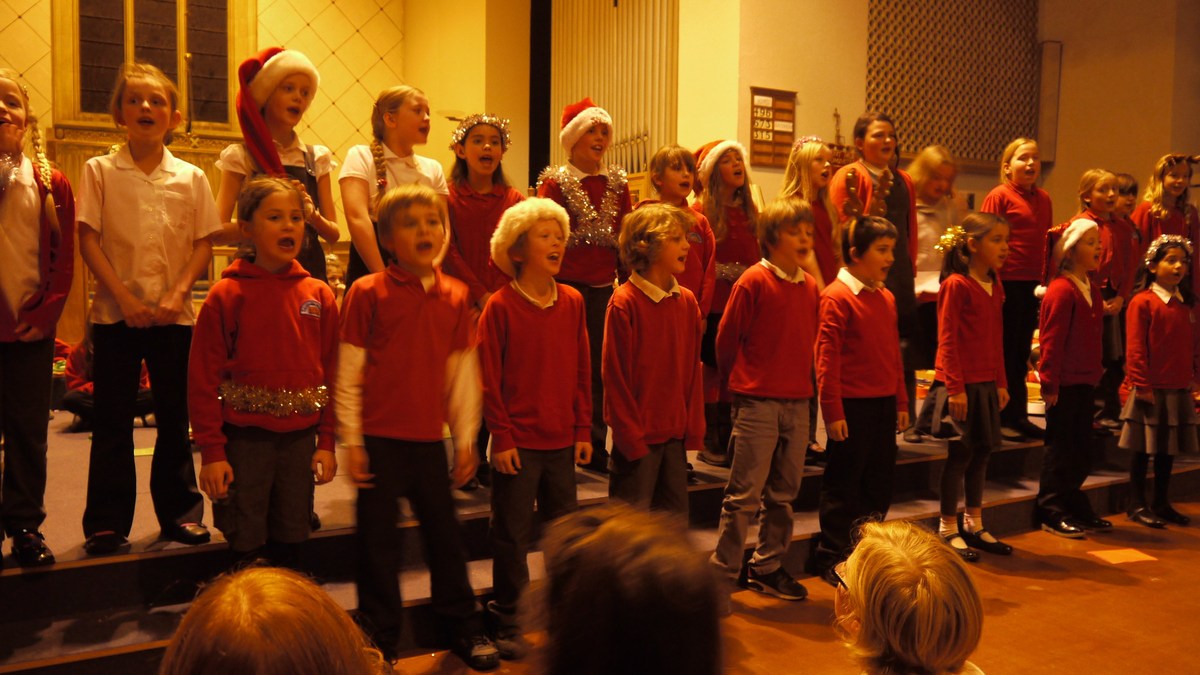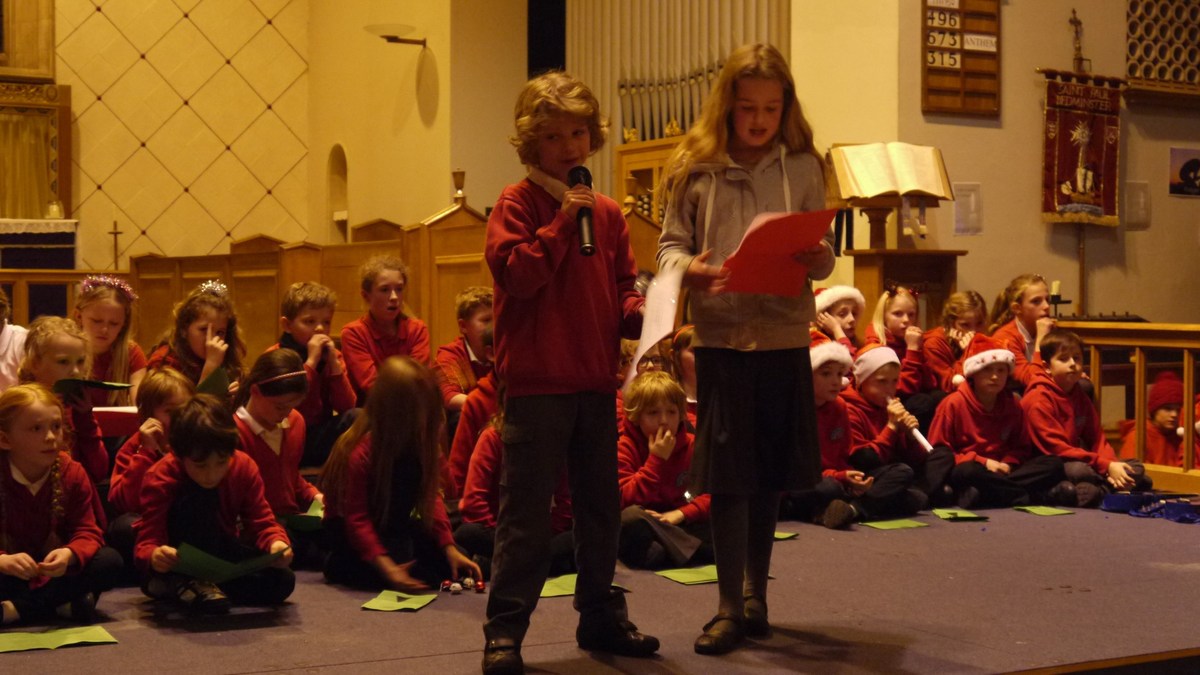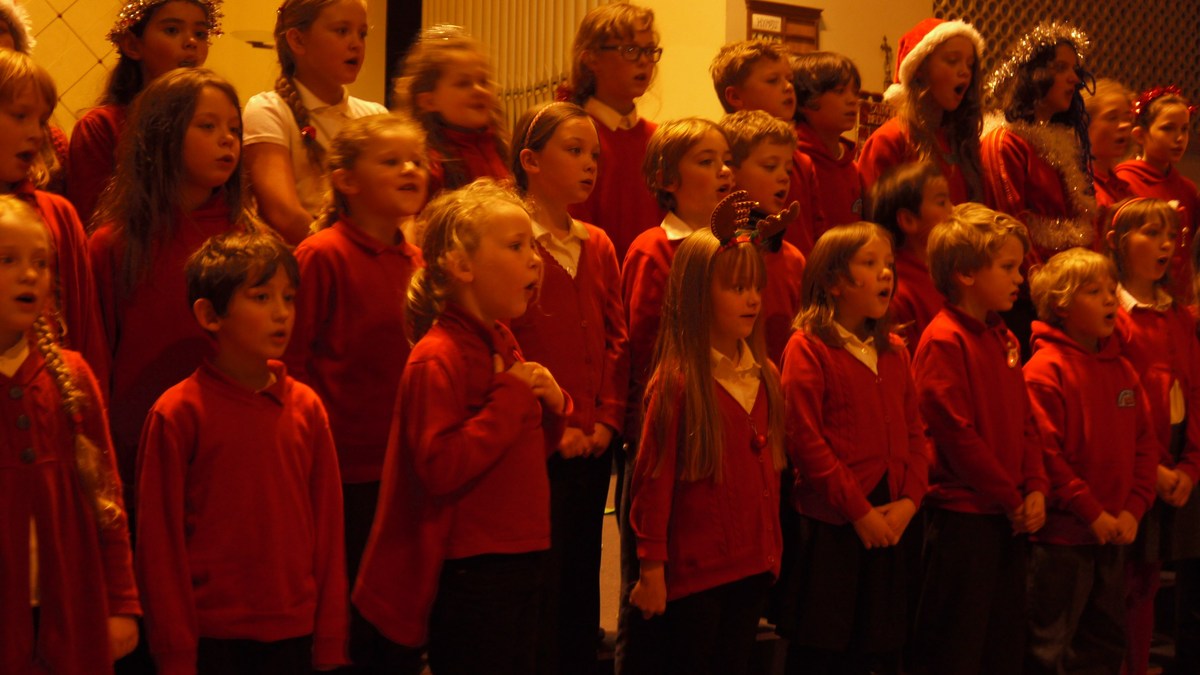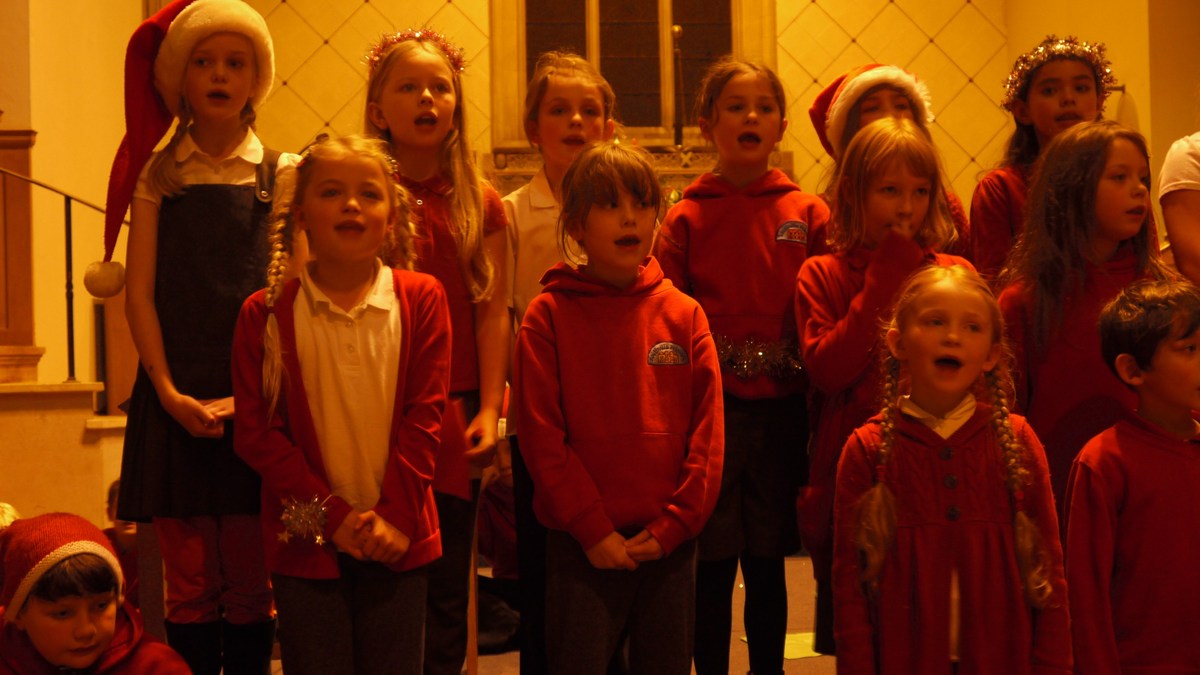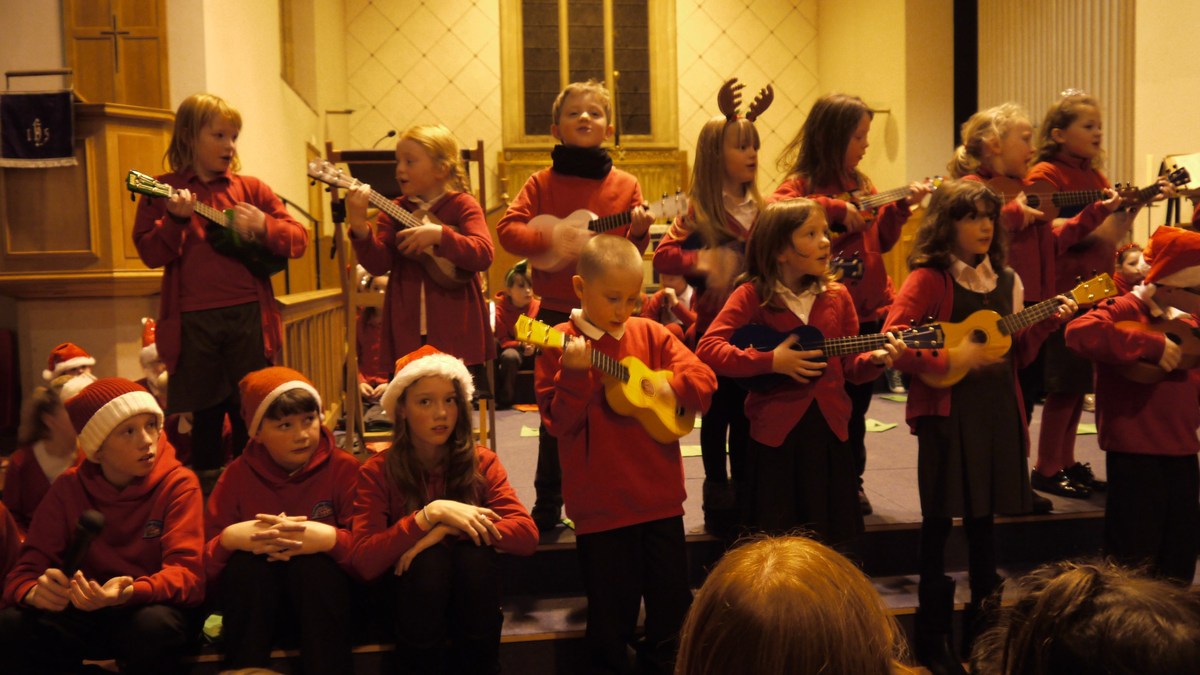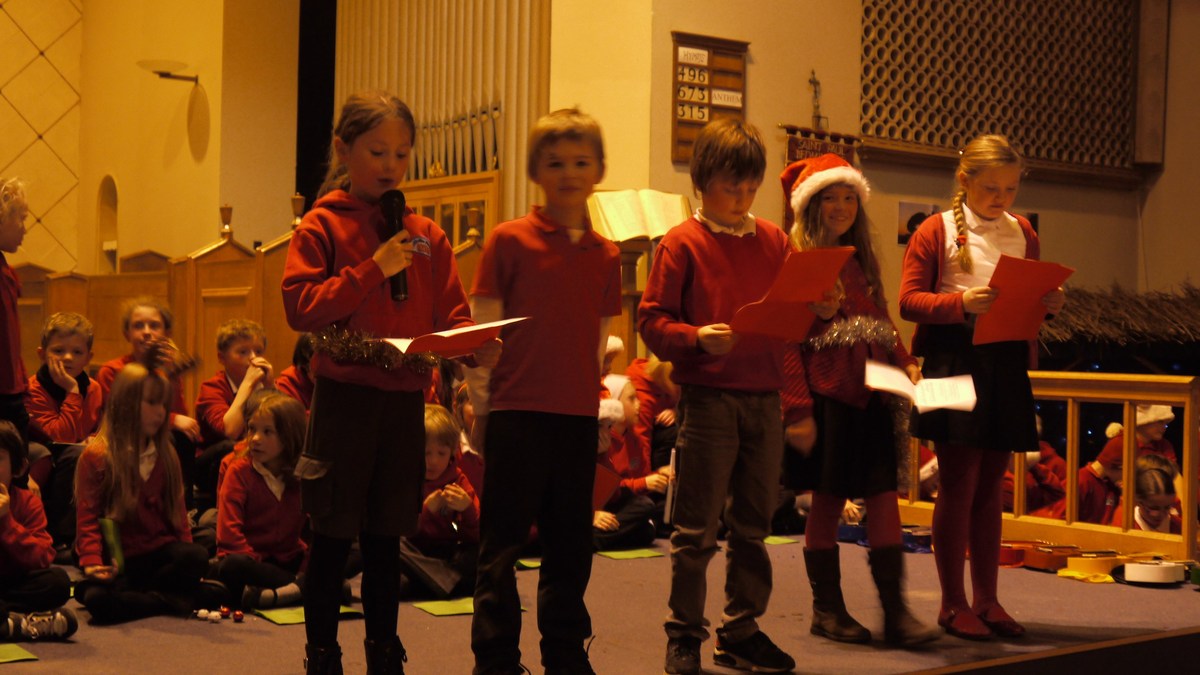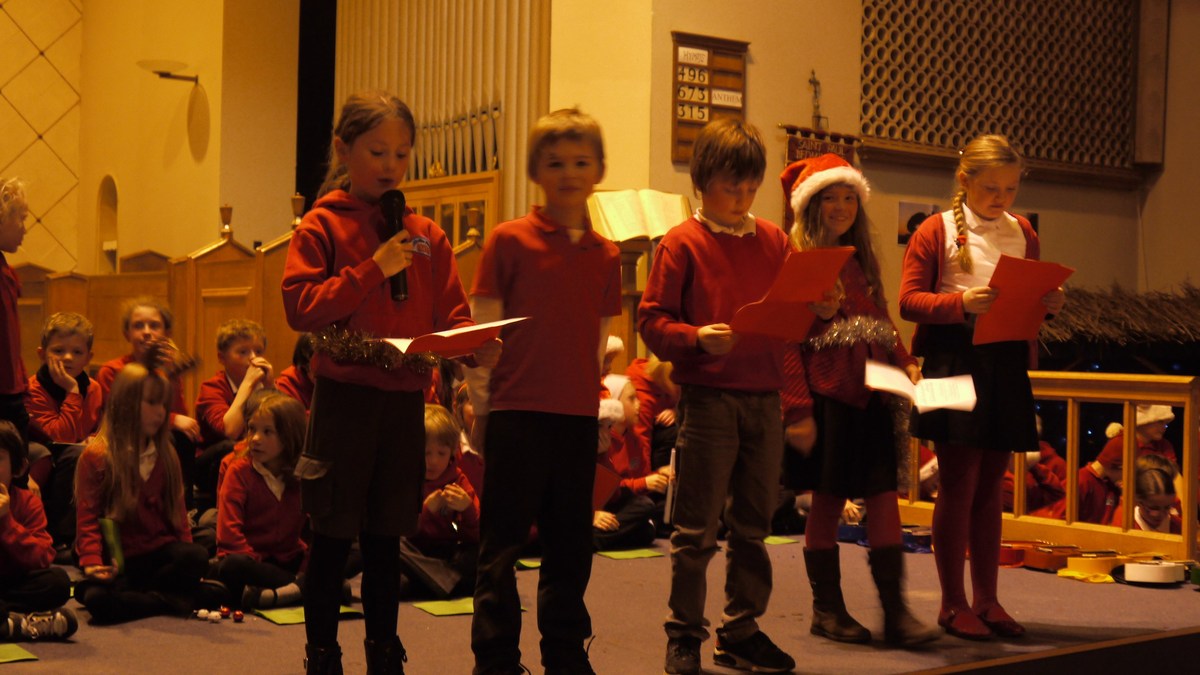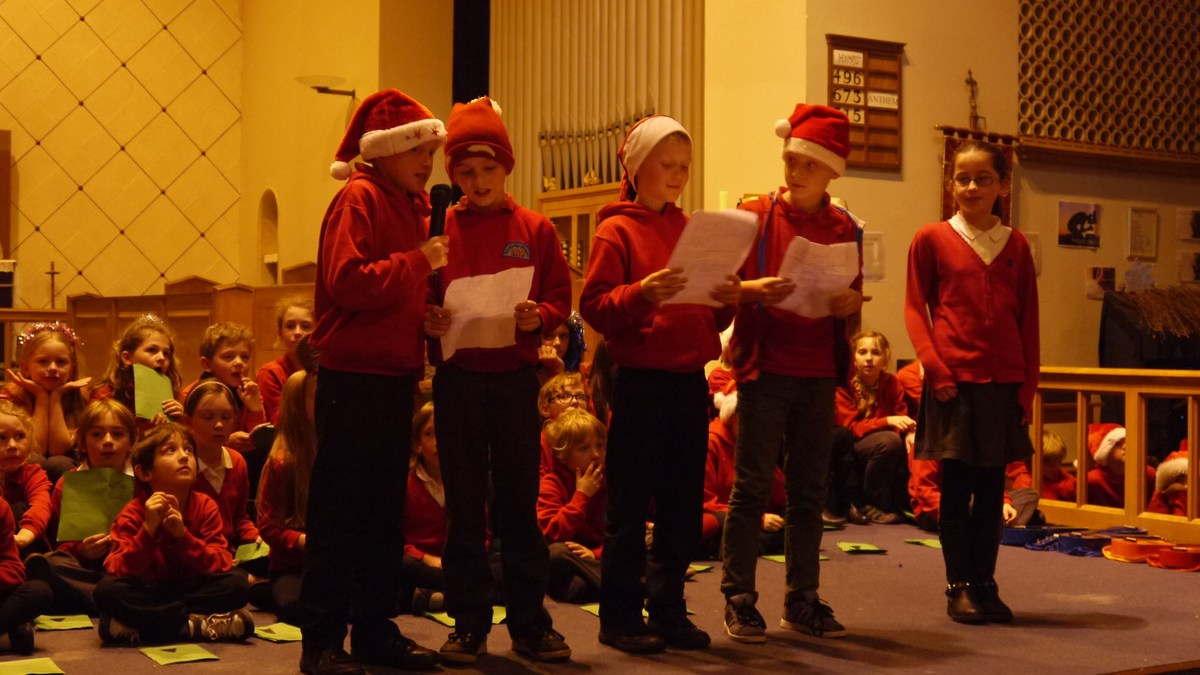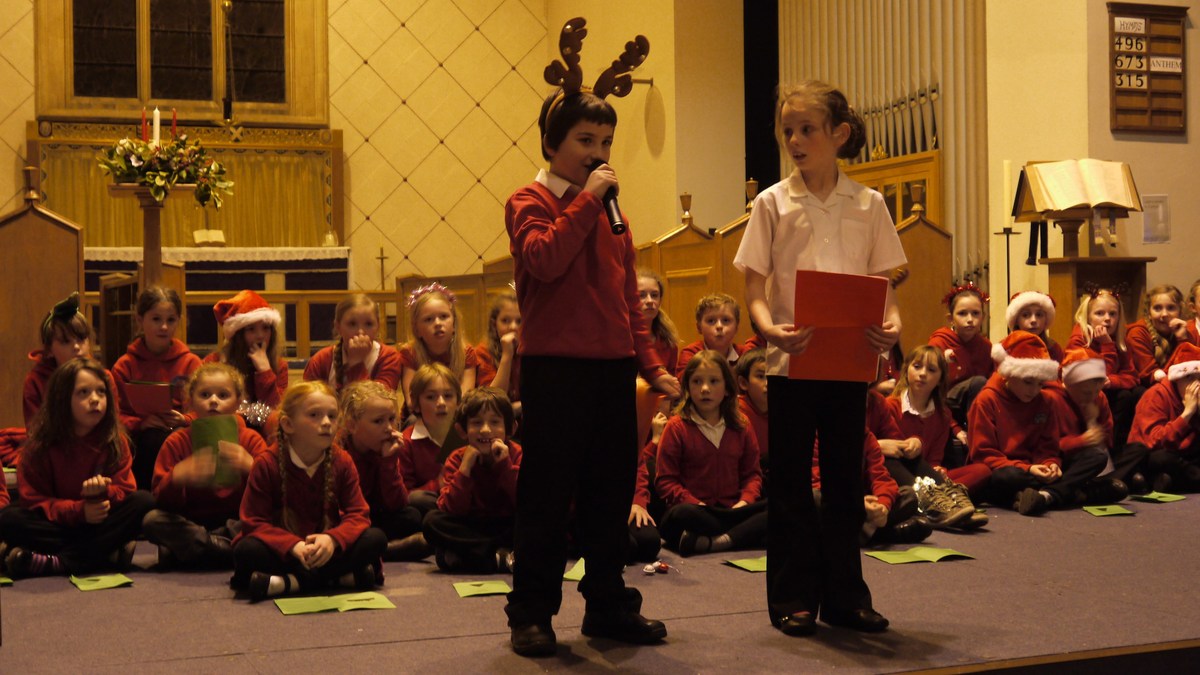 Winter Lantern Parade.
Thank you to everyone who made lanterns and attended this super community event.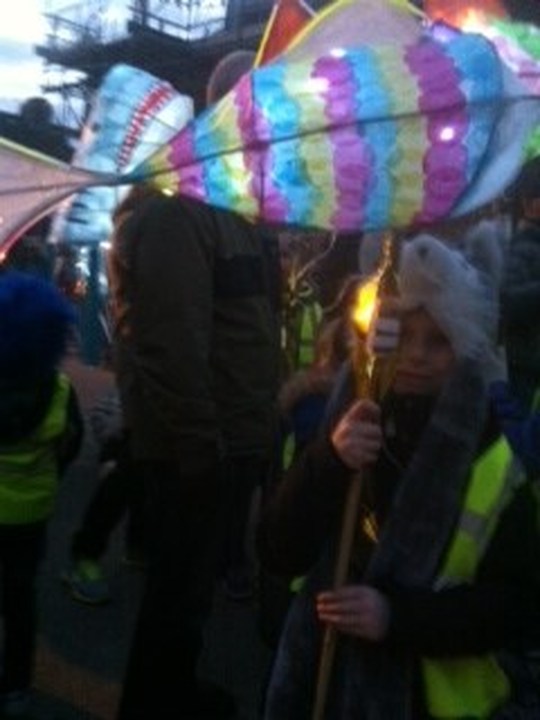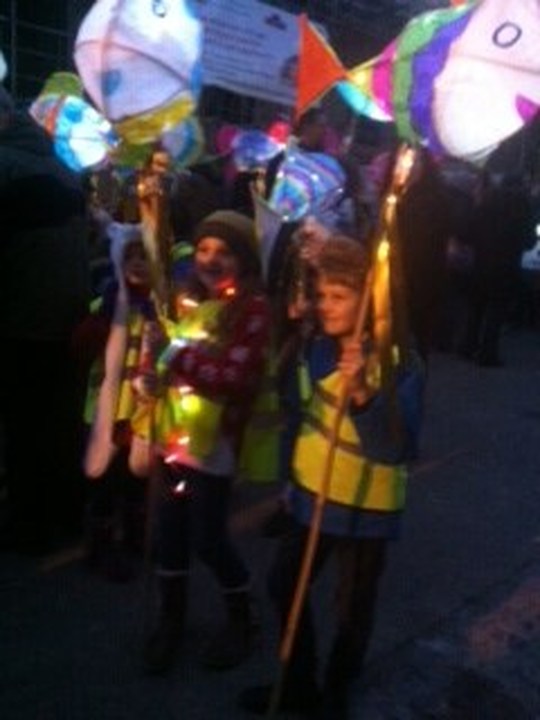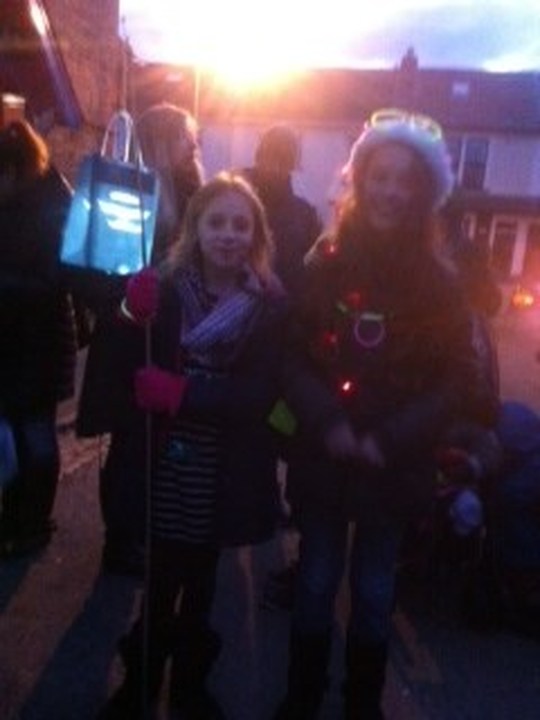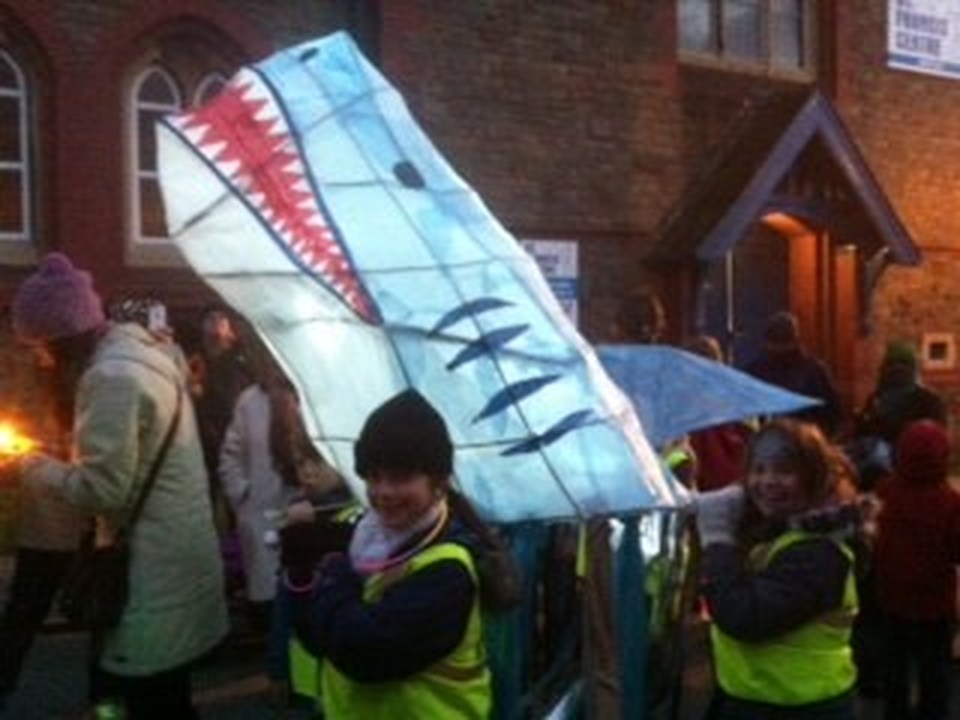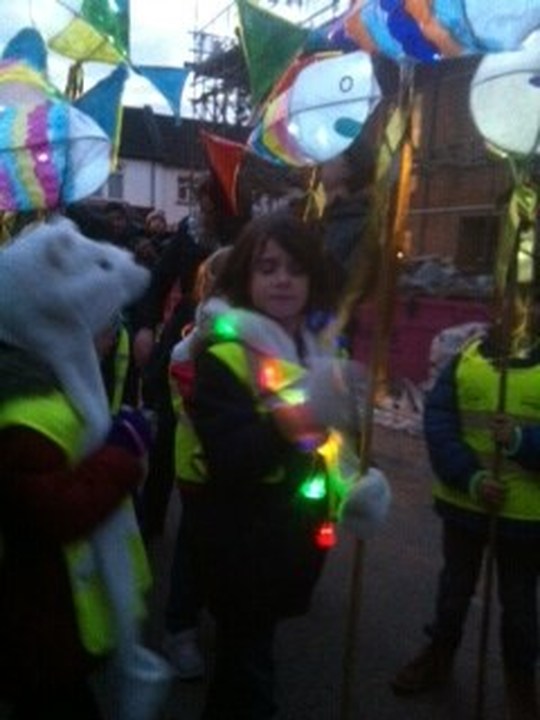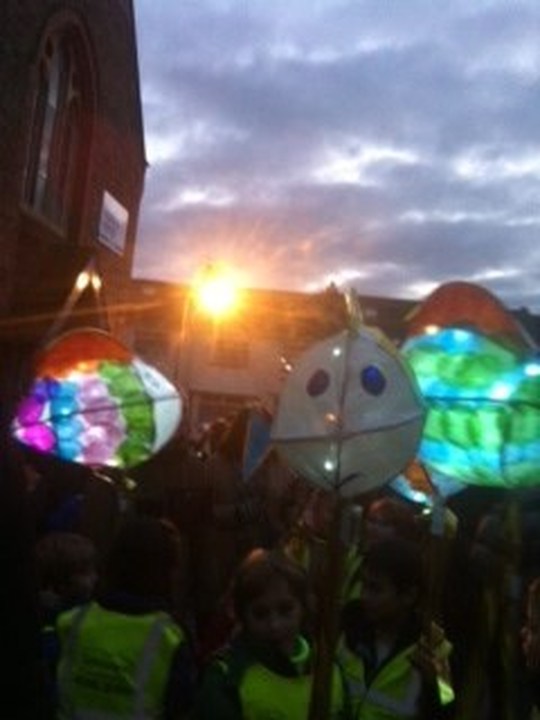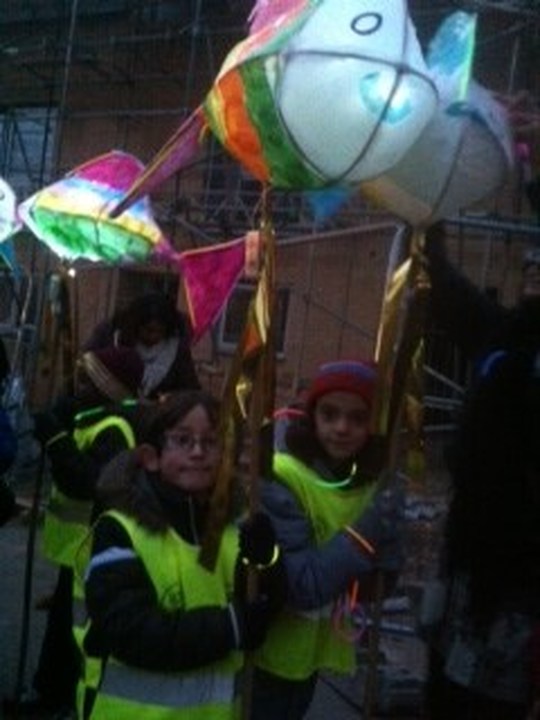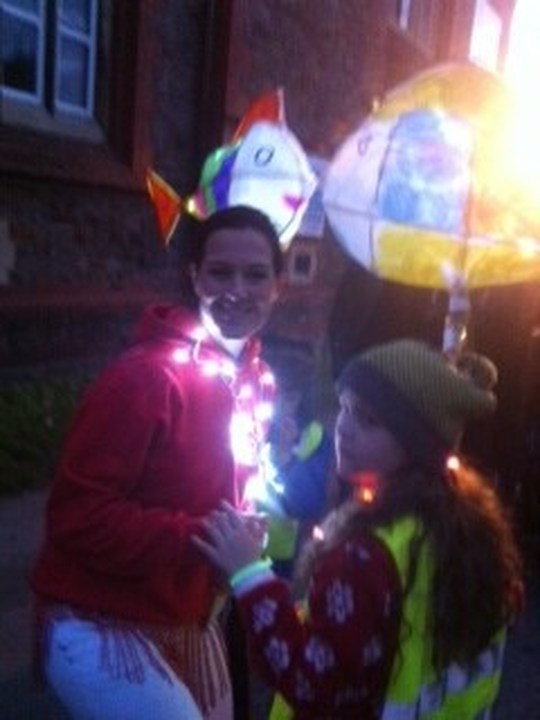 Treefest at St. Mary Redcliffe
Year 5 visited the Treefest at St Mary Redcliffe Church. Here they are admiring the tree that our Reception children made.
Year 3 visited earlier in the week and sang Christmas carols to an audience from New Fosseway Special School. Thank you everyone!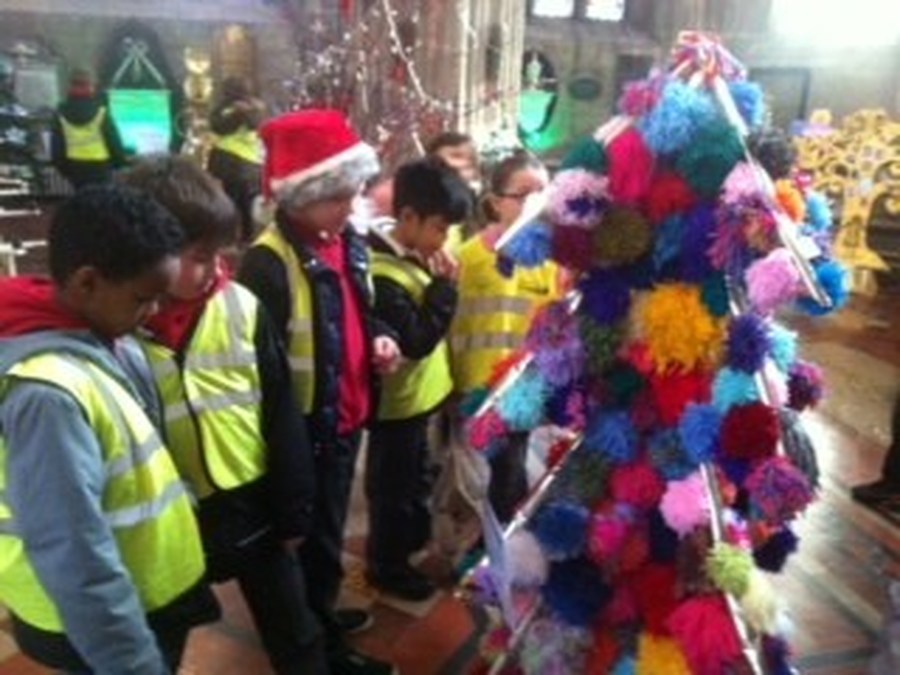 Commemoration of Thomas Rendle V.C.
20th November 2014
Southville Primary School House Captains were invited to join in the community celebration of 'The life of Thomas Rendle'.
Thomas Rendle was born 14th December 1884 in Bedminster. He was awarded the Victoria Cross (V.C.) for acts of valour during the First World War on 20th November 1914. To commemorate this a plaque was unveiled in St. John's Churchyard, Bedminster.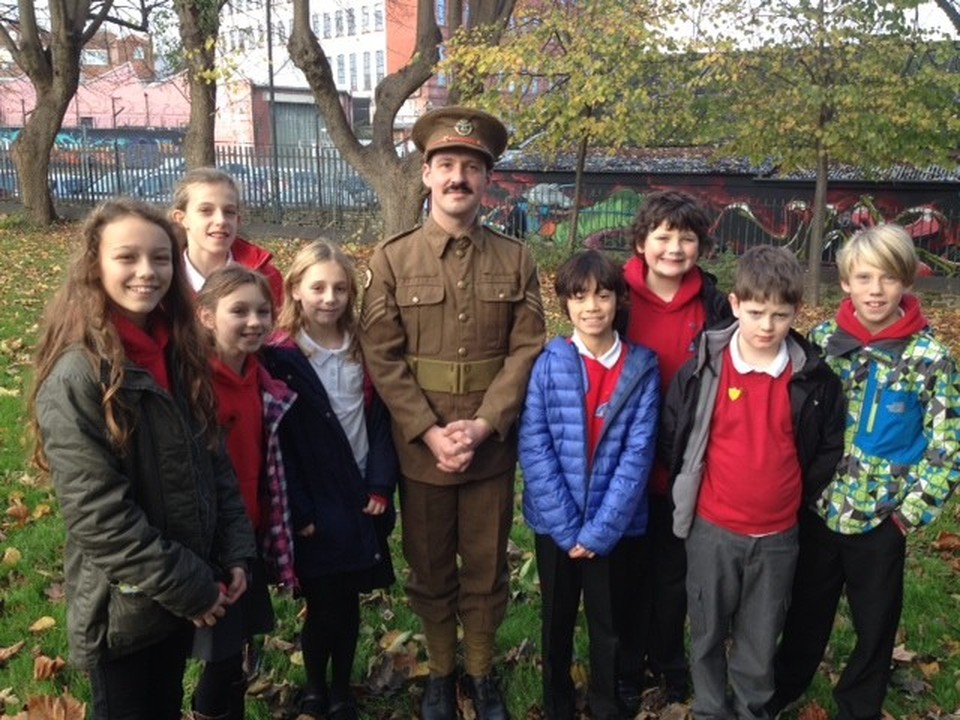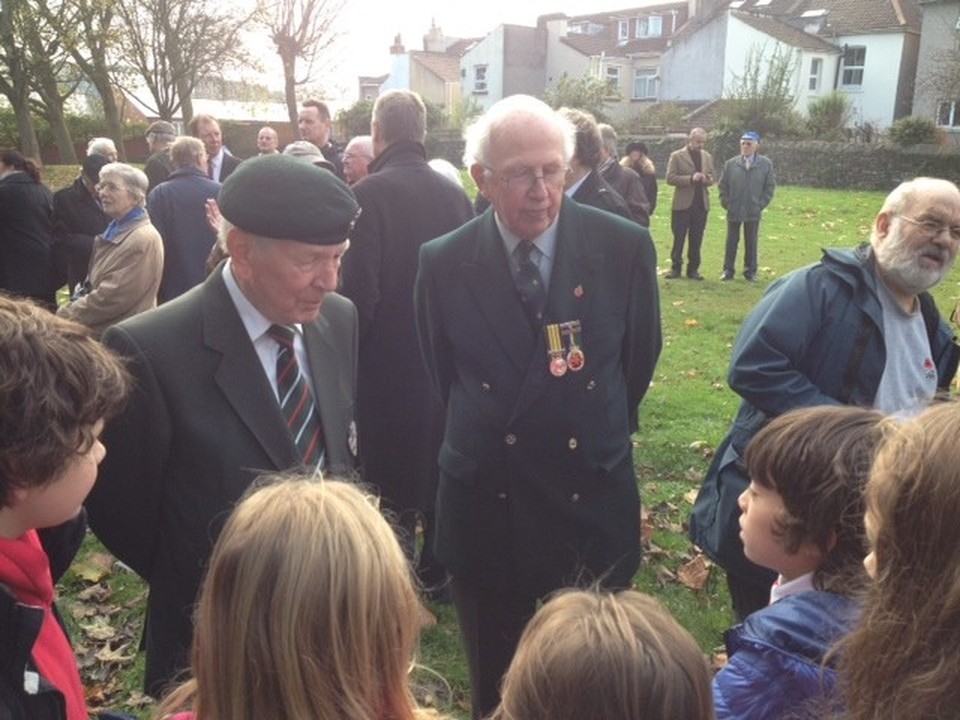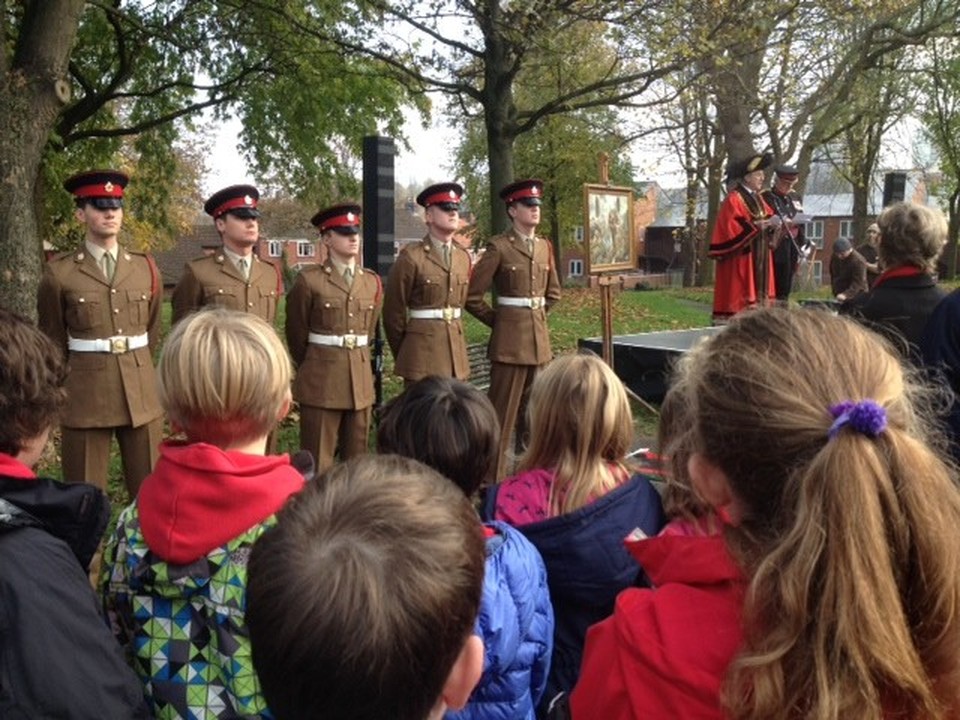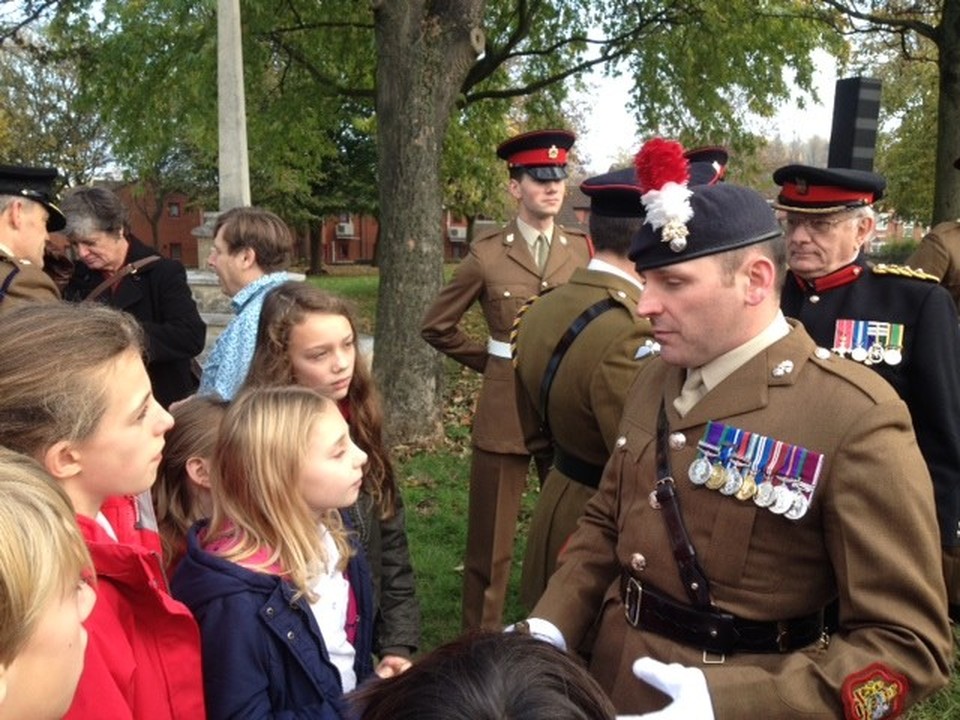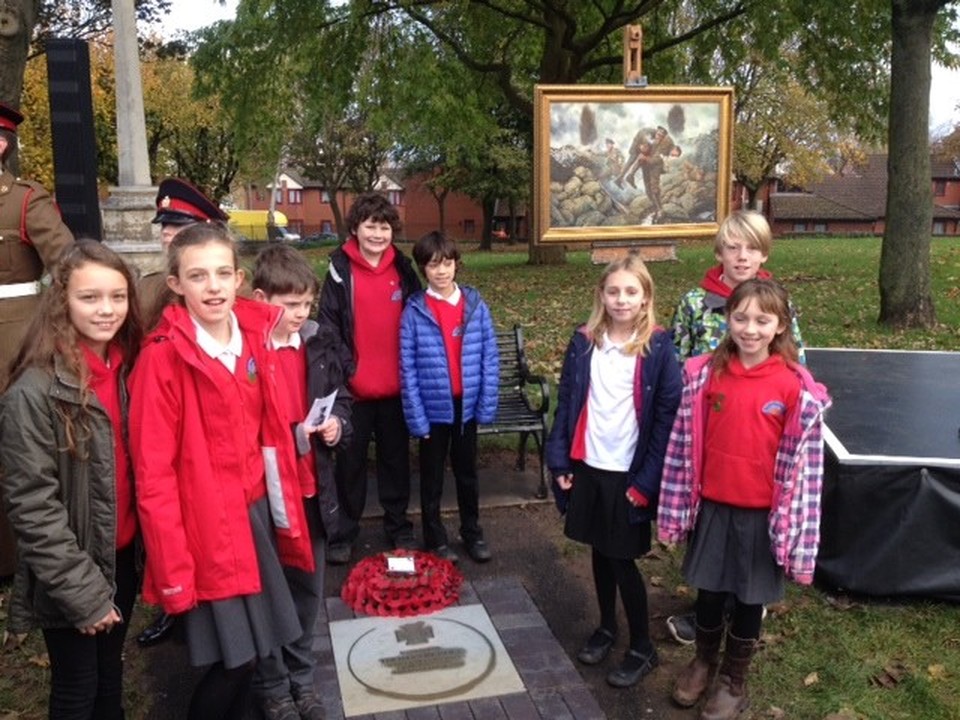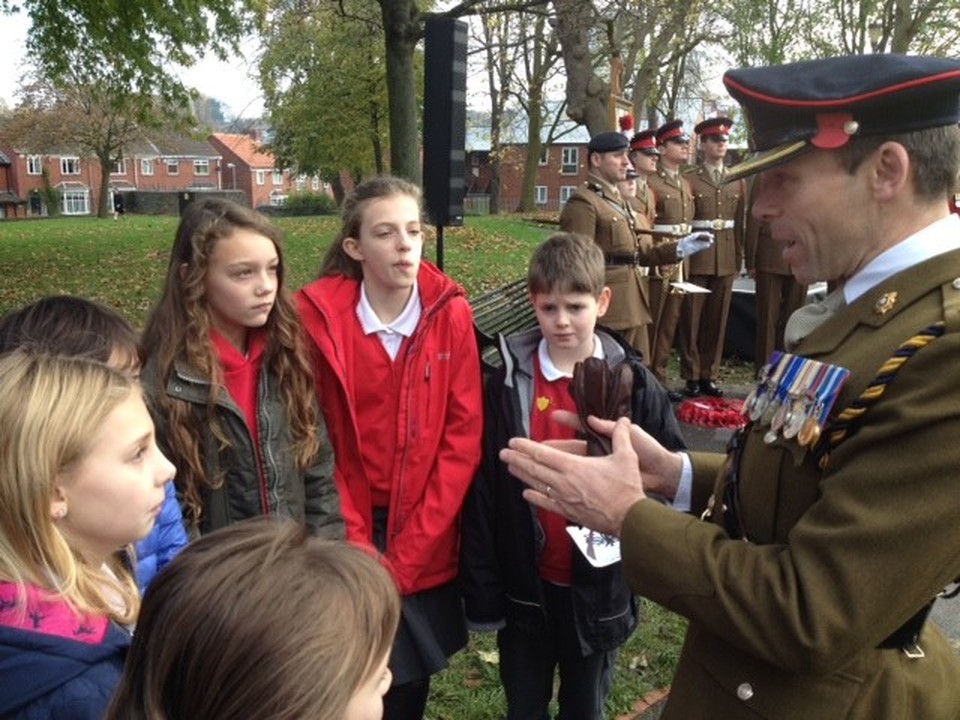 Cross Country
Well done to everyone who took part in the cross country run at Ashton Park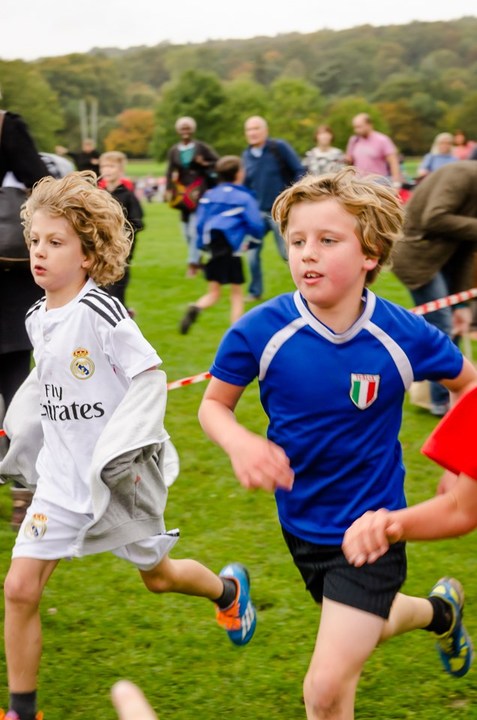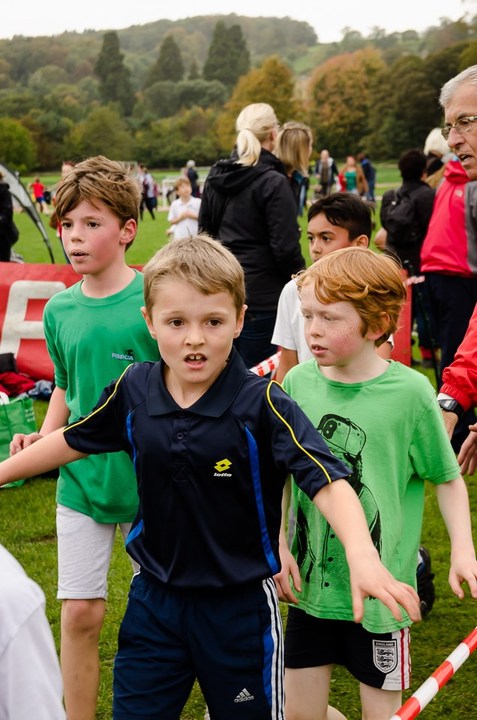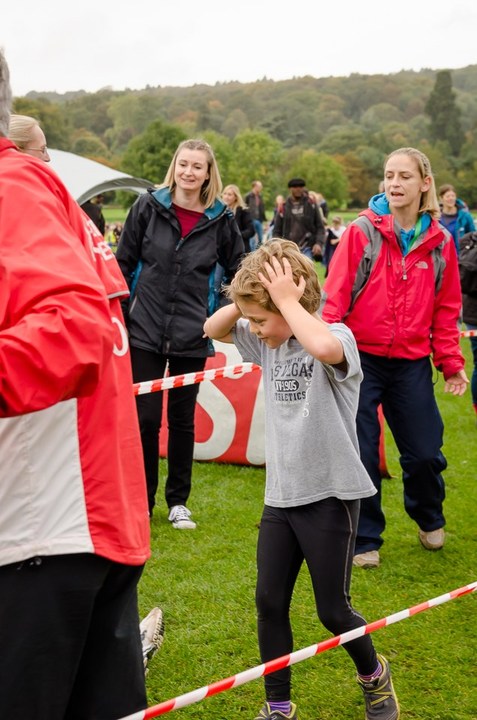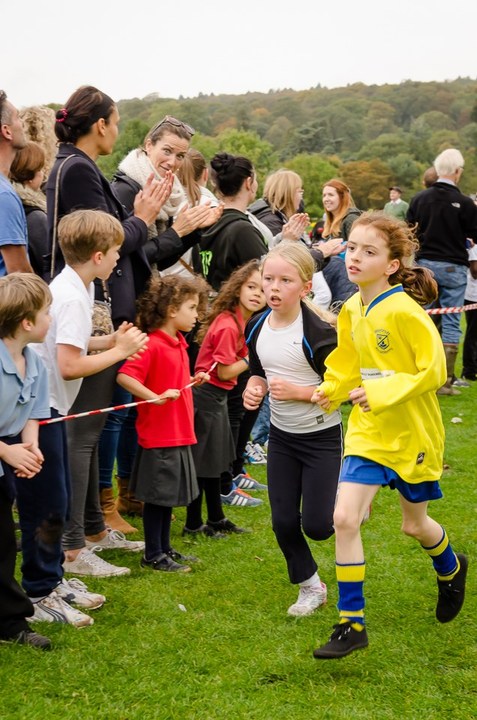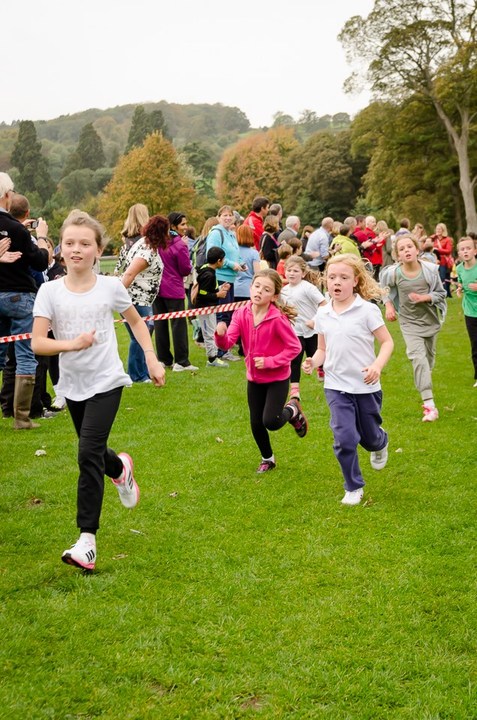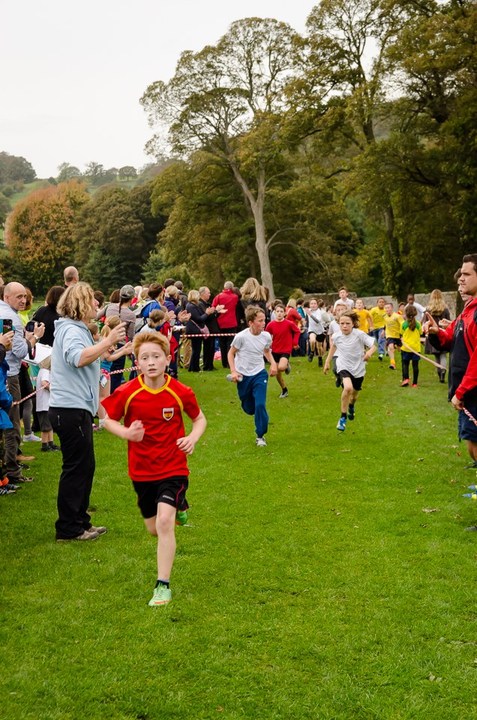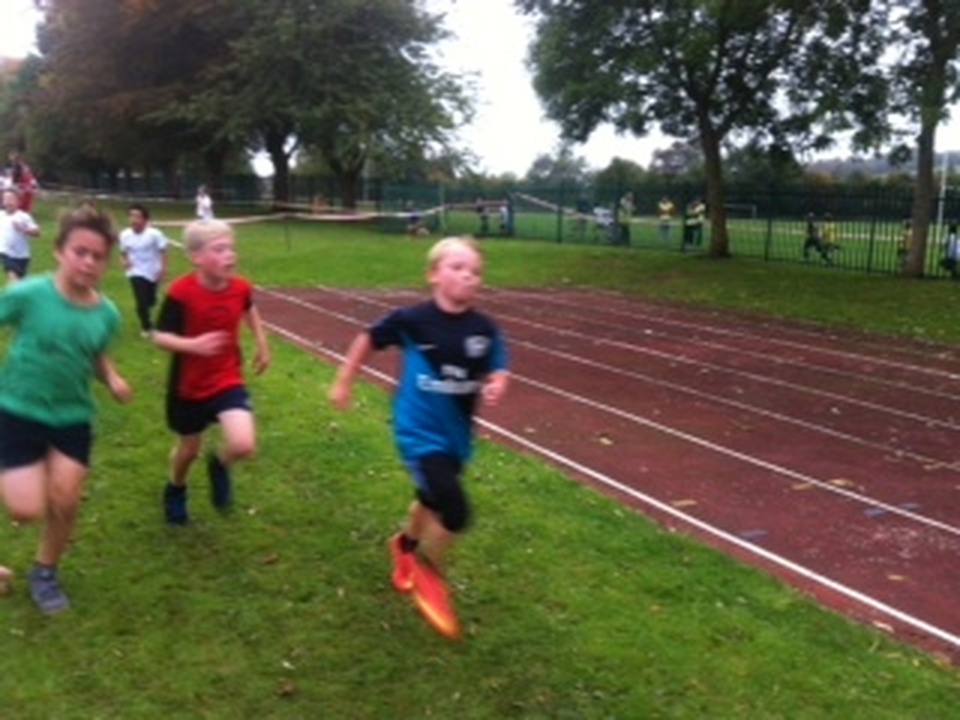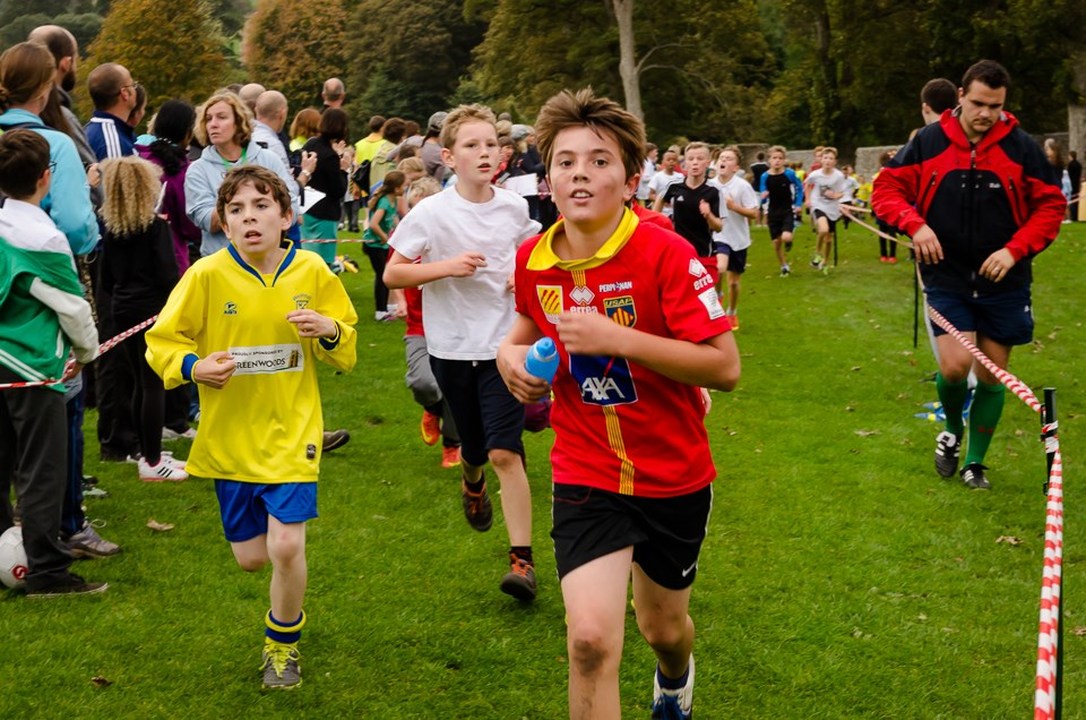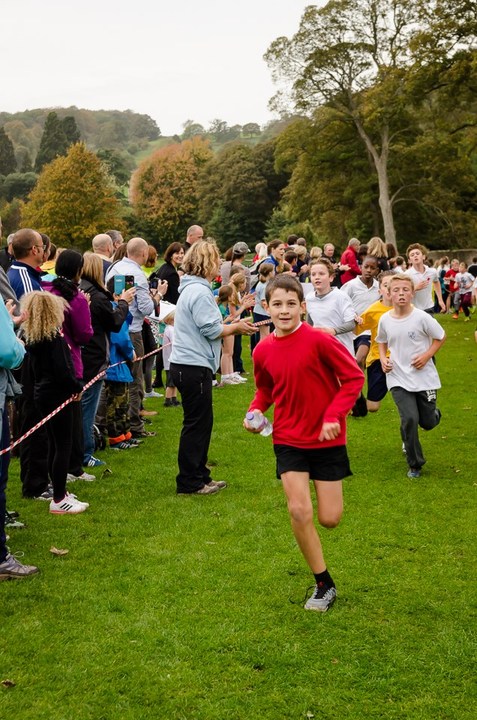 School Camp 2014

Here are a few images from our children on school camp in Morfa Bay (Carmarthenshire)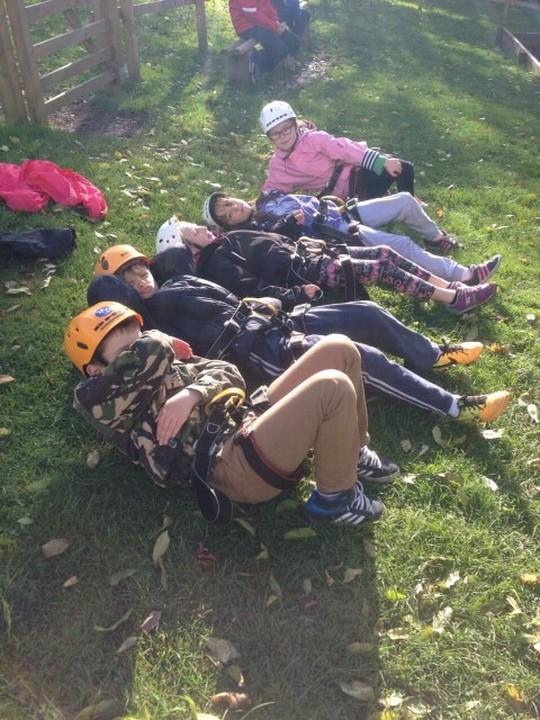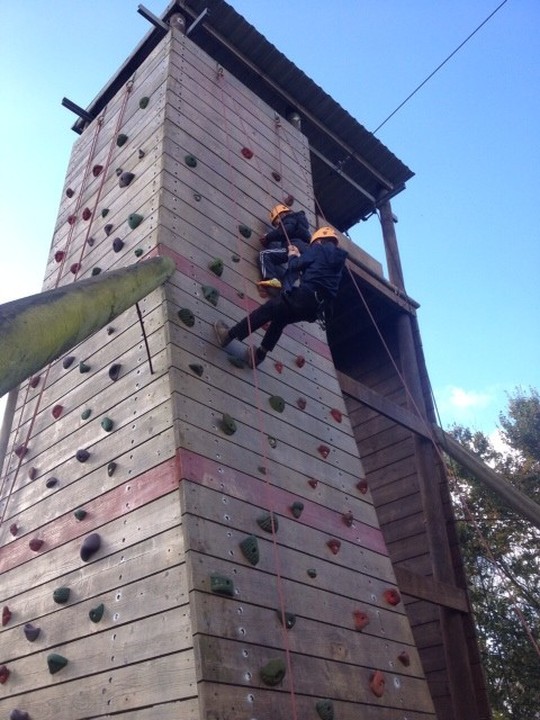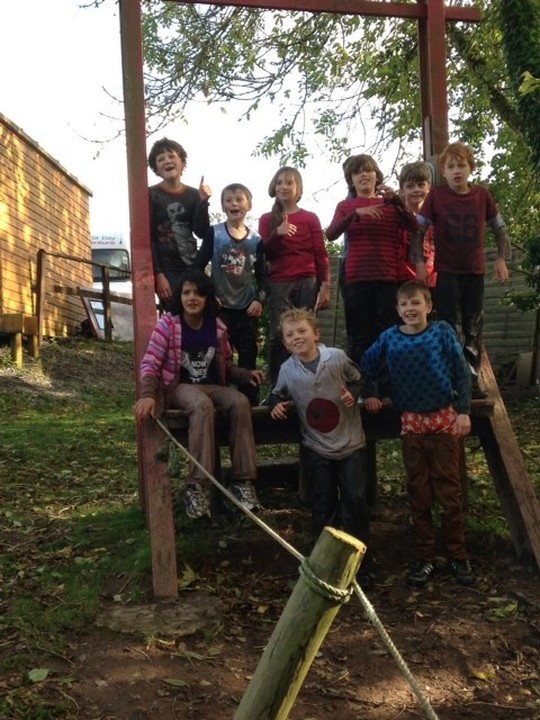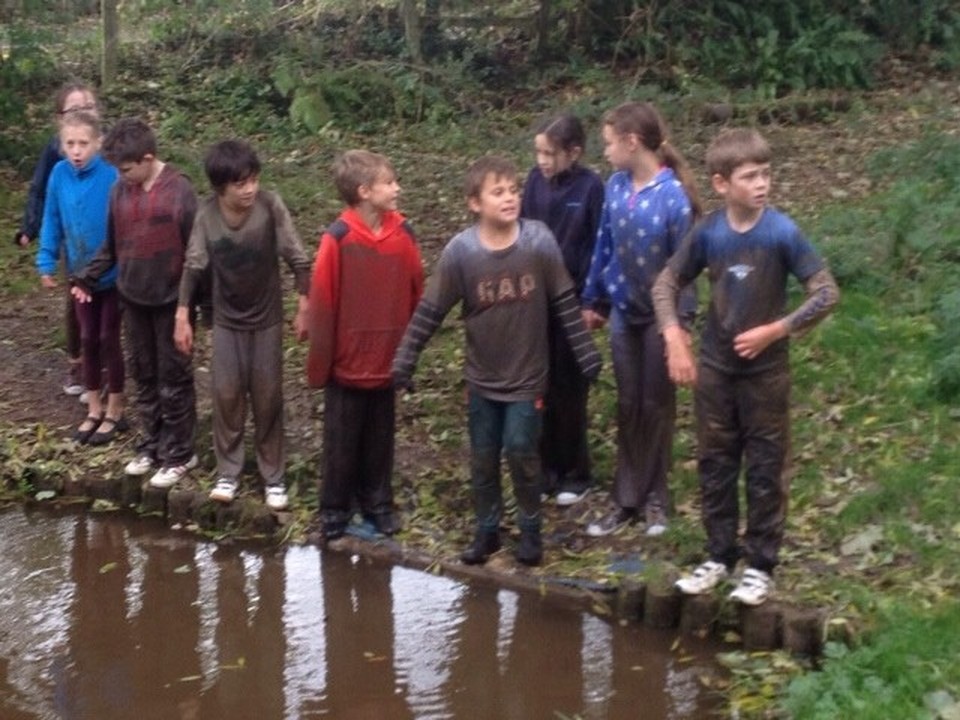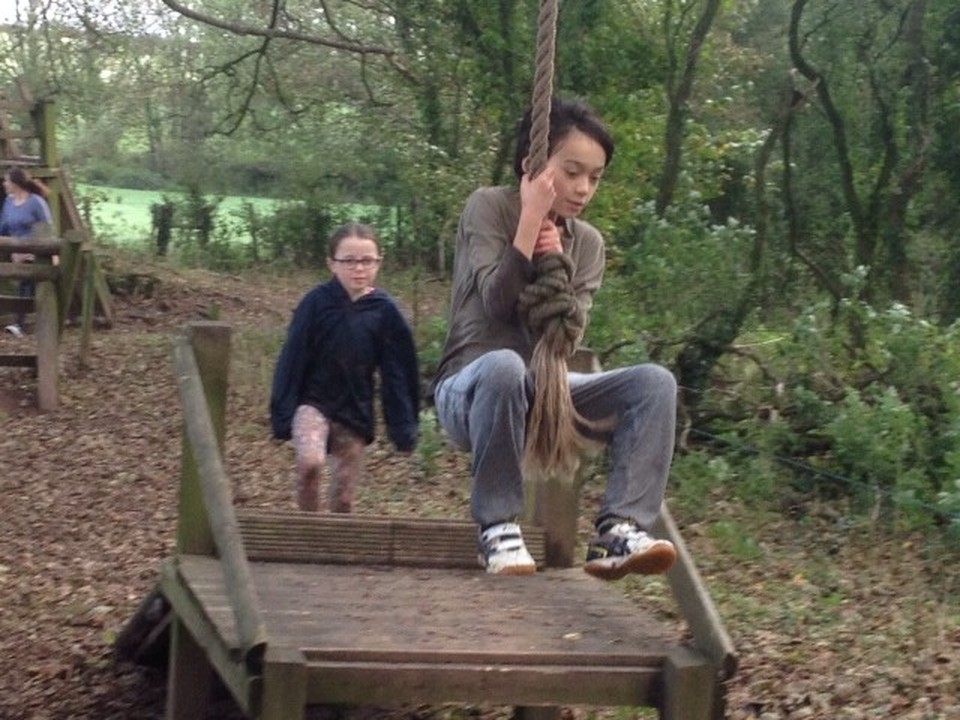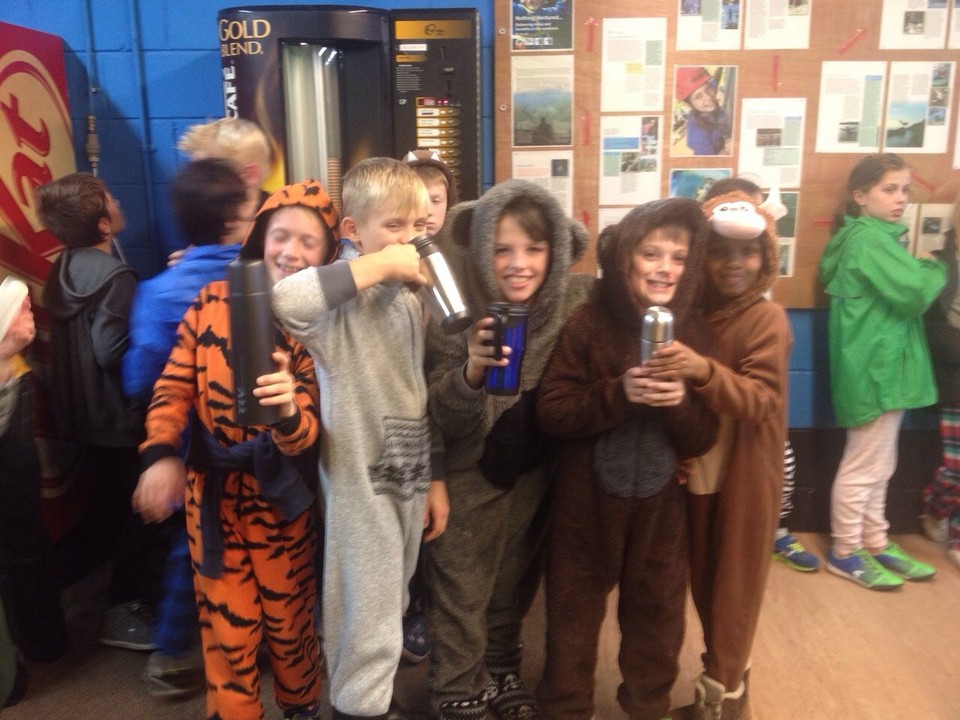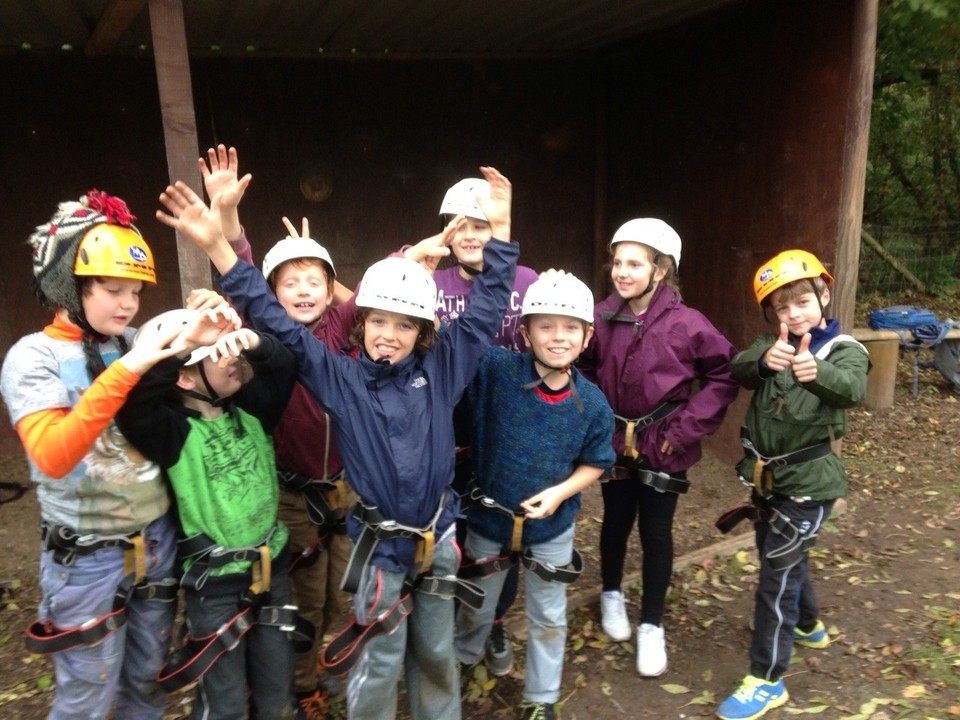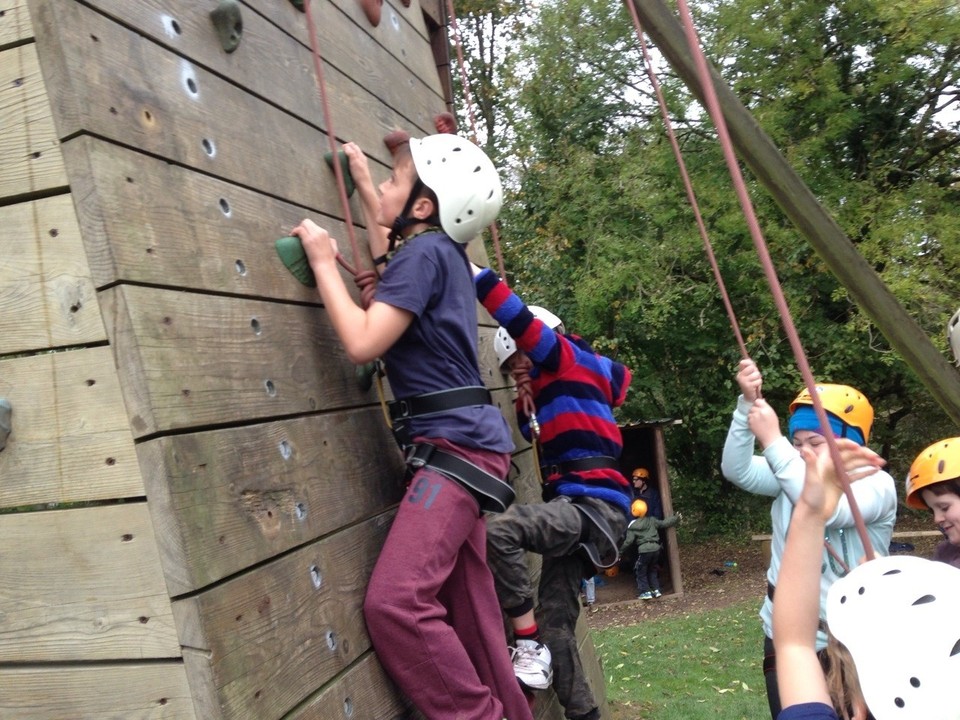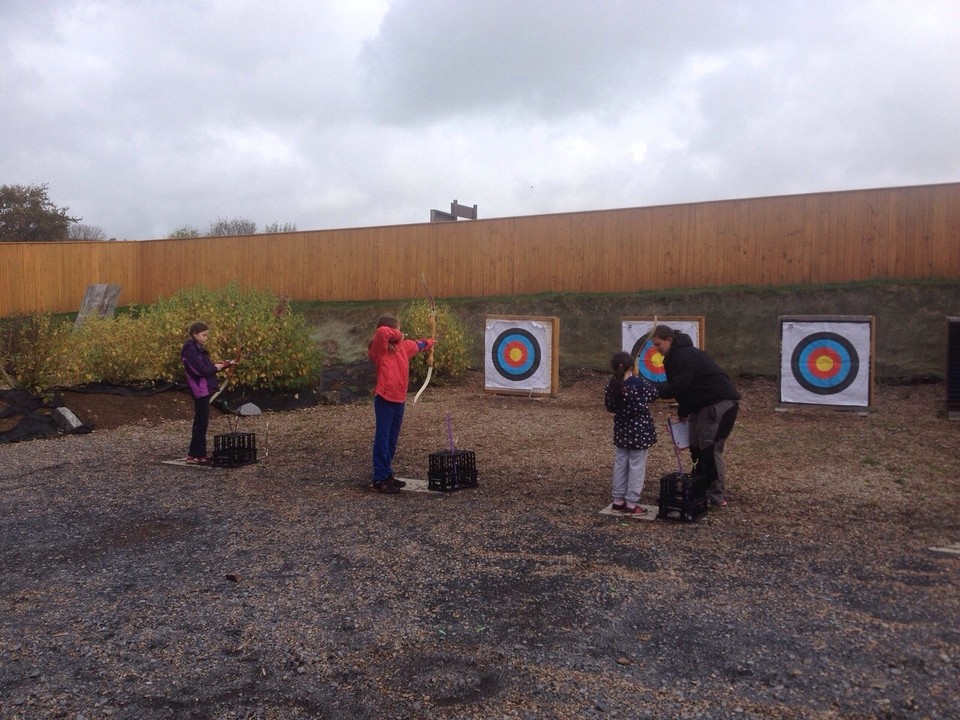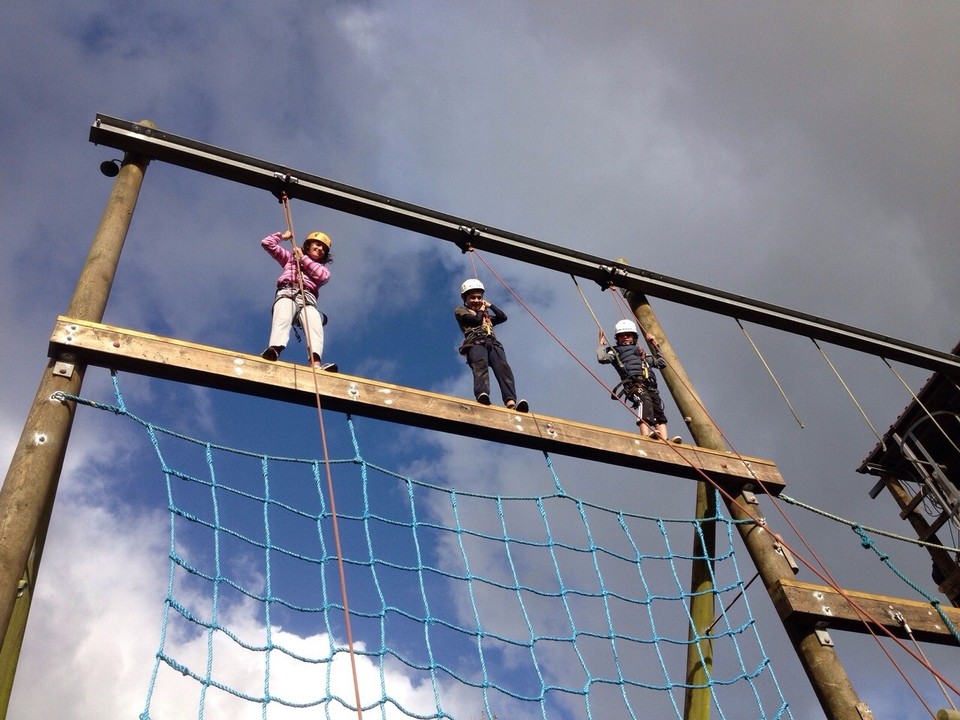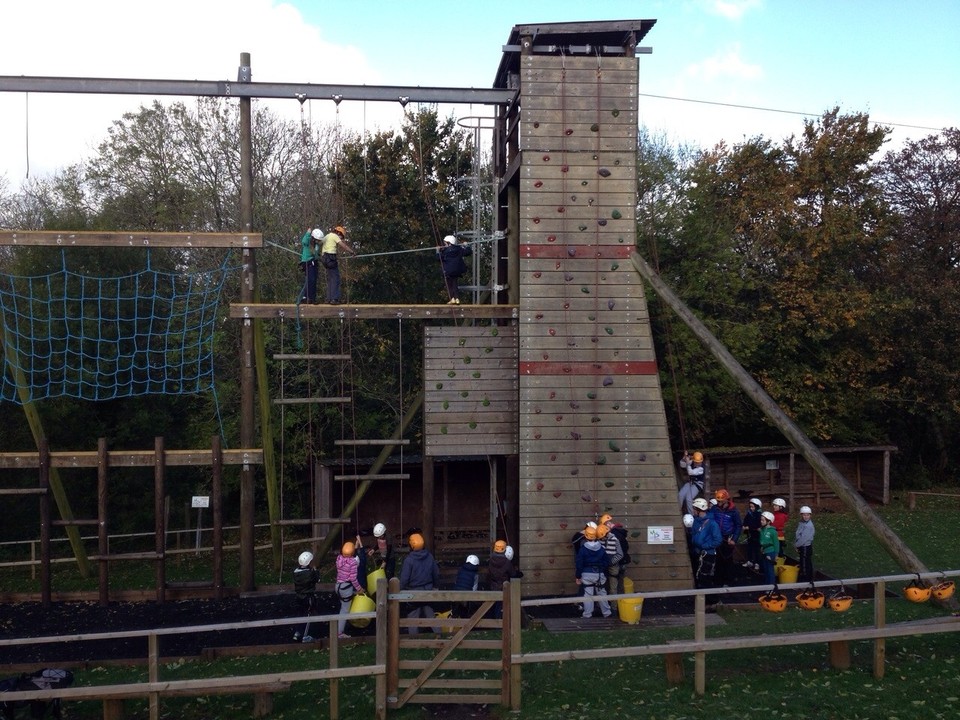 Week beginning 13th October is Harvest and Maths week. We have launched our fund raising project 'Sunflower seeds for Burundi' and started collecting food for the local 'Monday Club for older people'. Farmer Nick also visited to get us thinking about farming and sustainability. Thank you to our visitors for their help. More news to follow.........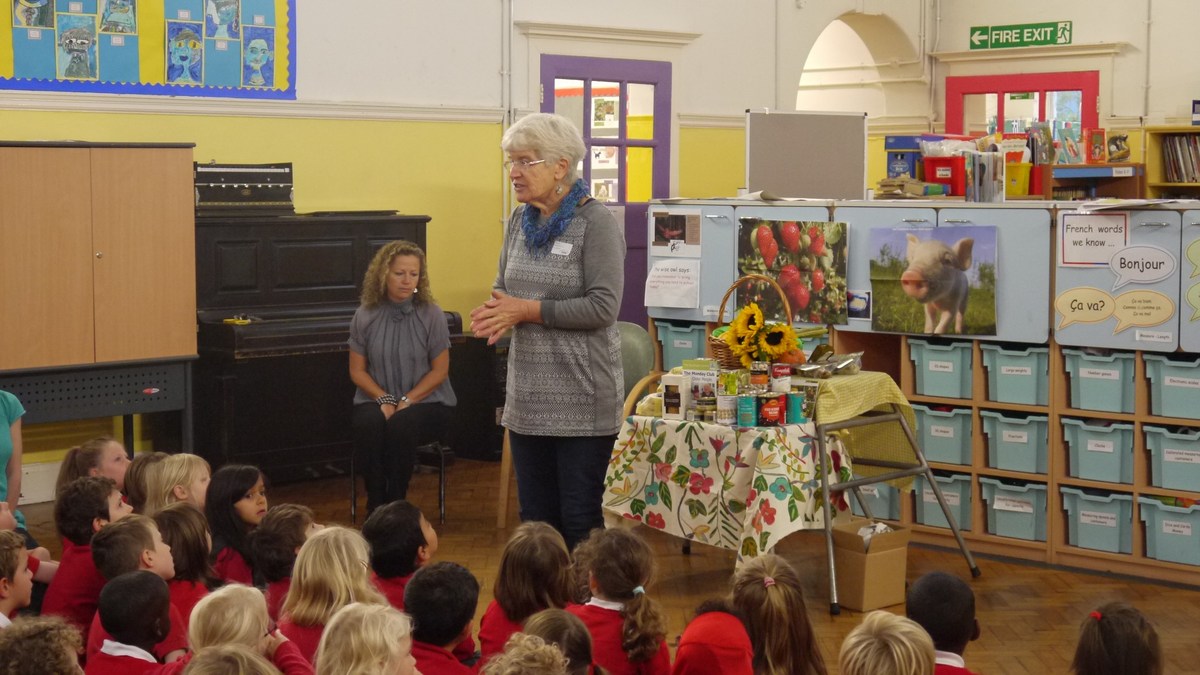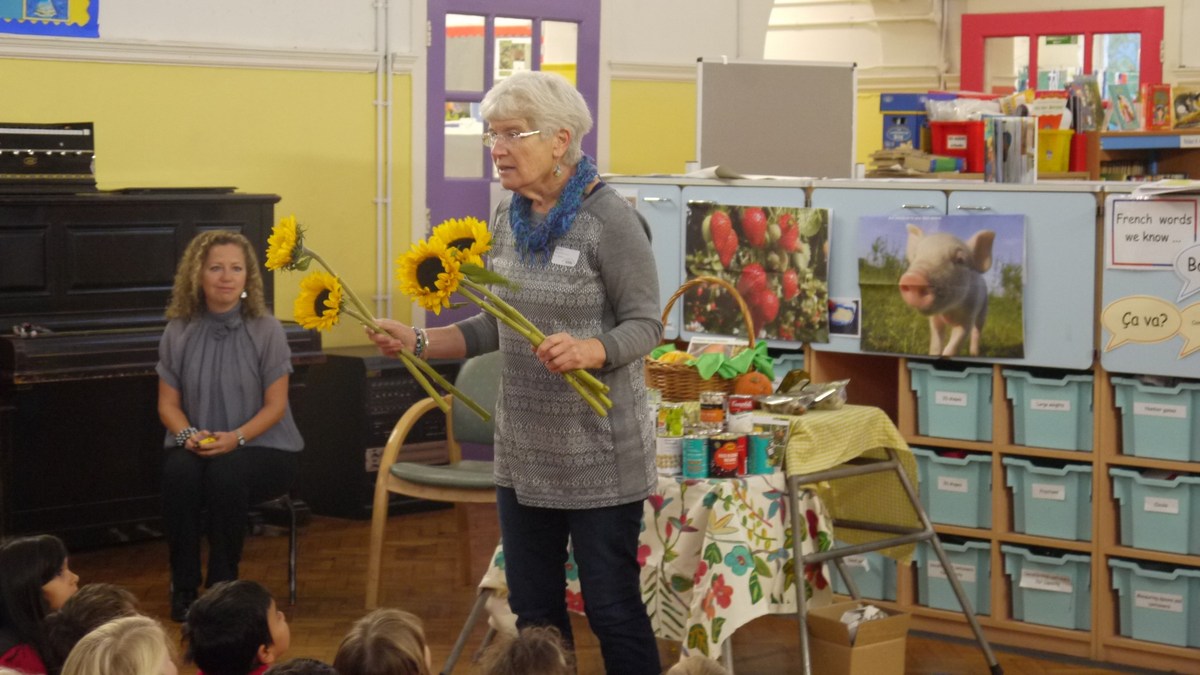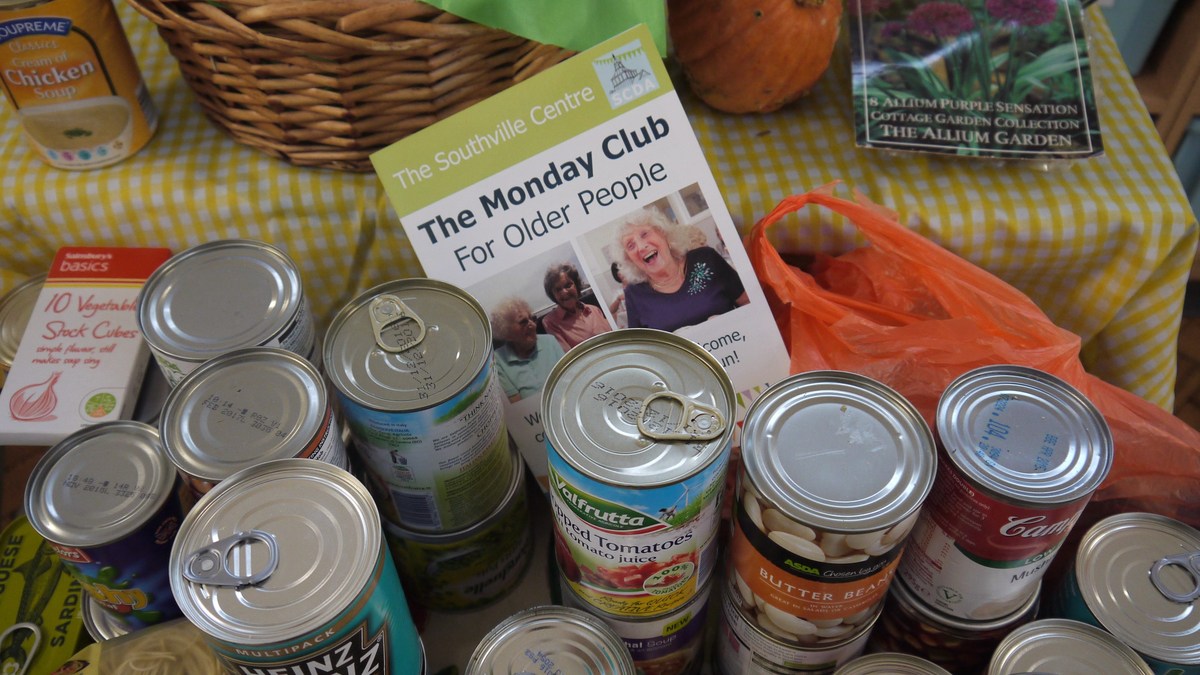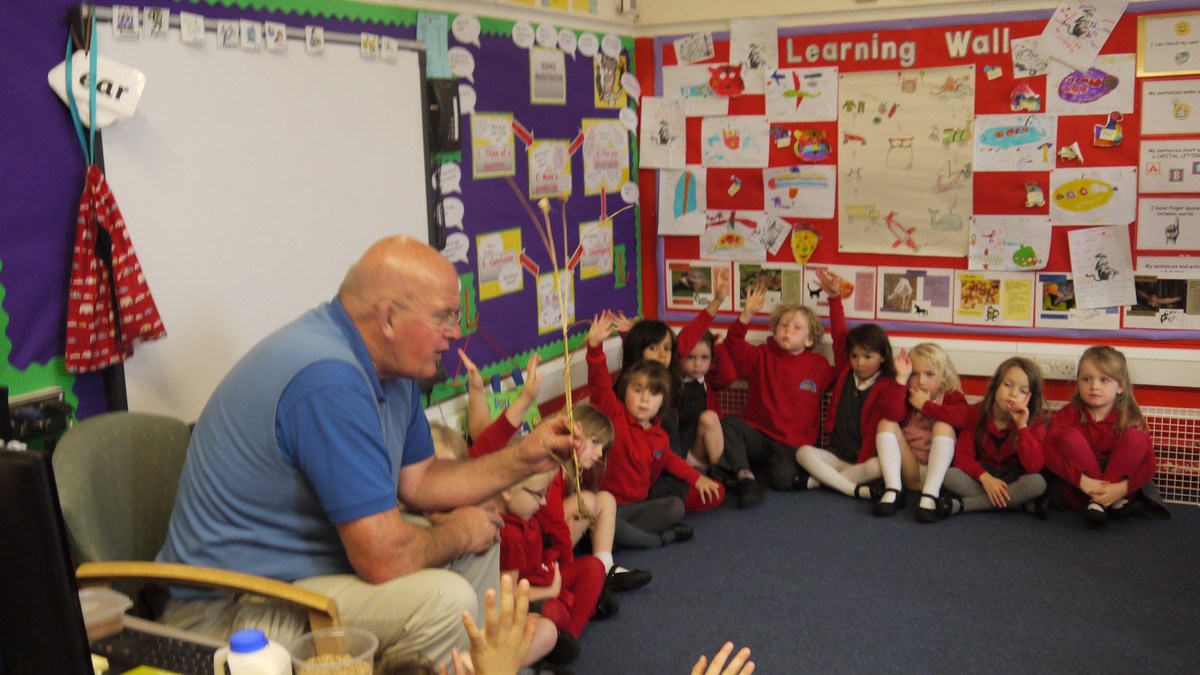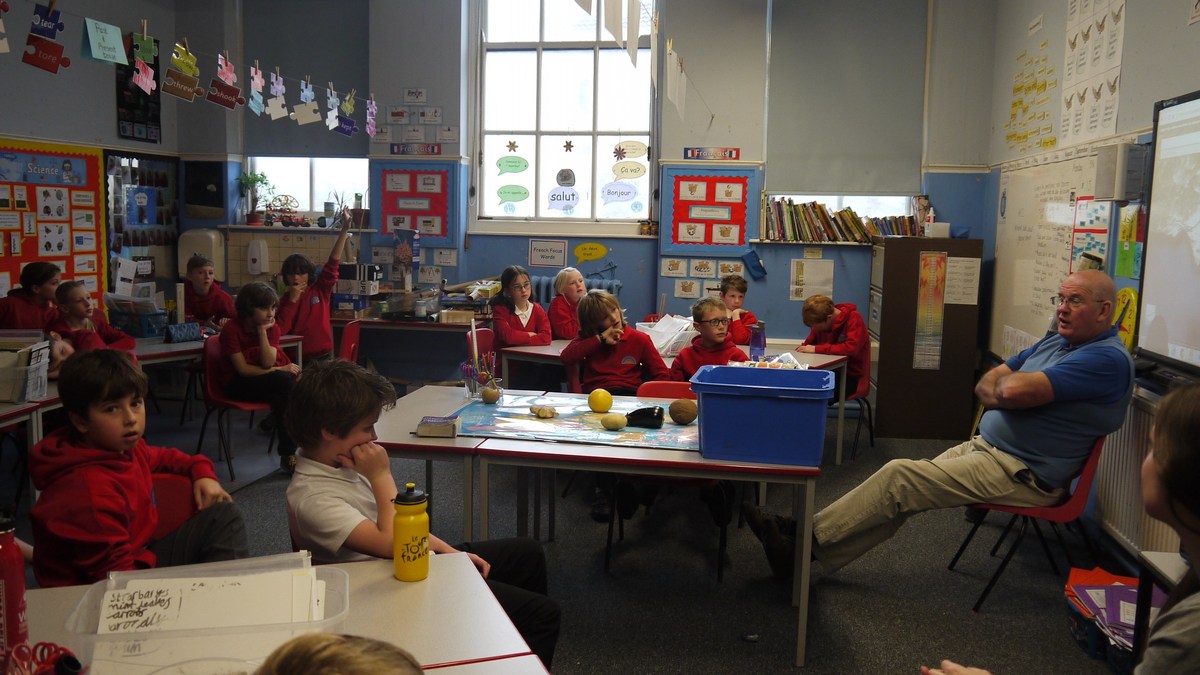 A fantastic week ended in a Food Festival for parents and children. Every child did some cooking linked to a World Cup country and there were special workshops on healthy lifestyles run by Bristol University.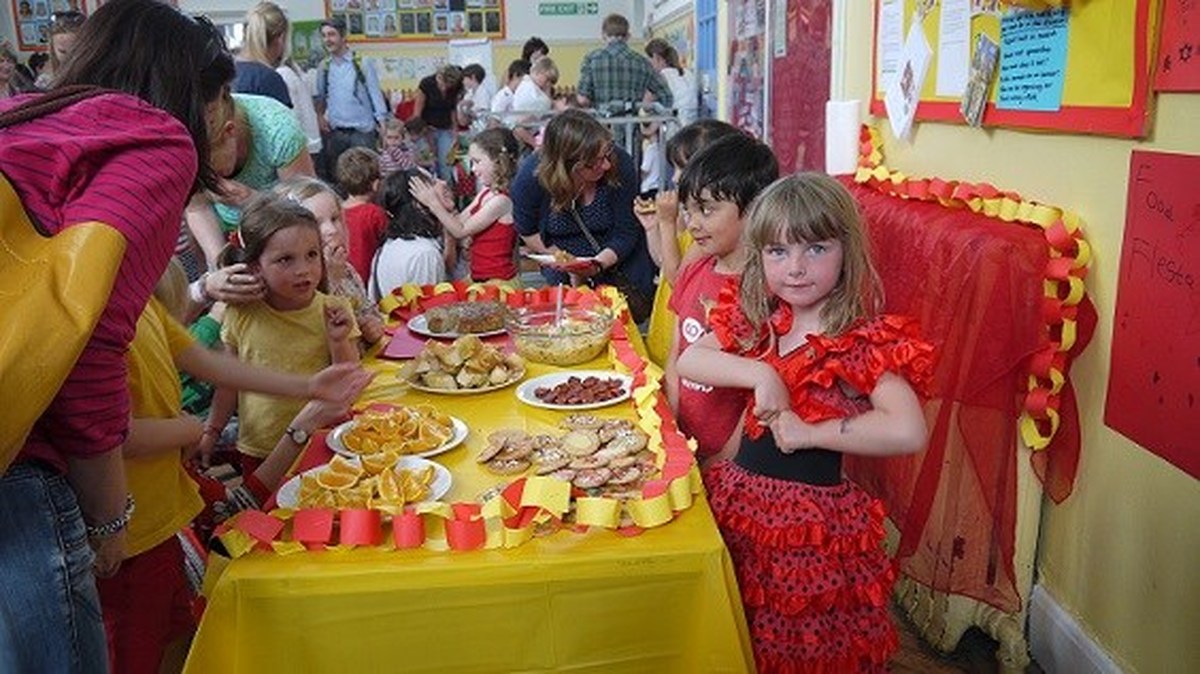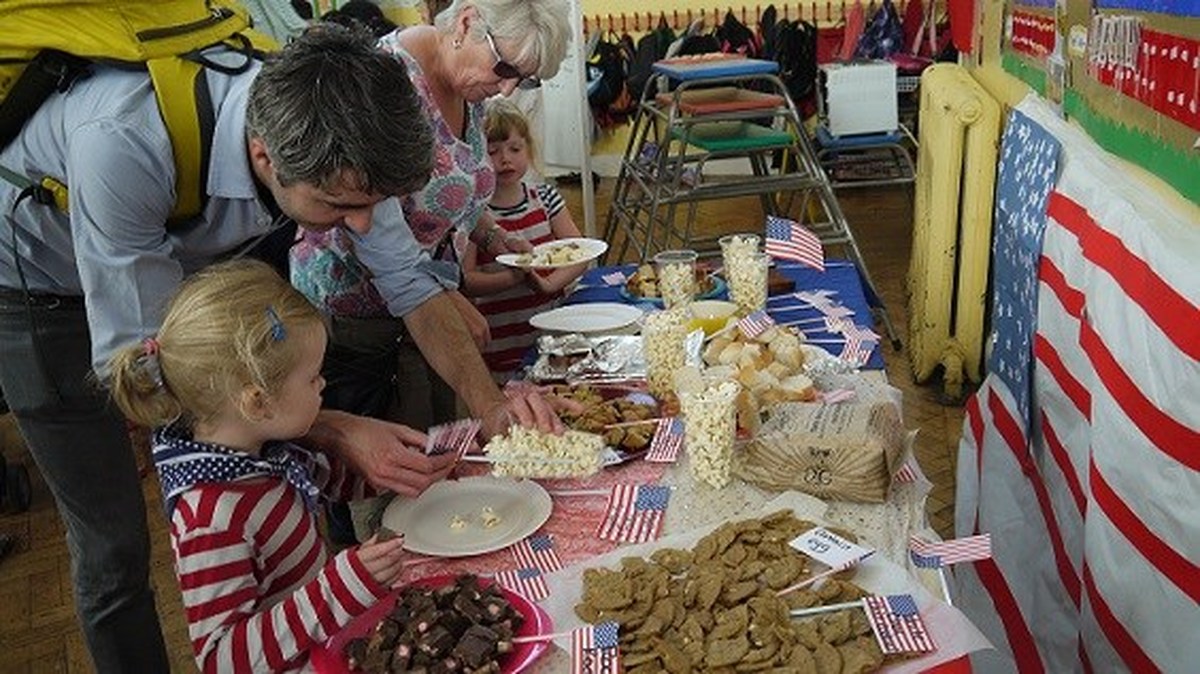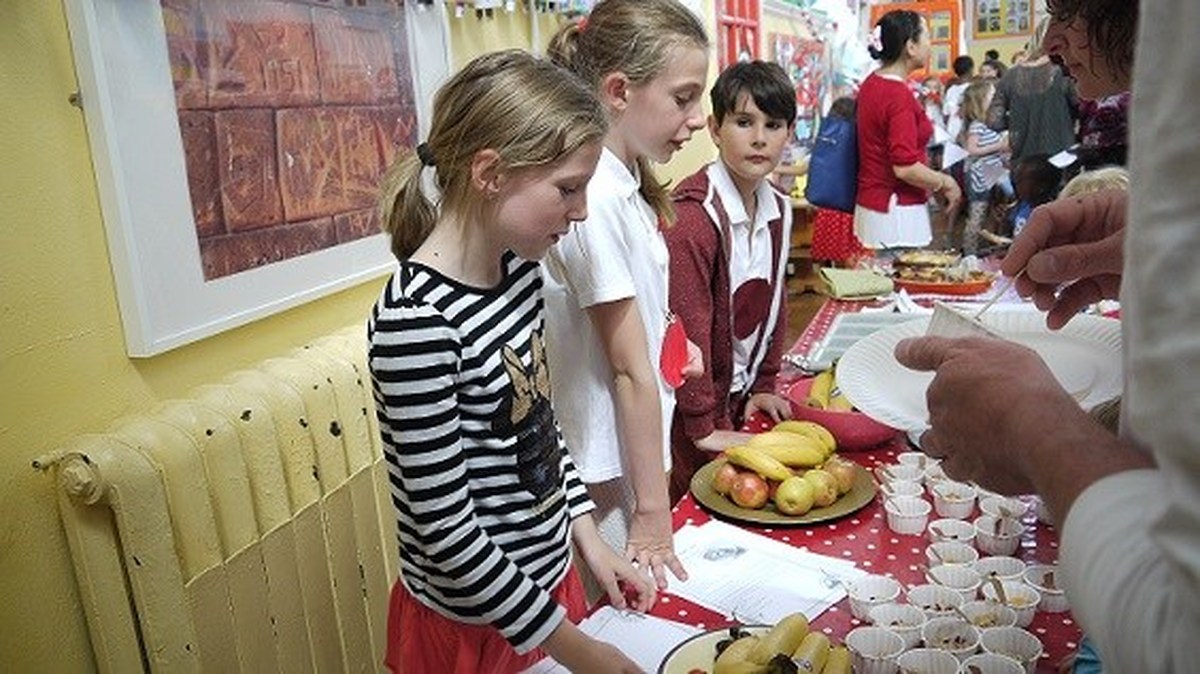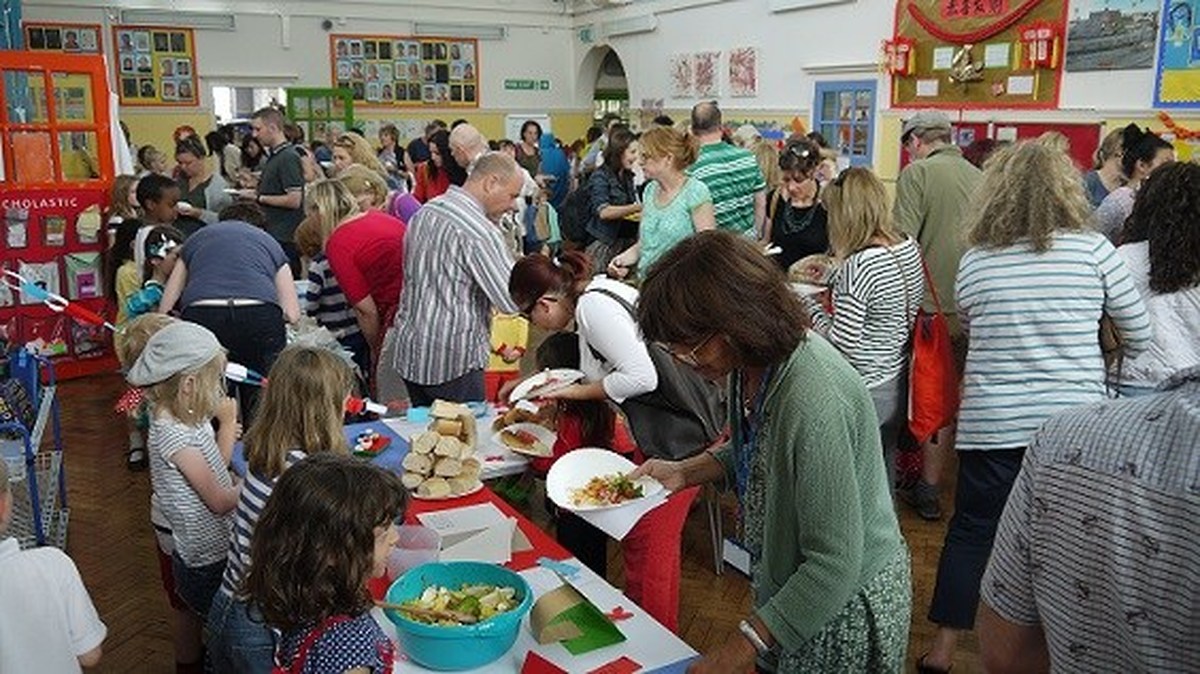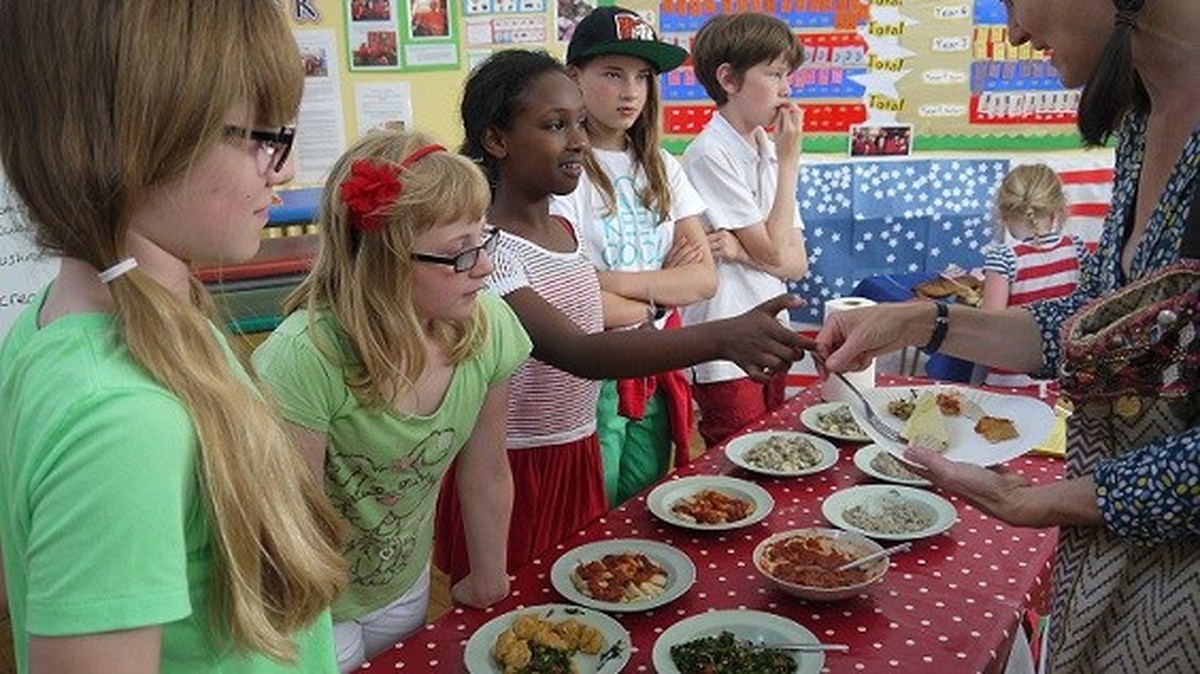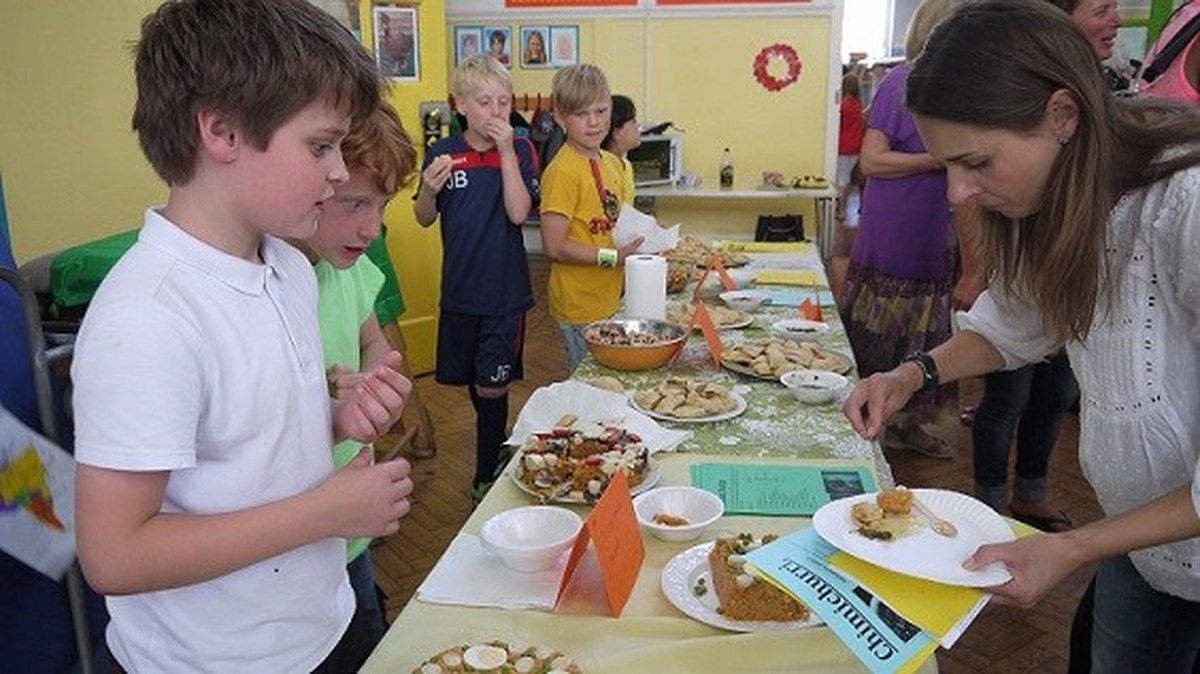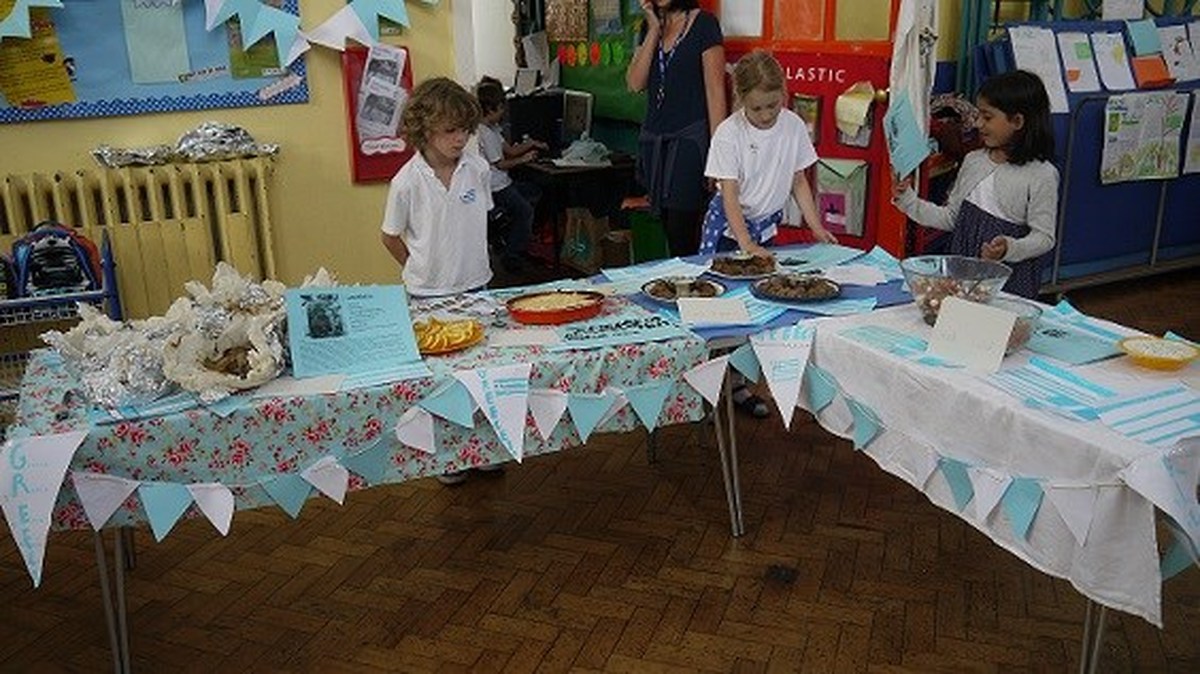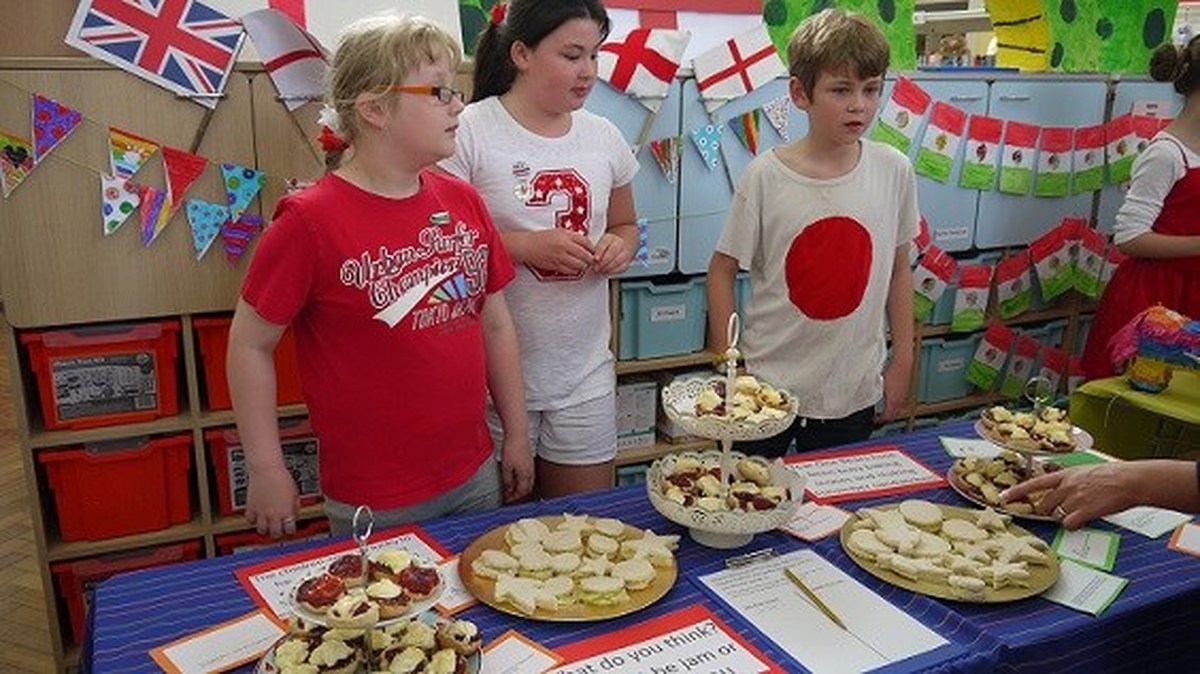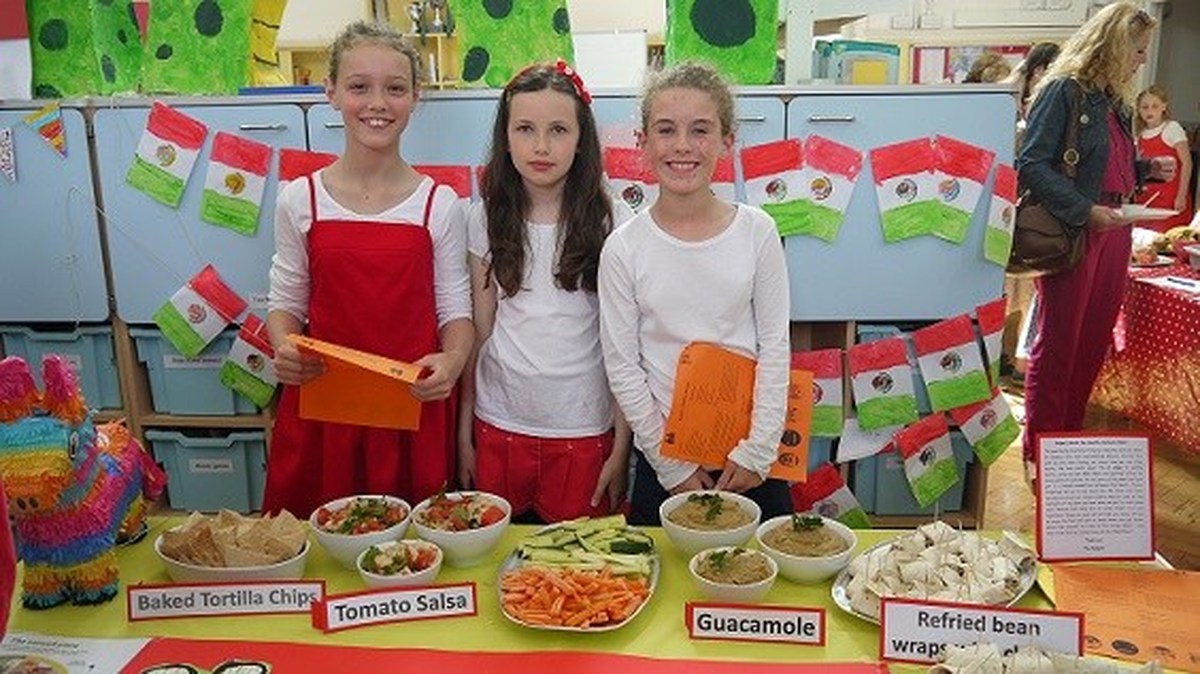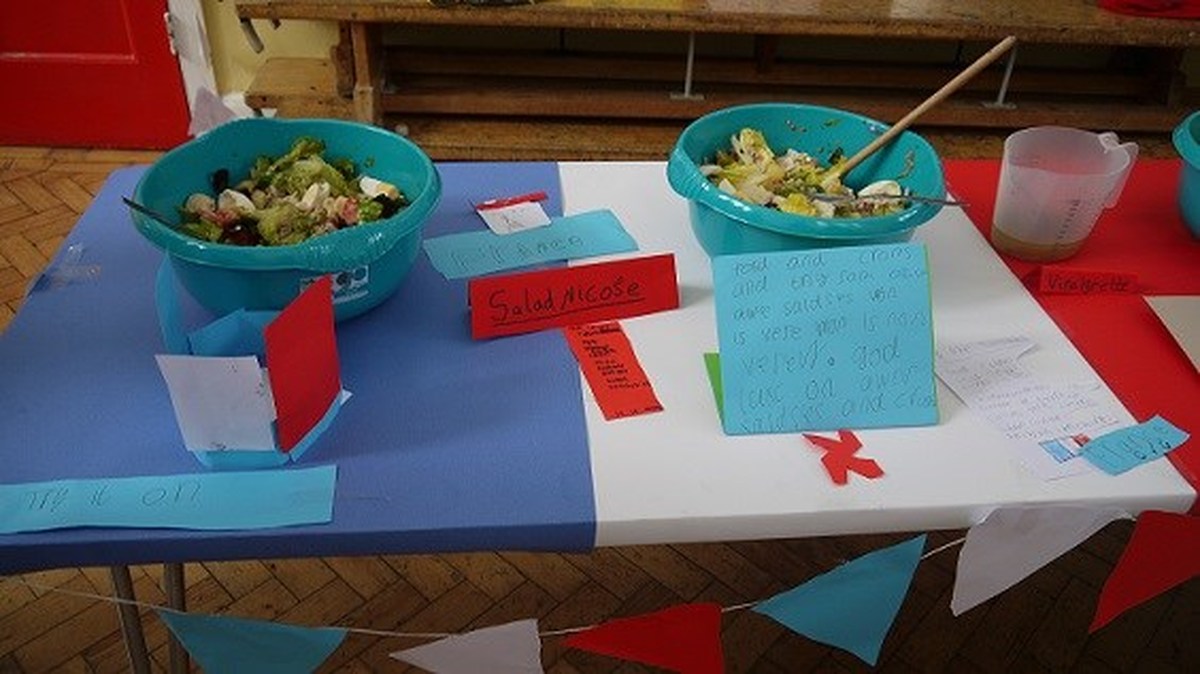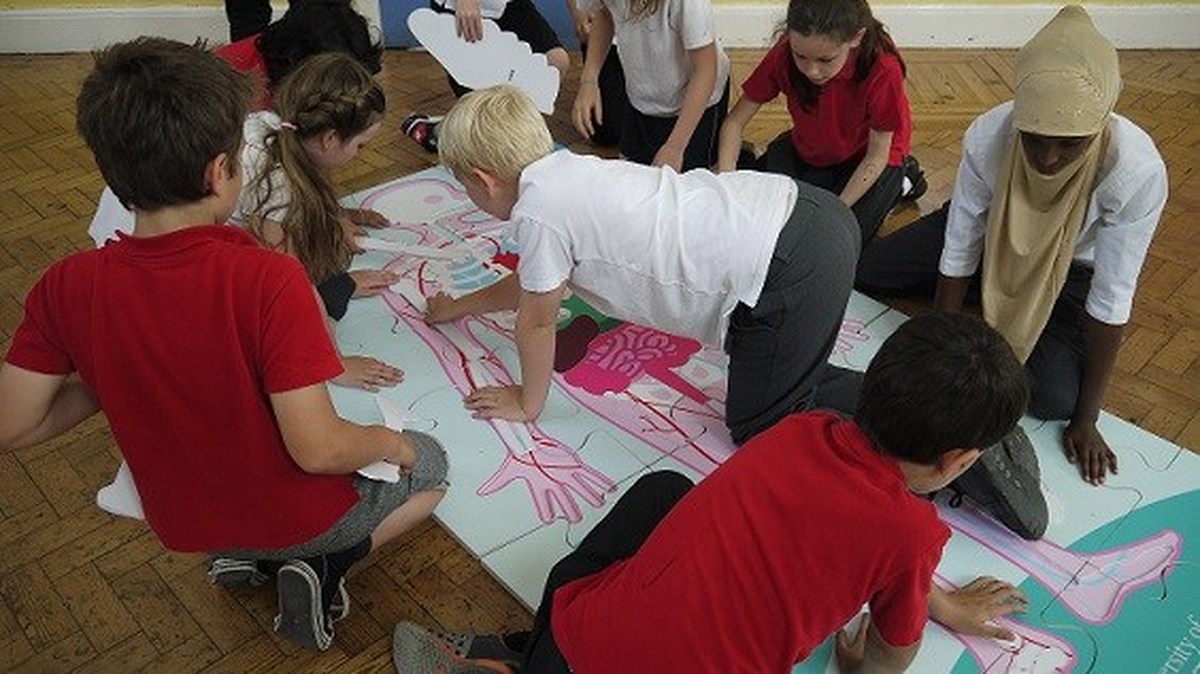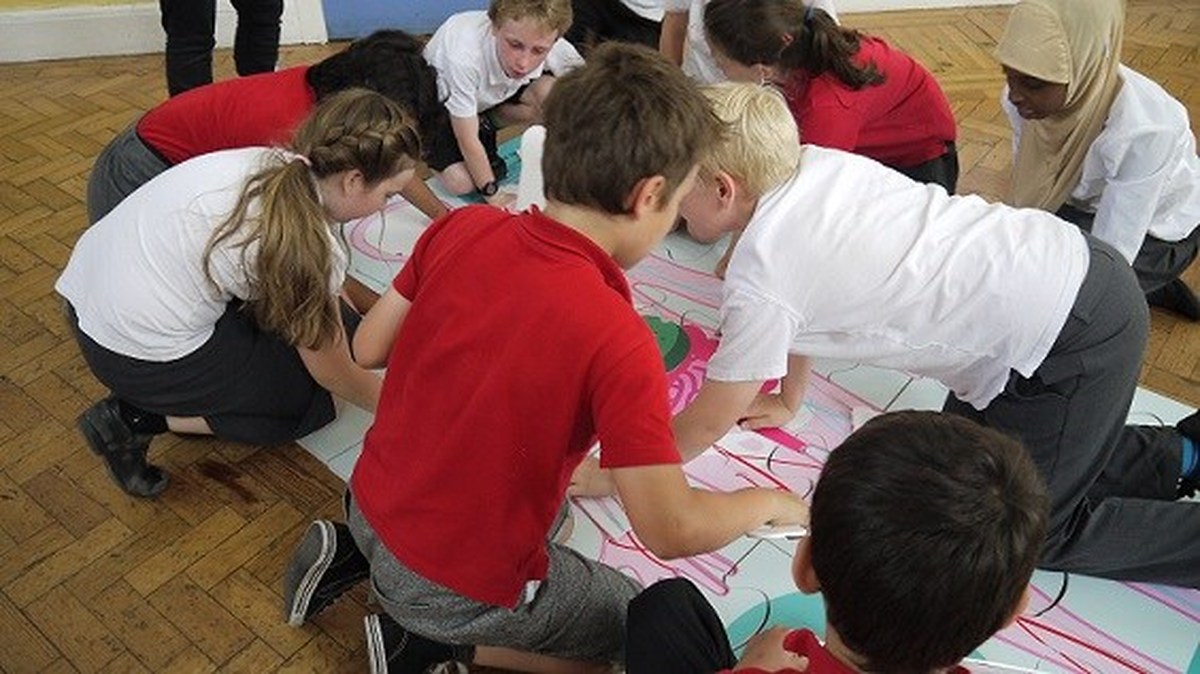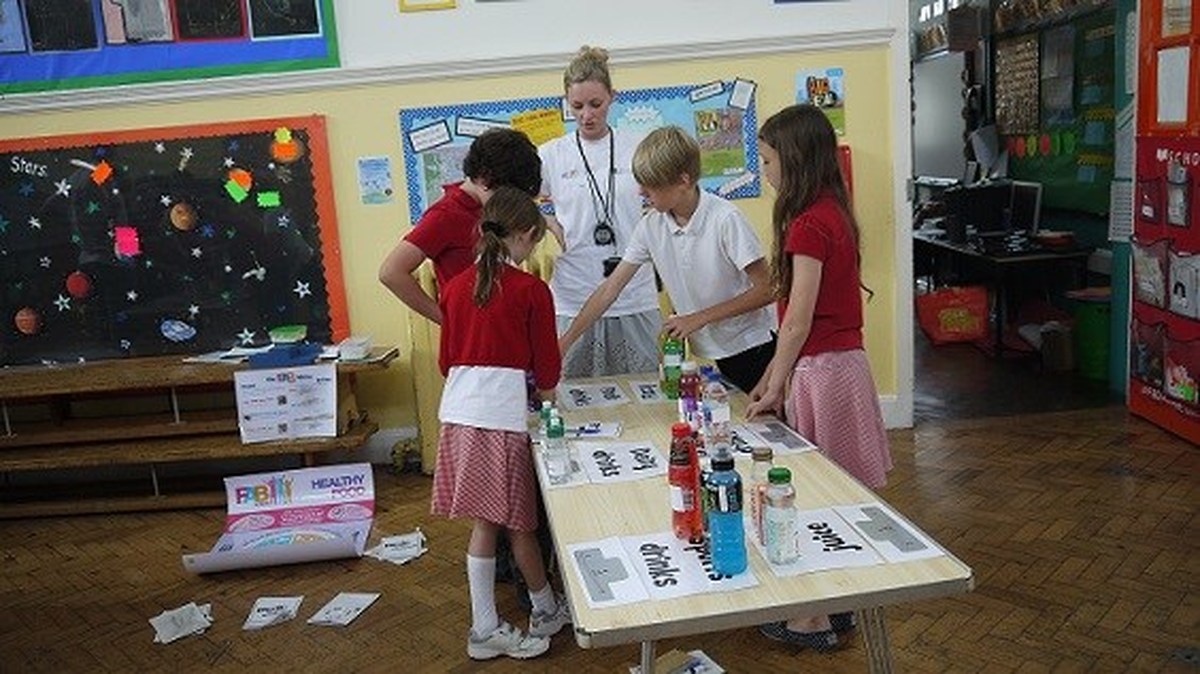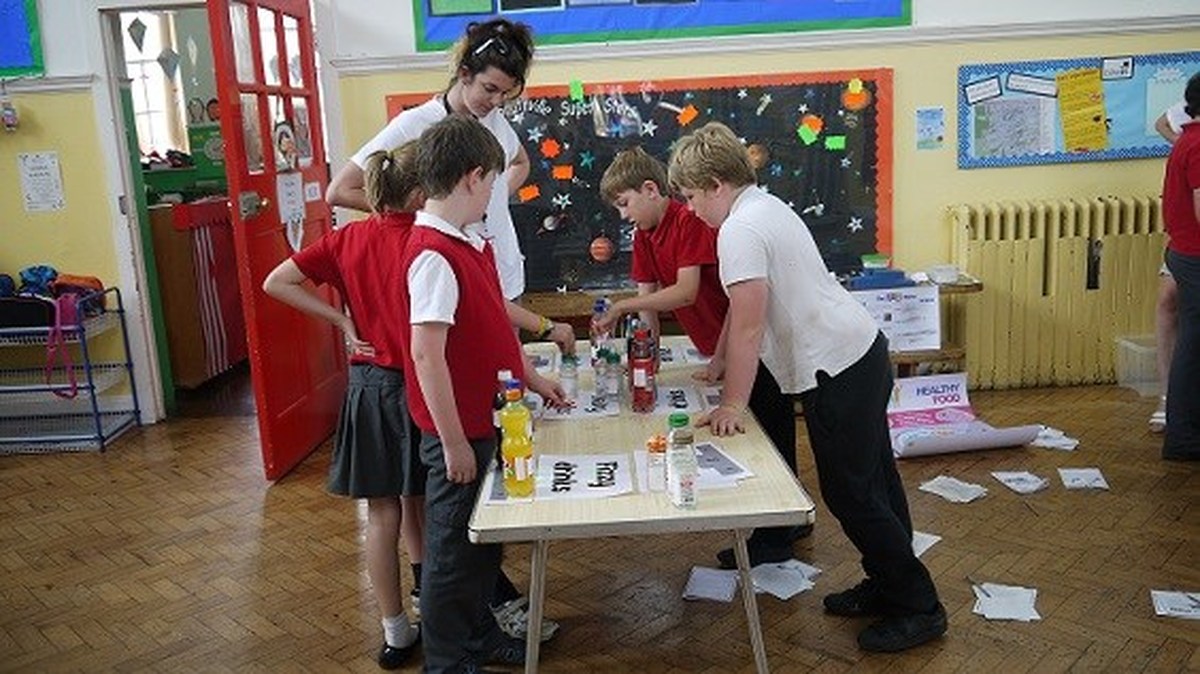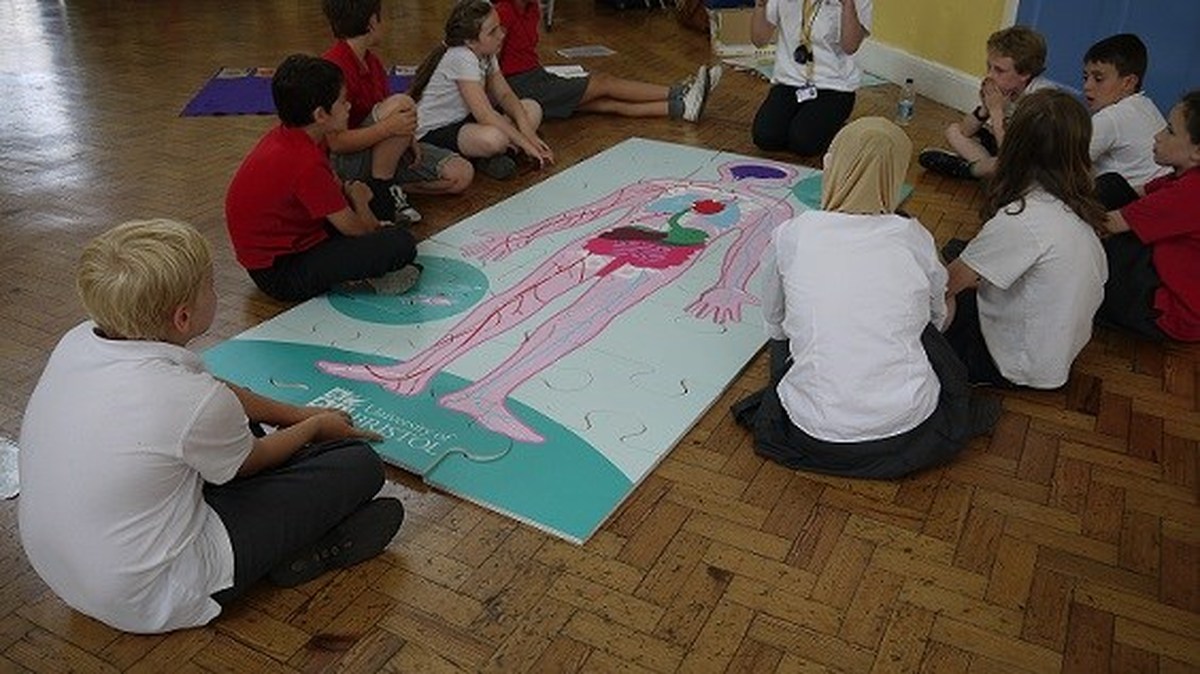 Awards
Southville Primary's chefs and gardener of the year are presented with the Mayor's Award for Excellence as a Health Improving School.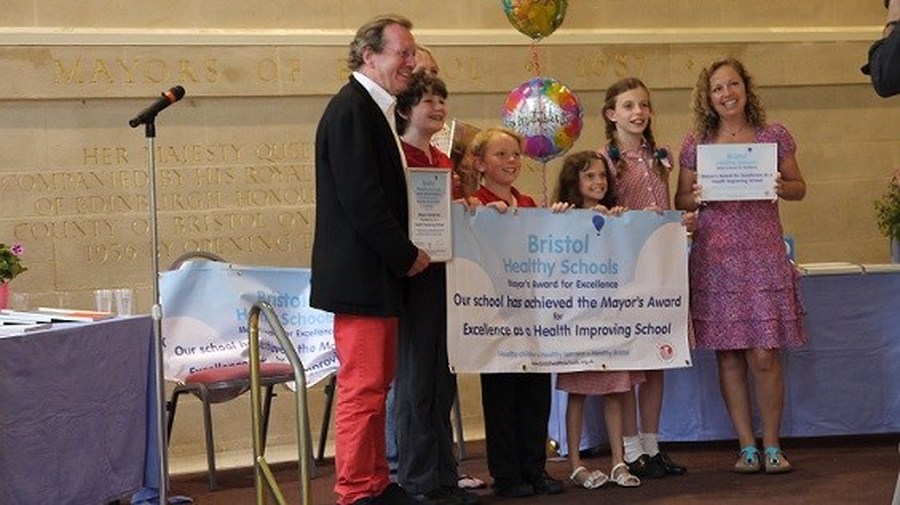 Arts Trail 2014
Robots invaded our hall for the weekend Arts Trail!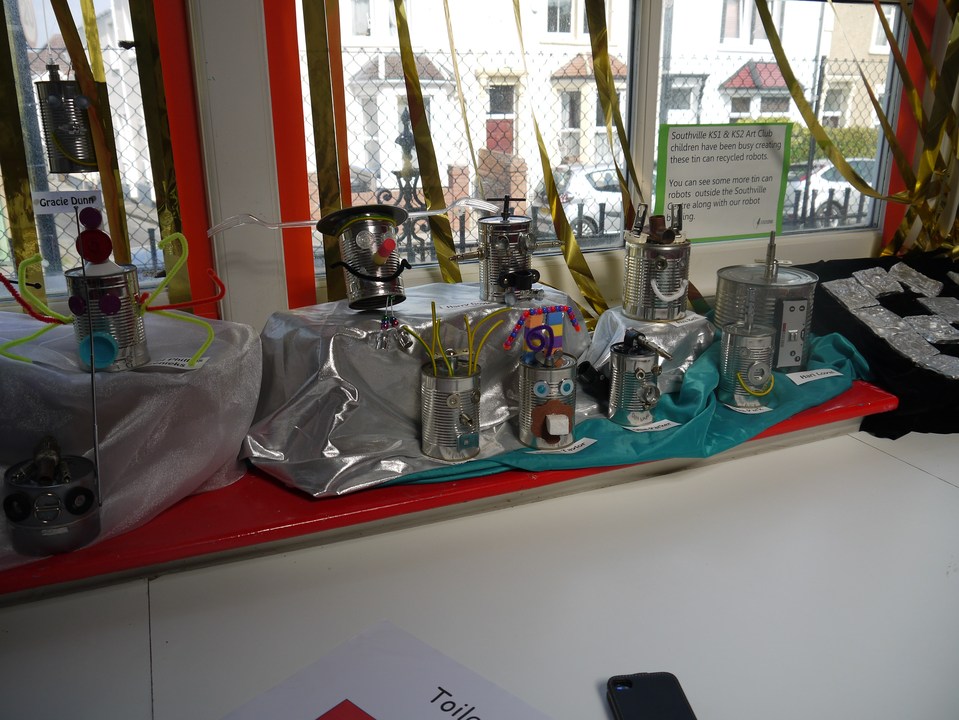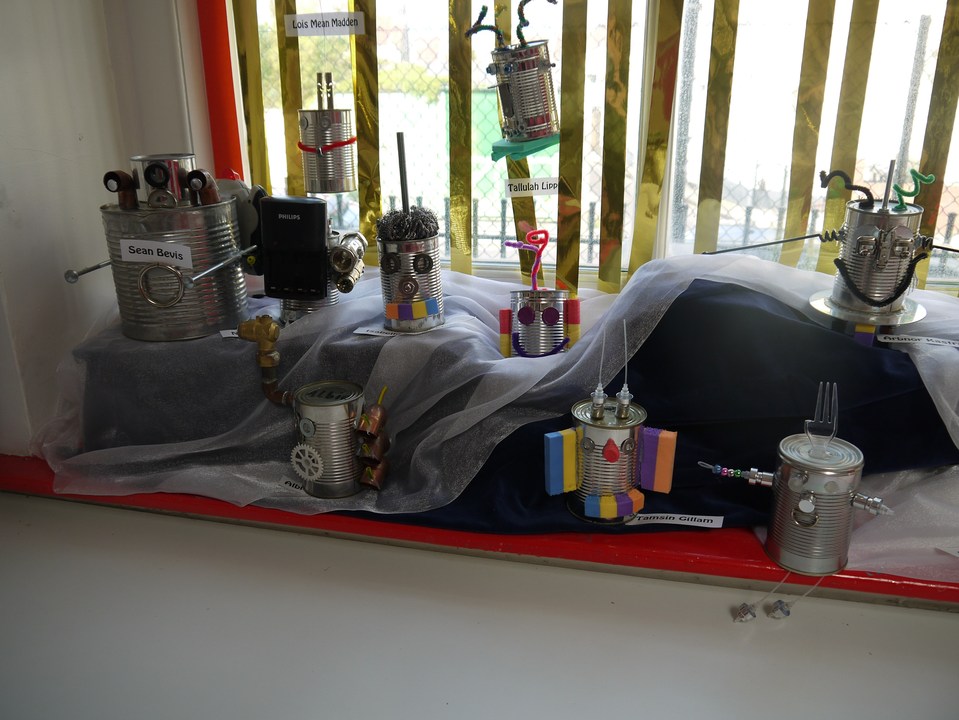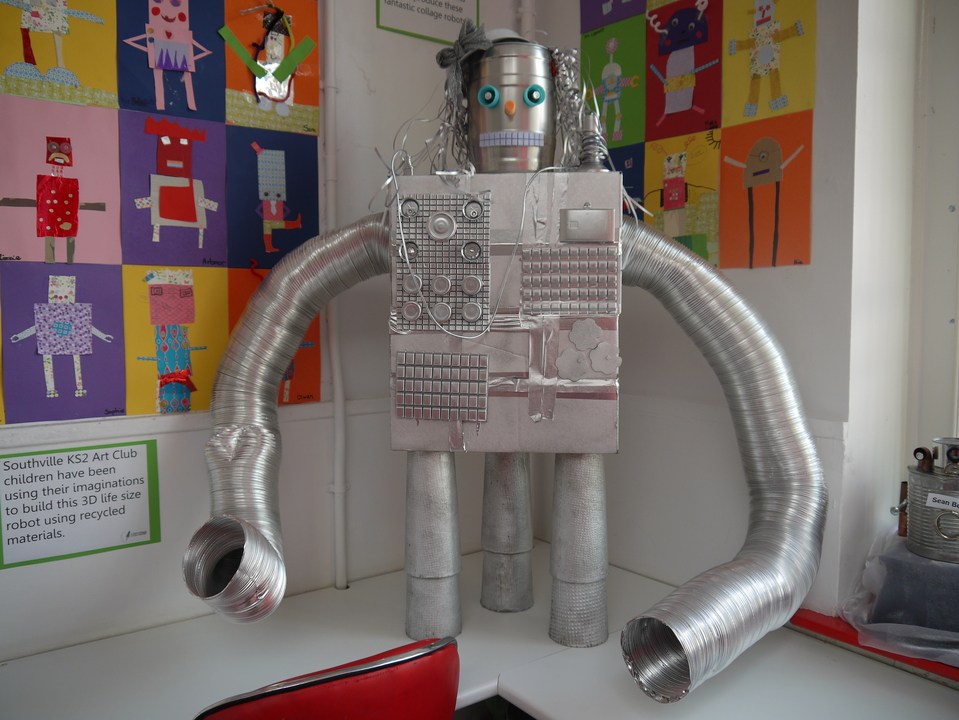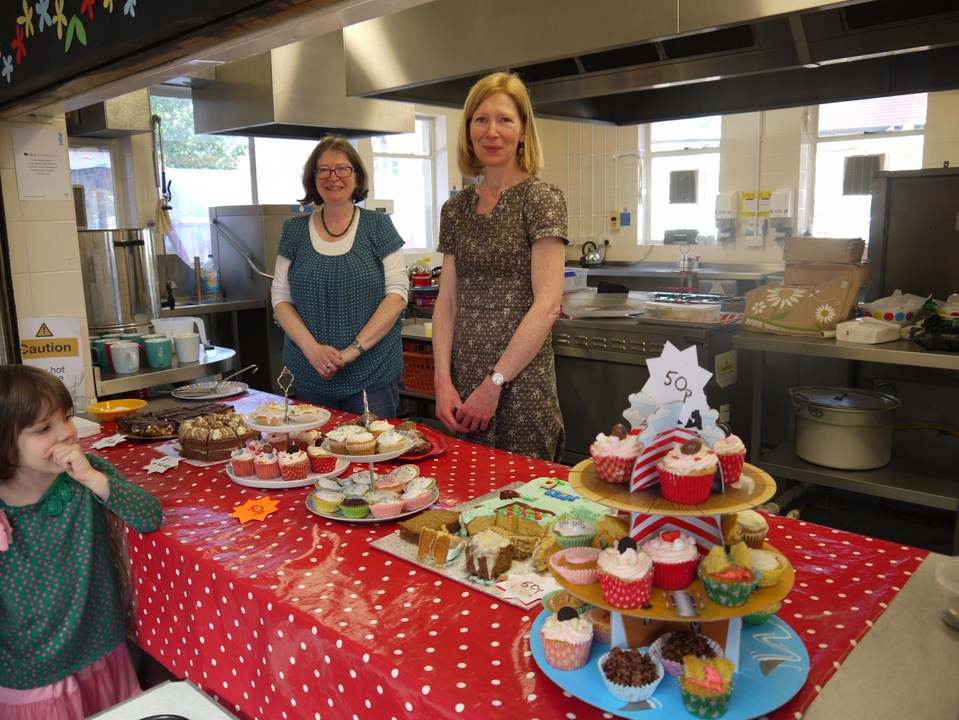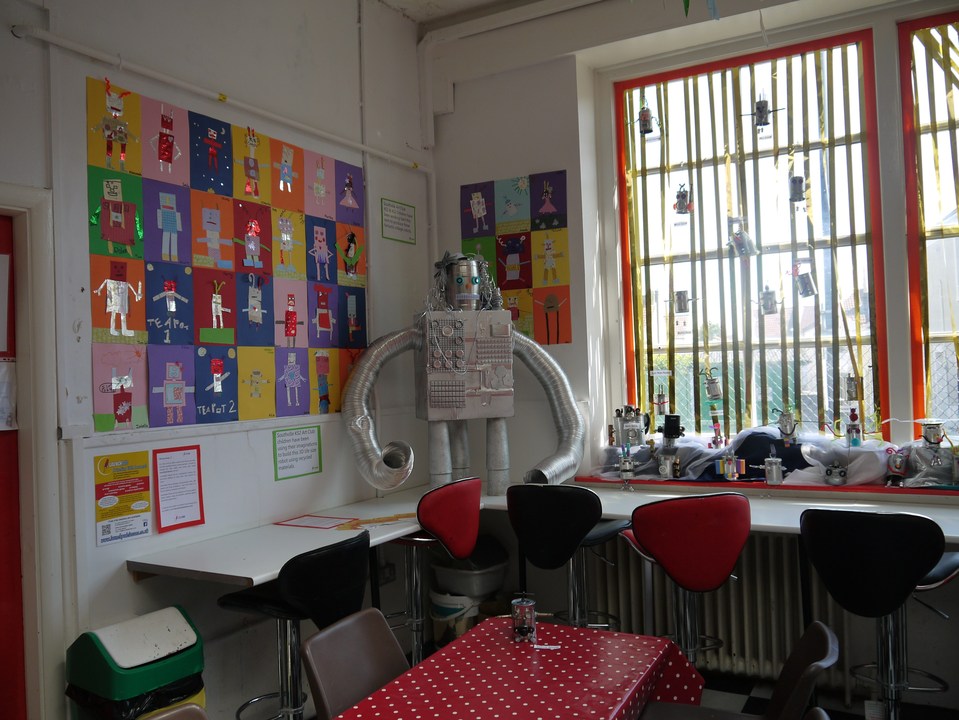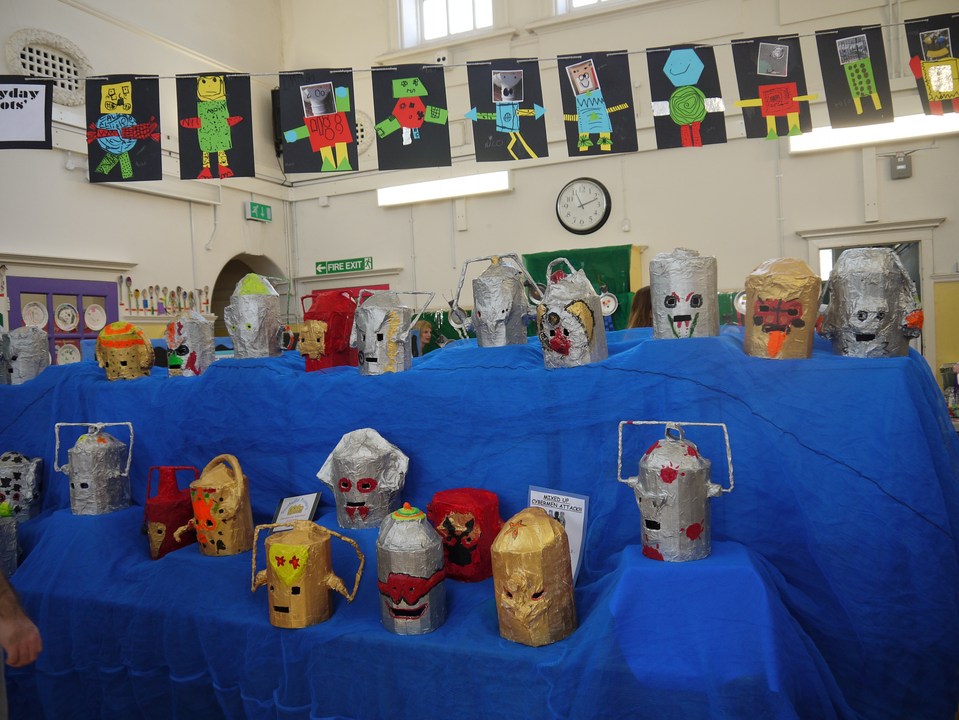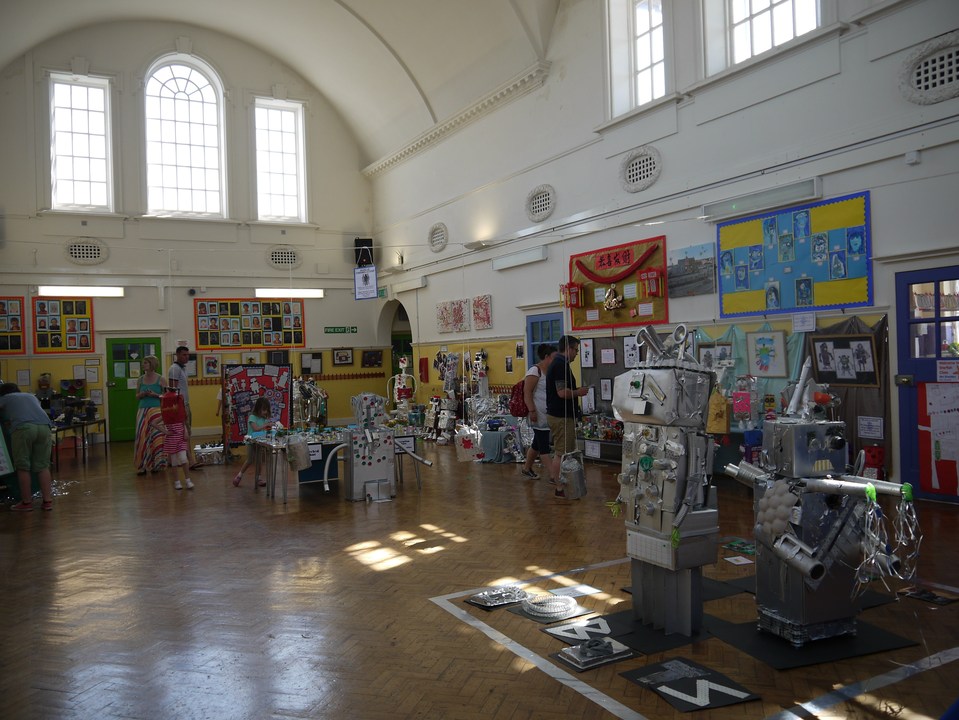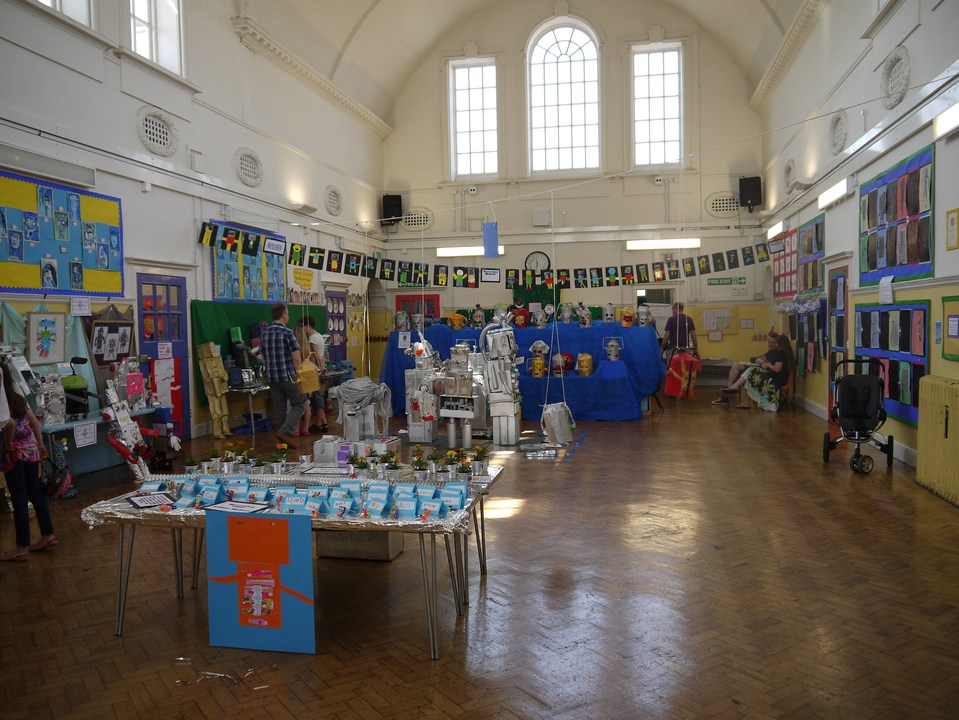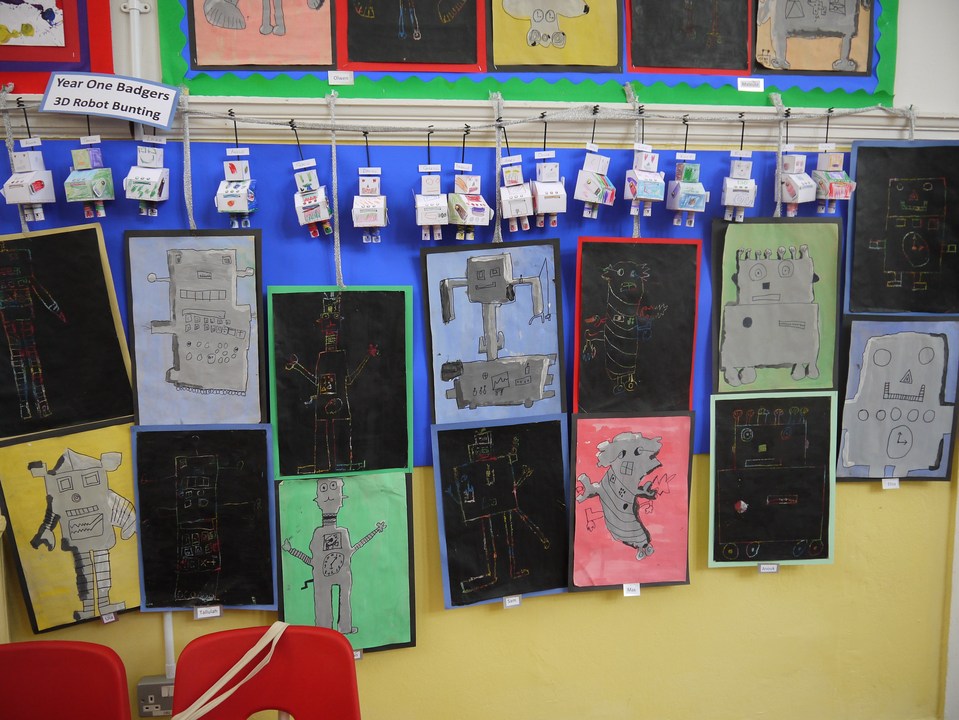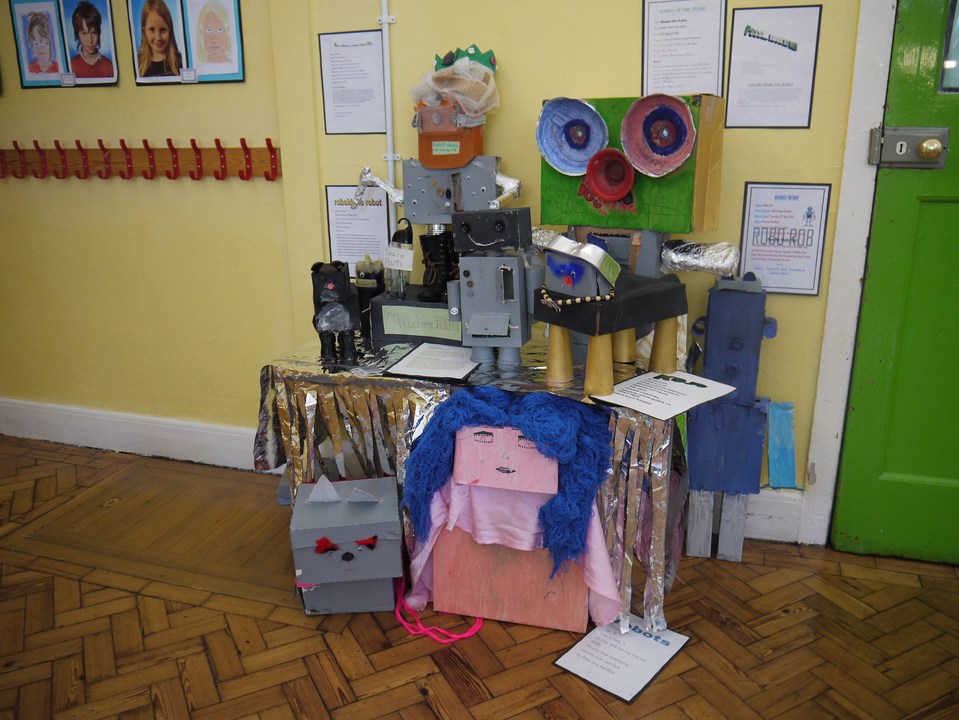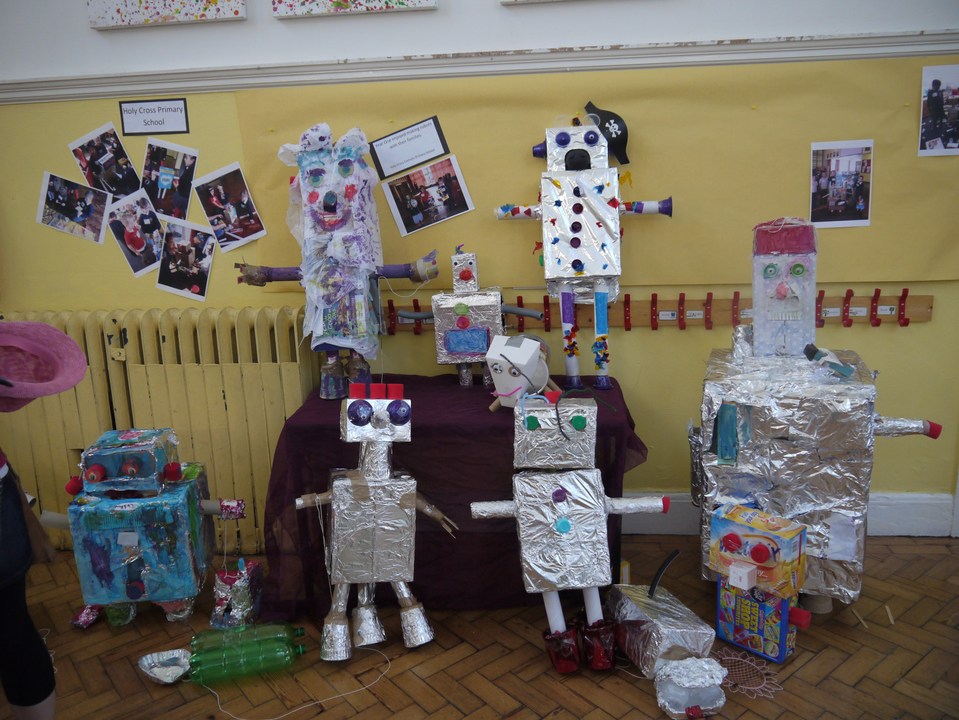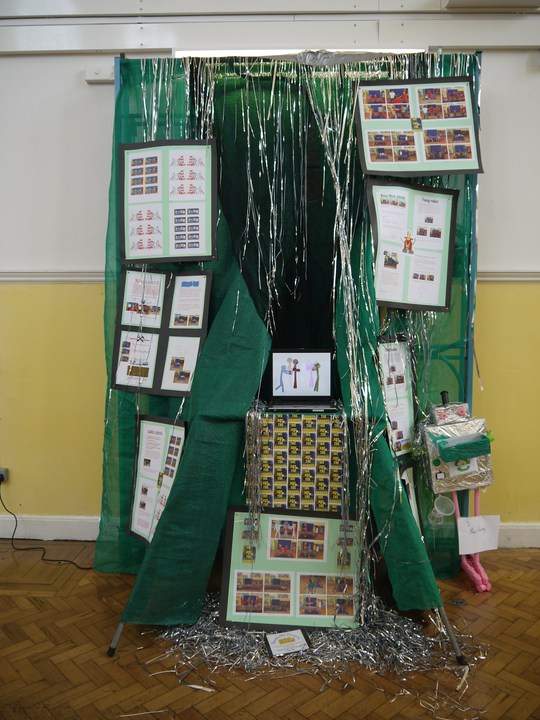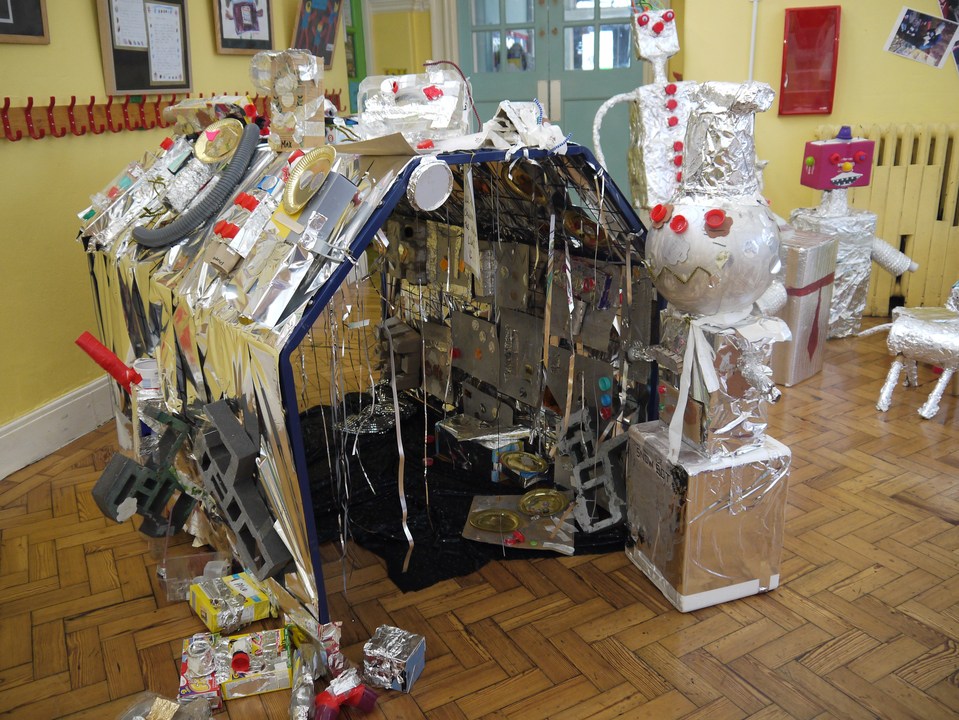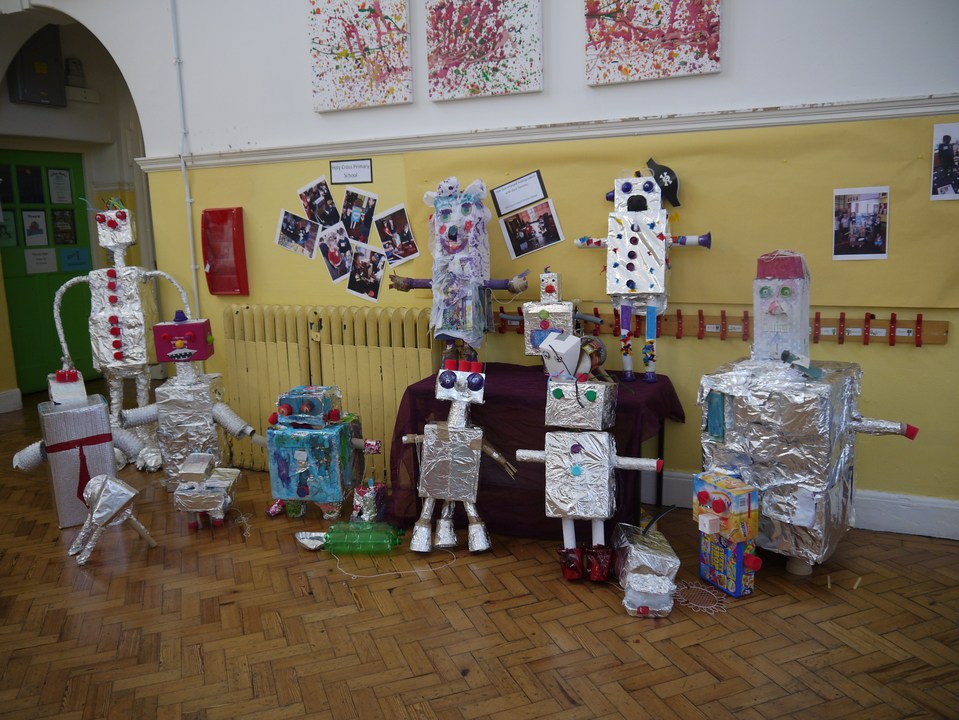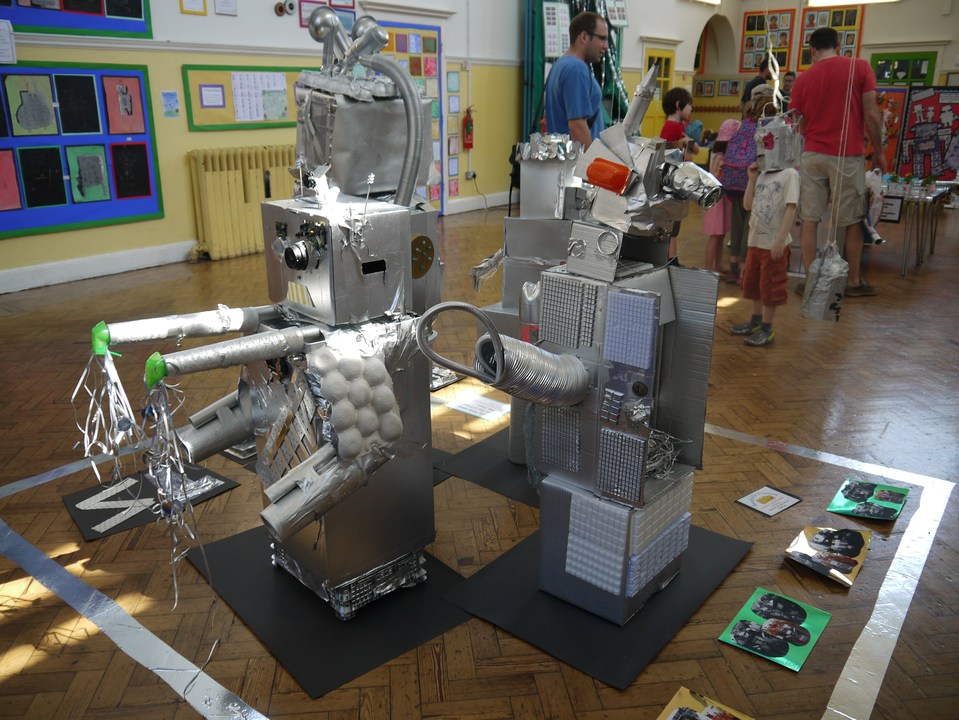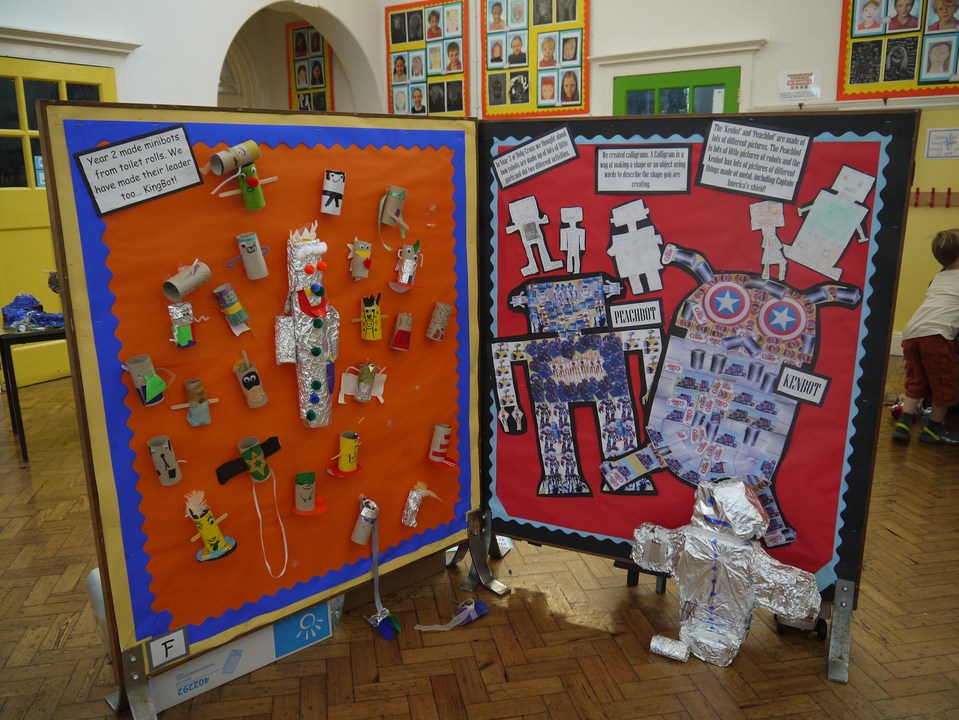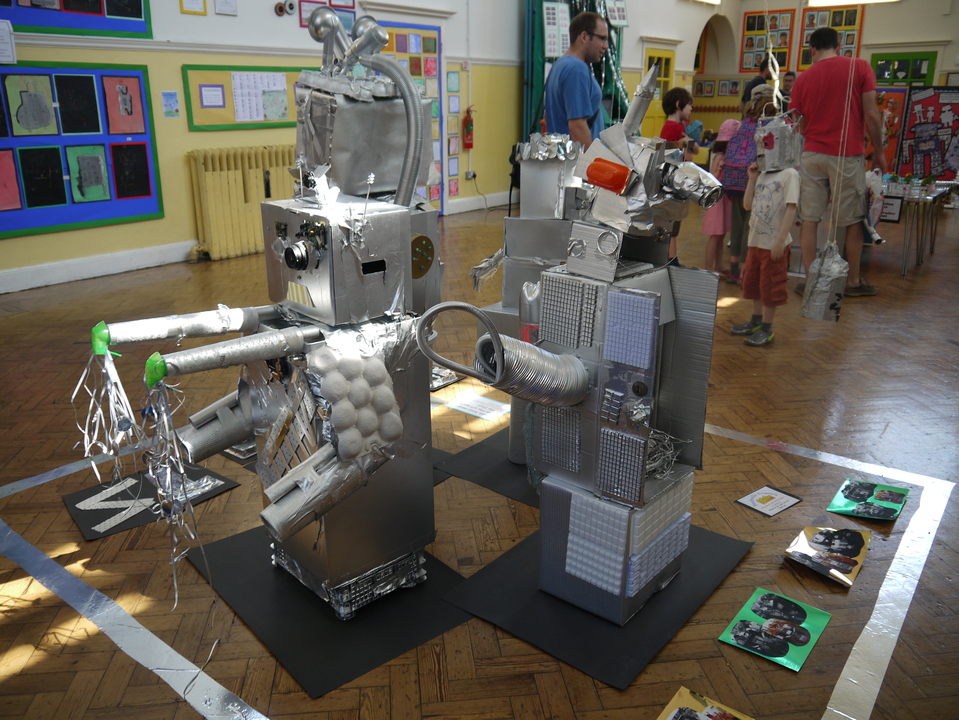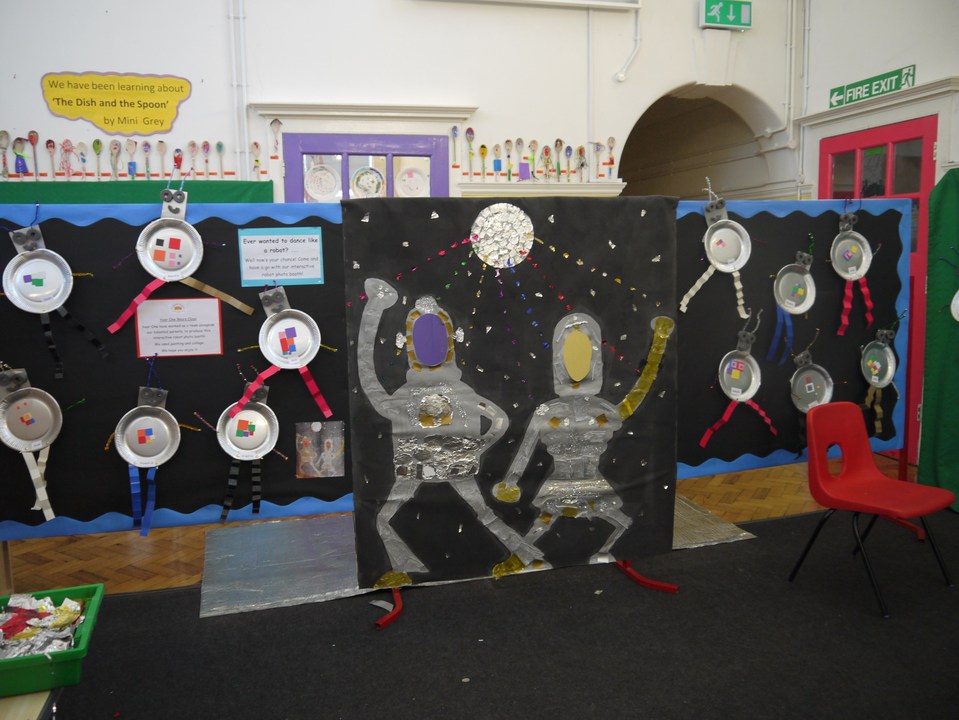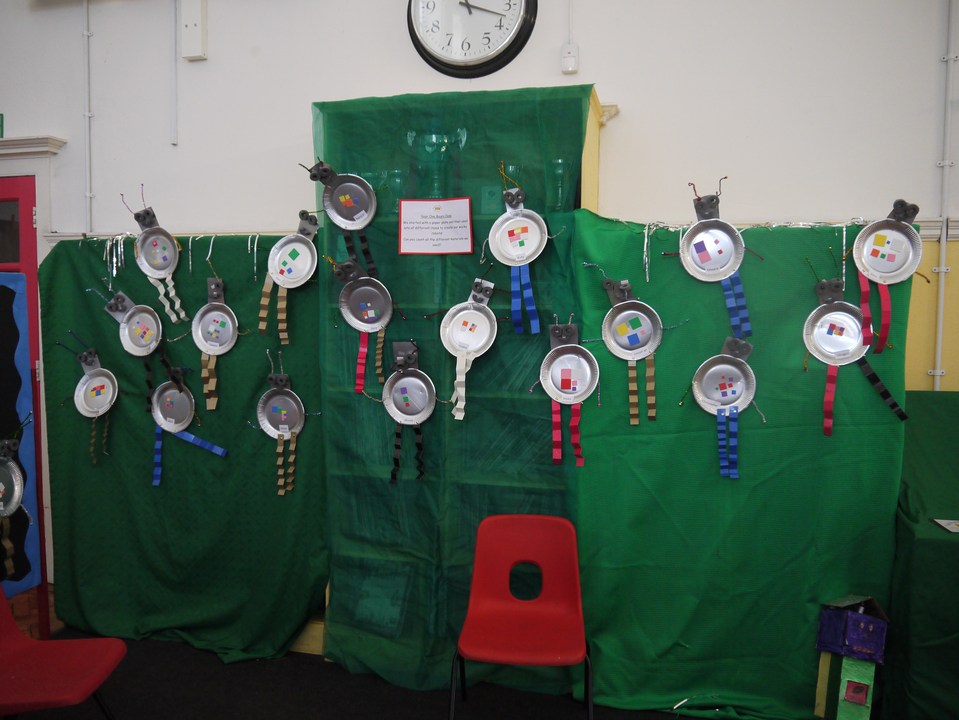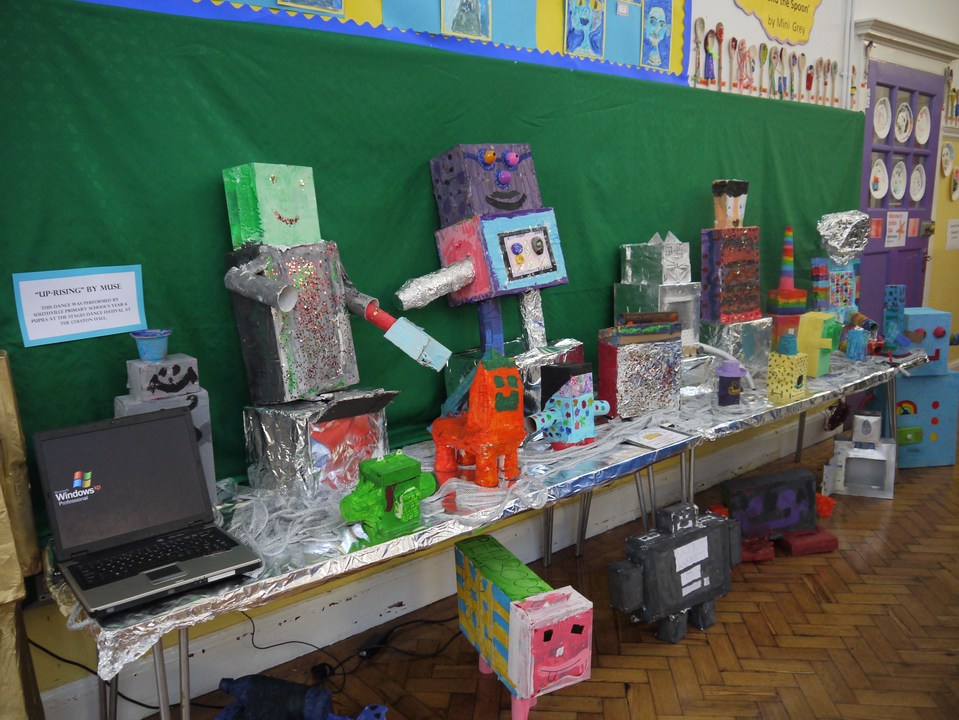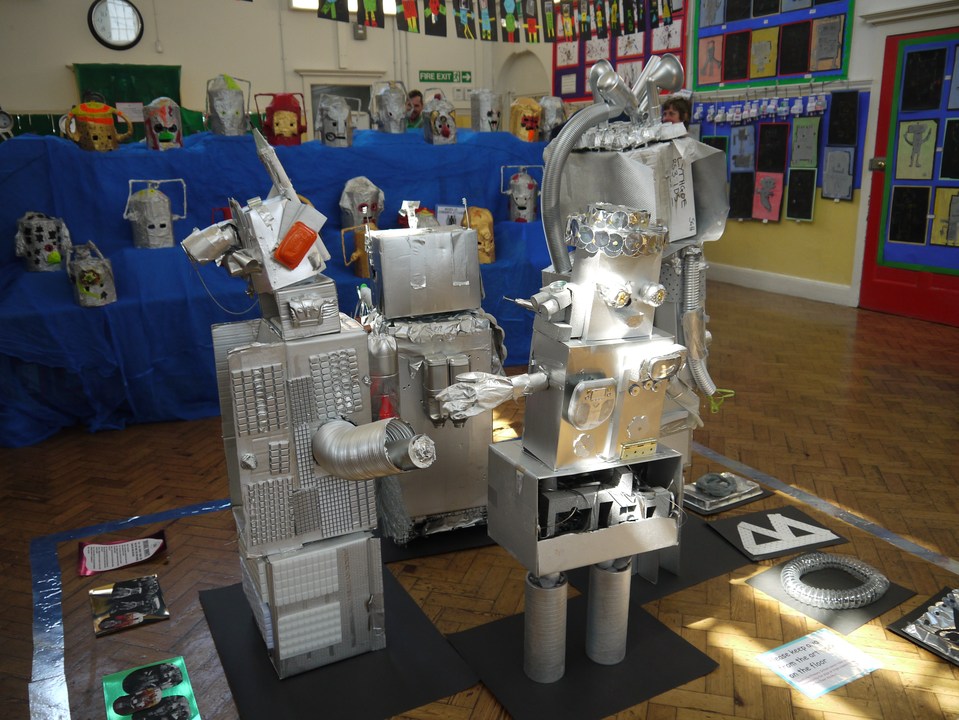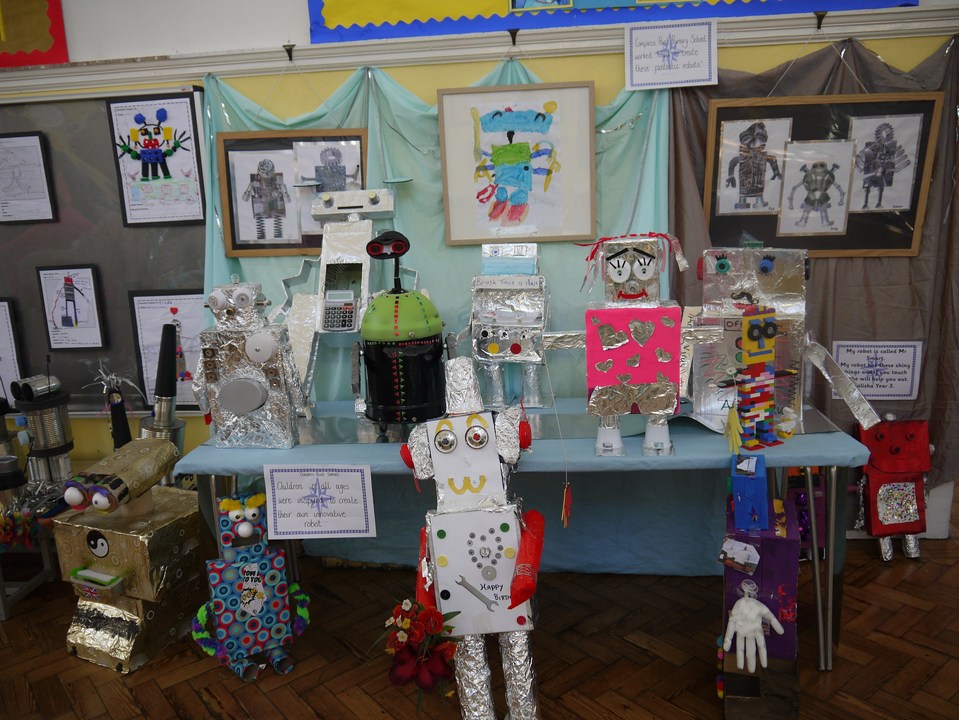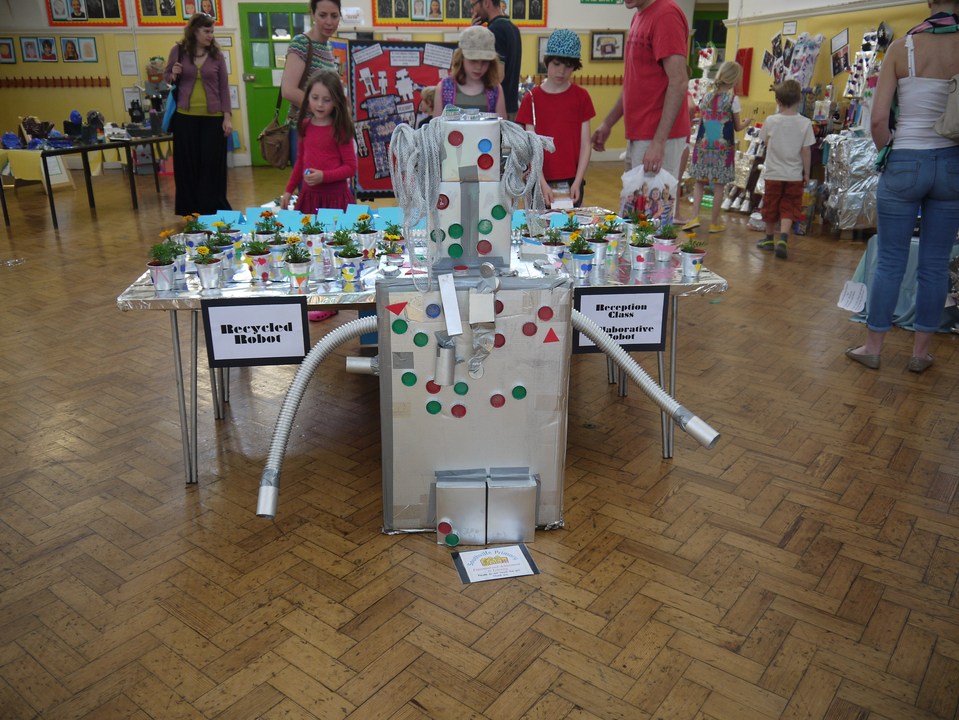 Our Myrtle site as at 1.30pm on 8th January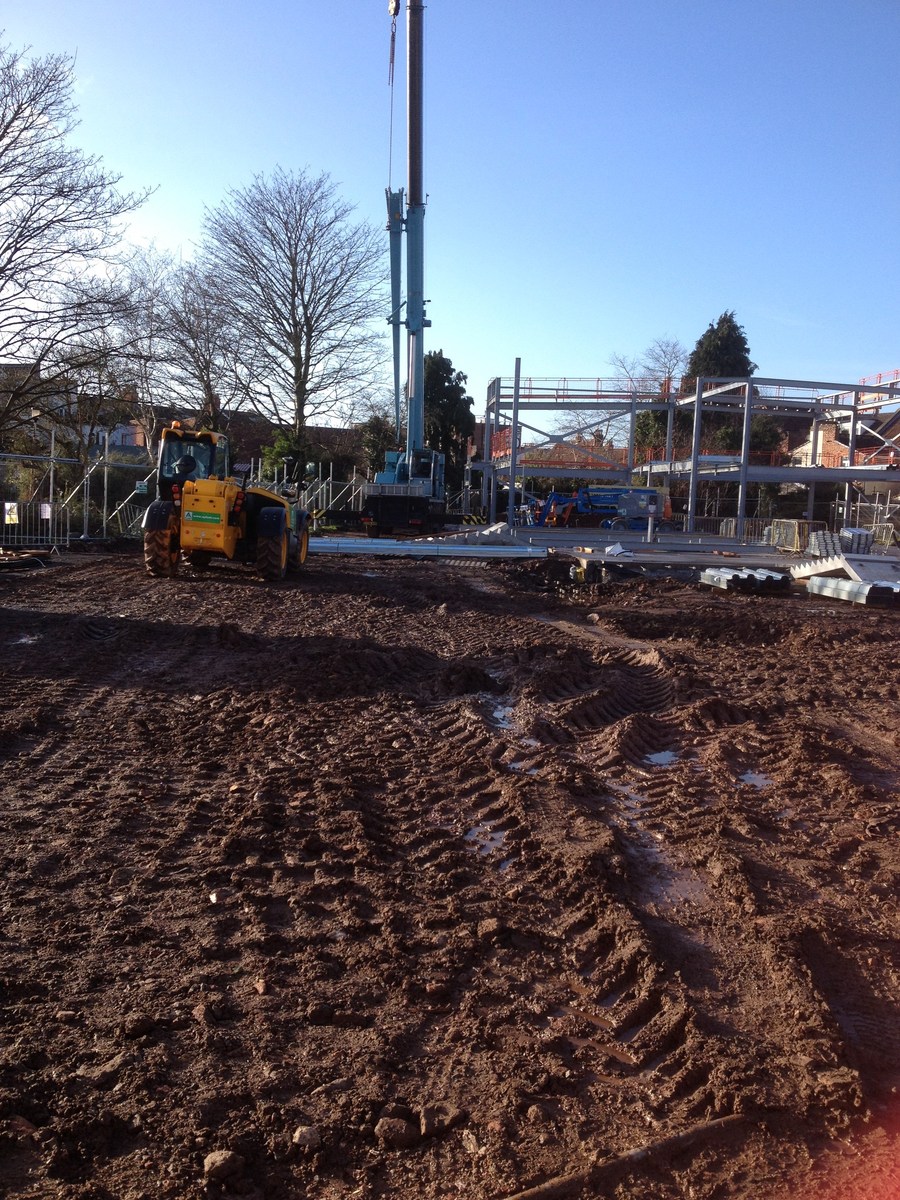 School Christmas Dinner.
Thank you to the PTA helpers and to the year 5 boys who gave an impromptu cabaret!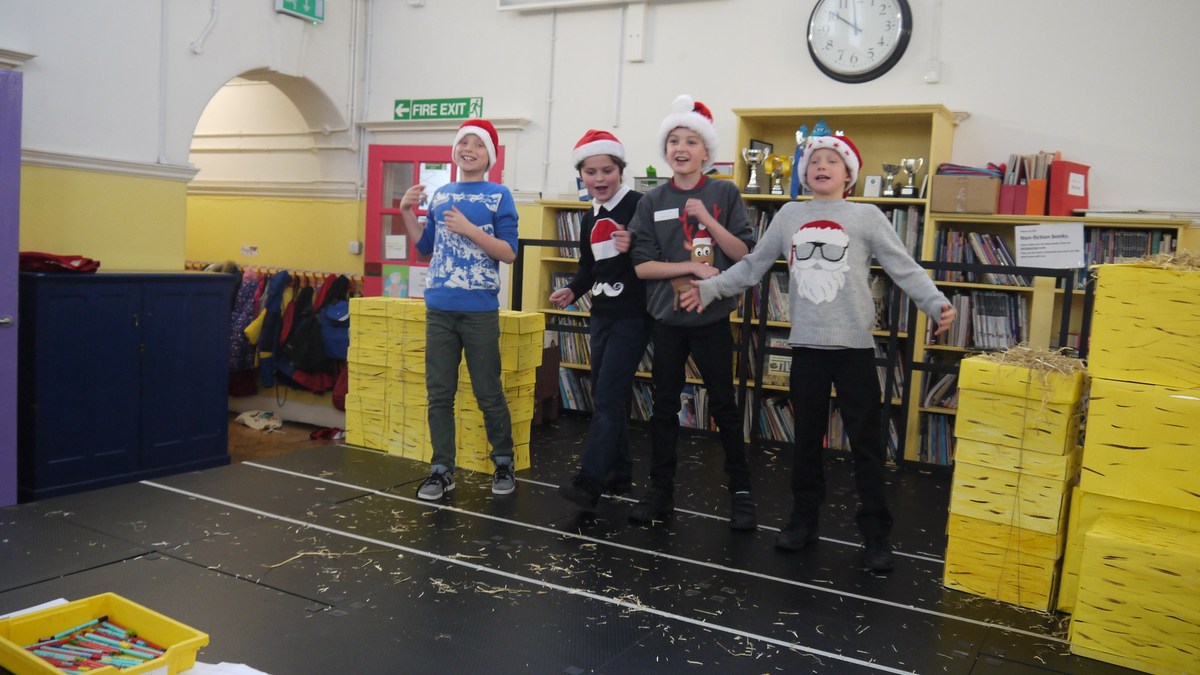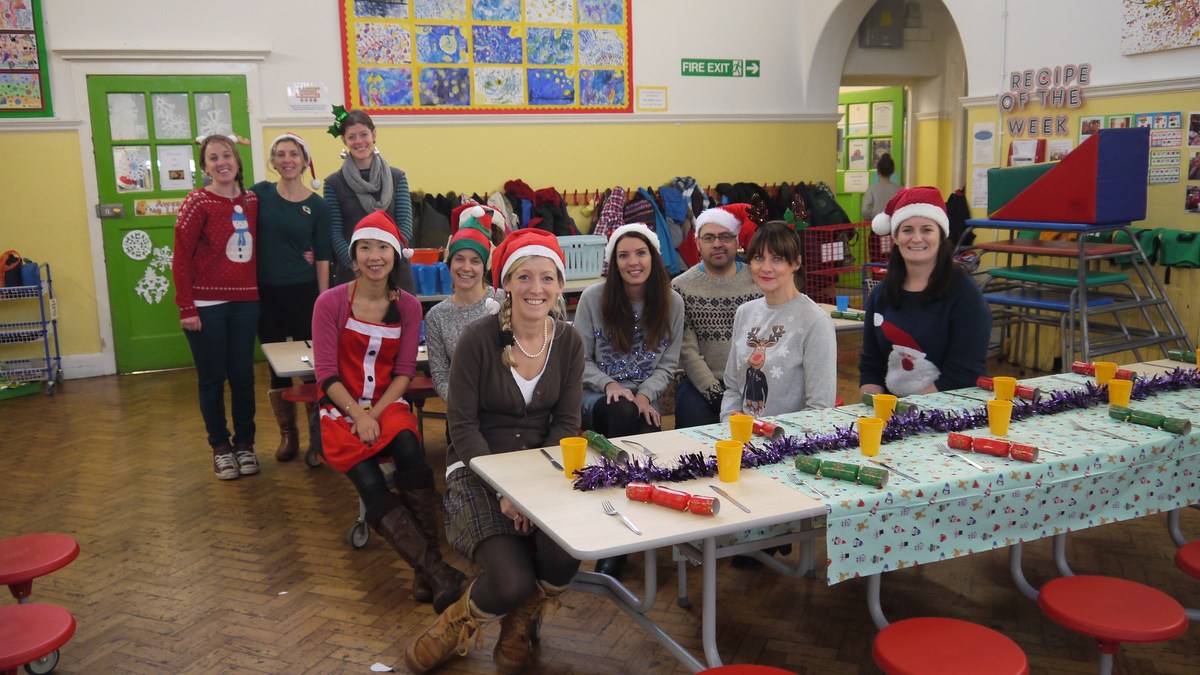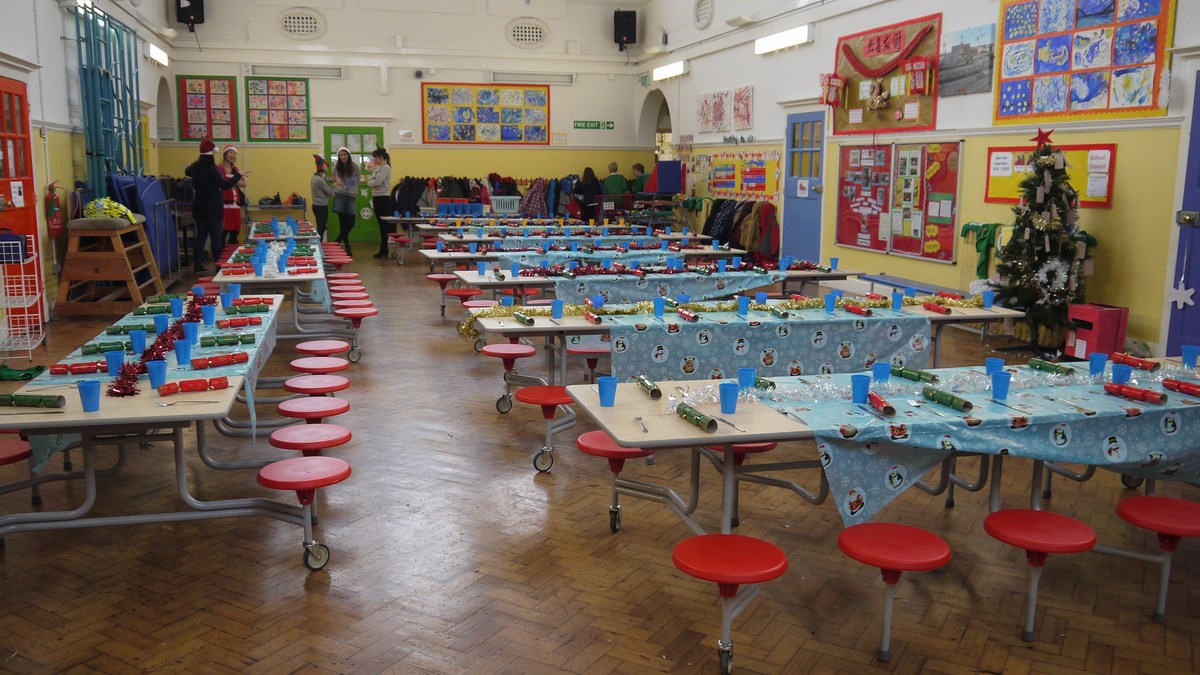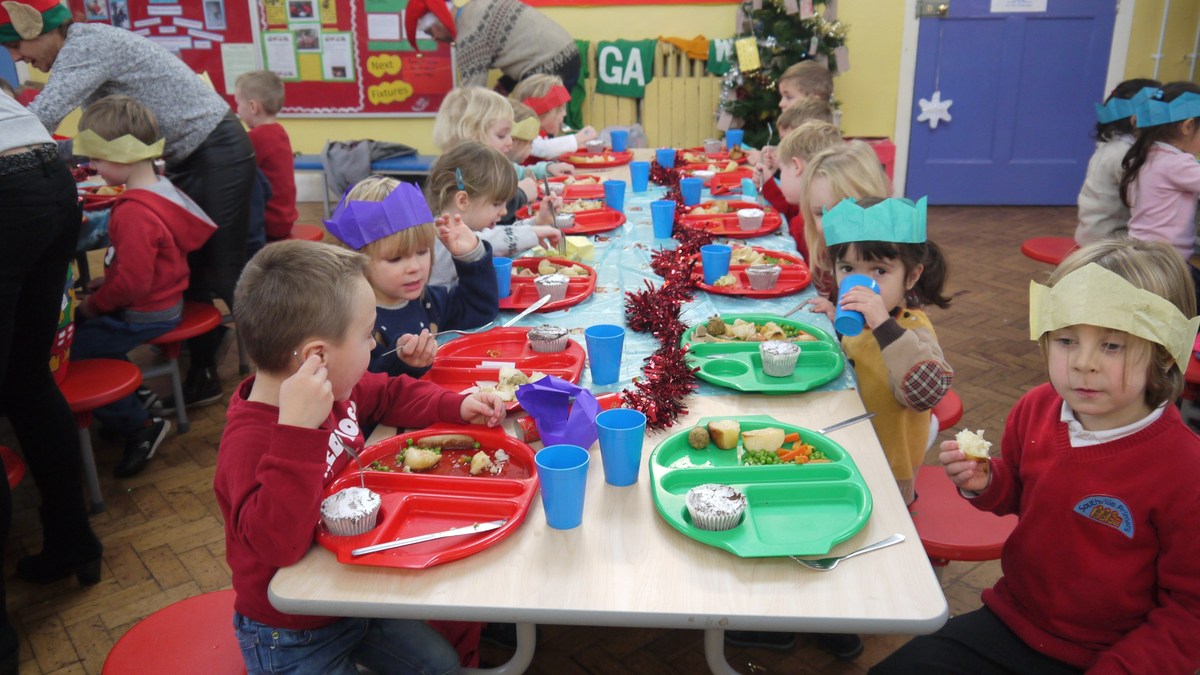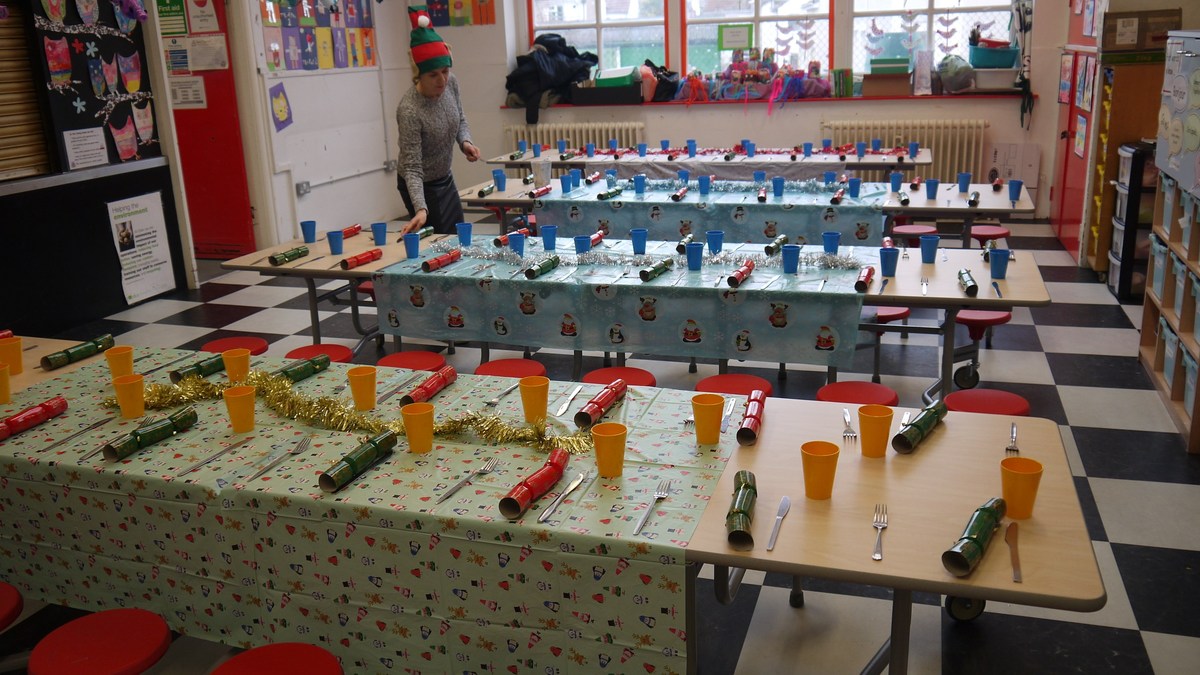 Don't forget to check out the videos of Year 4 Kangaroos showing how they developed Christmas-themed decorations/ornaments that include motors and bulbs!
Southville Primary School (Myrtle Site)
10th December 2014
Mr Potter and Mr Thomas went for a walk around the new site.
The Foundations are in and the preparation for the concrete slab are on track. It was great to get on site.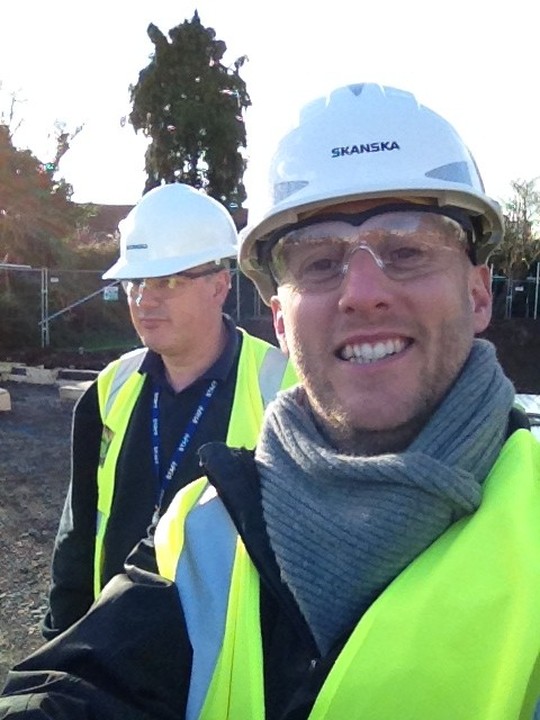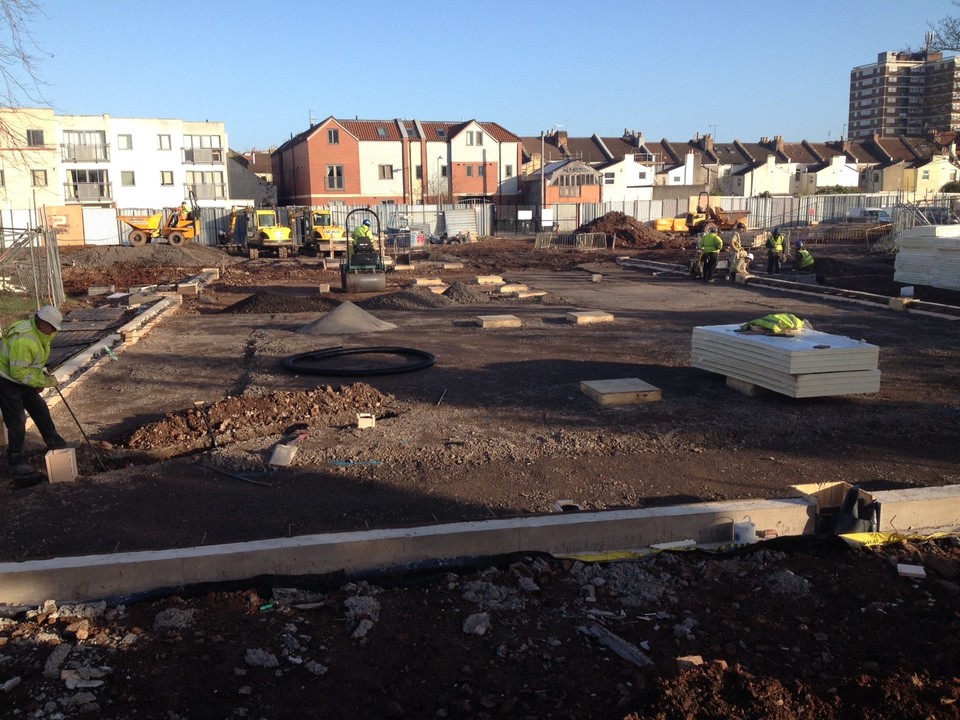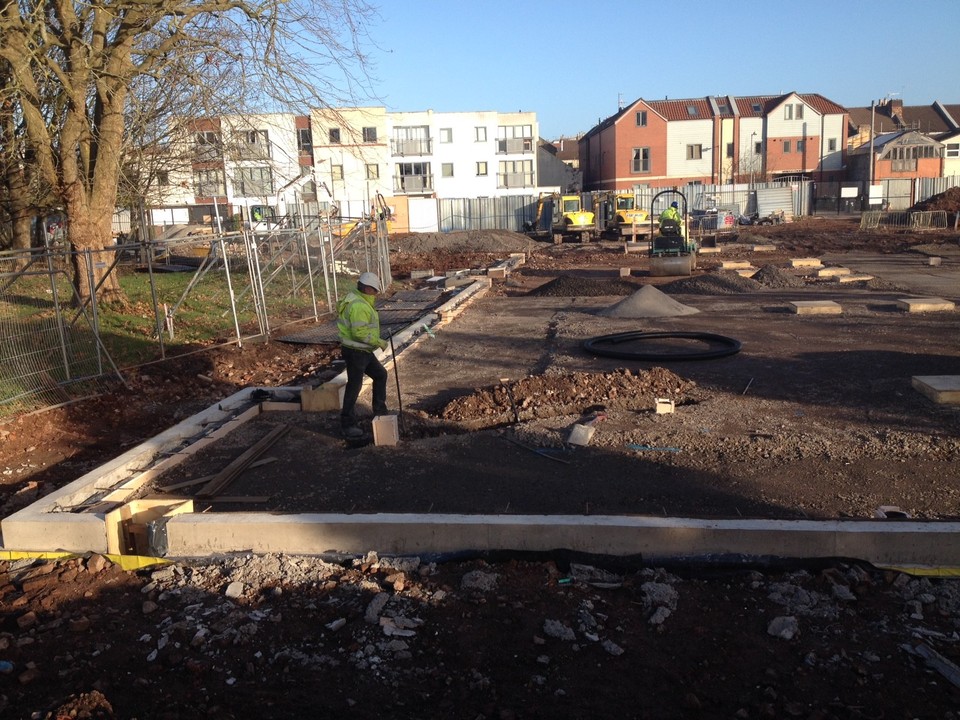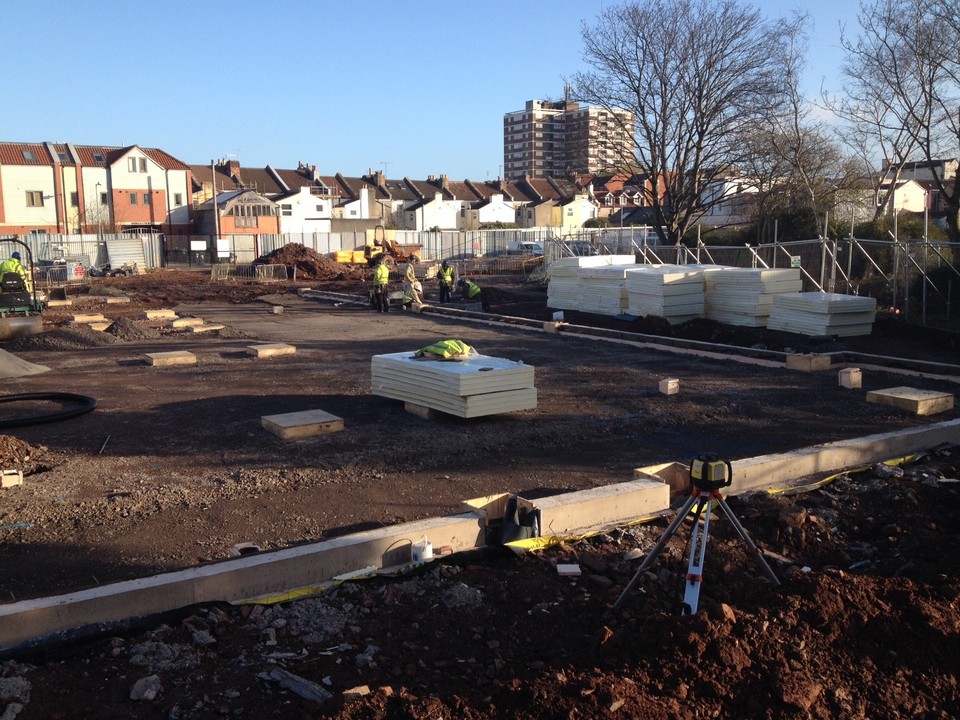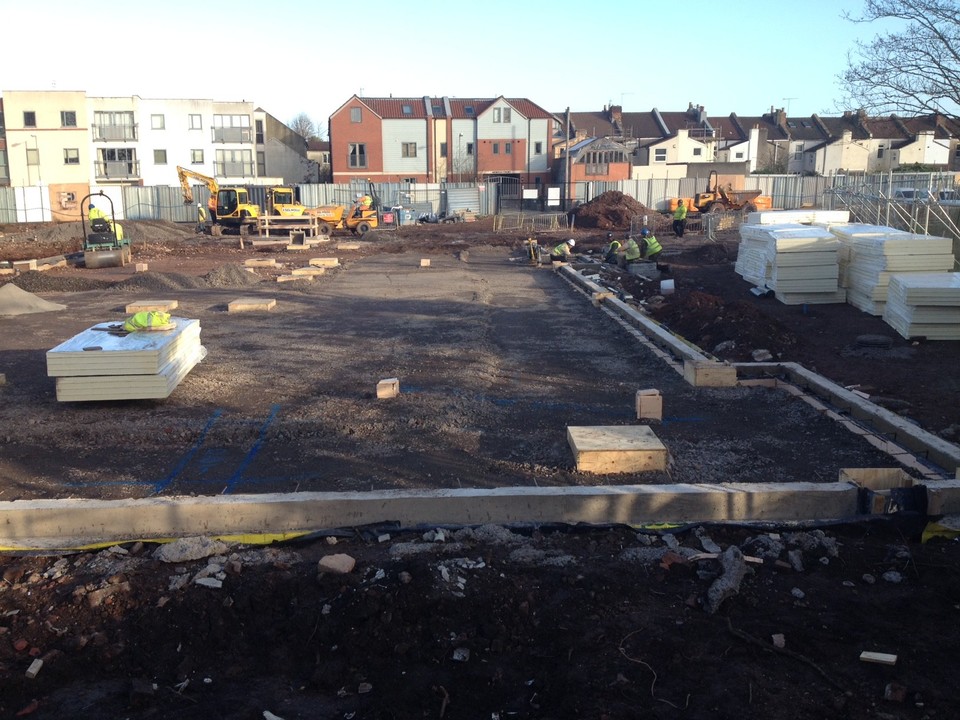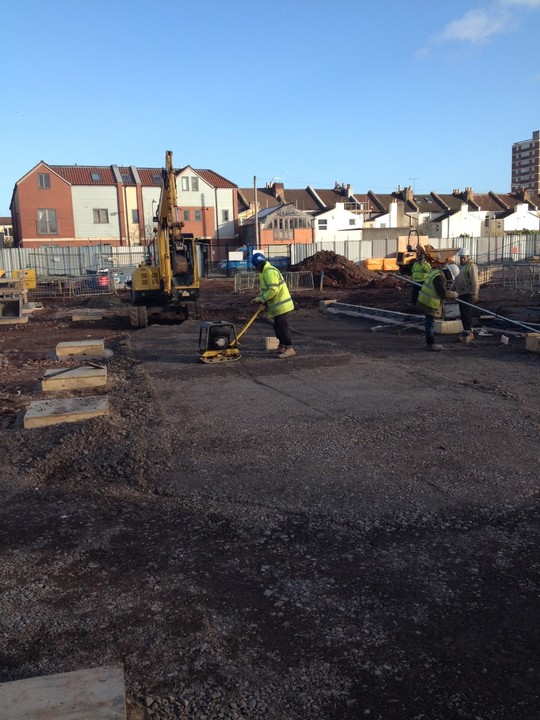 Southville Primary School (Myrtle Site)
19th November.
Everything is progressing well and on time at the moment, the cars are on what will be the MUGA/Playground. Changes will happen very quickly from the end of December, when construction above ground begins, so please drop by with your children so that they can watch the building 'grow'! An internal 'rainbow' themed colour scheme was suggested to link the Merrywood hall colours with the new building and we are very pleased with what the architects have come up with.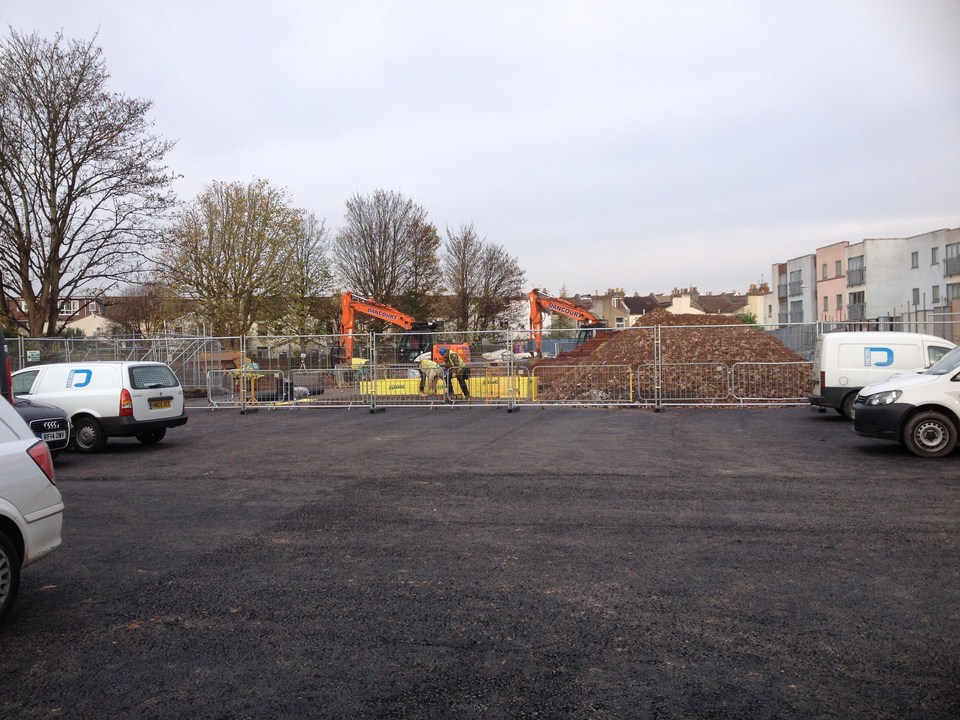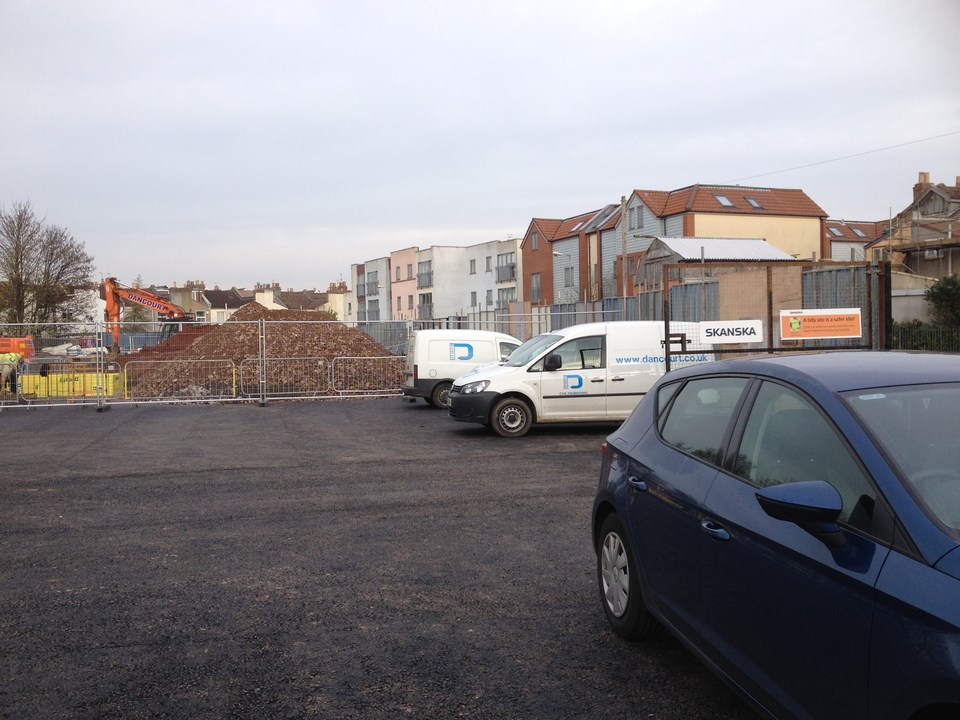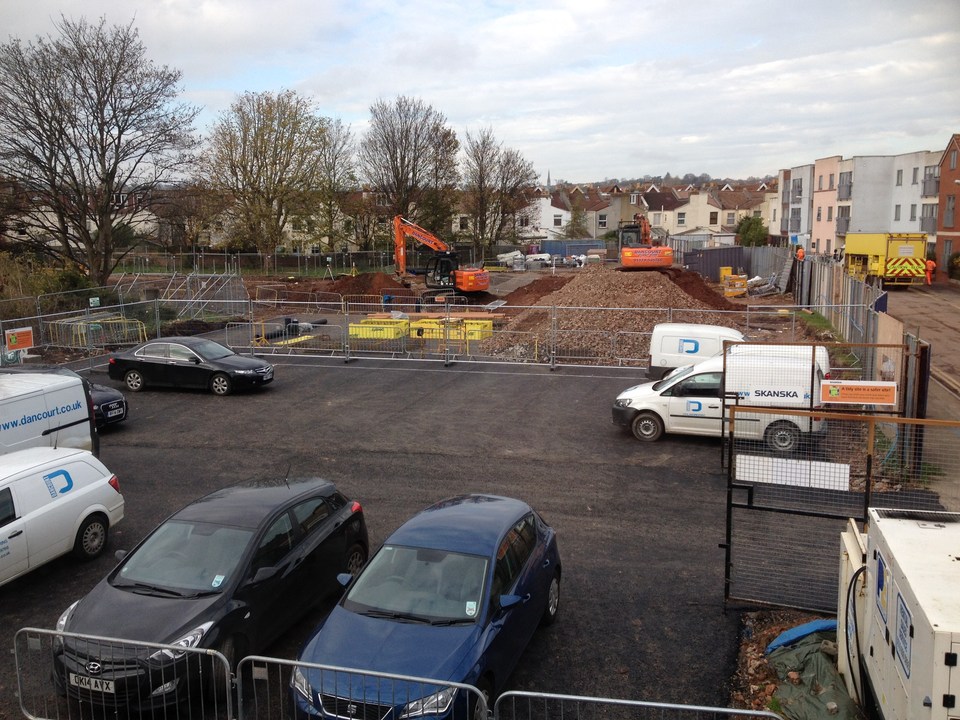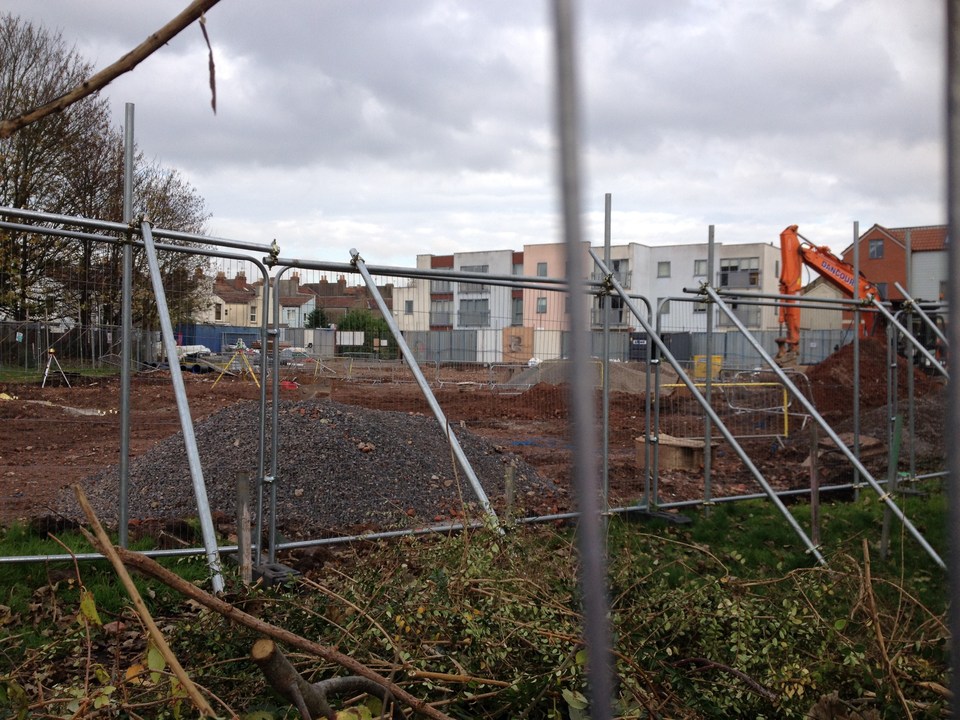 Supporting Children in Need
Well done everyone, super costumes! Thank you for your contributions to Children in Need, we raised over £315! Thanks to Louis for asking if we could do this and organising it.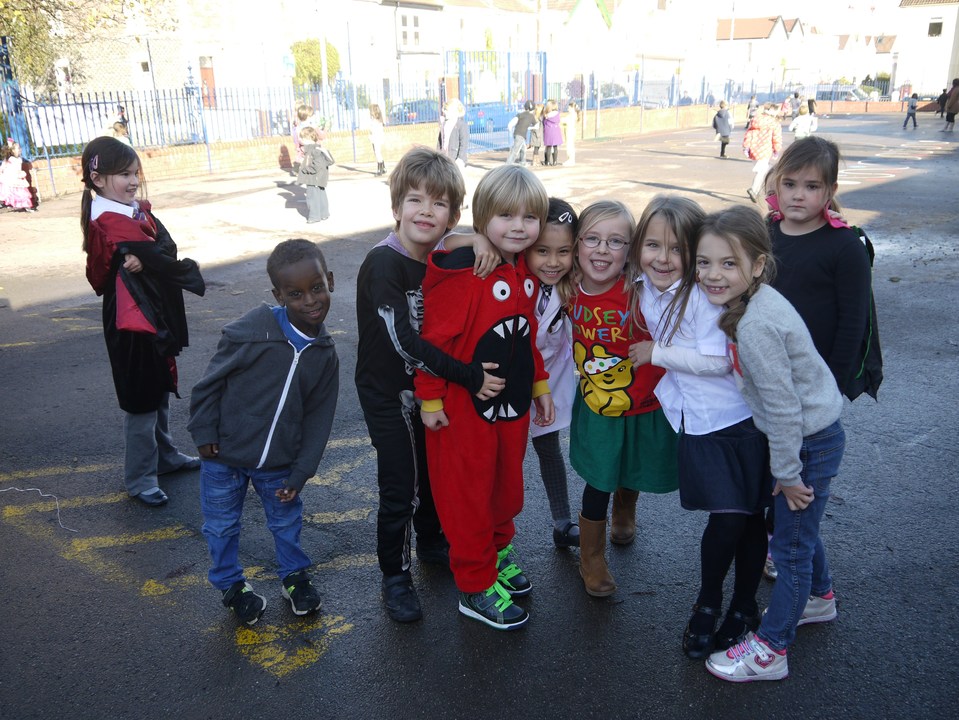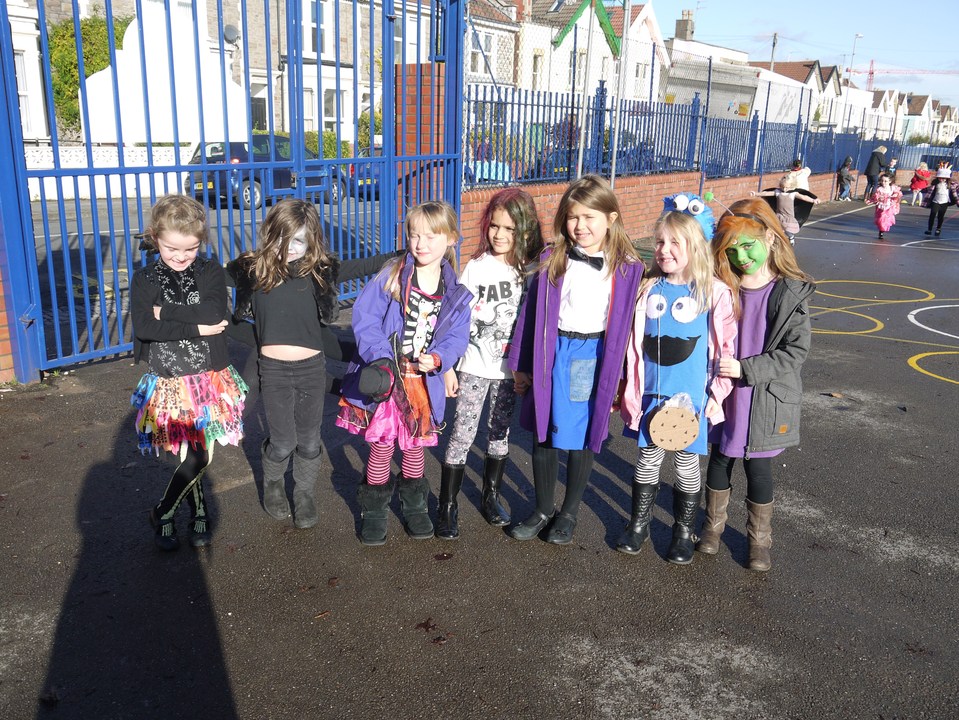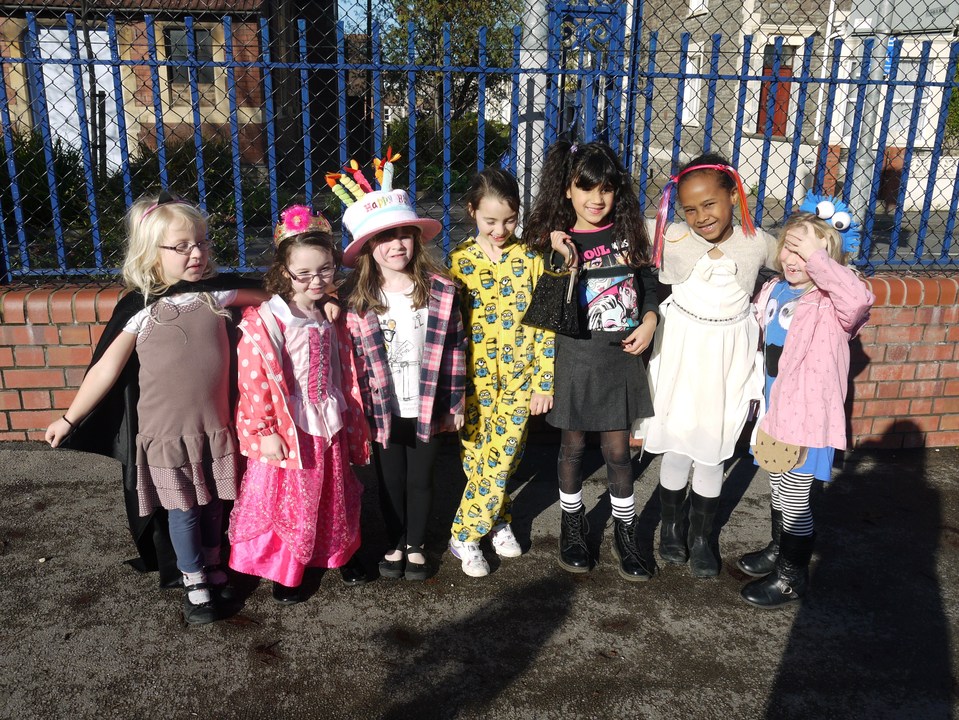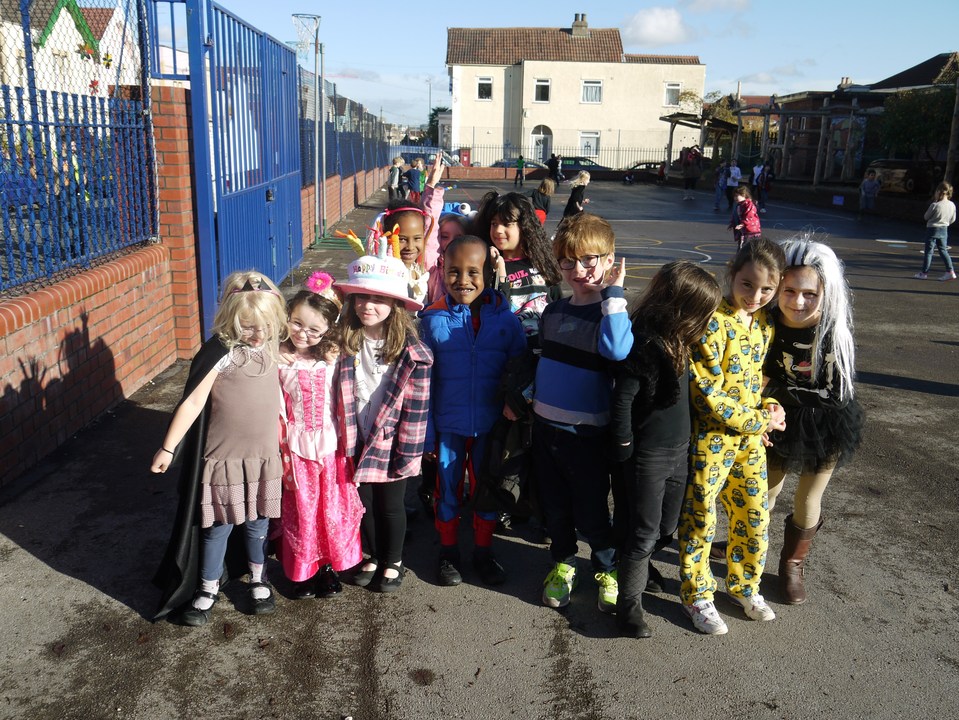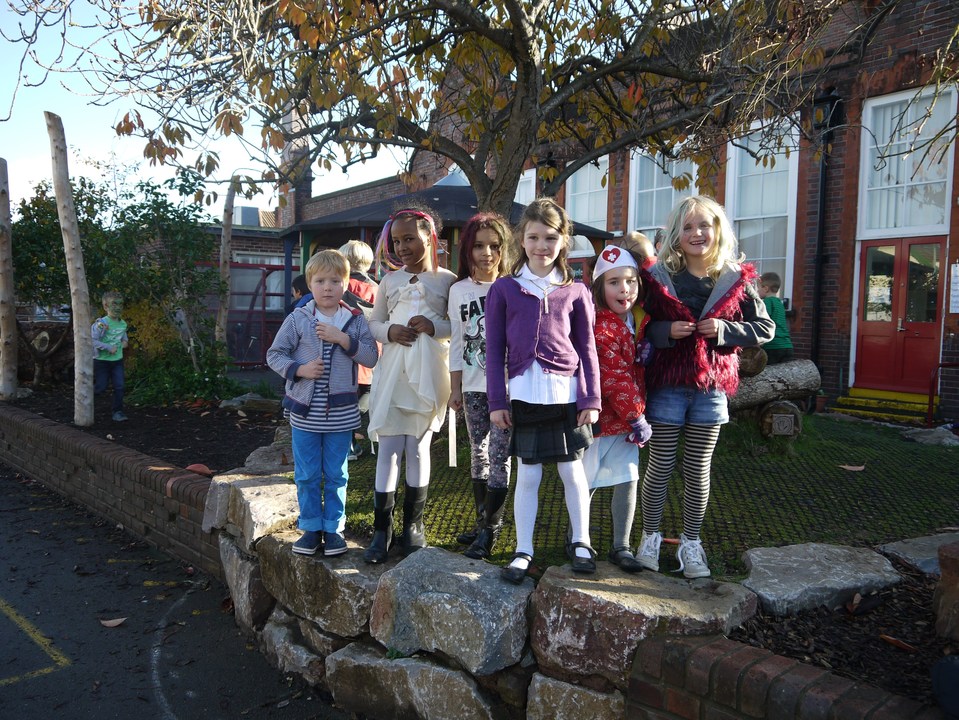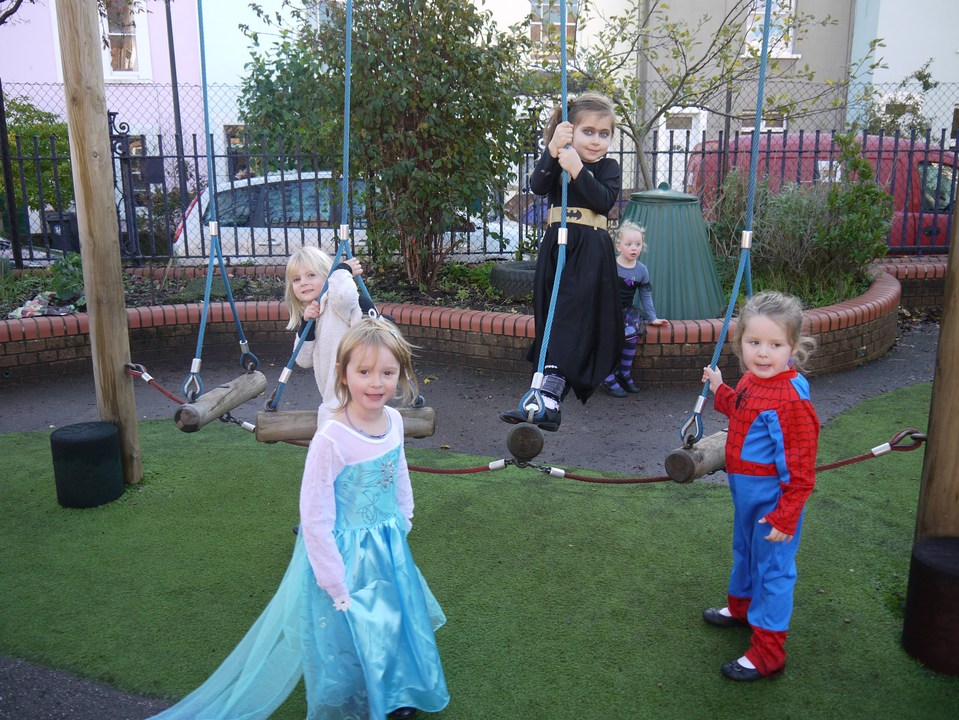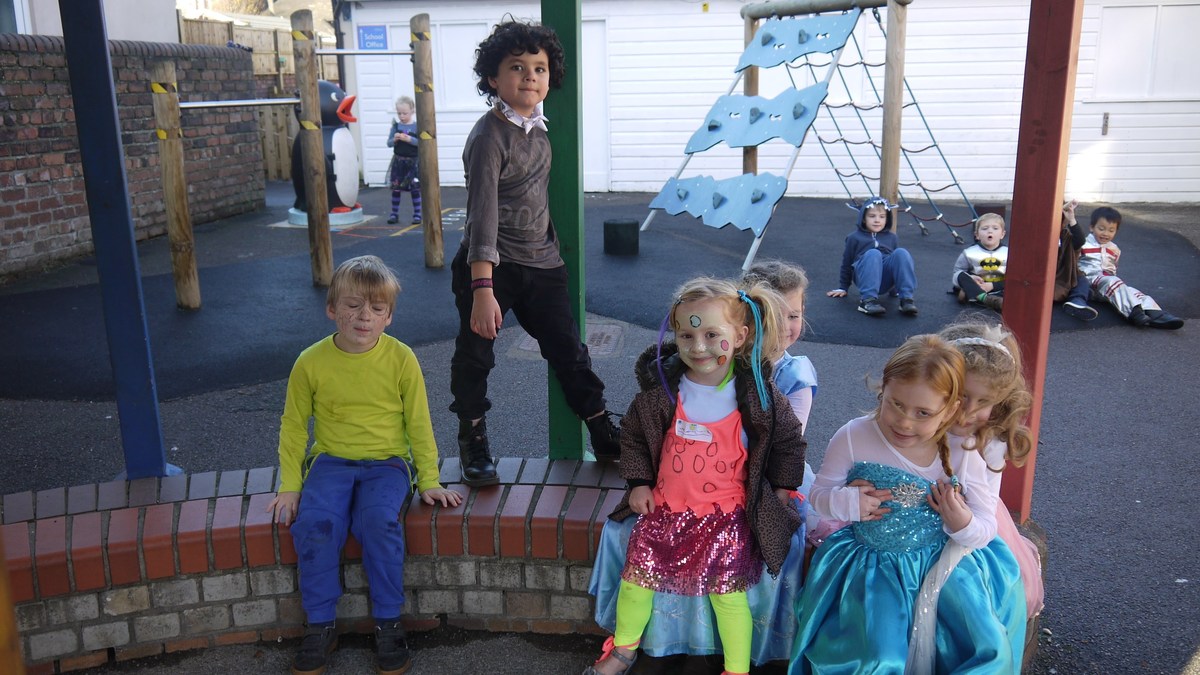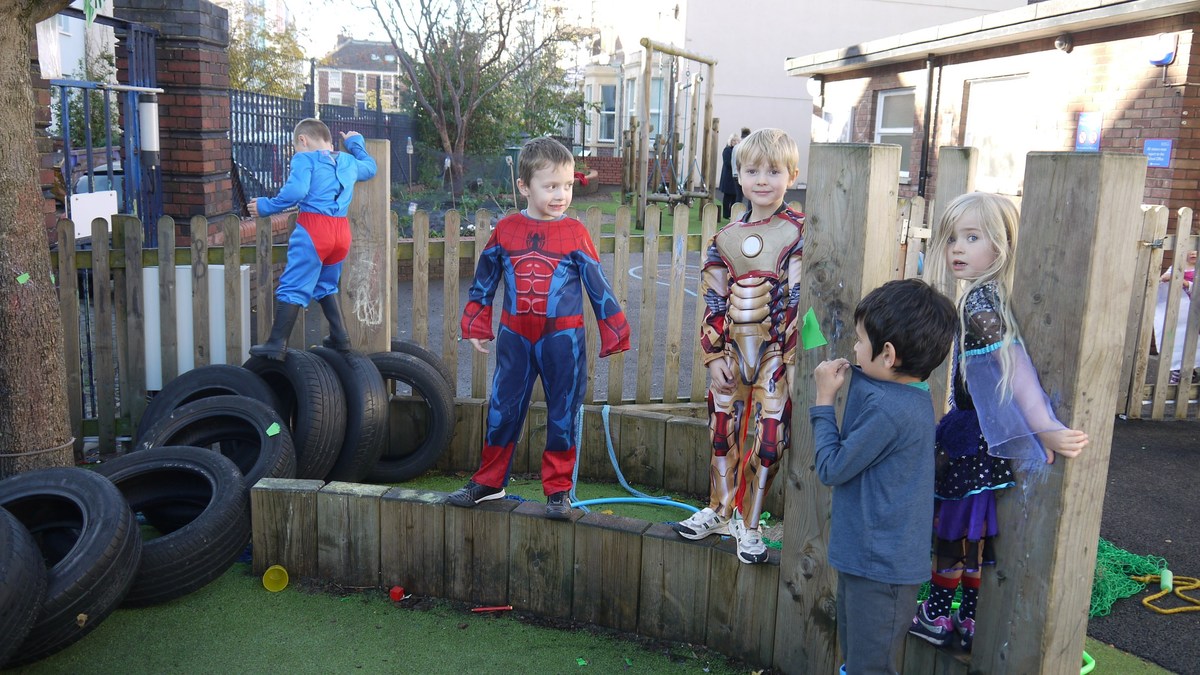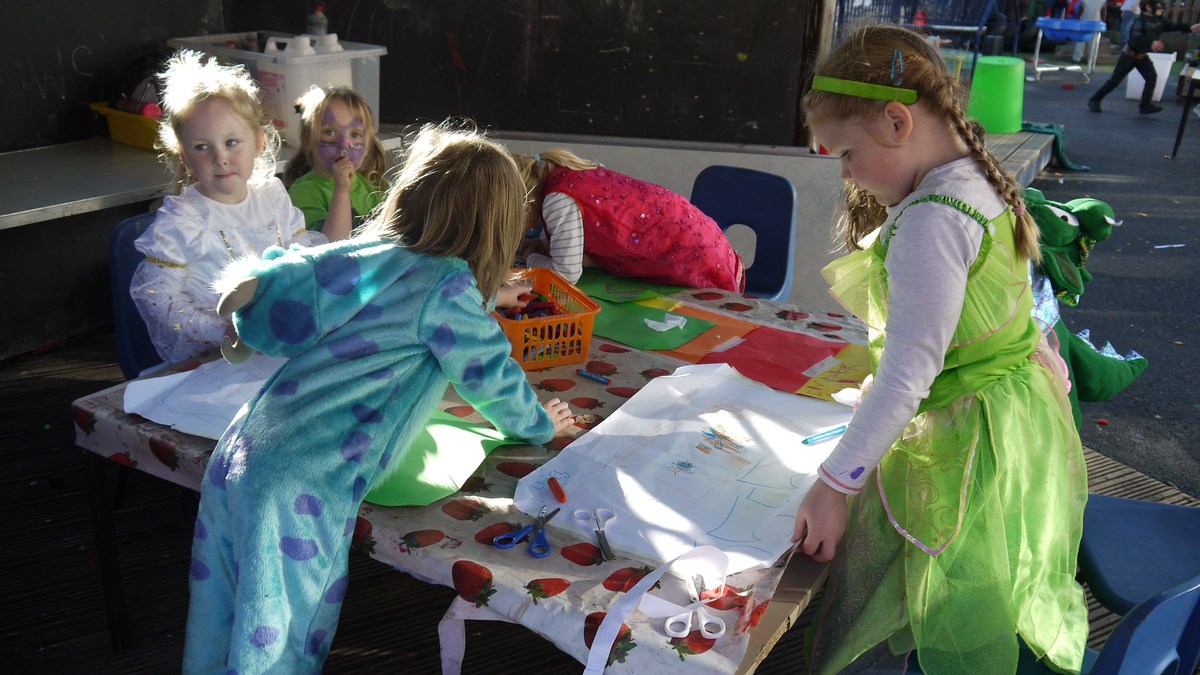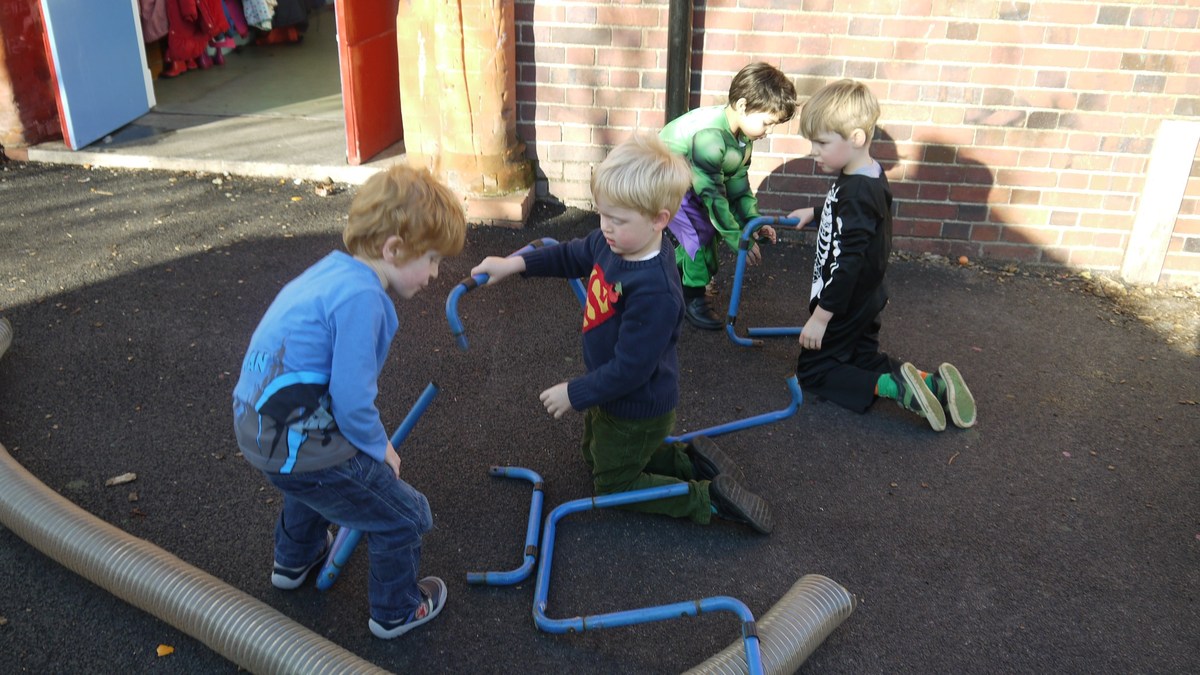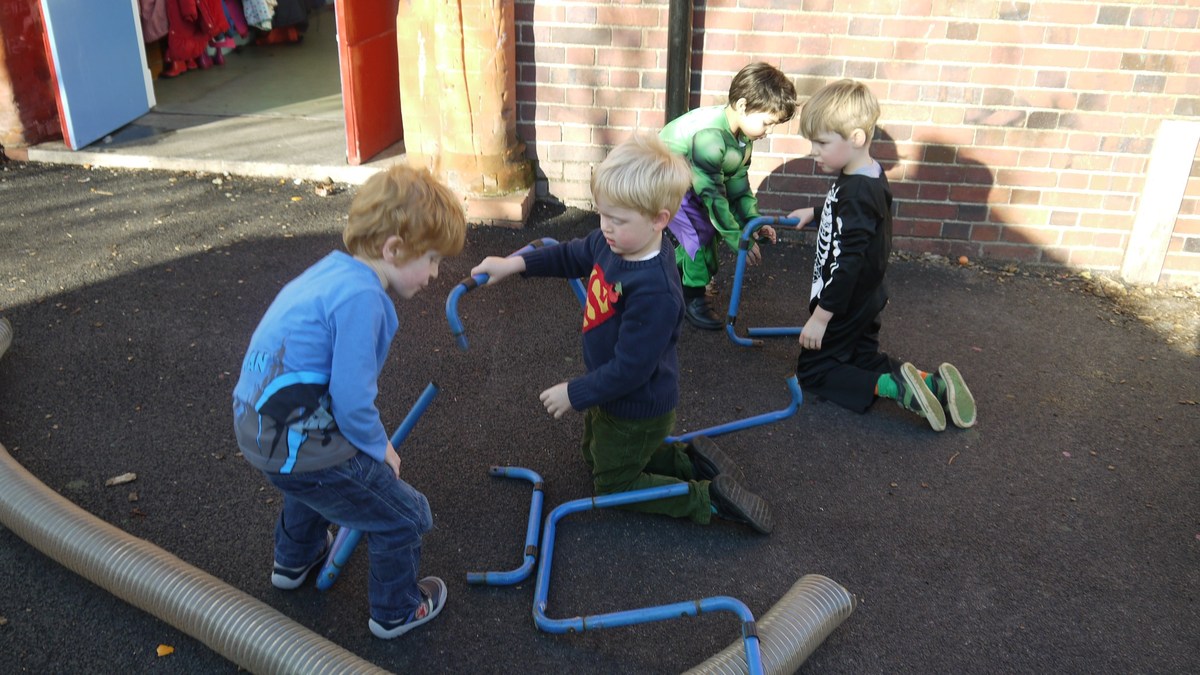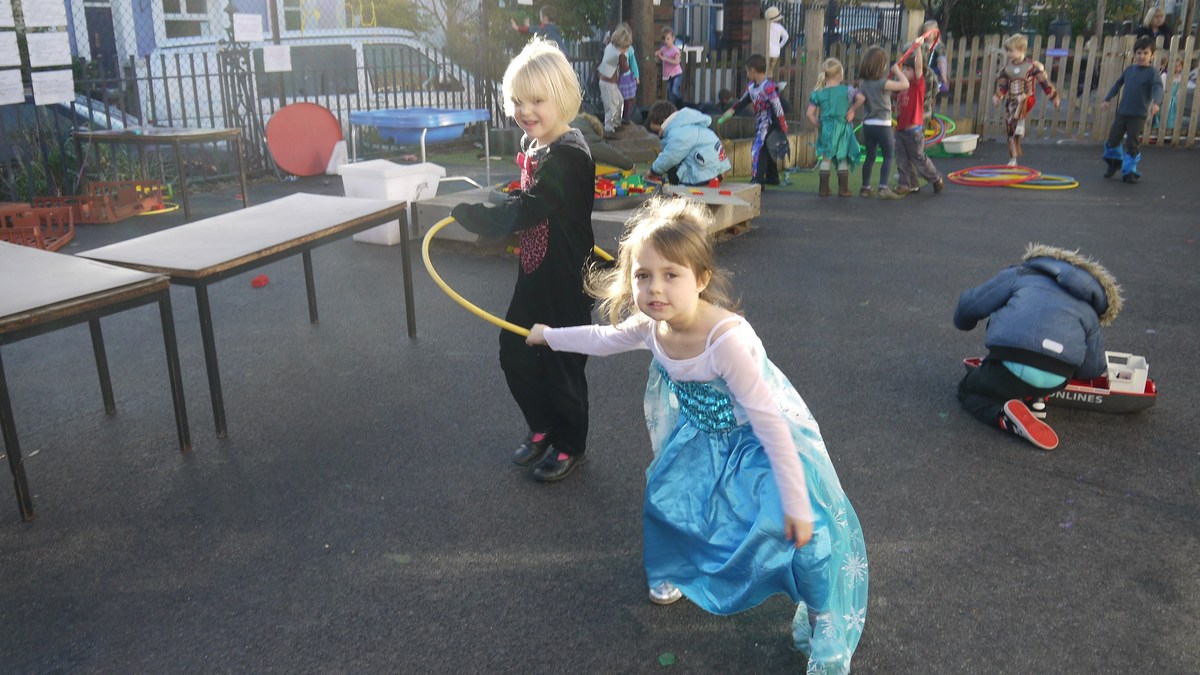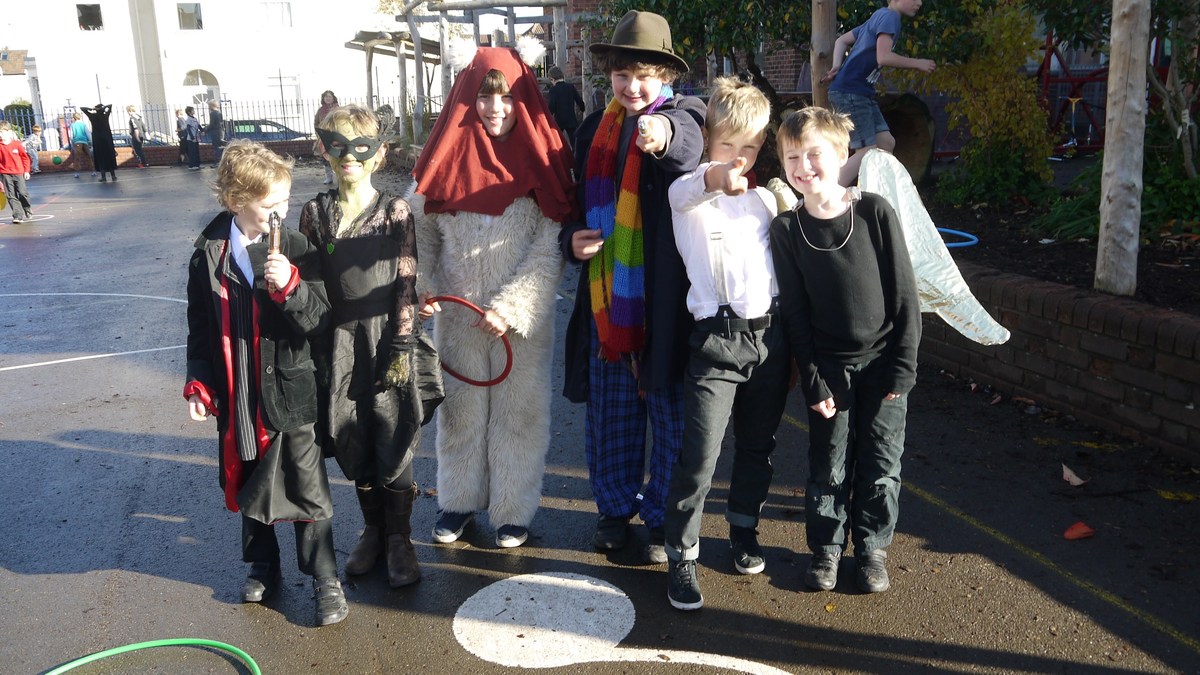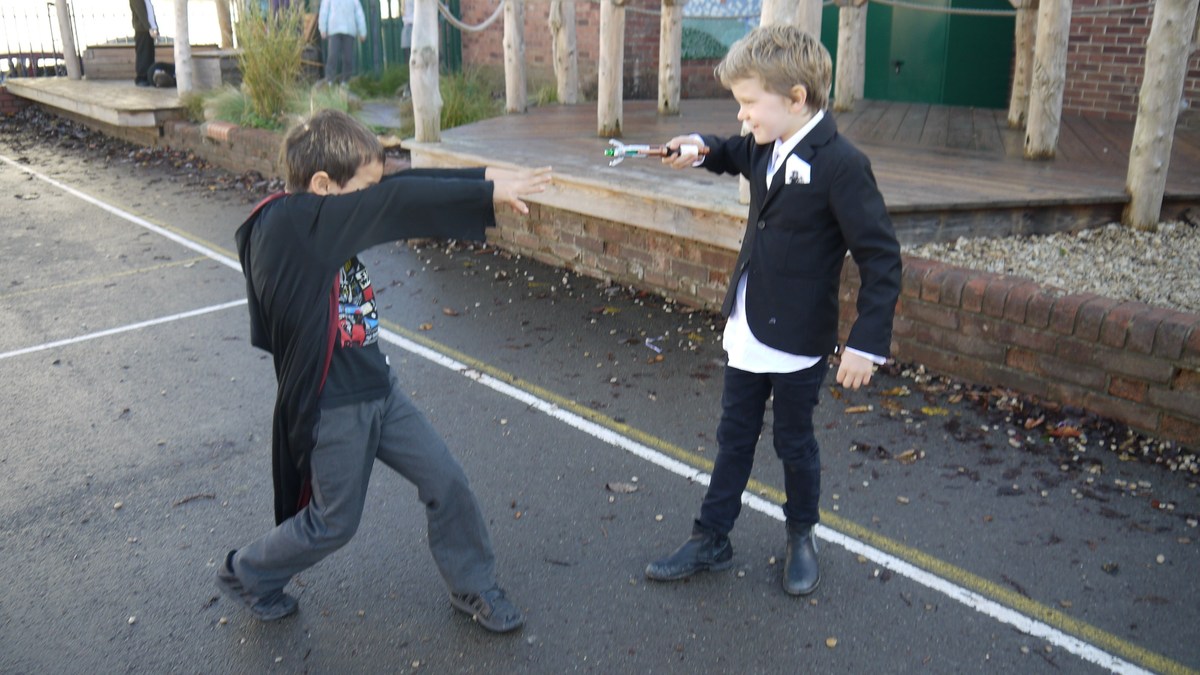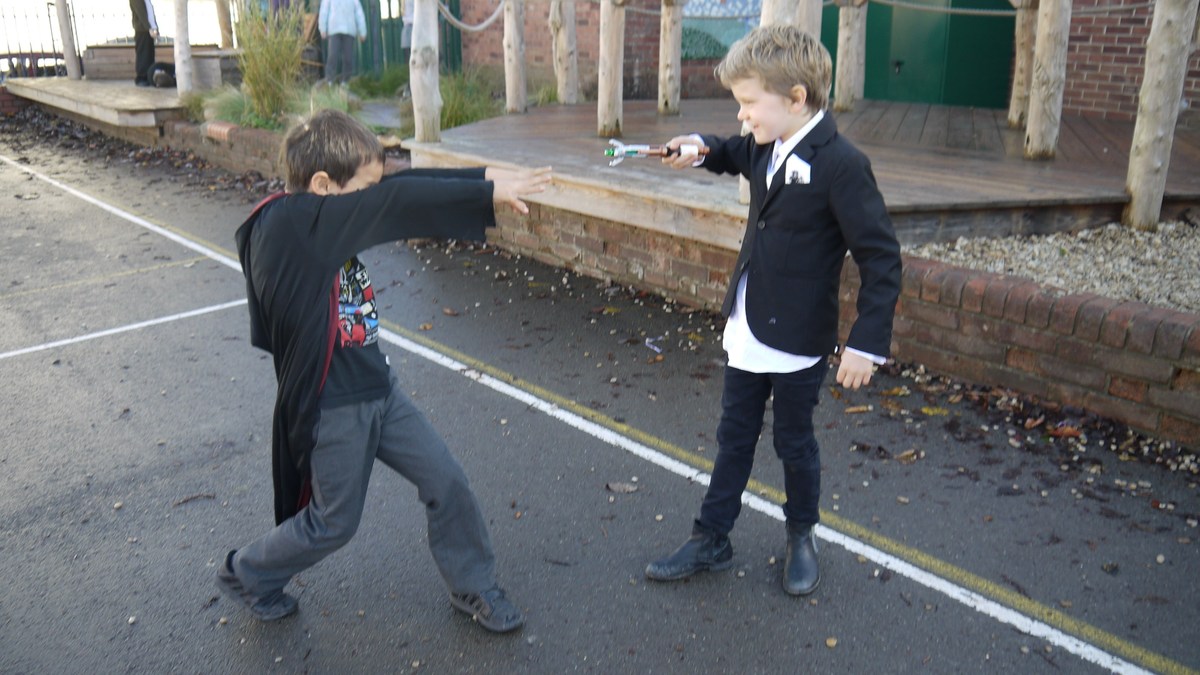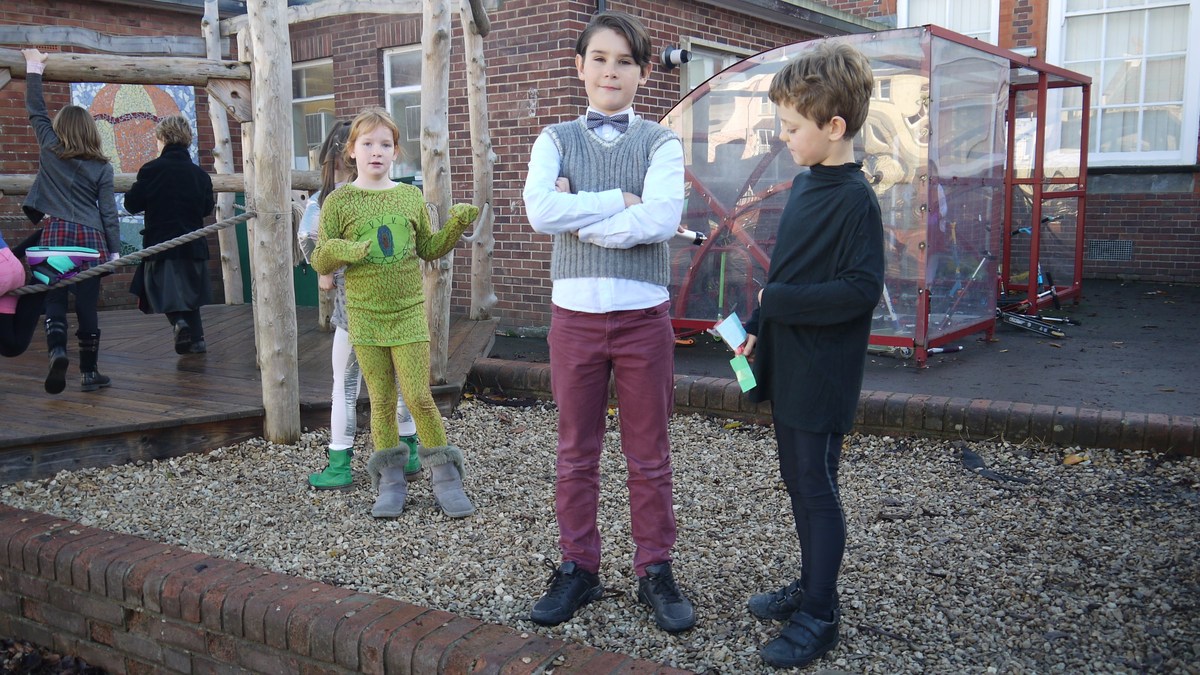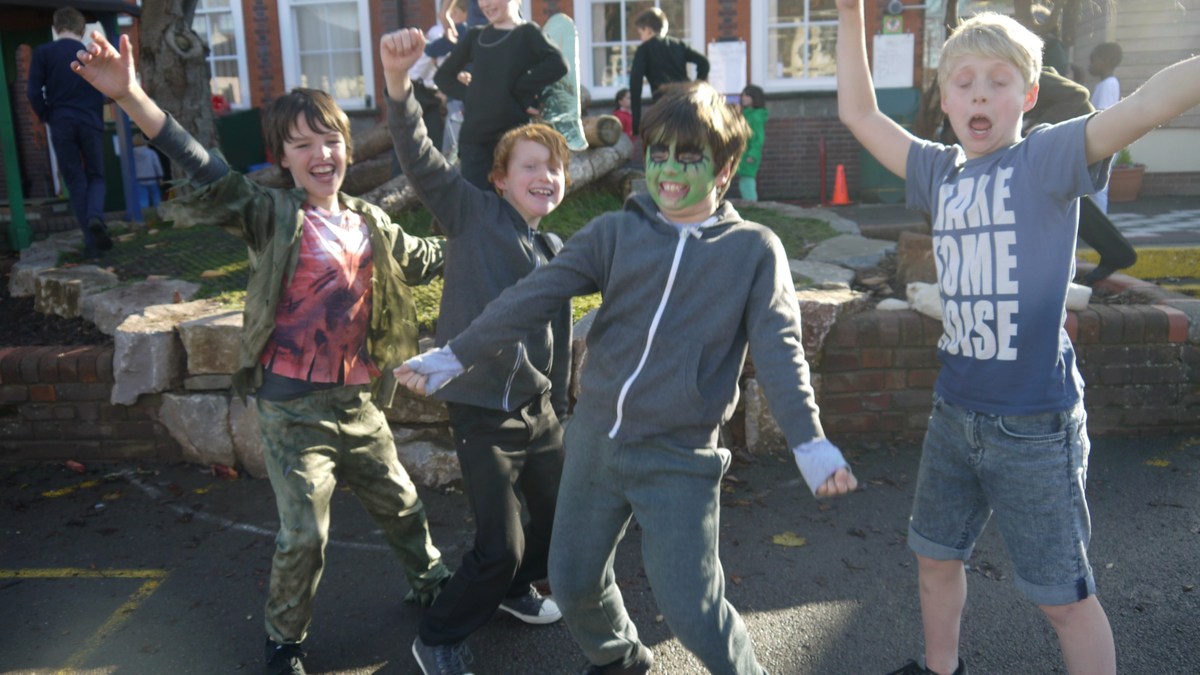 In the Community
Many thanks to Asda for donating £200 to the school. School Council will be involved in deciding on how it is spent.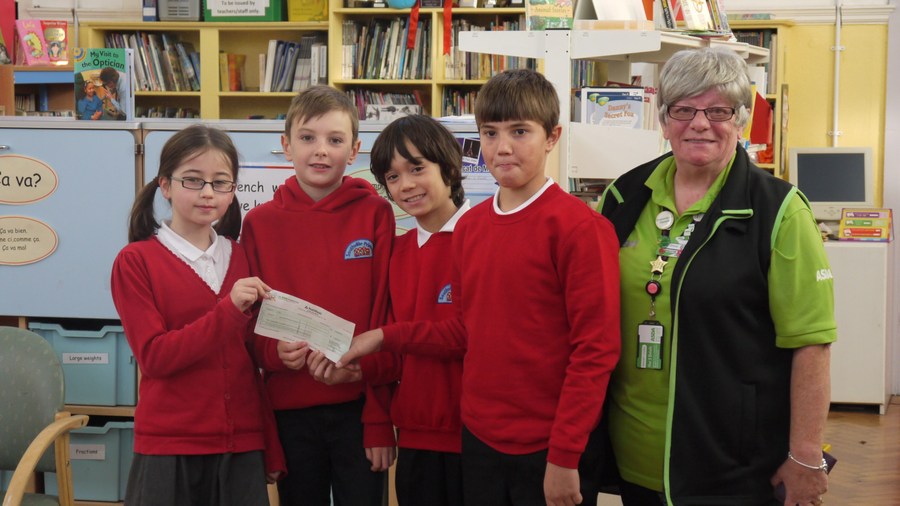 In the Curriculum
15th October: Cooking for Harvest and Maths Week. We are learning about weights and measures but also about money and making a profit! More news to follow on the maths!......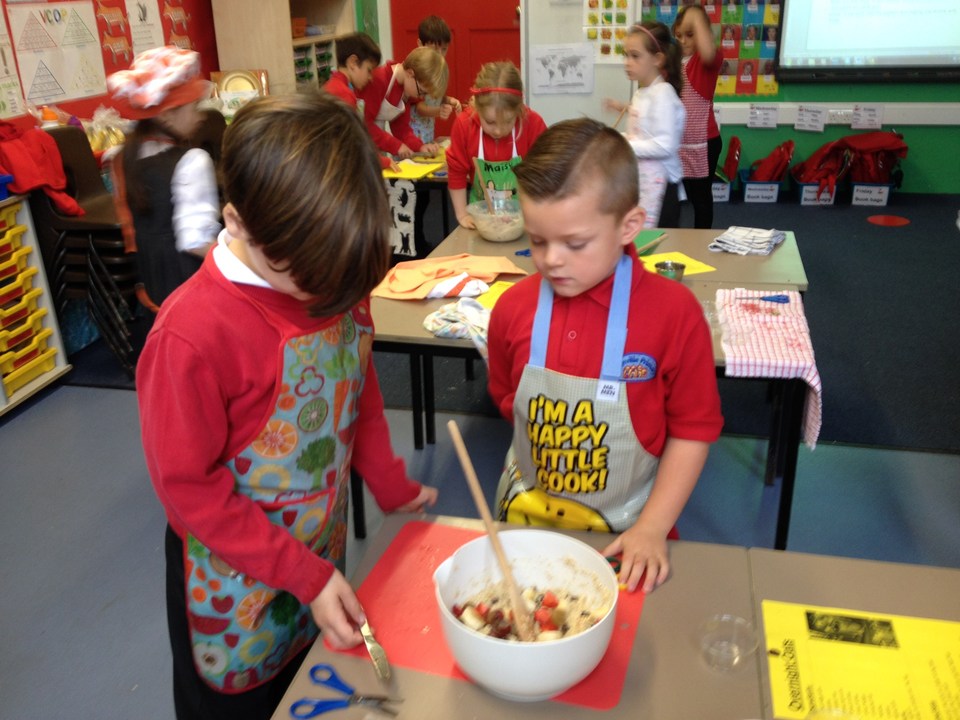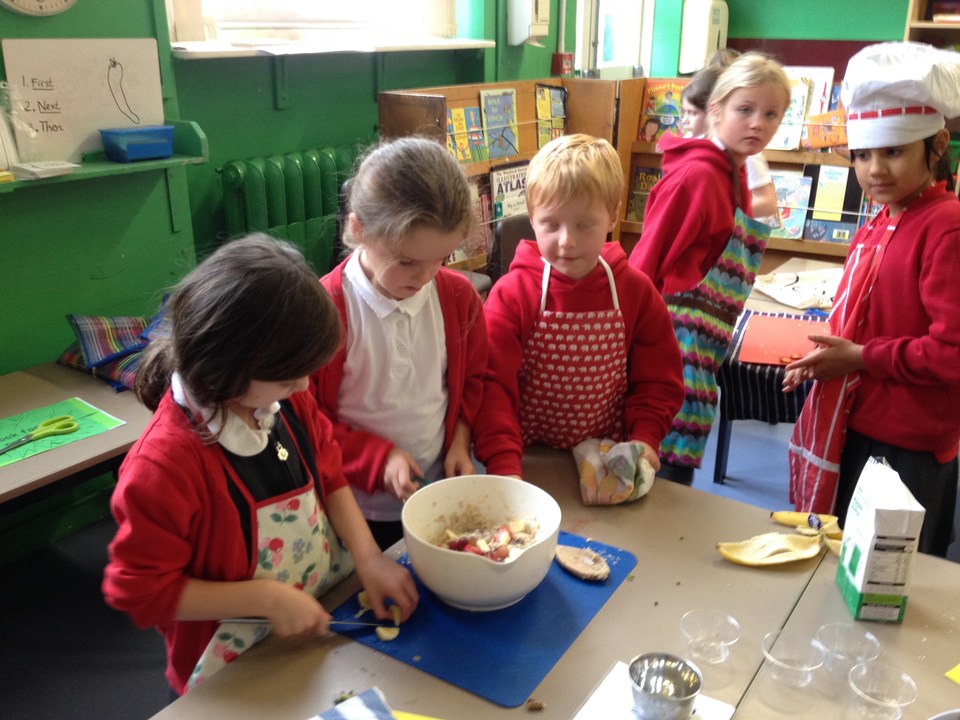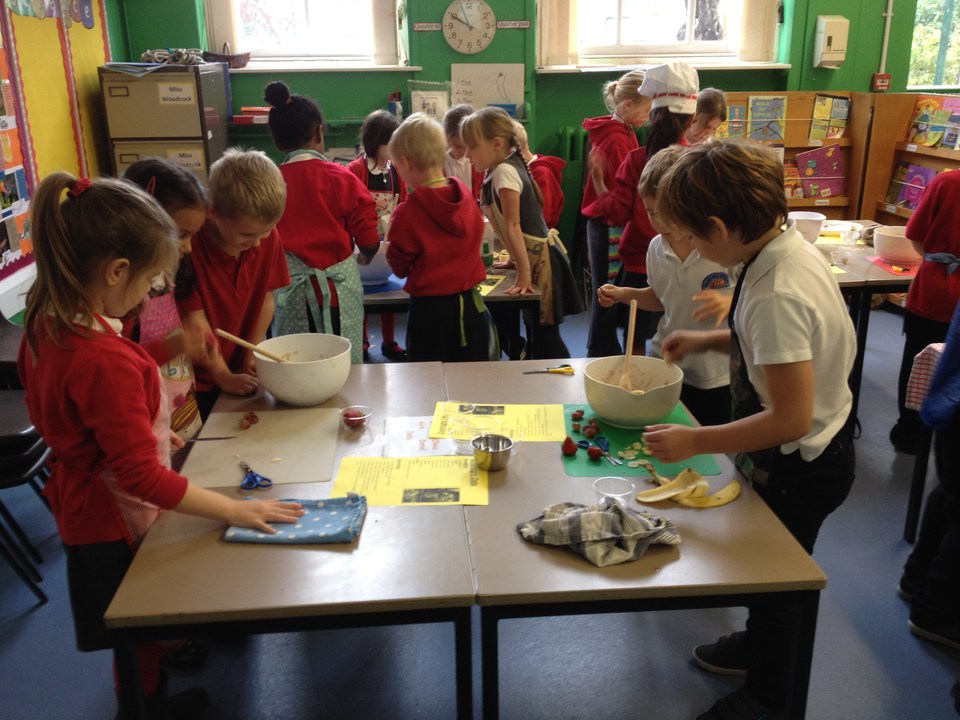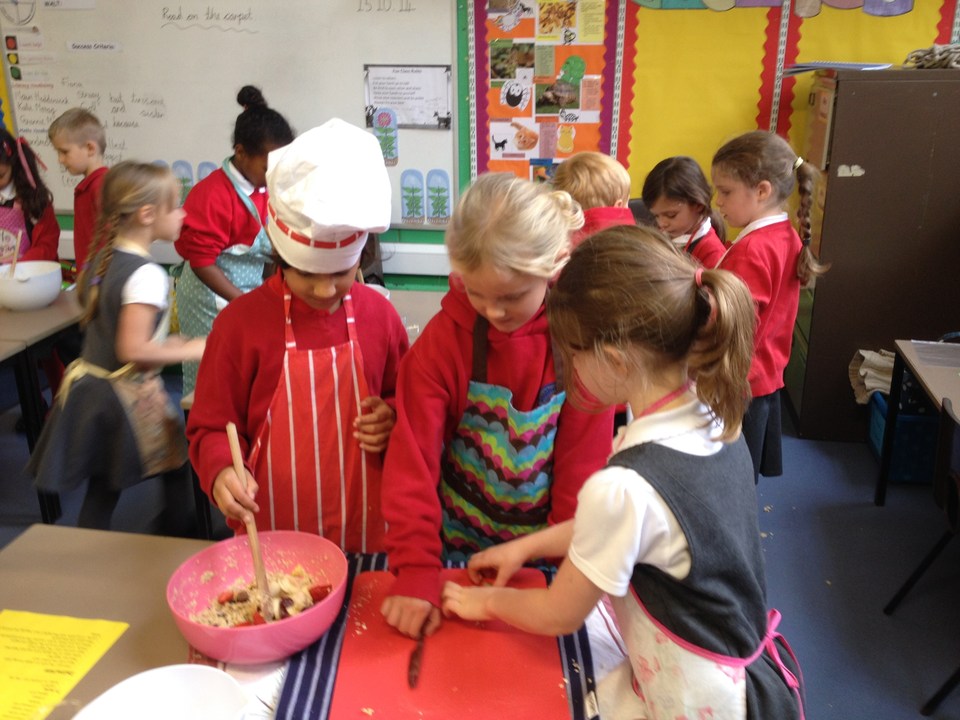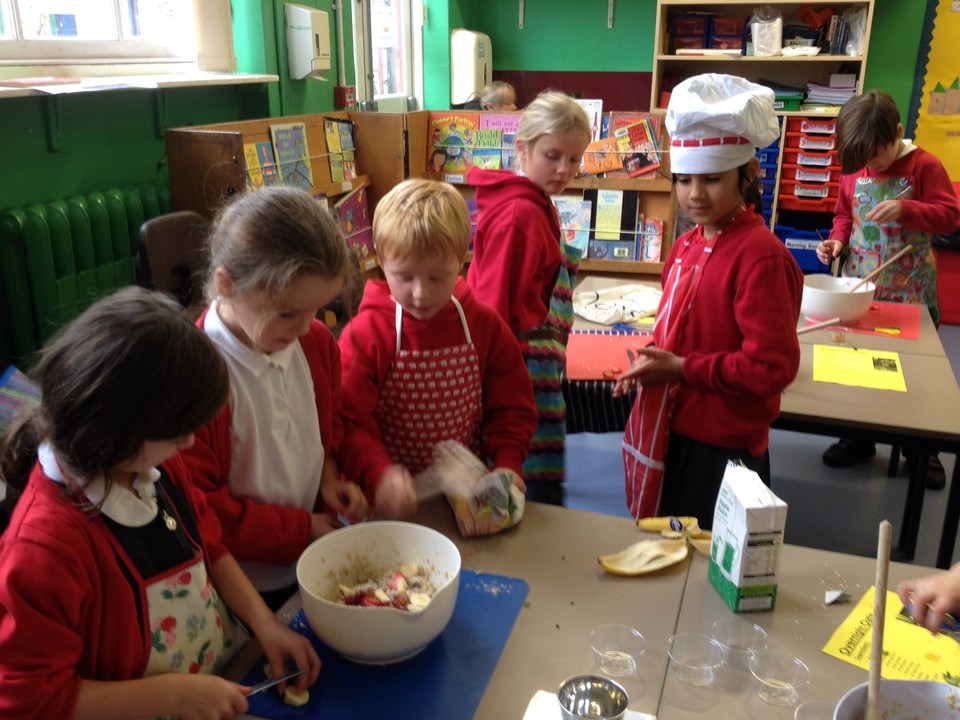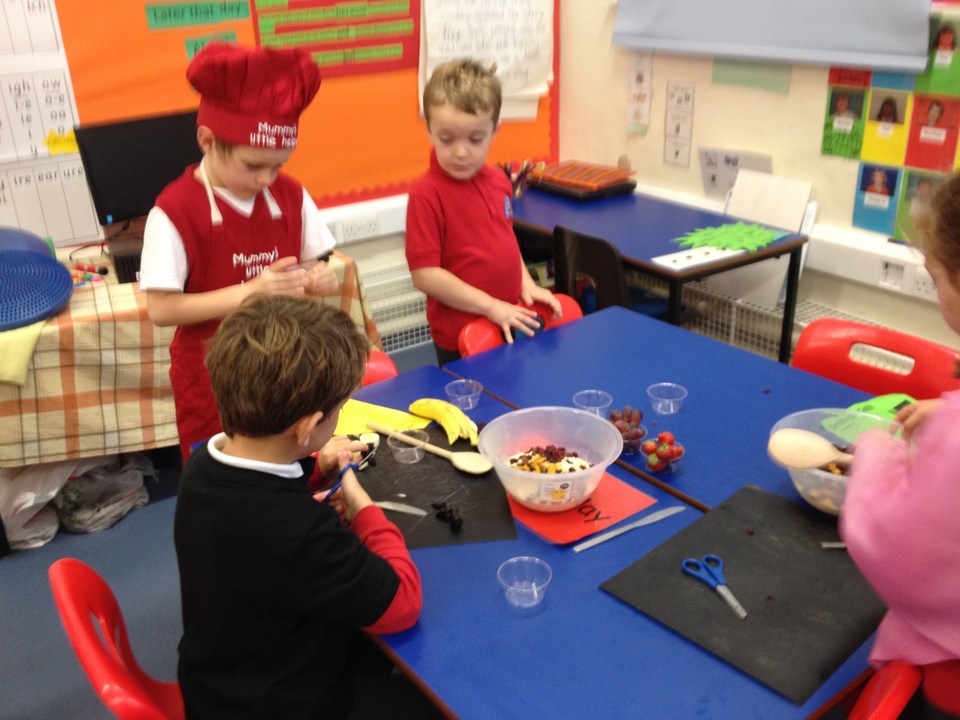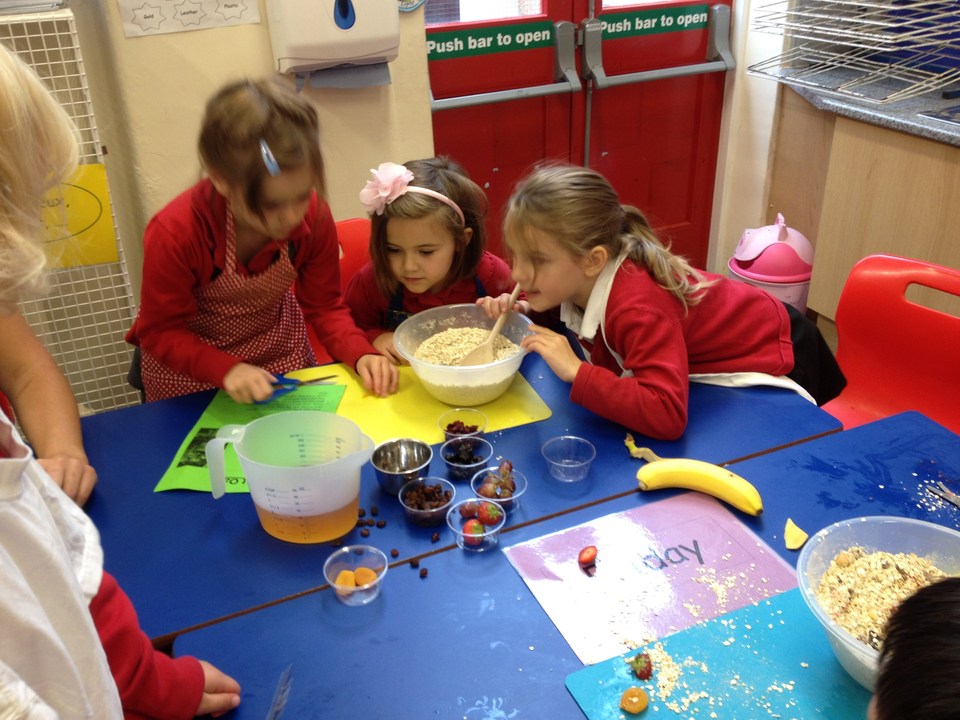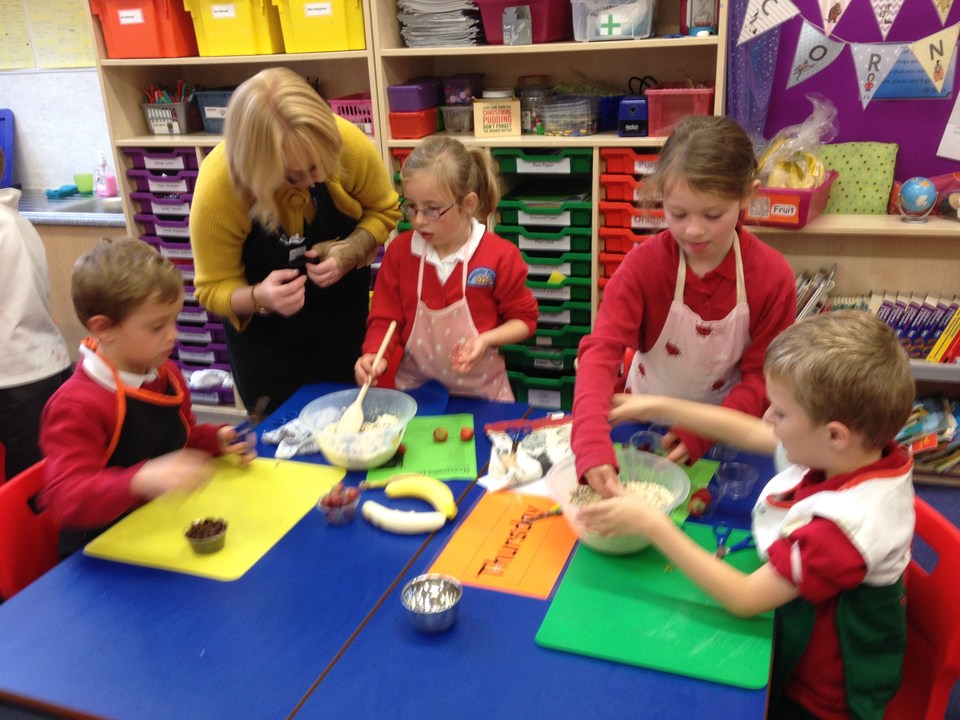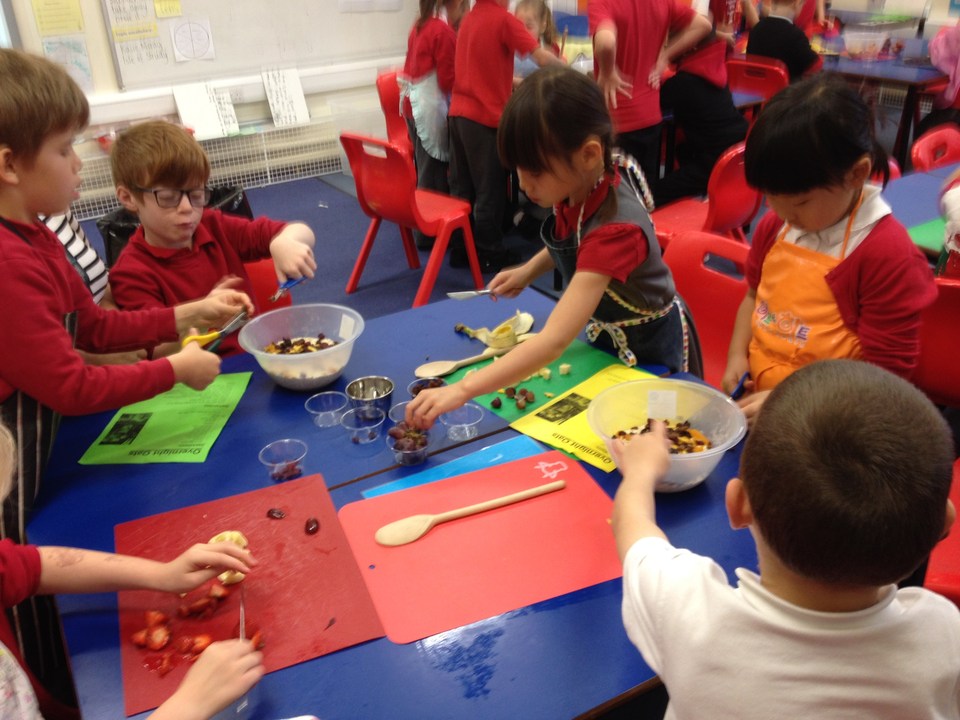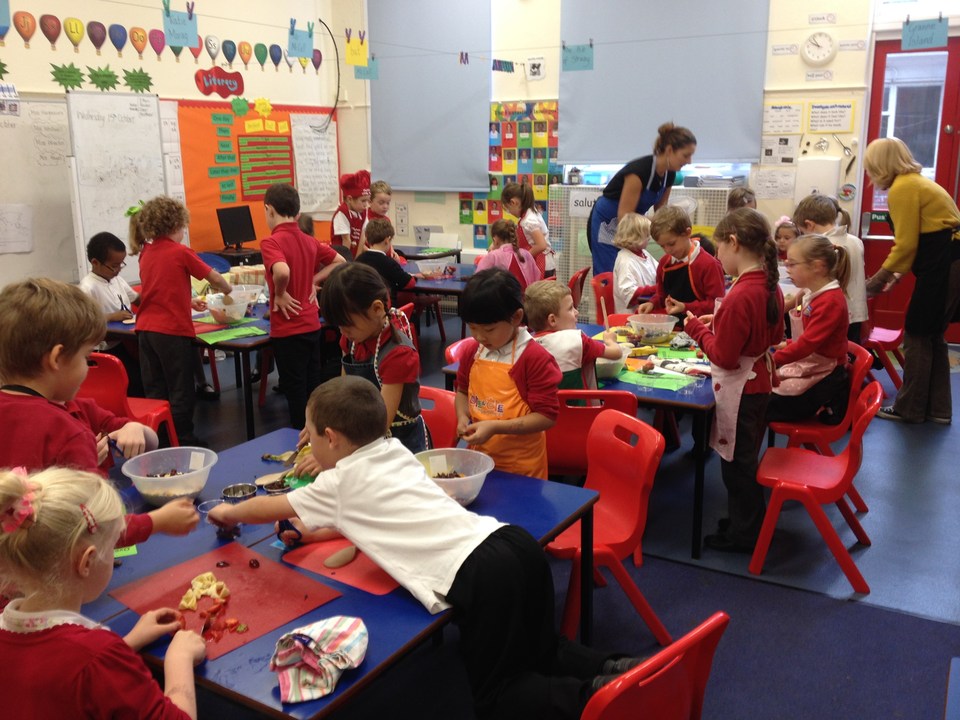 More about Harvest and Maths week! Finding countries our food comes from, working with money, finding profit and sharing our learning in assembly......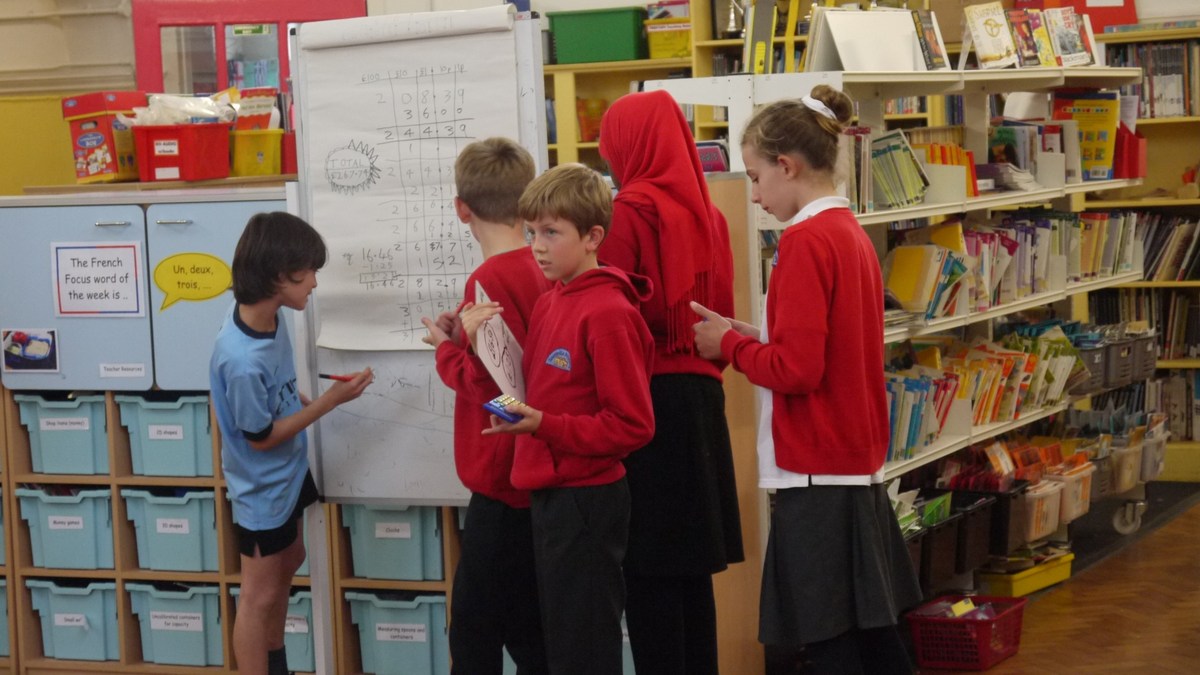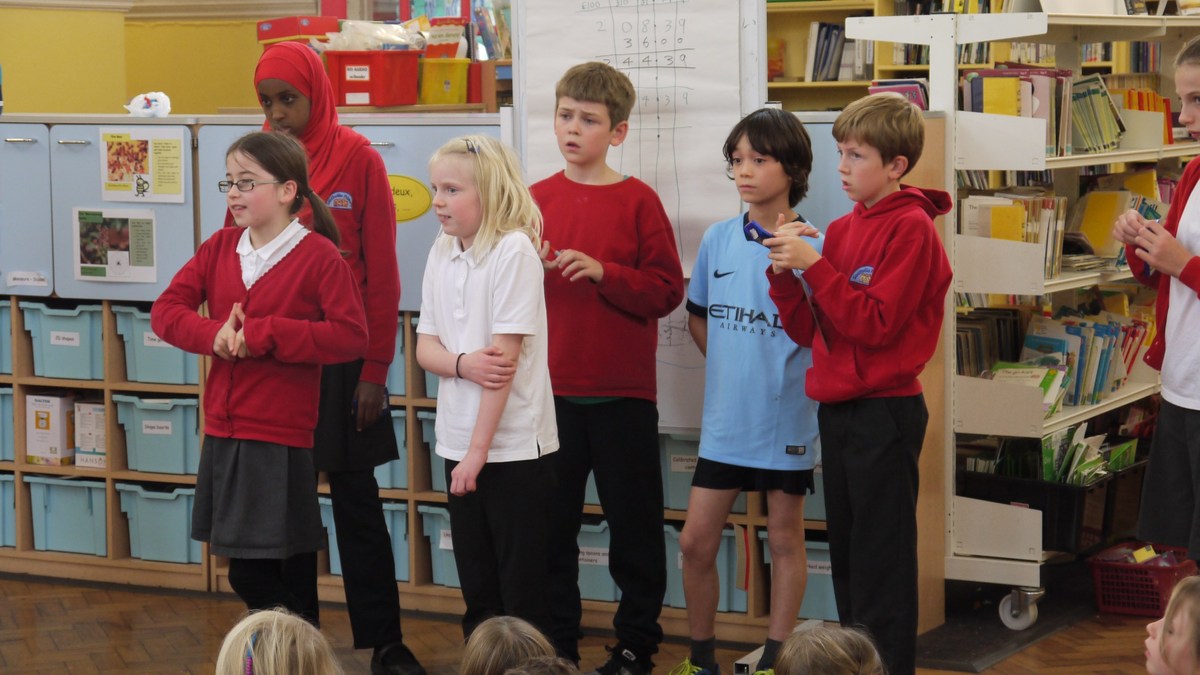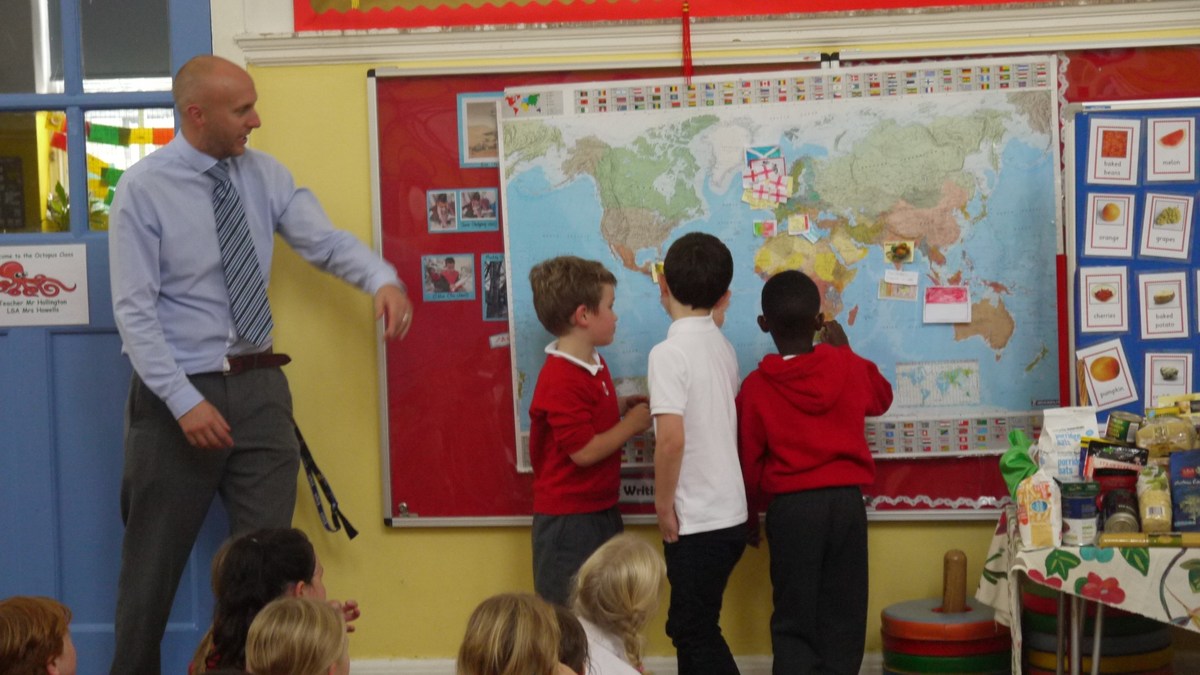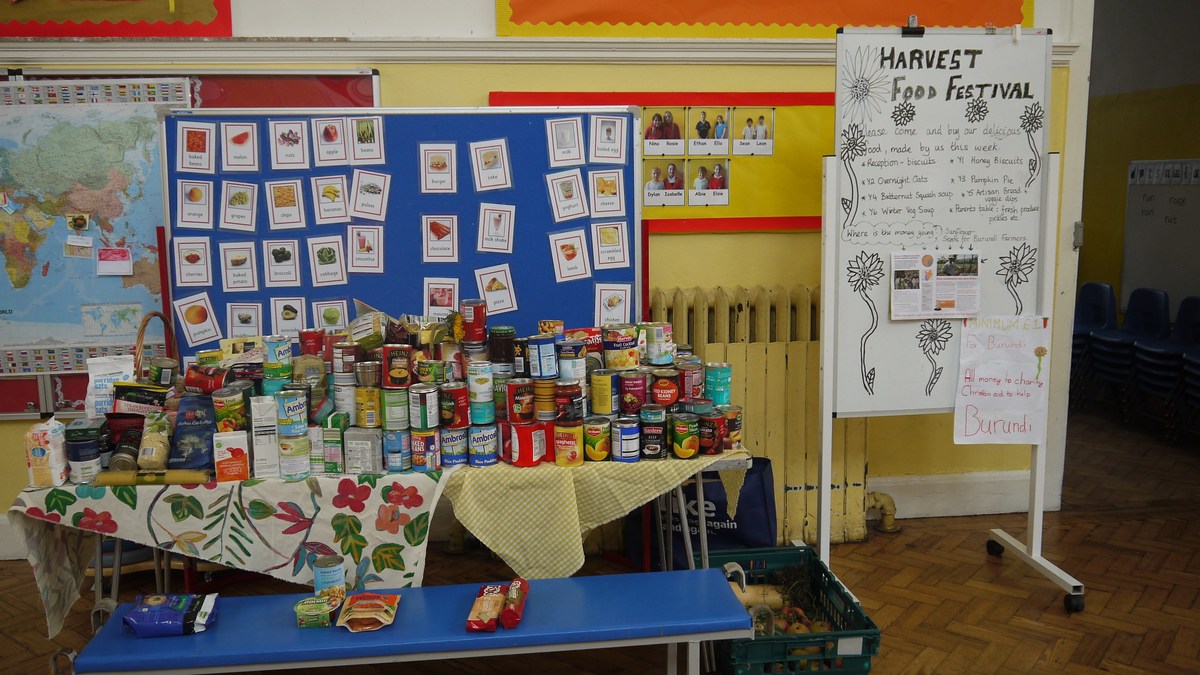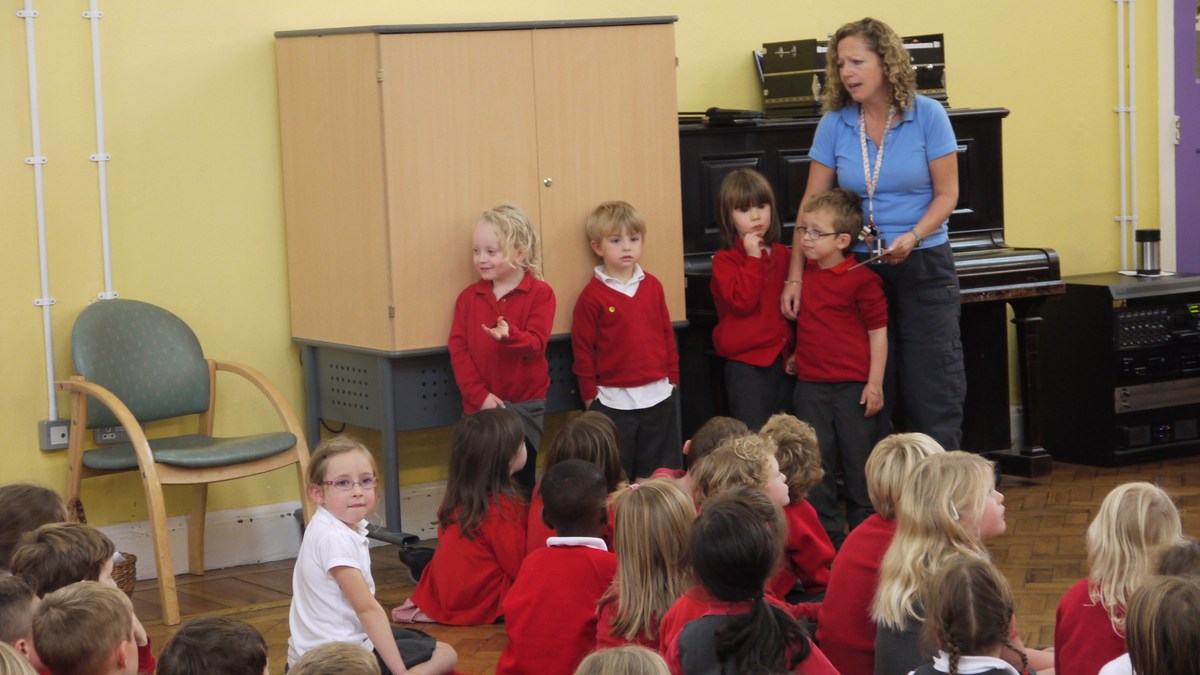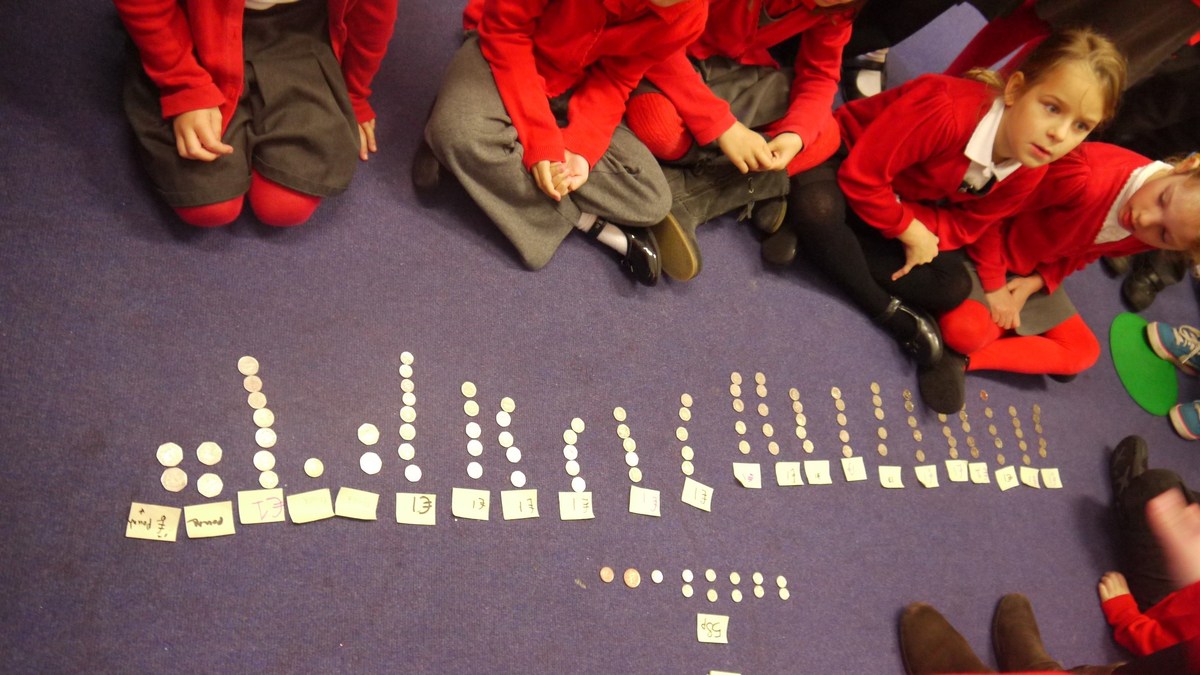 Lantern making at lunchtime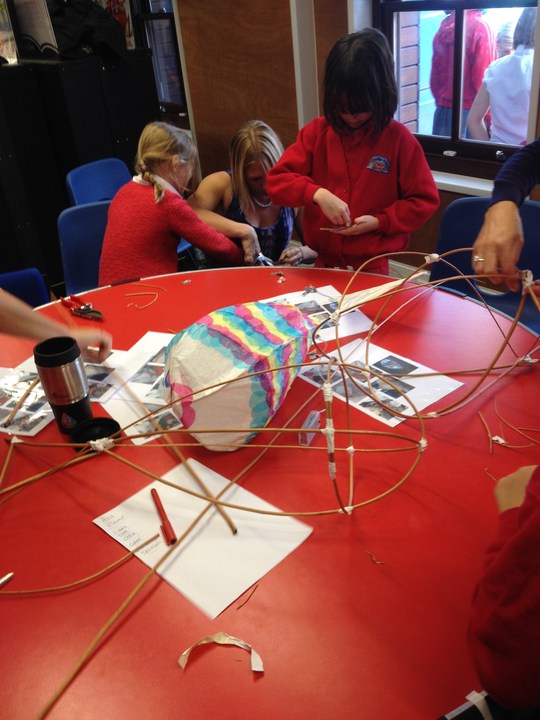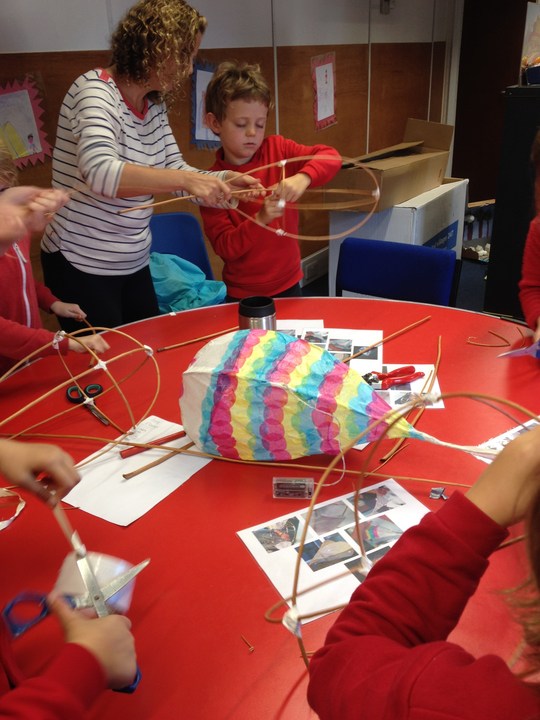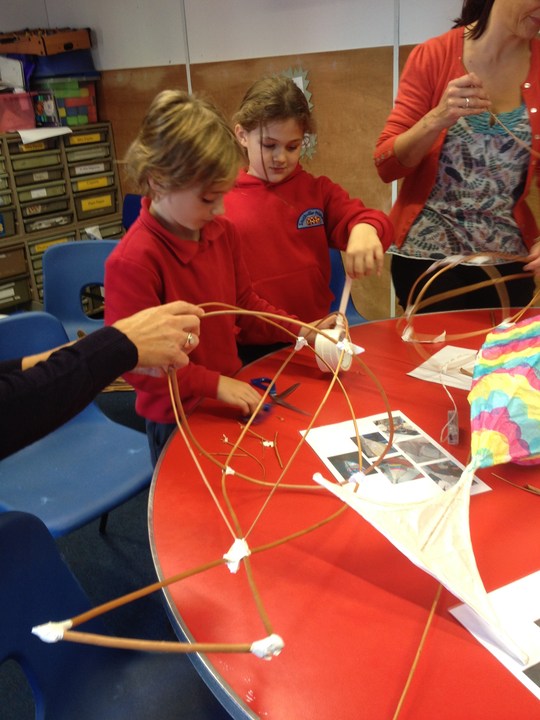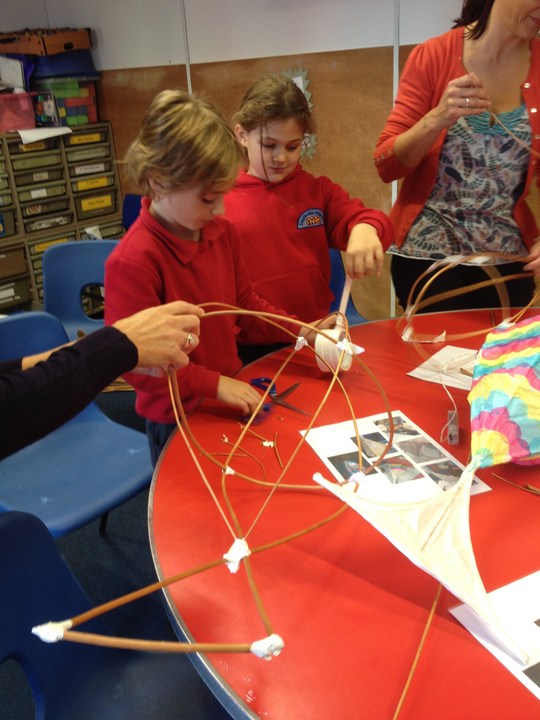 Our new reception provision