Welcome to Southville Primary School
At Southville, our main aim is to give our wonderful children the very best that we can every day that they step through our gates: high-quality lessons in all subjects, exciting and engaging experiences across the curriculum and our full support in developing the emotional skills needed to thrive in their future endeavours.
We are a close-knit community of children, parents, staff and governors with a real sense of local pride. That said, we are very close to Bristol city centre and get involved in as many opportunities as we can through local theatres, galleries and museums. Our greatest asset is our children, who sit at the heart of everything that we do and meeting their needs is our sole focus. Our pupils buzz with energy and ideas, take on extra responsibilities with enthusiasm and put huge effort into their learning.
I am pleased to share with you the new vision we have created through a consulation process: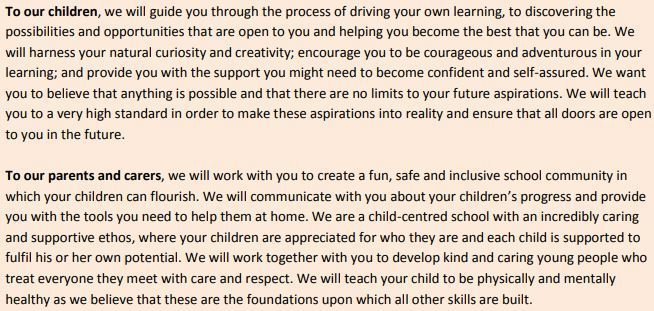 We are immensely proud of our school and welcome opportunities to show visitors what we're all about. Please do get in touch if you'd like to find out more.
Clare Sutherland
Headteacher
Latest Whole school calendar Events
HALF TERM

18

Feb

2019
Start Term 4

25

Feb

2019
Forest School - Starfish

28

Feb

2019

@ Tyntesfield. Bristol
New books...new look library!
Thanks to our AMAZING PTA 'The Friends of Southville Primary' we have lots of new books in our school. At Myrtle St we've been organising and sorting, and its looking great! Thank you also to parents and carers for your generous donations of used books!
Southville Primary School News
Today we launched new design of our website.
Further Articles »
Year 3 get busy being The Borrowers ahead of their Christmas theatre trip to The Tobacco Factory!
DONATE BOOKS to
SOUTHVILLE PRIMARY SCHOOL!
See our guide to donating through our amazon.co.uk wishlist below! With your donations we can buy sets of books that children read together, therefore supporting the curriculum, as well as books to add to our library for individual lending. Thank You!