School Travel Plan
Level 1 Bikeability 2018
In April, sixty of our Year 3s and a Year 4 child took part in a morning of fun activities and biking games whilst learning new skills and how to check and stay safe on their bikes.
Everyone enjoyed the experience.
Thank you to the parents who helped out during these sessions.
Level 2 Bikeability 2018
Throughout Term 6, there will be 44 children from Years 5 & 6 taking part in the on-road cycle training. During the five sessions, they will learn important skills to keep themselves safe when out & about on our local roads - a vital part of their primary school education, I'm sure you will agree!
A big thank you to our PTA for funding all the bike training.
Thank you to everyone who helped our school do so fantastically in this year's Big Pedal.
School Bikes
The PTA have also agreed to fund the 5 new bikes and helmets which we have bought which will enable children who do not own a bike to join in and receive the Bikeabililty cycle training we offer with their peers.
A big "Thank You" to everyone who has supported the school through the various events run by the PTA.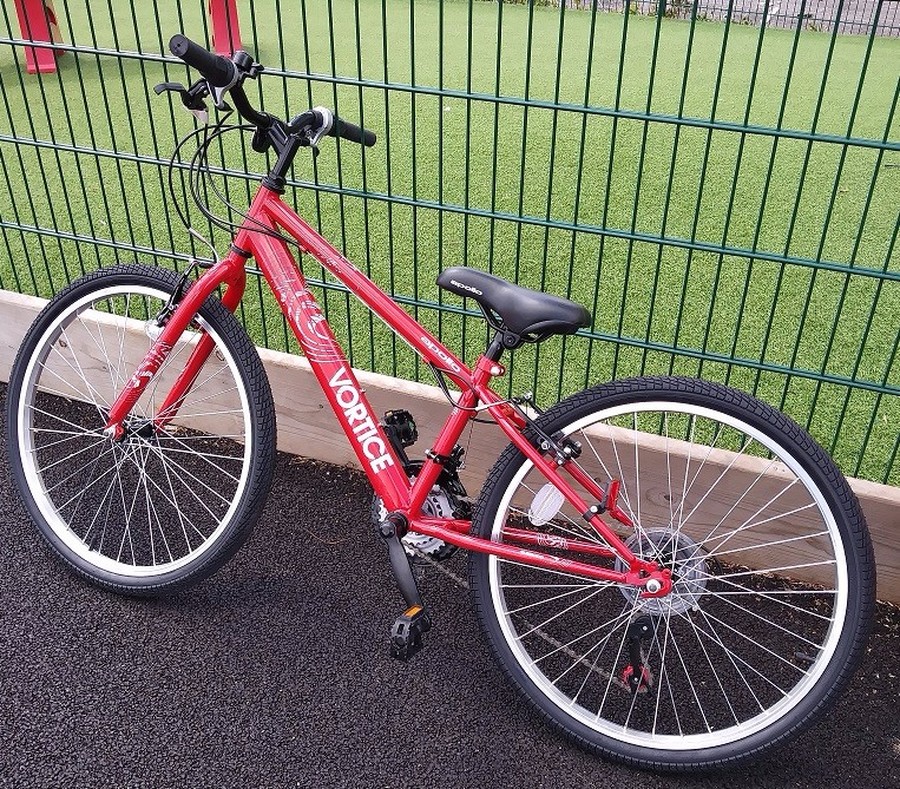 Southville School Scooters
A huge thank you to the Friends of Southville Primary School (PTA) for providing the funds to buy 5 school scooters for the Myrtle site. They are used every week, by children who do not have their own scooters, at the Free-Wheel Friday sessions.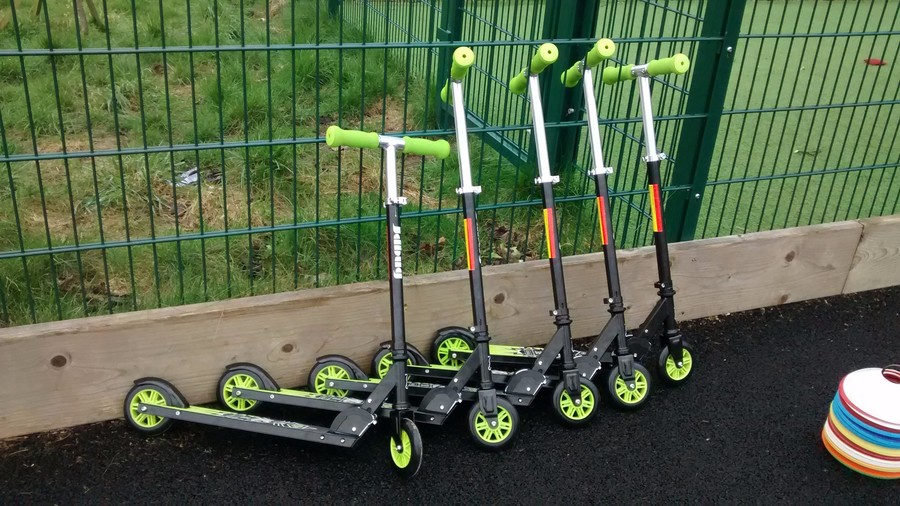 Children enjoying the new school scooters during Free-Wheel Friday.
Family Bike Ride to Bitton
On Saturday 14th October, we held our first family bike ride of the school year. We were a small group, but we had a lovely afternoon (despite suffering two punctures!) with refreshments at Bitton Station whilst watching the steam trains chug by.
As usual, it was thanks to our friends from Bristol Bike Polo that the ride ran so smoothly.
Rhubarb Ride
On 28th June, we held our longest-running, family bike ride, The Rhubarb. The rain stopped for the whole evening & we had a lovely, stress-free ride, thanks to our friends from the Bristol Bike Polo Club who did an excellent job marshalling.
The Docks Family Bike Ride
This popular ride took place on Thursday 8th June and it was great to see some new faces.
The ride ran especially smoothly due to our friends from Bristol Bike Polo Club who did a fantastic job at marshalling - a huge thank you to everyone who volunteered.
Level 2 Bikeability 2017
In the summer term 2017, twenty eight of our Year 5 children took part in the on-road cycling training, formally known as Cycling Proficiency. They learnt how to safely maintain their bikes and how to safely ride on minor roads. As usual, the instructors praised the children's good behaviour. Well done to them all.
Level 1 Bikeability 2017
During the first week of Term 5, thirty four Year 3 & 4 children enjoyed a morning of cycling activities and games in the school playground, achieving their Level 1 Bikeability award in the process.
A few of the children used our new school bikes and helmets, without which they would have been unable to take part.
As well as learning and improving their cycling skills, all the children agreed that it was good fun!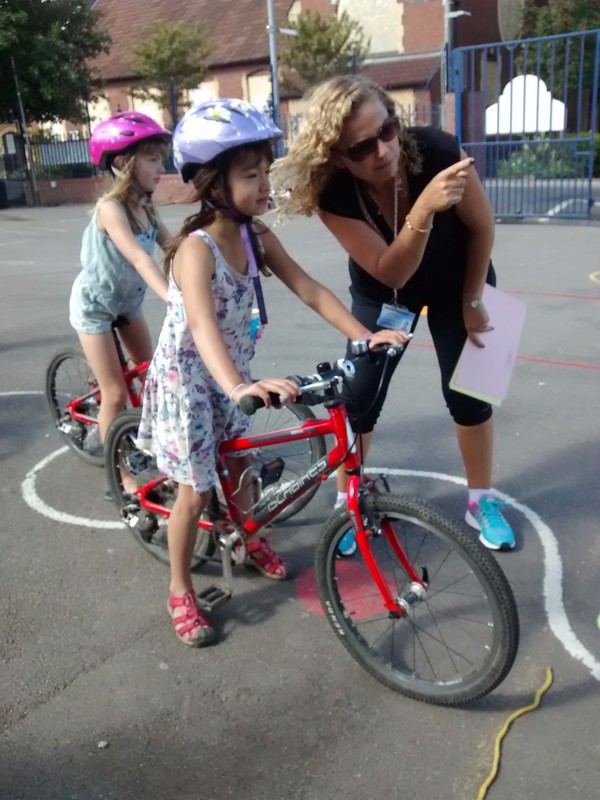 Biking Games
Our first cycling event of the new school year, the biking games held in Merrywood playground, took place on Saturday 17th September. Great fun was had by all, with the skills course, slow bike races, the colour corner game and others including Grandmother's Footsteps which was expertly organised by Poppy, a Year 6 pupil. Thank you to everyone who came along.
**********************************************************
Level 1 Bikeability Training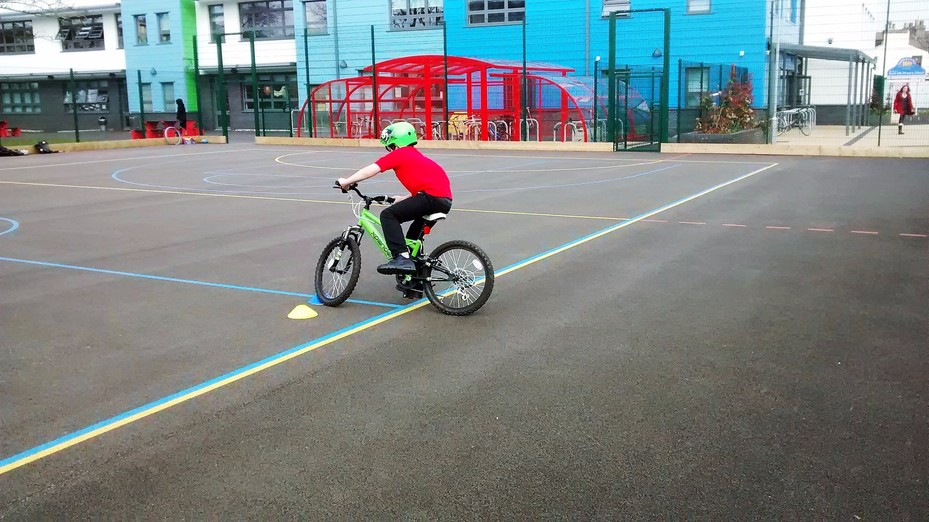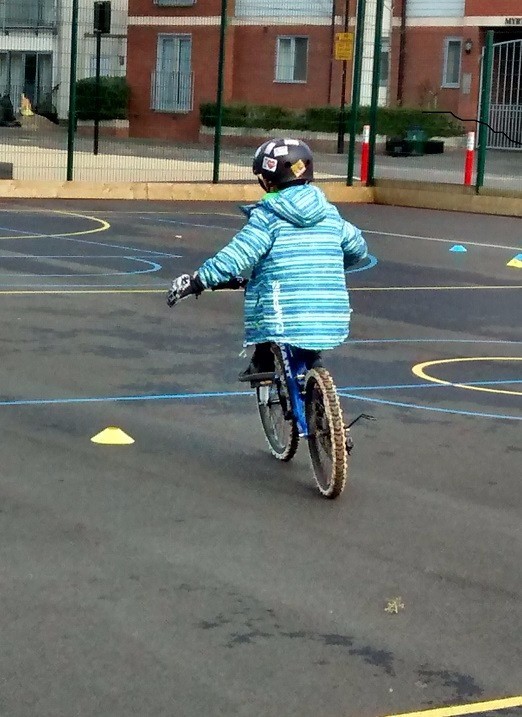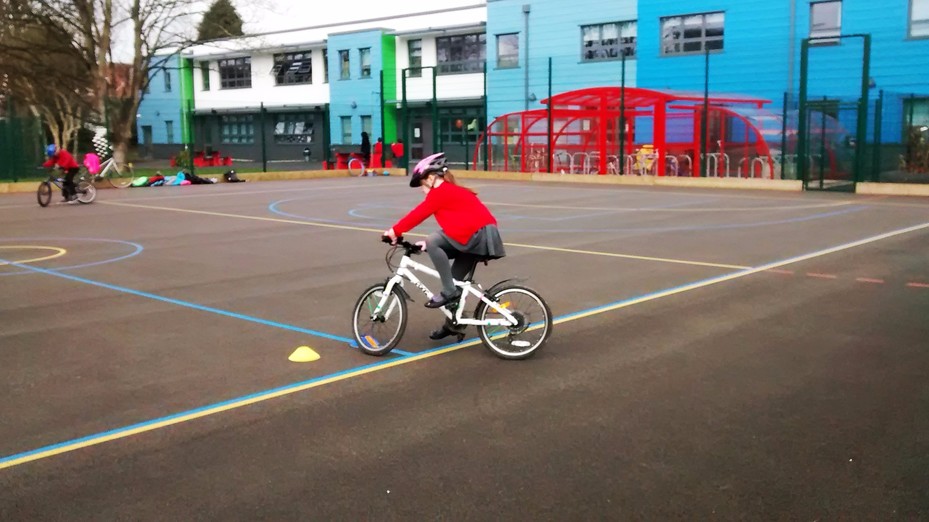 ***************************************************
You can now follow us on Twitter@SvillePriBikes
***************************************************
Southville Primary School was one of Bristol's first
Bike It Schools!
In February 2012, Southville Primary gained the hard earned
'Bike It' Silver Mark!
The award was presented to the school by Emma Parker, our Bike It Officer, and we were only the 3rd school in the whole of the South West Region to achieve it. Well done to all the children, parents, carers and teachers - we couldn't have done it without you.
Until September 2012, we were supported by Emma who works with schools throughout south Bristol. Our school has done so well (we are now working towards the Gold Mark), that we are no longer entitled to any help!
Pictures from our Rhubarb Bike Ride
Biking Games & Picnic
Our first cycling event of the new school year, on 19th September 2015, was a successful one & it was great to see some new families with younger children who have a real enthusiasm for riding their bikes.
The sun shone, too! Thank you to everyone who came along.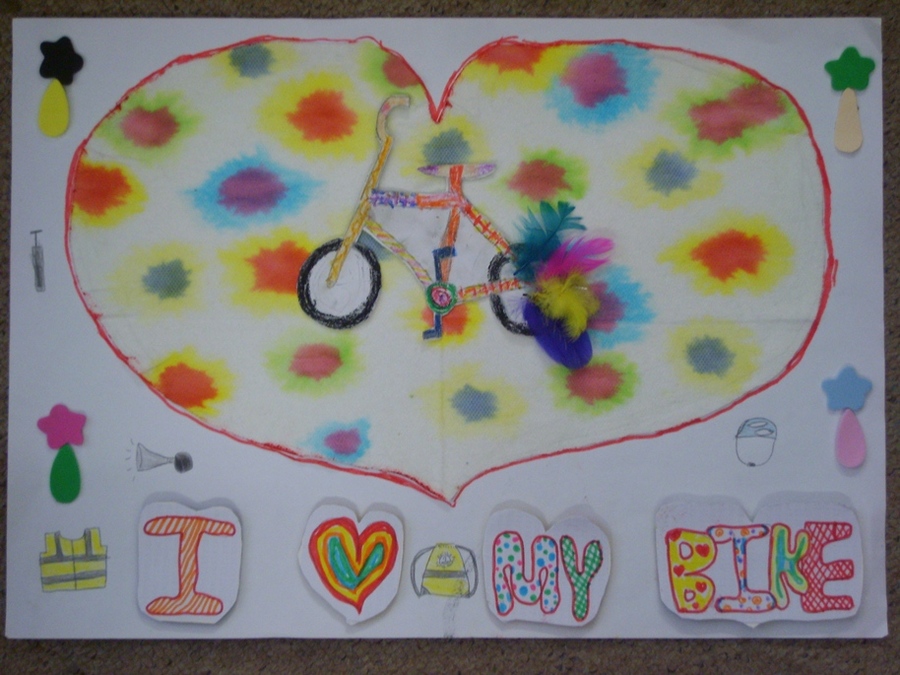 Important Dates For Your Diary
Bike Training
Level 2 Bikeability Training 'on-road' for
children in Years 5 & 6 will be taking place
throughout Term 6
Groups A & B - Thurs 7th, Mon 11th, Wed 13th, Mon 18th & Wed 20th June
Groups C & D - Fri 15th, Tues 26th, Wed 27th June, Mon 2nd & Wed 4th July
*****************************************************
Family Bike Rides - look out for further details coming soon.
*****************************************************
Free-Wheel Fridays
What? - An opportunity to bring your scooter or roller skates to school and to scoot/skate around the playground before school starts.
New school scooters now available to borrow!
When? -
Every Friday from
08:30 - 08:45 @ Merrywood
08:40 - 08:55 @ Myrtle
Where? -
In the main playground / MUGA
Who? -
All Southville pupils.
**********************************************************************
Thank you to everyone who has taken part and/or helped out at our cycling events throughout the year.
All events are subject to enough parents and carers being prepared to help out, so if you would like:
to be a marshal or helper

a say in which rides take place and when

to join us for some or all of our planning meetings
please leave your name, email address and/or phone number with the school office for the attention of Jo Grimes.
**************************